Search for your ideal Cruise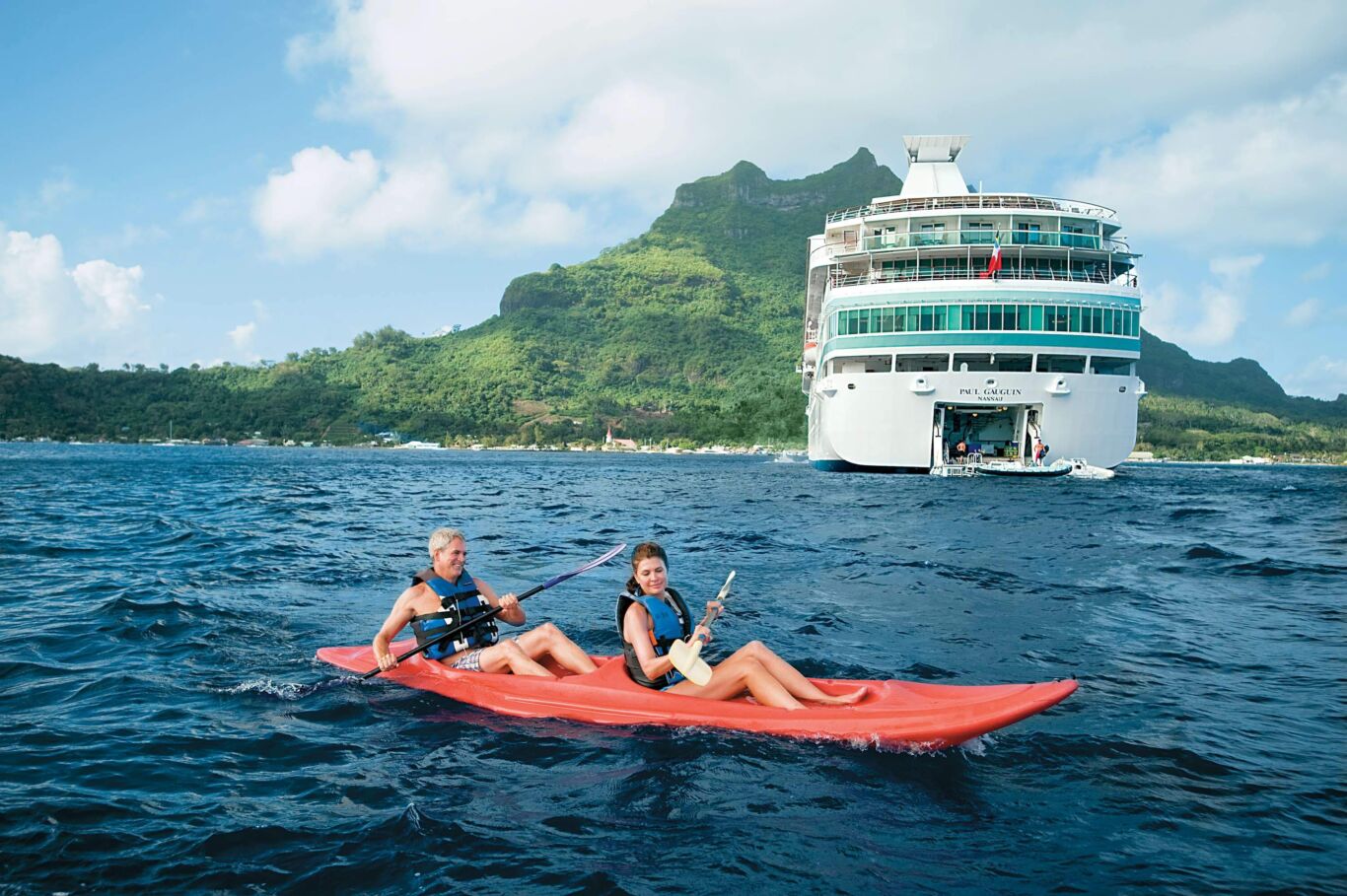 'Take Your Sweetie To Tahiti' with this Valentine's gift package
Looking for that perfect Valentine's gift? A South Pacific sailing with Paul Gauguin Cruises should do nicely In a move that feels like someone came up with the pun first and worked backwards, Paul Gauguin Cruises are offering loved-up couples the opportunity to 'Take Their Sweetie to Tahiti' with their Valentine's gift packages. Sailing on
Looking for that perfect Valentine's gift? A South Pacific sailing with Paul Gauguin Cruises should do nicely
In a move that feels like someone came up with the pun first and worked backwards, Paul Gauguin Cruises are offering loved-up couples the opportunity to 'Take Their Sweetie to Tahiti' with their Valentine's gift packages.
Sailing on their mainstay luxury cruise ship, the m/s Paul Gauguin, you could enjoy a trip to the South Pacific whilst taking advantage of one of Paul Gauguin Cruises exclusive Valentine's gift packages.
The Valentine's gift package includes a $200 per-stateroom credit at the ship's Deep Nature Spa by Algotherm, a box of chocolates and a bottle of sparkling wine (total package valued at $250), and is offered to guests who book any 2018 and 2019 sailing between now and 17th February 2018.
Designed to sail the seas of the South Pacific, the Paul Gauguin offers the perfect setting to celebrate a wedding, renewal of vows, anniversary—or simply each other.
Couples can take in the beauty of the islands of French Polynesia from the privacy of their suite or stateroom, sway to the sounds of a chanteuse at La Palette Lounge, explore paradise on excursions by land and sea, dine al fresco under a starry sky and enjoy a Polynesian blessing ceremony performed by members of Les Gauguines and Les Gauguins—the ship's own troupe of Polynesian entertainers.
With one of the highest crew-to-guest ratios at sea, the Paul Gauguin is renowned for the extra touches and attention to detail that make every occasion special.
✪ For reservations call Paul Gauguin Cruises on 020 7399 7691 or visit pgcruises.com