Search for your ideal Cruise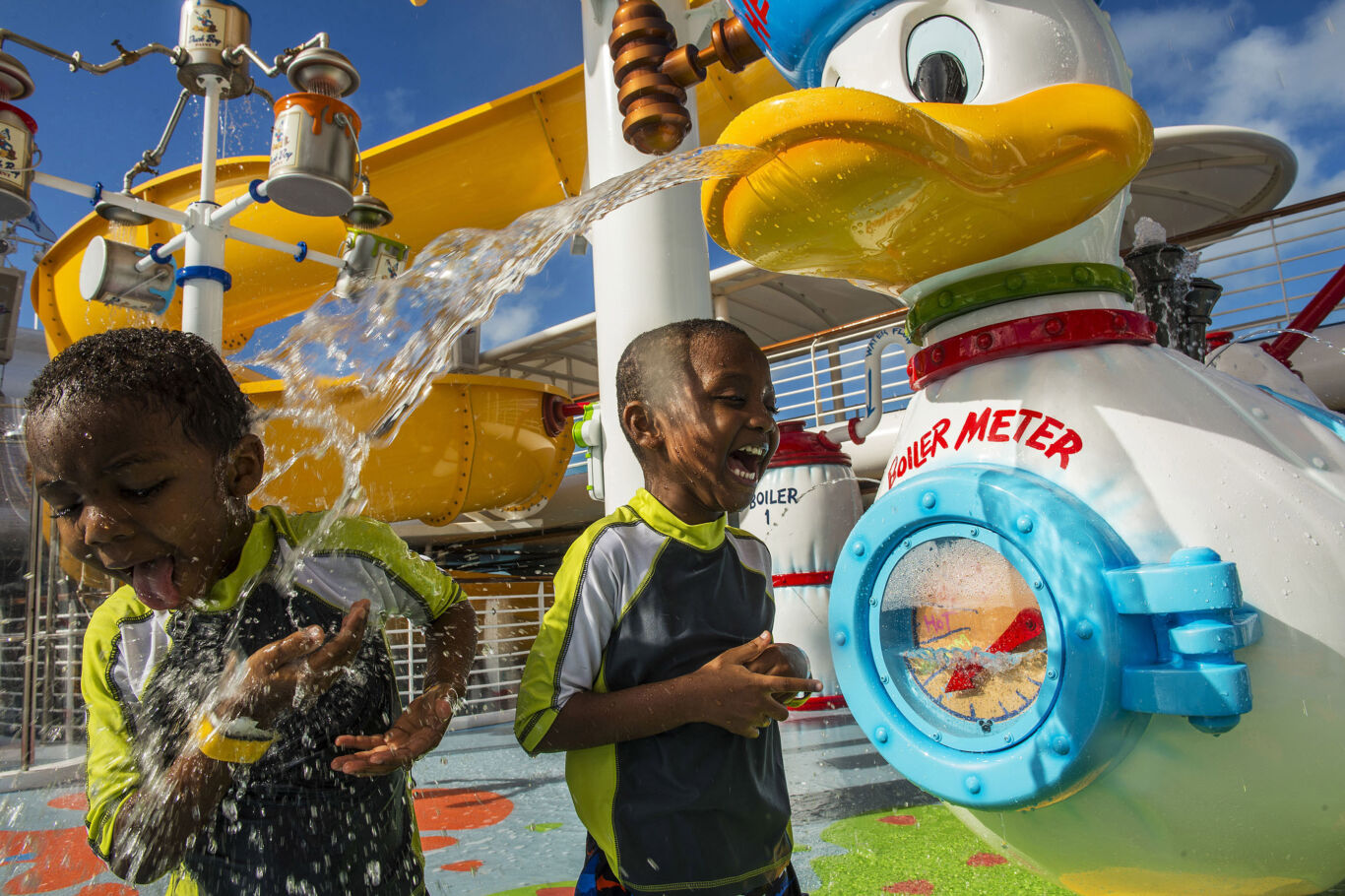 Taking the kids
Fancy a family holiday that visits a different destination every day, and has a choice of places to eat, kids' clubs and activities galore – and all for no extra cost? If you thought cruising was only for old people, think again. Around 1.5 million youngsters aged 17 and under go on a cruise each
Fancy a family holiday that visits a different destination every day, and has a choice of places to eat, kids' clubs and activities galore – and all for no extra cost?
If you thought cruising was only for old people, think again. Around 1.5 million youngsters aged 17 and under go on a cruise each year, some 85,000 of them from the UK, because it is such a fantastic holiday for families.
Check out the large resort-style vessels and you'll discover wall-to-wall childcare that caters for all ages, from tiny tots to world-weary teenagers, in nurseries, kids' clubs and teen hangouts, and a host of onboard attractions.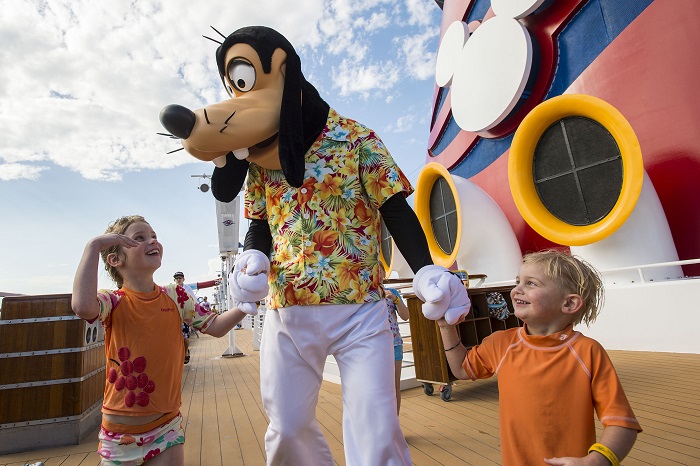 There's everything from climbing walls and dodgem cars to ice-skating rinks, water slides and flight simulators, plus the chance to breakfast with Mickeyand friends aboard Disney Cruise Line ships or Shrek and other DreamWorks characters on Royal Caribbean International's Oasis, Allure and Quantum of the Seas. They will also be on Anthem of the Seas from November.
The resort-style ships also have a variety of family-friendly accommodation, from family cabins with sofa beds or bunks that drop down from the ceiling to interconnecting cabins and suites.
It's an age thing
A few lines take youngsters from six months upwards, though Disney Cruise Line takes tots aged from just three months. They are catered for in onboard nurseries, parent and baby play areas and with babysitting sessions, though these may carry a charge, especially late at night.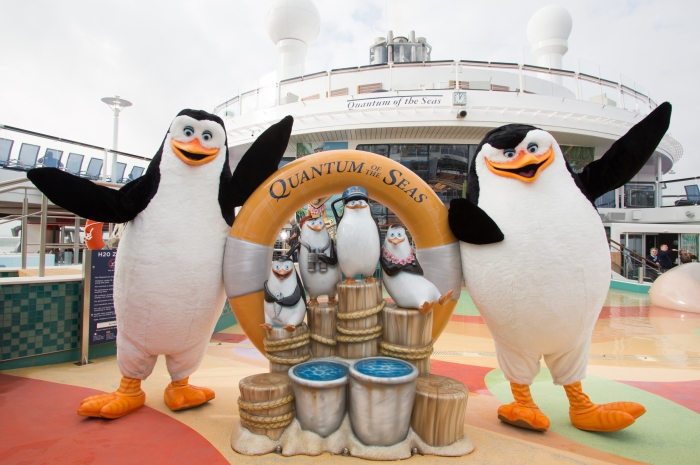 Children are generally not accepted into kids' clubs unaccompanied until they are three years old, and most require them to be toilet trained; if your child is not, expect to be summoned when their nappy needs changing.
Clubs are divided into different age groups, roughly along the lines of two to five, six to eight, and nine to 12, offering an action-packed programme of activities that includes pizza-making classes, ice cream parties and sporting challenges.
Some ships also have water-themed play areas and toddler pools, outdoor play areas attached to the kids' clubs and sections in the buffet restaurants for young diners.
Teens aged 13 to 17 are either grouped together or split into two groups, with "tweens" aged 12 to 14 and teens aged 15 to 17. They can enjoy adult-free areas with comfy sofas, plasma-screen TVs, video game consoles with the latest PlayStation games, and Wii gaming areas.
Some lines leave youngsters to chill out and do their own thing, while others arrange dance classes, talent contests and parties. On some ships, teens can even enjoy their own spa treatments.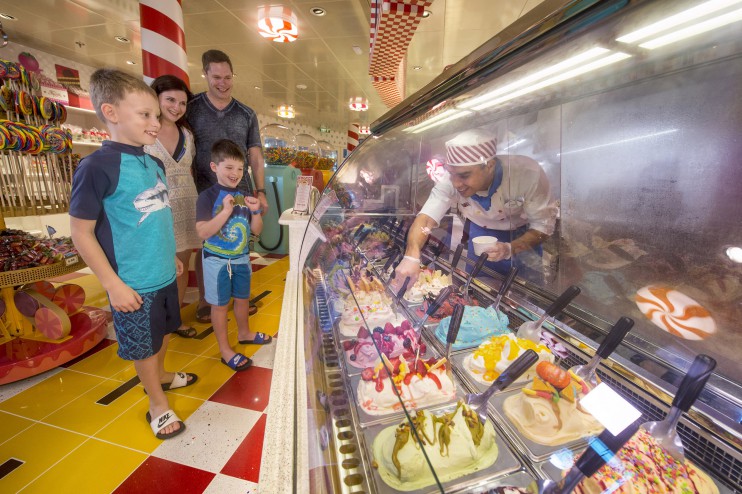 All kids' clubs are free of charge during sea days; on port days some stay shut while others charge a child-minding fee. Late evening sessions, which can run into the early hours, also carry a charge. While the larger mass-market ships offer the best facilities, upmarket lines such as Crystal Cruises and Regent Seven Seas Cruises also have their own youth programmes. And if your children are more gregarious, it might be worth considering one of Star Clippers' tall ships, where youngsters (think eight years or older) can enjoy hauling up the sails and climbing the mast to the Crow's Nest, along with visits to deserted beaches and kayaking trips.
All at sea
The one word you'll never hear on the modern family ships is 'bored' as these vessels are packed to the funnels with things to do.
There are AquaDuck water coasters on Disney Cruise Line's Disney Dream and Disney Fantasy. Norwegian Cruise Line has wild water slides on its newer vessels and Royal Caribbean's Liberty of the Seas will be fitted with a trio of water slides during a makeover in February 2016. Harmony of the Seas, a new Royal Caribbean ship launching in next May, will also have a flume trinity – Supercell, Typhoon and Cyclone, together called the Perfect Storm.
But there's plenty of other exciting stuff to keep the itchiest of feet busy. Carnival and Norwegian ships have ropes courses, Royal Caribbean has climbing walls and surf simulators, and its Quantum-class ships even have dodgem cars and a skydiving simulator.
Princess Cruises and P&O Cruises have giant on-deck movie screens where children can catch a film while playing in the pool, MSC Cruises' biggest ships have Formula 1 simulators and 4D cinemas.
Parents aren't forgotten either. Most child-friendly ships have adult-only areas where couples can grab some "me" time, as well as sumptuous spas and à la carte restaurants where they can enjoy a meal for two while the children are having fun in the kids' clubs.
Land ahoy
On port days you can do as much or as little as you want. Parents with young children sometimes find it easier and more relaxing to stay on the ship and enjoy having the pool almost to themselves.
Some cruise lines allow parents to leave their children in the kids' clubs while they go ashore, but if you want to go together there are family-friendly trips to water parks, bike rides or whale-watching excursions. A few companies even offer teen-only outings ashore.
The Mediterranean is a popular family choice as it is a short flight from the UK and has a wealth of fun days out. If you don't want to fly, there are plenty of cruises from the UK.
Further afield, the Caribbean offers a tropical alternative and more relaxed pace, but bear in mind it's a long flight time of around nine hours. Alaska is fun for older children thanks to adventurous activities such as bear-spotting and whale-watching, climbing glaciers or snowmobiling.