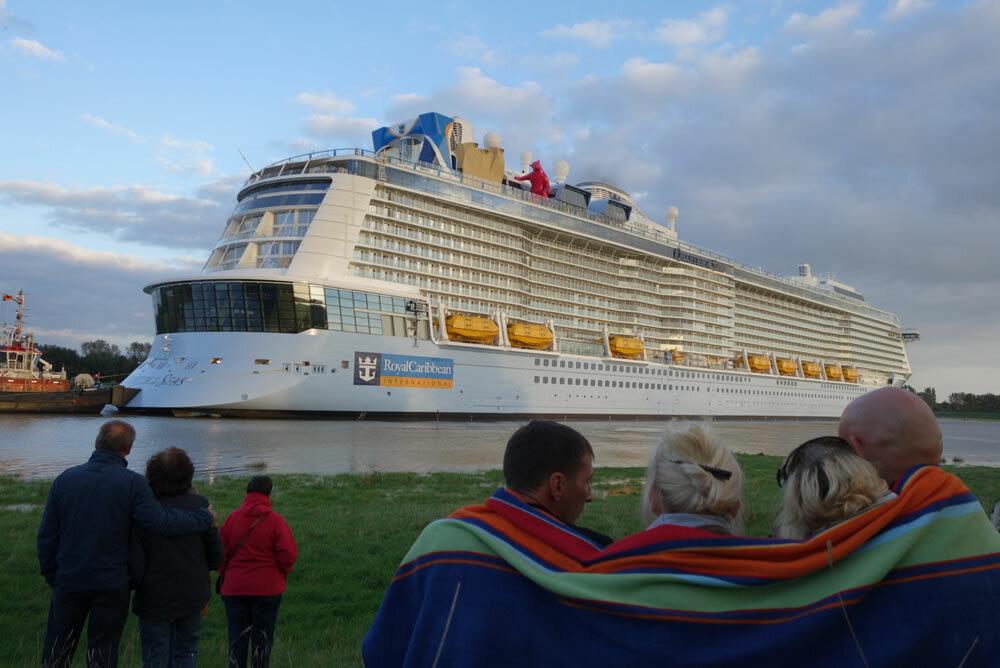 Technology helps Royal Caribbean cut emissions
Royal Caribbean Cruises Ltd has published its latest Sustainability Report detailing how technology has been used to help reduce the cruise line's environmental impact. Along with a review of the cruise line's social and environmental impact, the report details how innovative technologies are being used on its ships to cut emissions. The company highlights its
Royal Caribbean Cruises Ltd has published its latest Sustainability Report detailing how technology has been used to help reduce the cruise line's environmental impact.
Along with a review of the cruise line's social and environmental impact, the report details how innovative technologies are being used on its ships to cut emissions.
The company highlights its "air lubrication system" which creates a reduced friction layer of billions of microscopic air bubbles on a ship's hull. The system was trialled on Celebrity Reflection and was installed on Quantum-class ships, and emits about 20 percent less carbon dioxide than previous designs.
Hull design of new ships continues to be optimised. A new hull design and new coatings were introduced on Celebrity Solstice-class ships. The hull configuration of Quantum of the Seas has made it one of the most efficient ever built. The design reduces drag as the ship moves through the water. It also limits non-indigenous marine species' ability to attach to the hull and be transferred to other ecosystems as the ship moves from port to port.
The company is keen to reduce the on-board energy consumption and has been working to replace traditional light bulbs with LED and fluorescent alternatives. The new efficient lighting allows the same level of light to be achieved with a fraction of the energy required. It also means less cooling is required as the modern equivalent produces less heat.
Window tinting has been applied across the entire fleet to help minimise cooling requirements. The coating allows natural light to enter the ship but reduces the amount of solar heat let through, in turn reducing the amount of air conditioning needed to cool the internal spaces.
High-efficiency appliances have been installed too. The latest ice-makers use 65 percent less water than the previous models, for example.
These measures have helped the company to achieve 21.4 percent lower greenhouse gas emissions in 2014 than its 2005 baseline.
Richard D. Fain, Chairman and Chief Executive Officer of Royal Caribbean Cruises Ltd, said: "At Royal Caribbean, we are working to ensure that sustainability remains at the heart of our business. We bring five million guests to nearly 500 ports around the world every year, and we understand the need to act responsibly towards the oceans that we sail and the places we visit. Our mantra is continuous improvement and we constantly strive to find new and better ways to meet those goals."
(Photo credit to Royal Caribbean International)