Search for your ideal Cruise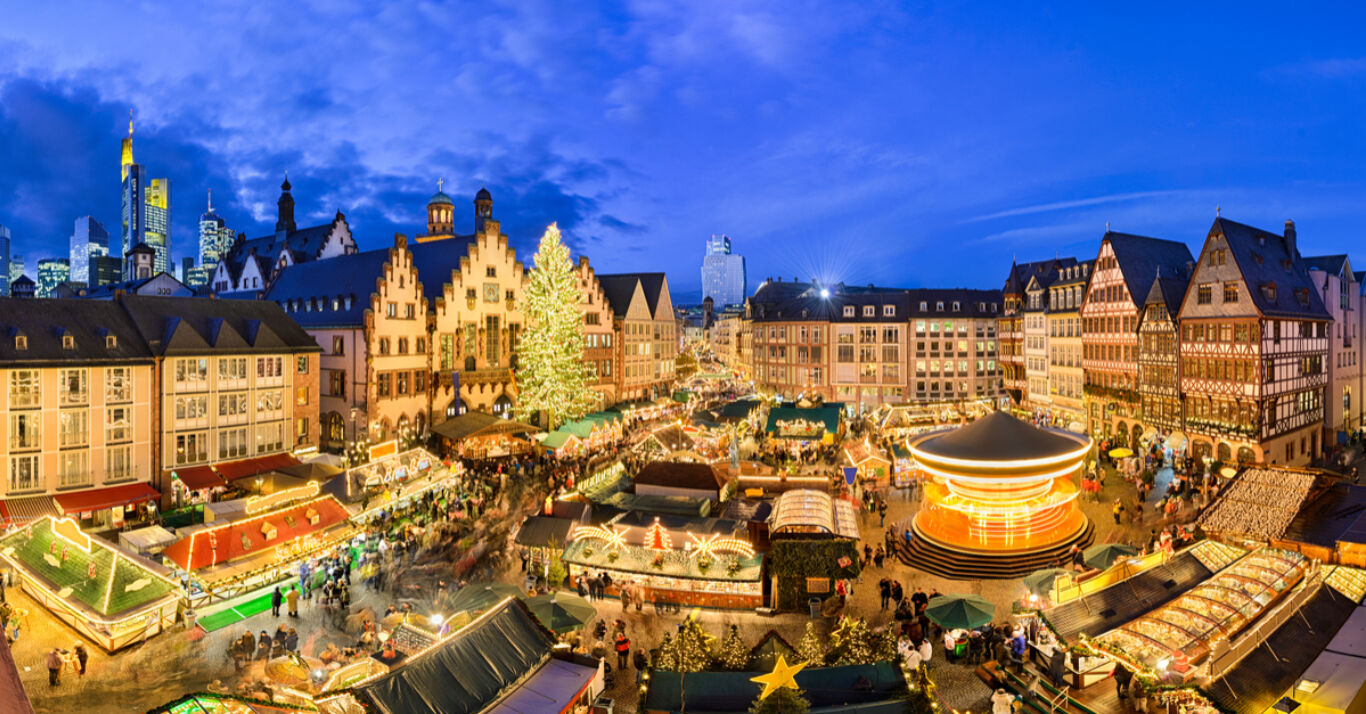 Ten of the best Christmas markets cruises for 2018
Europe's yuletide markets are packed with festive goodies – and a river cruise is the perfect way to discover them. The scent of glühwein in the crisp night air, a choir singing Stille Nacht, Medieval town squares twinkling with lights and bustling with shoppers – is there anything more festive than a traditional European Christmas
Europe's yuletide markets are packed with festive goodies – and a river cruise is the perfect way to discover them.
The scent of glühwein in the crisp night air, a choir singing Stille Nacht, Medieval town squares twinkling with lights and bustling with shoppers – is there anything more festive than a traditional European Christmas market?
More and more Brits are discovering the joys of these, returning laden with handmade gifts that just can't be found at home. But why just visit one market when a Rhine or Danube river cruise can take you right through Europe's yuletide heartland, from Cologne to Budapest via the Black Forest and Vienna?
Christmas market cruises have exploded in popularity in the past few years, to the point where you need to book a year in advance. But the list of destinations is also ever growing as each company tries to stand out from the crowd. Here are ten of the best for 2018 – so why not give yourself an early present?
VIKING
An eight-day "Rhine Getaway" cruise takes you all the way from Amsterdam to Basel. Highlights include Cologne, with its spectacular Gothic cathedral, and Strasbourg, where you can shop for gifts in the oldest Christmas market of all. First recorded in 1570, this is a yuletide fairytale sprung to life, its stalls overflowing with handmade gifts and tasty treats.
Excursion tip: If you can tear yourself away from the market, Strasbourg has even more to offer – not least the renowned local cuisine.
Departs 14 December 2018, from £1,195 (vikingcruises.co.uk, 0800 319 6660)
CRYSTAL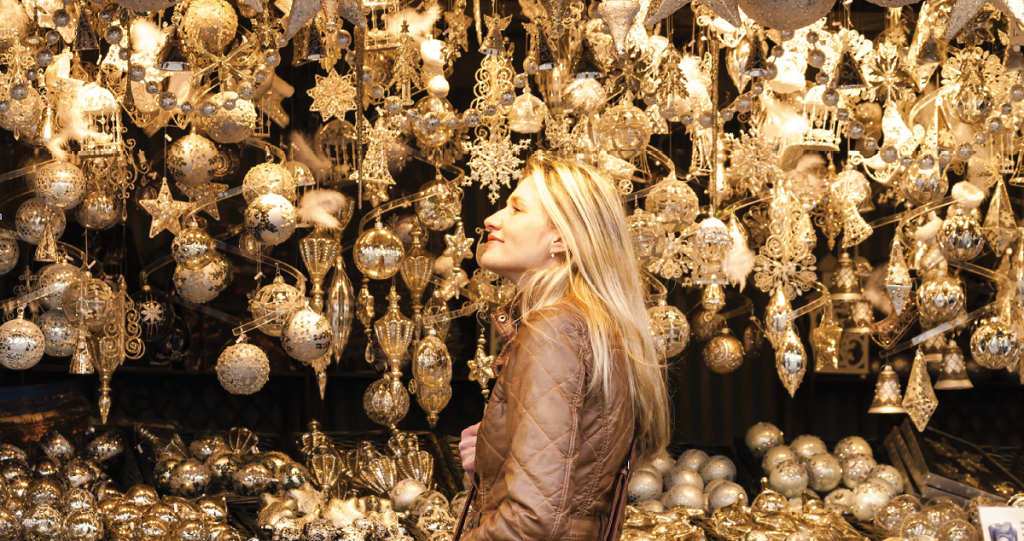 If you really want to go to town, Crystal offers a 16-day "Grand Europe Christmas Markets" cruise from Amsterdam to Budapest via the Rhine, Main and Danube, aboard luxurious Crystal Mahler. Highlights include Cologne, Vienna, the Wachau Valley and the legendary Christmas market at Würzburg – one of the most enchanting in all Europe, with the gothic Chapel of St Mary providing a scenic backdrop for some 115 wooden stalls.
Excursion tip: Among your stops is the historic city of Regensburg where you can enjoy a guided stroll, concluding with an organ recital at Niedermünster Abbey.
Departs 6 December, from £5,148 (crystalcruises.co.uk, 020 7399 7601)
CROISIEUROPE
To pack maximum festive fun into the shortest time, try Croisi's "Danube and its Traditions" cruise, round-trip from Vienna, which includes no fewer than three countries in five days' cruising. You'll visit the Slovakian capital Bratislava, with its splendid baroque palaces, where the Christmas market is famous for hand-painted pottery and decorations in blown glass. But the highlight must be Budapest's Christmas market on Vörösmarty Square – one of the biggest in Europe with an unrivalled selection of craft products for sale. And don't miss the famous Gerbeaud pastry shop, which transforms itself into a walk-in Advent calendar.
Excursion tip: Put the Christmas shopping on hold for a morning and take the optional guided tour of Vienna – one of Europe's most beautiful and historic cities at any time of year, but especially lovely in the festive season.
Departs 14 November, from £685 (croisieurope.co.uk, 020 8328 1281)
TAUCK
There's nothing quite like Christmas in Germany, and Tauck's eight-day "Christmas Markets along the Rhine" cruise from Basel to Cologne shows off the best of it. In the market at Baden-Baden in the Black Forest you can meander through stall after stall of carved wooden toys and ornaments, silver jewellery and decorative candles, as local choirs sing in the background. Later, as well as beautiful Heidelberg you can explore the markets in Aachen and Colmar – well-kept secrets that holiday cruises rarely visit.
Excursion tip: In Rüdesheim a cookie-baking demonstration shares the secrets of traditional lebkuchen and stollen, accompanied by special coffee laced with local brandy.
Departs 14 December, from £1,780 (tauck.co.uk, 0800 810 8020)
UNIWORLD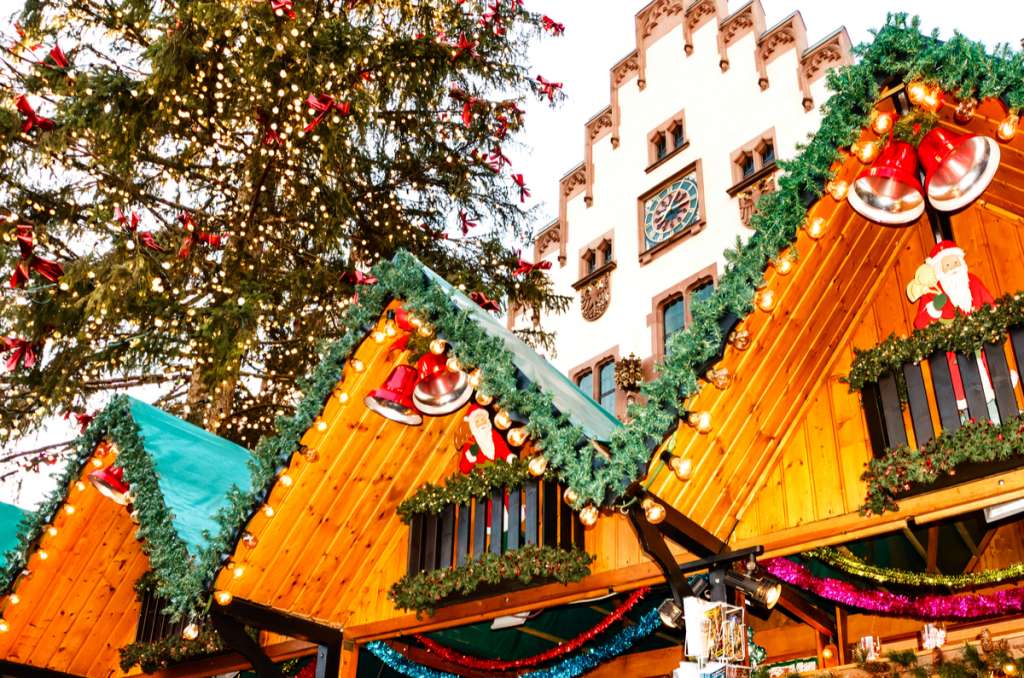 You're sure to find fabulous gifts for all the family on Uniworld's eight-day "Classic Christmas Markets" cruise from Nuremburg to Frankfurt. En route you'll have the chance to browse the markets of Rothenburg, Würzburg, Wertheim, Michelstadt, Wiesbaden, Bamberg and Frankfurt – one of the largest anywhere in Europe.
Excursion tip: Bamberg is a UNESCO World Heritage Site with one of the largest intact medieval town centres in Europe – as well as no fewer than four Christmas markets.
Departs 8 December, from £2,599 (uniworld.com, 0808 301 2561)
SCENIC
On Scenic's eight-day Danube Christmas Market cruise from Nuremberg to Budapest, you'll visit delightful Regensburg, with its fairytale Christmas markets and the magnificent Thurn und Taxis Palace, romantically lit by candles and lanterns. Next you'll sail to Passau and Melk, where you can explore the magnificent 18th century Benedictine Abbey and buy the famous local peach liqueur. The cruise ends at Vienna, where there are more than 20 Christmas markets spread around the city, selling a vast array of seasonal gifts and mouthwatering treats. Excursion tip: Don't miss the guided tour of Salzburg – birthplace of Mozart and setting for The Sound of Music.
Departs 9 December, from £1,570 (scenic.co.uk, 0808 231 4397)
RIVIERA
The aptly named "Enchanting Rhine and Yuletide Markets" cruise takes you from Cologne to Frankfurt over five leisurely days. Highlights include the pretty town of Rüdesheim with its 120 festively decorated market stalls spreading out from the old square, where you can watch decorations, wooden figures and candles being made. Then it's on to Koblenz, where the 100-stall Christmas market features an Advent calendar in the 24 dormer windows of its baroque town hall. Add horse-drawn carriage rides and choirs singing traditional carols in the open air, and it's pure yuletide joy.
Excursion tip: A guided tour of Koblenz with its ancient squares, restored historic architecture and quaint hidden passageways.
Departs 5 December, from £549 (rivieratravel.co.uk, 01283 888 946)
AVALON
There are gastro-treats galore on Avalon's 13-day "Blue Danube Discovery" cruise between Prague and Budapest. Stopping at Nuremburg you'll find 180 Christmas market stalls packed with delicacies such as spicy gingerbread and "Nuremberg plum people" (tastier than they sound). But don't blow your budget – or your diet – until you get to Budapest, where you'll find Hungarian specialities such as chimney cakes, blackcurrant rum punch and goulash served in hollowed-out bread rolls.
Excursion tip: Explore Prague and visit the Hradcany Castle grounds and the Old Town's Astronomical Clock.
Departs 27 November, from £1,651 (avaloncruises.co.uk, 0800 668 1843)
AMAWATERWAYS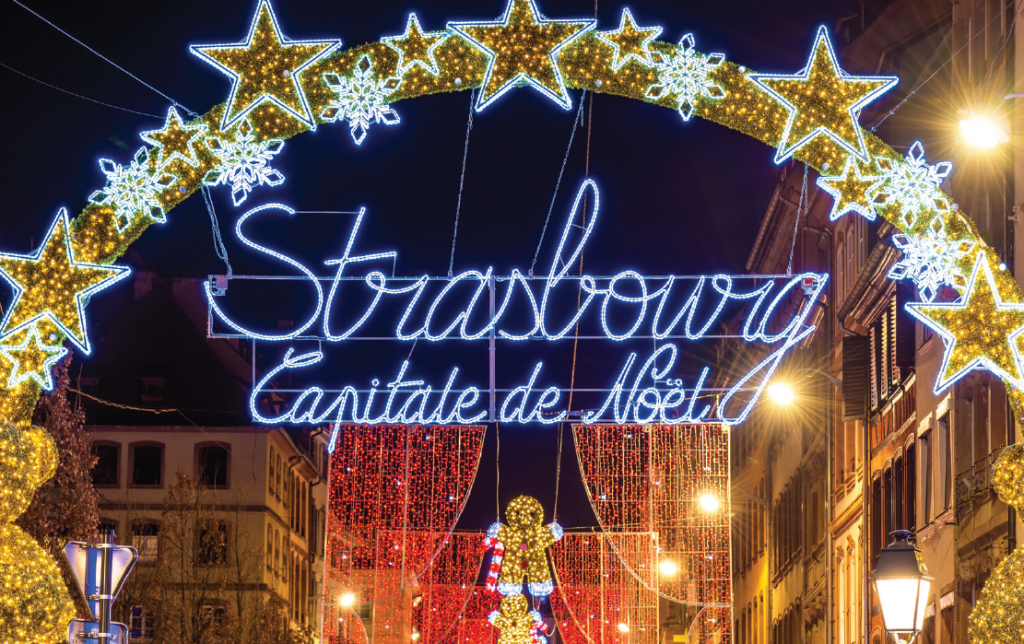 On their seven-night "Christmas Markets on the Rhine" cruise from Amsterdam to Basel, AmaWaterways takes you to classic destinations such as Cologne, Strasbourg and Rudesheim, but also to some less visited venues. You'll love the Christmas market at Mannheim, clustered around the historic water tower and lovely ornamental gardens. With more 200 stalls it's one Germany's most popular markets, but not usually on the tourist trail. Then there is Breisach – famous for its wine – where you can pick up a festive bottle or two of the local fizz. Excursion tip: Heidelberg is one of Germany's most historic cities, with its red walled castle and The Great Vat (a 49,000 gallon wine cask!).
Departs 10 December, from £2,045 (amawaterways.co.uk, 0800 520 2250)
EMERALD WATERWAYS
Taking in the most picturesque stretches of the Danube, Emerald's eight-day "Danube Delights Christmas Markets" cruise carries you from Budapest to Nuremburg. The medieval city of Bratislava offers Christmas markets galore (and if you're feeling adventurous, the one in Hviezdoslav Square usually has an ice rink). Stops are made at Vienna, Passau and Regensburg, while a call at Kelheim introduces you to the "City of a Thousand Christmas Trees." Excursion tip: Work off some of that glühwein with a guided bike tour along the Danube from Durnstein to Melk, through the beautiful Wachau Valley.
Departs 8 Dec, from £1,395 (emeraldwaterways.co.uk, 0808 2321 8627)