Search for your ideal Cruise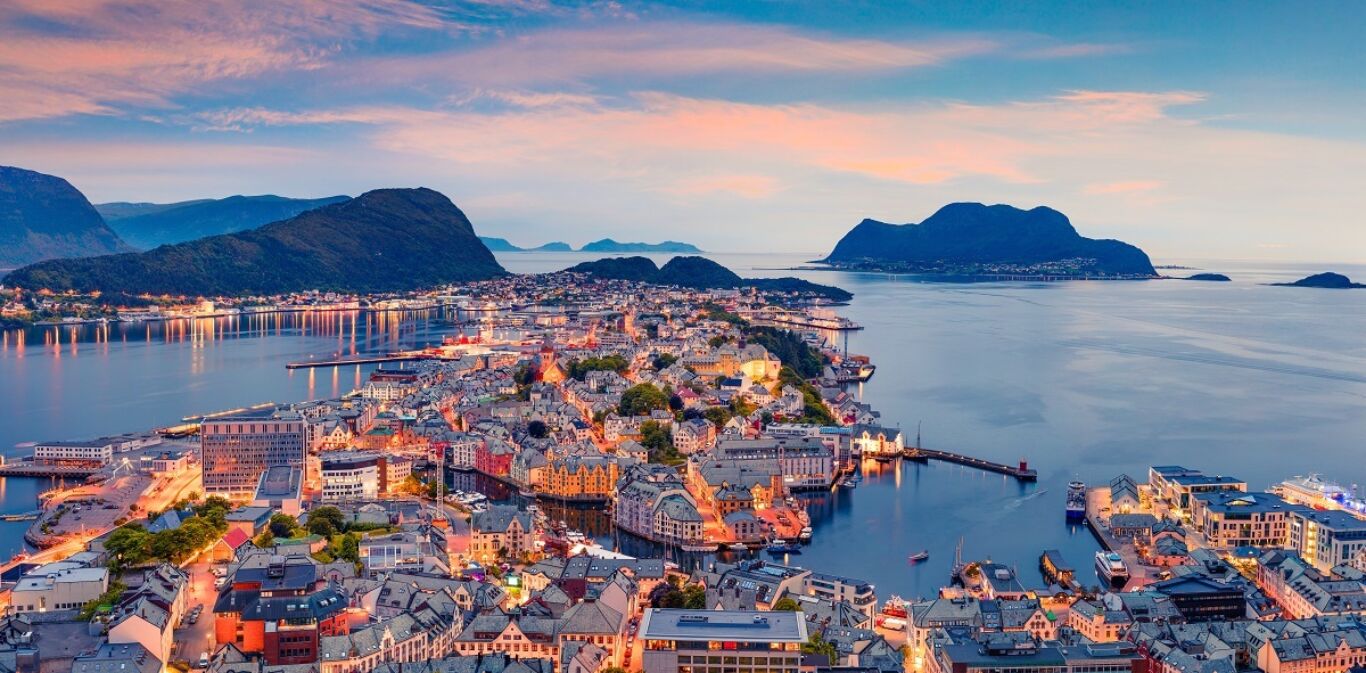 The best places to visit in 2018
With so many wonderful places at your feet – or at least within range of your cruise ship – where should you go this year? There's an entire planet out there to discover by cruise – but where to start? To help you choose, we have scoured the globe for a dozen regions that are
With so many wonderful places at your feet – or at least within range of your cruise ship – where should you go this year?
There's an entire planet out there to discover by cruise – but where to start? To help you choose, we have scoured the globe for a dozen regions that are well worth exploring, whether you are after culture, history, nature, shopping or a blend of everything. We have also highlighted four destinations in each region – not always the obvious ports because much of the fun of cruising is trying out new places and experiences.
Each of our regions is visited by many of the best-known cruise lines which call at the key ports, while the less-known destinations are the domain of smaller ships. Use this guide to fire your imagination and start to plan what could be the most enlightening cruise of your life this year…
1 SICILY
Rugged landscapes sprinkled with exceptional Roman and Greek monuments and characterful old towns are Sicily's proud hallmarks – along with Europe's biggest volcano. You'll look hard to find glamour but this often gritty island satisfies anyone with a yearning for the authentic.
Best excursion: From Catania, drive up enormous Mount Etna then jump on the cable car to the summit plateau.
THE PORTS
Messina
A major port, Messina has a variety of palaces, squares and churches, though many cruise guests join the trip to charming Taormina, hovering above the sea with a dramatically sited Greek theatre looking out towards Etna.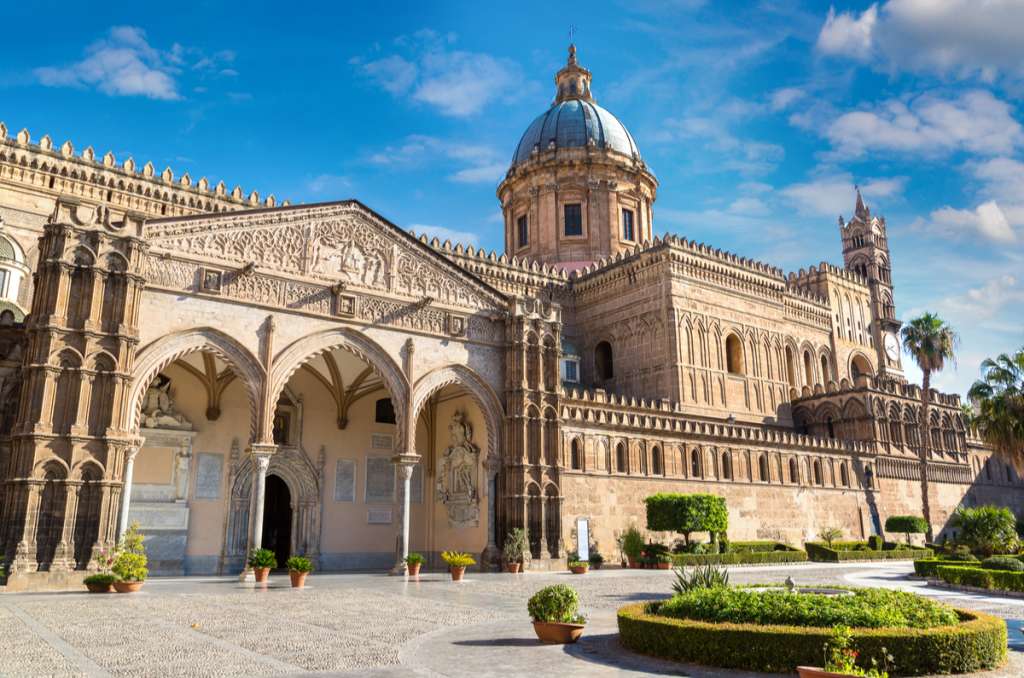 Palermo
Sicily's capital is an earthy place with a splendid architectural nucleus, offering styles from many different periods of occupation. The 12th century cathedral is formidable, though do check out the wonderful Pretoria Fountain.
Catania
Eruptions and earthquakes centuries ago may have destroyed Catania but the rebuilt city has plenty of charm, with baroque splendour, grand boulevards and buildings constructed from the same lava that in the 17th century smothered the originals.
Trapani
Favoured by small and medium cruise ships, baroque Trapani is the gateway to the hilltop town of Erice, famed for its castle and churches, and to Segesta, where an intact Greek temple shares a wild countryside location with a crumbling theatre.
2 CENTRAL AMERICA
From Mexico down to the top of South America, the Hispanic coast presents a tapestry of tangled rainforest, mysterious Mayan ruins, colonial architecture, dynamic cities and resorts, and idyllic tropical beaches. The wildlife – viewed in the jungle or through a snorkel – is exciting too.
Best excursion: It's a bit of a journey by land and sea from Cozumel, but the coastal Mayan ruin of Tulum is a treat.
THE PORTS
Cozumel
This Mexican island is a holiday playground with wonderful beaches and jeep and dune-buggy adventures. Check out the colourful waterfront shops, try some tequila in a local bar or splash out on a swim with dolphins or stingrays.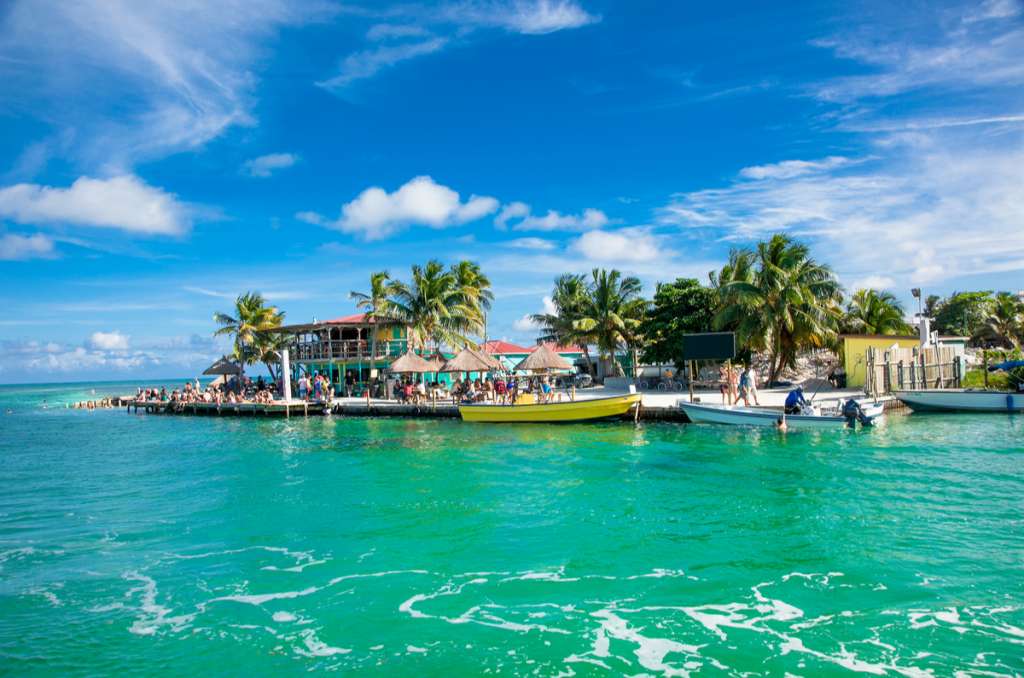 Belize
The eponymous capital of this little country has faded clapboard buildings and a few cultural sites, but this is one of the region's activity meccas, with boat safaris and tubing on the rivers, caves to explore and fantastic snorkelling.
Limon
So rich is Costa Rica in eco-adventures that you could stay in port for weeks. From cross-cultural Limon, choose to go river rafting or ziplining, take a rainforest tram ride, visit a sloth sanctuary or simply flop on the beach.
Roatan
An island off Honduras, verdant Roatan is surrounded by a magnificent coral reef – exciting for divers and snorkellers. There's also a rainforest canopy zipline, off-road ATV adventures, swimming with dolphins and miles of superb beaches.
3 ALASKA
The USA's northernmost state will always bring out your inner adventurer, even if you spend most of your time gawping at the magnificent mountains, wooded isles and glaciers from on deck. The wildlife makes the headlines but the Gold Rush towns and First Nations culture are equally fascinating.
Best excursion: A trip on a small boat or floatplane for close-up views of bears, eagles, seals and whales.
THE PORTS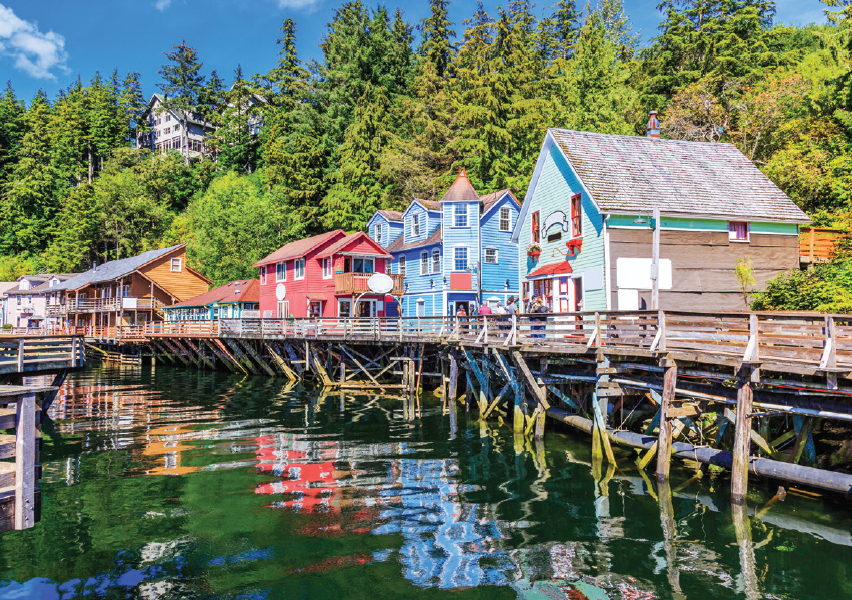 Ketchikan
This is your launchpad for adventures including plane and boat tours. The nearby rainforest offers zipline thrills and nature walks, while the seafood – especially the crab – is excellent. Ketchikan's waterfront Creek Street is eminently photogenic.
Juneau
A trip to view the nearby Mildenhall Glacier and its visitor centre may prove irresistible. Otherwise, learn about the city's Gold Rush history by panning for the precious stuff yourself, go fishing with a guide or ride the aerial tramway up Mount Roberts.
Glacier Bay
There's nowhere to dock, which is just as well because the vistas from the top deck of your ship will have you mesmerised. More than a dozen glaciers reach down to the sea in this beautiful fjord – and keep your eyes open for sea otters.
Sitka
Native Tlingit, Russian and American cultures can all be investigated at the Sitka National Historical Park – with plenty of totem poles. The Alaska Raptor Center is a good alternative; it treats injured bald eagles and returns them to the wild.
4 IBERIA'S ATLANTIC COAST
You're never too far from the aroma of freshly grilled fish on the Atlantic coast of Spain and Portugal. Each destination has an individual character – the handsome cities boast a variety of distinctive architecture styles, from the Moorish influences of the south to the glazed balconies of the north. Best excursion: Combine a mini river cruise and port winery tour with a tasting in Porto.
THE PORTS
Cadiz
Cadiz is the gateway to Seville but is a fascinating little city in its own right, set on a narrow peninsula with an imposing cathedral, a 1706-built fortress linked to the shore by a causeway, tree-shaded squares and quirky museums.
La Coruna
The lovely pilgrimage city of Santiago de Compostela is within easy excursion reach; otherwise enjoy Coruna's beach promenade, hilltop gun battery and seafood restaurants – and climb to the top of the Tower of Hercules lighthouse.
Porto
Set in the deep valley of the Douro river, with a bridge designed by Gustave Eiffel of Tower fame, Porto (reached from Leixoes) is a postcard-ready small city with a lively waterfront. A visit to one of the historic port wineries is a must.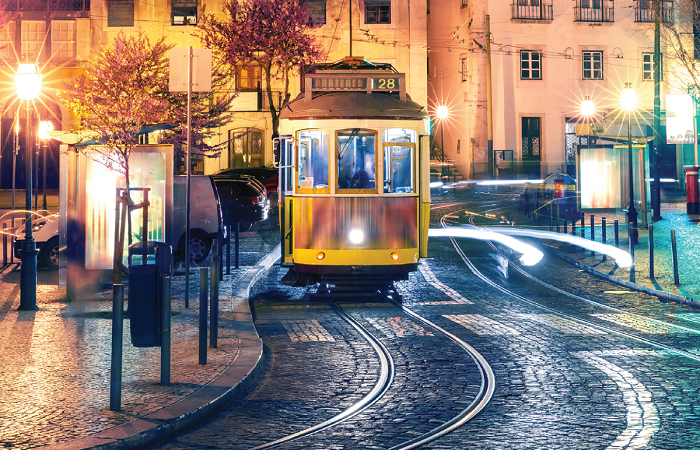 Lisbon
A day is never enough in Lisbon but one option that's always enjoyable is wandering the hilly Alfama district and taking in the views from the castle. Been before? Try the Gulbenkian museum or head for the custard tart shop in Belem.
5 NORWEGIAN FJORDS
One of the few cruising regions where you have regular close-up views of land, the majestic fjords are agreeably close to the UK. Cute villages nestle below mighty cliffs, waterfalls tumble into navy blue waters and lively towns offer shopping for handicrafts. Budget for an excursion into the magnificent countryside.
Best excursion: It's got to be the Flam railway through a beautiful valley, though do be sure to book in advance.
THE PORTS
Flam
The village is pretty but you can walk round it in five minutes, so if you don't do the famed train trip, try a boat ride into the spectacularly narrow Næroyfjord, take a coach to a splendid viewpoint or hike to the nearby 370ft Brekkefossen waterfall.
Alesund
Much is made of the Art Nouveau architecture of this appealing town but the vista from the top of Mount Aksla is even more impressive. Walk up the 418 steps or take the little road train. If it's raining, the Atlantic Sea Park aquarium is recommended.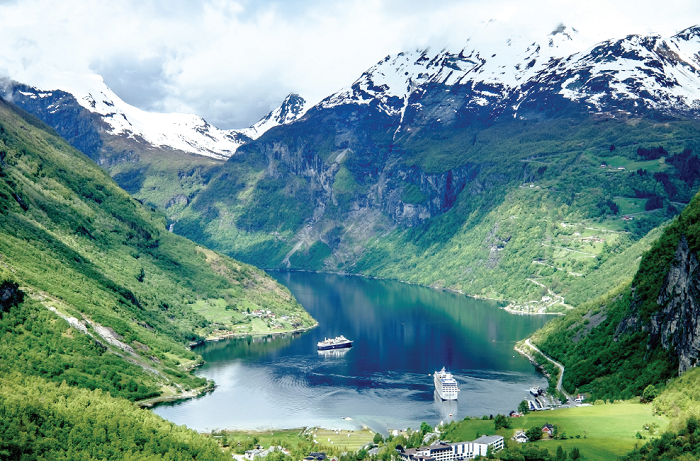 Geiranger
The poster boy of the Norwegian fjords, Geirangerfjord is a World Heritage Site. The village has plenty to offer including cafés, an attractive riverside walk and a decent museum – along with kayak trips – but consider a coach ride to the breathtaking viewpoints.
Bergen
Most fjords cruises stop at Norway's delightful maritime city. Admire the crooked buildings of the UNESCO-listed Bryggen wharf, browse the quayside fish market and take the funicular up Mount Floyen – then walk back down.
6 SOUTH-EAST BALTIC
While the Baltic Sea is best known for the grandness of Copenhagen, Stockholm, Helsinki and St Petersburg, the Baltic States of Estonia, Latvia and Lithuania, along with Poland, boast some exquisite smaller cities that come as a pleasant surprise to cruisers. You'll want to return for a weekend break to linger longer in the traditional cafés.
Best excursion: Combine a beer- tasting with a walk round the delightful old town of Tallinn, accompanied by a guide who will reveal the area's many stories as you visit atmospheric pubs.
THE PORTS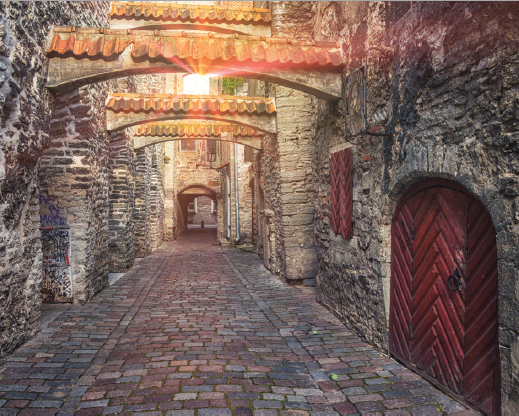 Tallinn
The little-walled capital of Estonia is an absolute gem, with a medieval square rimmed by pastel-painted buildings, ornate churches with onion domes, turrets and cobbled lanes. Disney couldn't have made it look more like a fairytale come to life.
Riga
Latvia's capital is distinguished by its outstanding collection of multi-storey Art Nouveau buildings. Other attractions include a medieval old town, Gothic spires, a ribbon-like park, cheerful taverns and a river crowded with boats.
Klaipeda
Lithuania's key coastal city has quieter charms, such as numerous amusing sculptures. An intriguing history, proximity to the dunes of the immense Curonian Spit and the Palanga Amber Museum make it a very worthwhile stop.
Gdansk
A candidate for Europe's most beautiful small city, dockside Gdansk in Poland (usually reached from the port of Gdynia) was rebuilt after severe damage during World War II. Don't miss Neptune's Fountain and the historic dockside crane.
7 CANARY ISLANDS
A magnet for travellers seeking early spring or late autumn warmth, the Canaries and Madeira offer rugged volcanic landscapes and quaint old towns with excellent shopping. Add their sun-kissed beaches and sometimes quirky culture, and these islands become an irresistible package.
Best excursion: From Funchal, take the cable car up to the gorgeous Monte Palace Tropical Gardens.
THE PORTS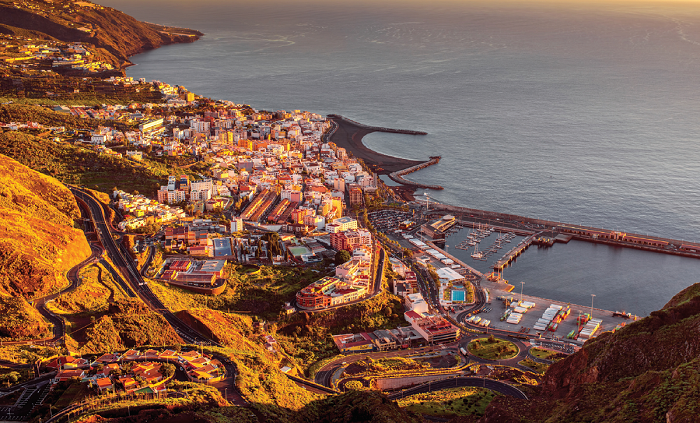 Santa Cruz, Tenerife
Tenerife's charismatic old capital, where cruise ships dock, is a world away from the glitzy beach resorts of the south, and has a fine promenade. It's also a good gateway to the brooding 12,200ft Mount Teide and to the rare laurel forests.
Arrecife, Lanzarote
There's not a great deal to see in this small city, so take an excursion to the Timanfaya National Park to explore the contorted lava fields from an 18th century eruption, or check out the surreal art and architecture of local hero César Manrique.
Santa Cruz, La Palma
One of the lesser-known Canary Islands, La Palma offers visitors astonishing views from the rim of its 8,000ft volcano – reachable by a highly scenic road trip – and exhilarating hiking, especially in the lush Los Tilos forest.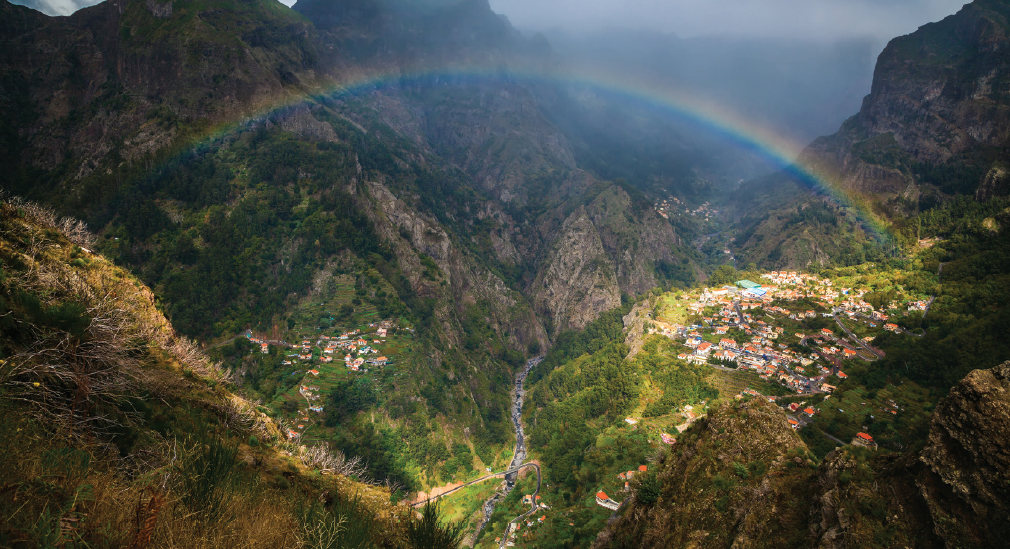 Funchal, Madeira
The island's capital is very pleasant with a vibrant waterfront, but make the most of your call here with a trip to the dizzying 1,900ft sea cliff of Cabo Girao, the super-deep Nun's Valley or one of the outstanding botanical gardens.
8 MIDDLE EAST
A cruise in the Middle East makes an illuminating change from the usual city break in Dubai. Golden beaches, atmospheric souks, historic monuments and – especially in the Emirates – soaring skyscrapers provide the contrasts. You can choose between a regional cruise and a leg of a round-the-world voyage. Best excursion: A fun trip into the wadis – dry river beds – in a four-wheel-drive vehicle from Muscat will give a memorable overview of the vast desert.
THE PORTS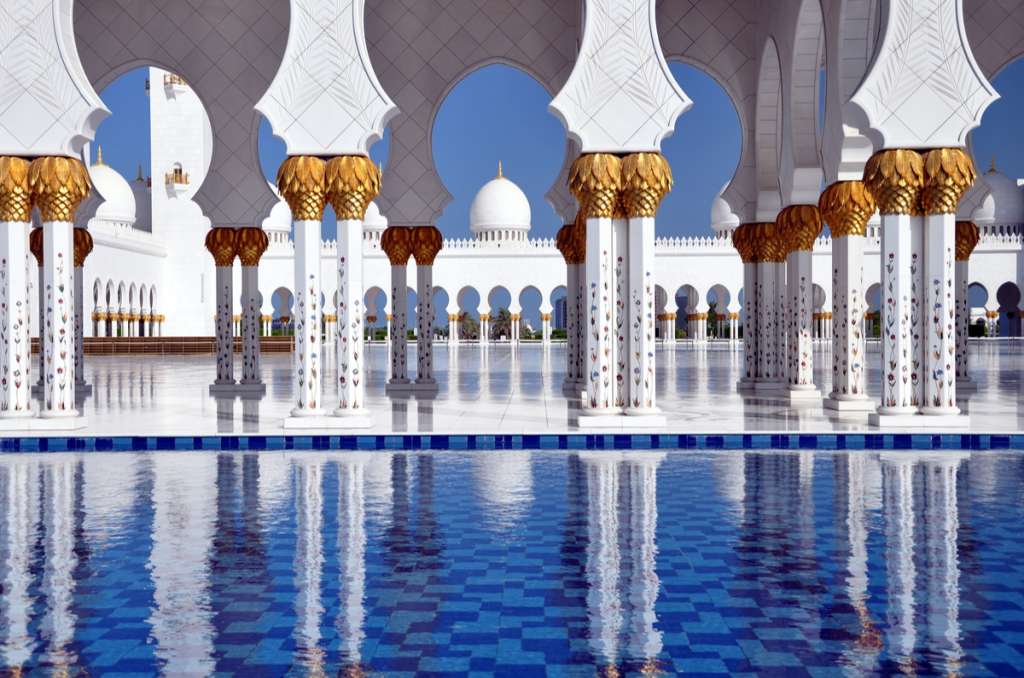 Abu Dhabi
Sometimes overshadowed by nearby Dubai, Abu Dhabi has its own intoxicating blend of ancient and futuristic, with the formidable Sheikh Zayed Grand Mosque a highlight.
The Ferrari World theme park is an exciting diversion.
Sir Bani Yas Island
This purpose-made resort island, a new addition to the Arabian Gulf circuit, is aimed at beach-lovers but there are also archaeological sites to explore and impressive nature reserves with African beasts. More active visitors can enjoy horseriding and biking.
Muscat
Oman's capital is set against a lofty mountain backdrop and has its own breathtaking Grand Mosque with 150ft golden dome. The sophisticated waterfront, dazzling souks, 16th century Portuguese forts and fabulously fresh seafood should all be on a visit list.
Aqaba
For most cruise visitors, this little port on Jordan's Red Sea coast is the gateway to a lengthy but memorable trip to Petra, the ancient city carved out of stone. But Aqaba itself offers plenty of charm, with great snorkelling nearby.
9 AUSTRALASIA
With a bigger choice of voyages than ever, Australia and New Zealand can be explored by ship without going on a round-the-world adventure. The sights and experiences are as varied as the countries, from city highlights tours and wine-country visits to boat rides and trips into the wilderness.
Best excursion: The wild Tasman Peninsula with its 1,000ft sea cliffs, caves and rock arches, from Hobart.
THE PORTS
Tauranga
On New Zealand's North Island, there are good beaches near this port but many visitors will take the hour's drive to Rotorua to witness active volcanic phenomena such as geysers and bubbling mud pots. The Hobbiton film set is another possibility.
Hobart
Tasmania's capital is close to much natural beauty – a lookout mountain, a national park, a wildlife reserve and the outstanding Royal Botanical Gardens. In town there are galleries and great restaurants plus it's worth tasting the Tasmanian wine.
Melbourne
Always laid-back and friendly, the Victorian state capital invites you explore its famed laneways and arcades for quirky shops and cafés, head out into the Yarra Valley to try favoured wines or take a ride on the Puffing Billy steam train.
Doubtful and Dusky
Sounds Not a port as such, so no one gets off the ship, but you won't care when floating among truly spectacular scenery in New Zealand's Fiordland. One or both of these fjords makes a regular bonus addition to a sailing into the renowned Milford Sound.
10 GREEK ISLANDS
Timeless, often green, replete with picturesque villages and set in an azure sea, the Greek Islands never lose their appeal. Even some of the smaller isles can accommodate large ships but there's always a chance to find solitude in a secret cove, along a coastal path or on a shady taverna terrace.
Best excursion: The cute old town of Lindos, with its acropolis high above, makes a great day trip from Rhodes.
THE PORTS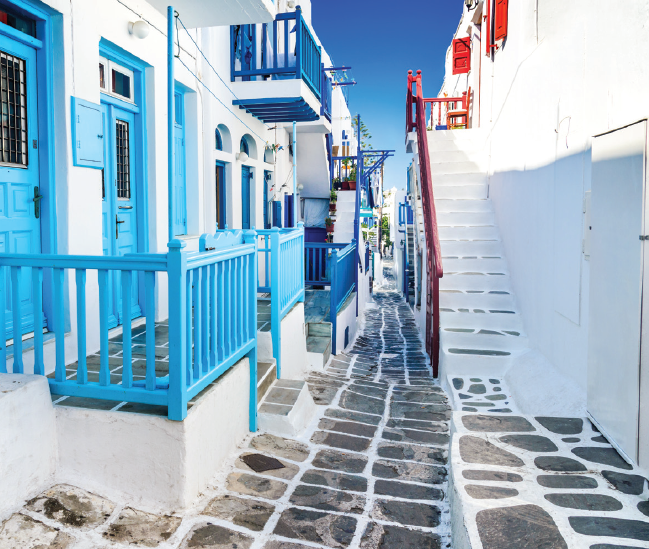 Mykonos
Today, Mykonos is a chic party isle with glamorous bars and clubs but it retains much old-fashioned charm. The Little Venice waterfront and the whitewashed windmills will have you reaching for your camera, while the beaches are divine.
Rhodes
Behind the sturdy walls of Rhodes Town is an impressive collection of meandering cobbled lanes, fountain squares and old buildings, the pick of which is the Palace of the Grand Masters. Shoppers will love the jewellery and souvenirs.
Corfu
Forget the package holiday image – Corfu is one of the lushest Greek islands with surprisingly rugged scenery. Corfu Town is a medieval gem boasting two castles, pretty churches, a grand French-style arcade and a park-like main square, Spianada, the largest in Greece.
Souda Bay (Crete)
If you can resist the beaches, make the short hop to Chania, a town with a lovely harbour lined by Venetian-style buildings, several of which are inviting restaurants (try the Cretian meat pie). Don't miss the 16th-century lighthouse.
11 ALTERNATIVE CARIBBEAN
Barbados, St Lucia, Antigua, Grenada… all splendid Caribbean islands that form the spine of so many tropical cruises. Yet there are so many more isles that offer less sophistication but all the attributes of perfect beaches, rum cocktails and water sports as well as authentic characters of their own.
Best excursion: Exploring Havana in a classic 1950s "Yank tank" will provide endless photo opportunities.
THE PORTS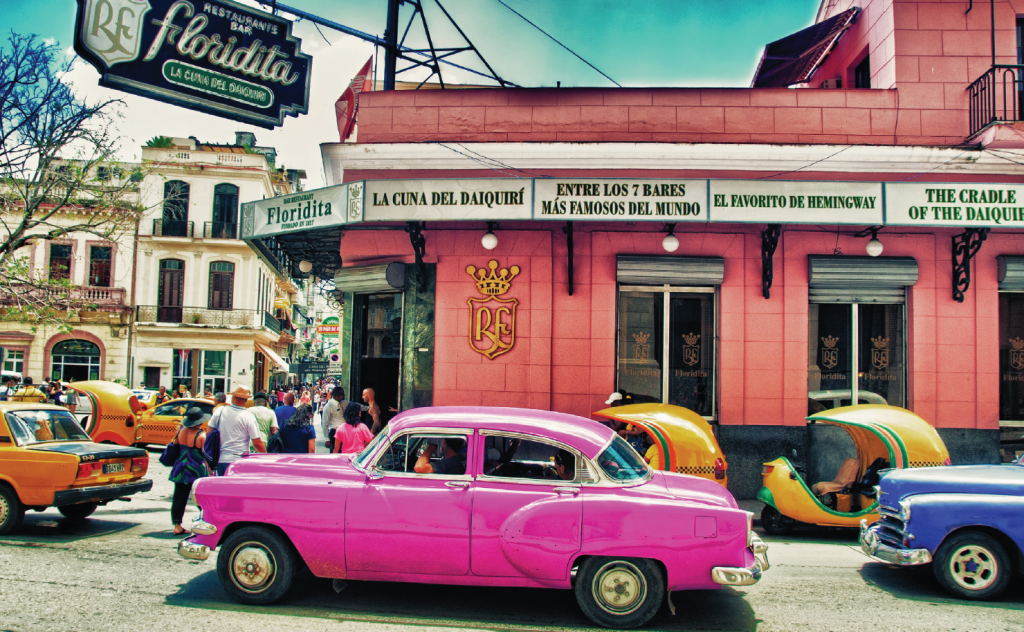 Cuba
Havana, Cuba's effervescent capital, is like nowhere else on earth. Old American cars glide past fading colonial buildings – though UNESCO protects some of the best. The streets are infused with salsa music and aromatic cigar smoke.
Aruba
With its Dutch heritage, Aruba has a different flavour to more familiar isles, though visitors appreciate the glorious beaches along with the usual jeep and catamaran trips. The little capital, Oranjestad, has colourful buildings and a fun tram.
Tobago
An eco-paradise, Tobago has the oldest protected rainforest in the western hemisphere, with a high concentration of colourful birds. If you prefer the beach, the protected Pigeon Point is perfect for white sands and water sports.
St Vincent
South of St Lucia, St Vincent is less developed than many isles in this chain, dominated by a huge, green-cloaked volcano. Many visitors make a beeline for the dock and a boat trip round the neighbouring Grenadines – a true slice of the unspoilt Caribbean.
12 SOUTH-EAST ASIA
This vast area is only just beginning to take its place on the cruising map. Countries such as Thailand and Vietnam will always be popular but Indonesia and Taiwan also offer much in the way of culture, with incredible old temples vying for space with modern architecture.
Best excursion: Phang Nga Bay, reachable from Phuket, is a dreamworld of limestone pillars rising from the ocean.
THE PORTS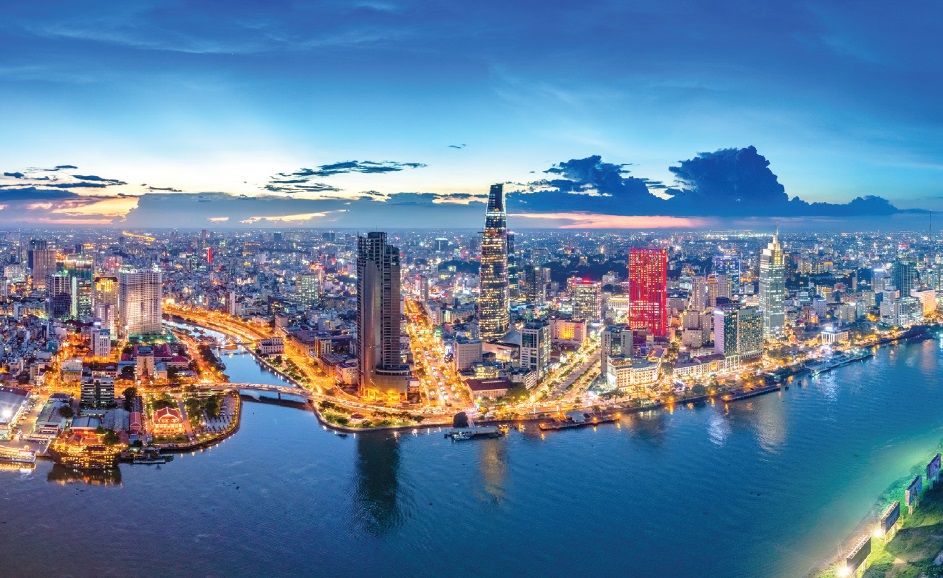 Ho Chi Minh City
Big ships need to dock at Phu My, 90 minutes away; smaller ones can sail closer to the centre of Vietnam's most dynamic city, where the Reunification Palace, remarkable Cu Chi Tunnels and traditional water puppet shows all await.
Phuket
Thailand's largest island is a lively holiday resort enriched by the wonderfully intricate Wat Chalong Buddhist temple, giant hilltop Buddha and Portuguese colonial heritage. There are plenty of trips into the nearby jungle, too.
Semarang
This hyperactive Indonesian city is the start point for trips to Borobudur, a magnificent temple complex that dates back to the 8th century. It's the largest Buddhist monument on the planet, surrounded by epic volcanic landscapes.
Keelung
Although Keelung has its own cultural sites, the port is not far from Taiwan's capital Taipei. The 1,600ft Taipei 101 tower soars over the city, which has buzzing markets and the multi-faceted Chiang Kai-shek Memorial Hall.