Search for your ideal Cruise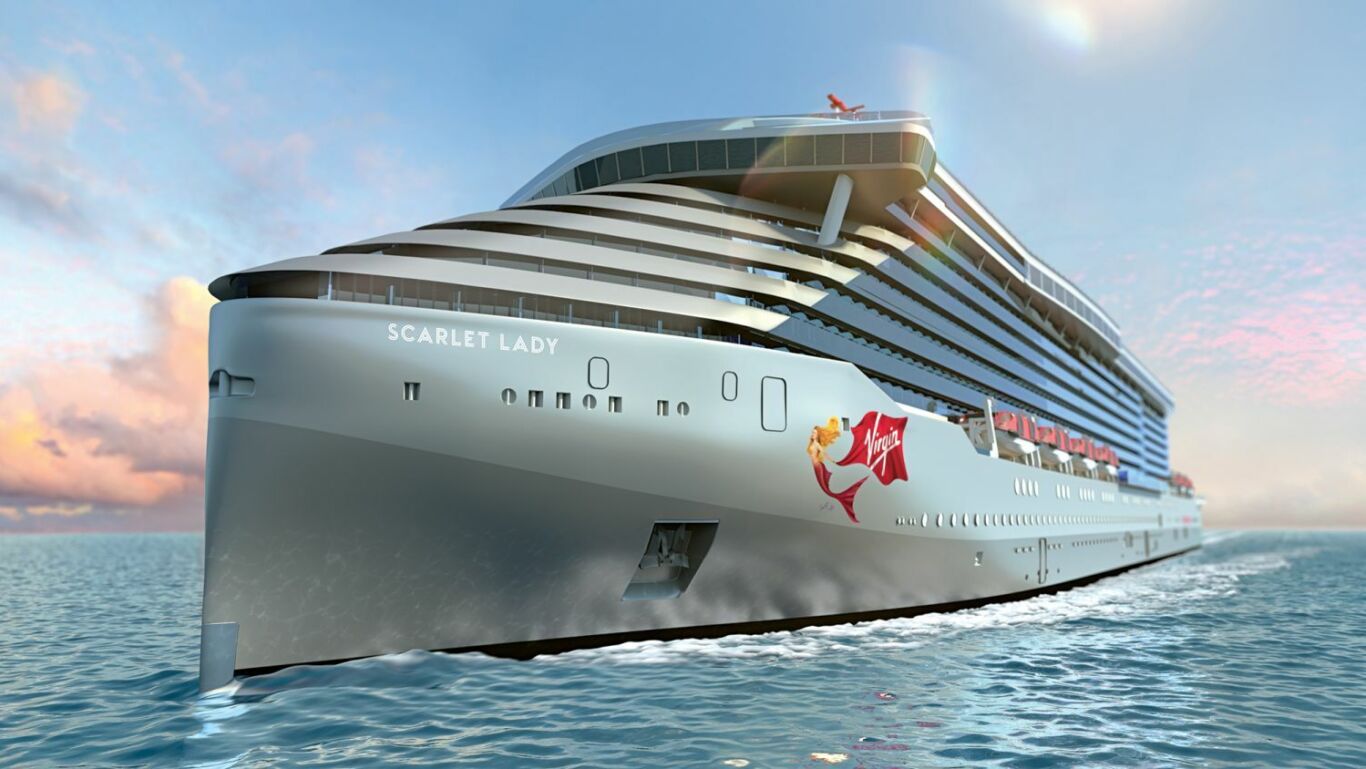 The Scarlet Lady Is Nearly Here: Virgin Voyages first ship named
We're counting down the days until Virgin Voyages' debut ship makes its first appearance and, finally, we've learned what she will be called: Scarlet Lady
We're counting down the days until Virgin Voyages' debut ship makes its first appearance and, finally, we've learned she will be called Scarlet Lady
After months of anticipation, Virgin Voyages, the newest cruise line to enter the market, has announced that the name of its upcoming first ship will be Scarlet Lady.
The adults-only ship, due to launch in 2020, is currently under construction in Genoa, Italy where Richard Branson, founder of Virgin Group, was on hand to make the announcement.
Branson also announced that Scarlet Lady will be single-use plastic free as it strives to be one of the environmentally cleanest fleets at sea.
This initiative includes banning plastic items on board including straws, bottled water, other beverage bottles, condiment packets, shopping bags, food packaging, stirrers, and take-away coffee and tea cups. Instead, the company will emphasize the use of recyclable and reusable materials across the ship.
"Nothing makes me prouder than seeing companies like Virgin Voyages striving to make a positive impact on the world we live in," said Branson. "Business is a force for good and can and must be the catalyst for global change."
There was also opportunity to talk about the Scarlet Squad – an initiative to try and get more female talent working on their ships – and that all passengers will be called 'sailors' which, let's be honest, is just begging for Carry On innuendo.