Search for your ideal Cruise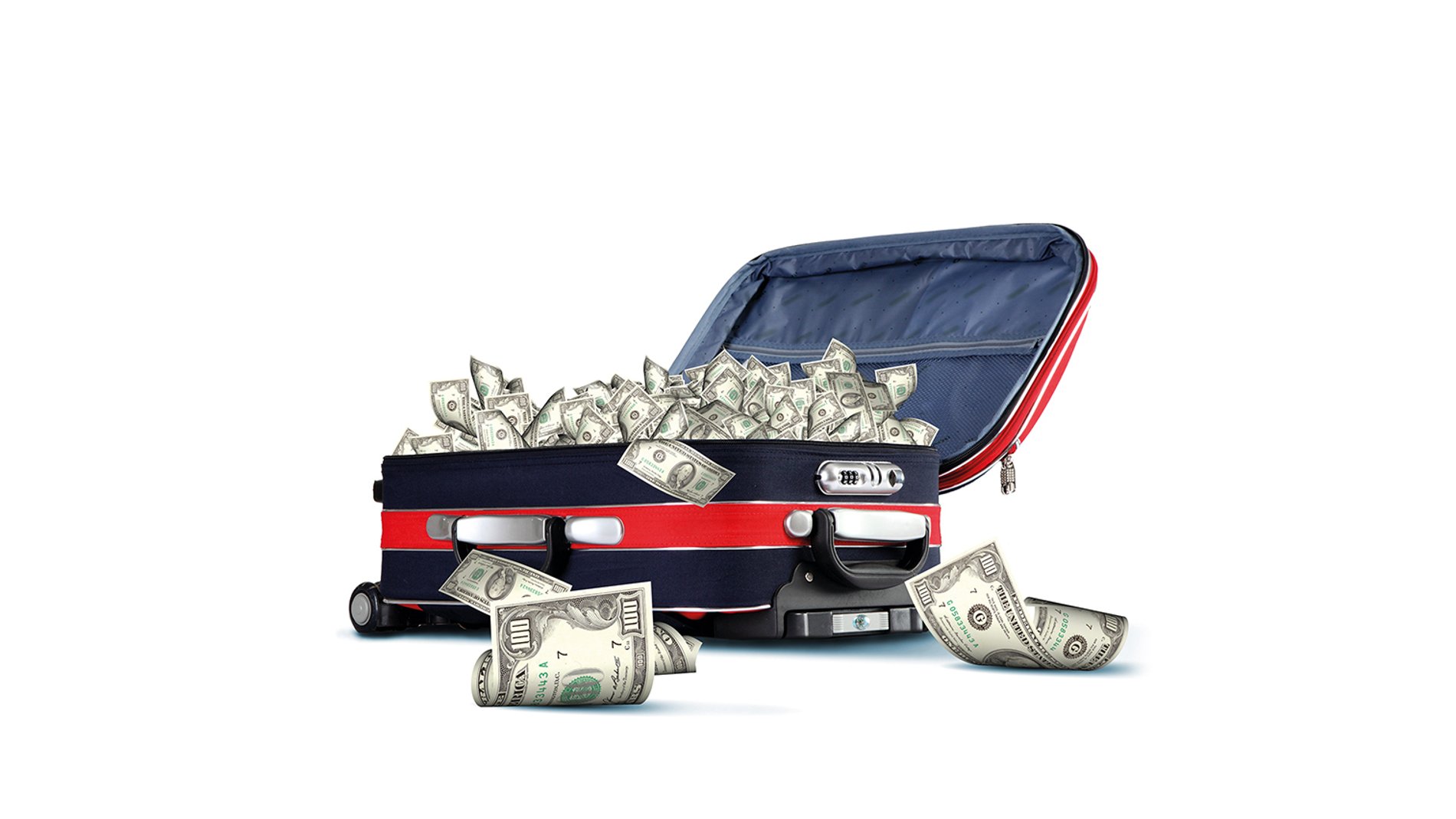 The Travel Report: Is all-inclusive cruising the future?
As more cruise lines add automatic gratuities – often as much as £11 per person per day – to the bill, is all-inclusive the future for cruising?
As more cruise lines add automatic gratuities – often as much as £11 per person per day – to the bill, is all-inclusive the future for cruising?
Nothing divides cruisers like the problem of tipping.
For every person who happily pays automatic gratuities, and maybe adds a little more on top, there's someone who angrily strikes them off the bill and insists on personally rewarding individual good service.
Almost as contentious is the question of drinks packages – allowing unlimited alcohol consumption for a set fee – and whether these are value for money, or actually something to be discouraged.
For years, the ultra-luxury brands have sidestepped both controversies by simply making their prices all-inclusive: no tips, no bar bills, no fuss.
But lately there are signs that the mainstream market is following suit, with both Norwegian Cruise Line and Marella (the former Thomson) offering all-in fares.
Of course, this has simply ignited a new set of disputes. Does all-inclusive encourage drinking to excess and low standards of service? And do teetotallers end up subsidising heavy drinkers?
These debates are nothing new. In a 1934 guidebook called Cruising In And Around The Mediterranean, Charles W Stokes writes: 'Tipping really is all the vile things that people have called it; yet while we continue to employ our fellow human beings for supplying personal service to our bodily wants it is extremely difficult to conceive a tipless world.'
Stokes suggests around 30 shillings (£1.50, or about £8 in today's money) as 'a sufficient sum' to cover a 12 or 13-day cruise.
Which was rather generous at a time when the average annual wage was around £200.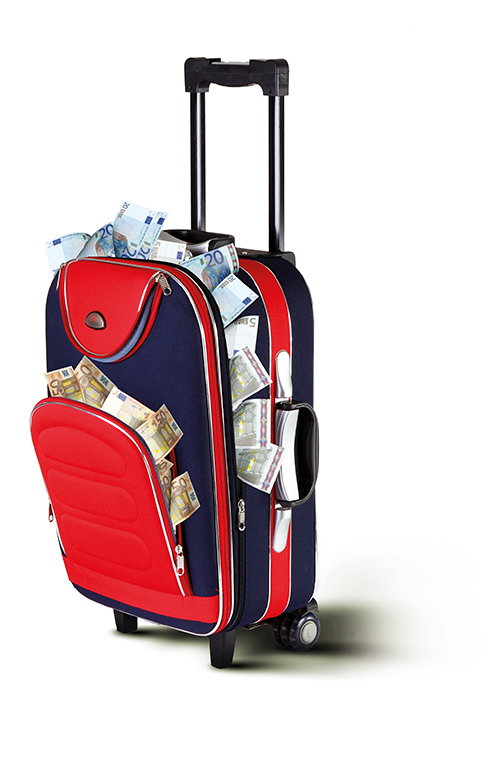 But we've come a long way from the time when a tip was a silver coin slipped discreetly into a white-gloved hand. Automatic gratuities began creeping in during the 1990s and are now added – often daily – to customers' accounts.
Typical sums range from £7 per person per day on P&O Cruises (though they are removing this fee altogether from May 2019) to $14.50 – around £11 – for Royal Caribbean.
And because children as young as two are counted by some schemes, that can leave a family of four facing a bill of £300 for each week they spend at sea.
While this is accepted as the norm in America, where tipping is part of the culture and waiters commonly pocket 20 per cent, we Brits are more resistant to the idea.
Some of us pay grudgingly, not realising that the charge is still discretionary and can be removed by a visit to customer services.
Others make that call, choosing instead to reward individual staff with cash (thereby, say critics, ignoring the unseen crew whose equally vital work is rewarded by automatic schemes).
It is not a happy picture, which is why last year Norwegian Cruise Line introduced 'premium all-inclusive' – covering all gratuities – in some European countries, while leaving the system untouched in the US.
Nick Wilkinson, vice president and managing director for the UK and Ireland, argues that all-in fares 'remove barriers', encouraging newcomers to give cruising a try.
'Premium all-inclusive has received a fantastic response from our customers and travel partners alike,' he says.
'It makes the package simple – our customers know what they are getting as soon as they step on board, with no hidden extras.' The thinking is similar at Marella, where fares on Discovery 1, Discovery 2 and Explorer already include all drinks and gratuities, with the rest of the fleet to follow next year.
Marella MD, Chris Hackney, says: 'We're very excited about the move. Following a steady increase of all-inclusive upgrades across the fleet over the past three years it felt like the natural progression to offer our customers this as standard.'
So does that mean average fares will rise to cover the switch to all-inclusive?
'We always try to ensure that our cruises are affordable and great value for money,' says a Marella spokesperson. 'Prices do fluctuate according to supply and demand but we also offer great discounts and promotions throughout the year.'
Saga, too, is testing the water by making all 2019 Saga Sapphire sailings all-inclusive, covering selected wines with lunch and dinner, plus house-branded spirits and cocktails, draught beer, all mixers and soft drinks the rest of the time.
There is also a 'no-tipping' policy, meaning you can tip if you want to but gratuities are not expected.
However, not all cruise lines agree that all-in is the way forward. Ben Bouldin, Royal Caribbean's associate vice president and managing director UK and Ireland, says: 'Gratuities are a core part of our model.
'We're a US organisation, where tips are absolutely accepted and understood, so it's unlikely to change, but we need to do more work in the UK helping guests understand why they're important.
'One of the main reasons that Royal Caribbean is ranked among the best in the cruise industry is because of the hard work and dedication of our thousands of onboard crew members.
'They go above and beyond to ensure that our guests have an extraordinary and personalised holiday. Not all of these people are visible, so when guests pay their gratuities it ensures that everyone in our crew is recognised and rewarded.
'We have previously run promotions on an all-inclusive basis that have proven successful, but to make it work all year round, your pricing has to go up – and we want to ensure we are always offering the best value and flexible pricing to our guests.'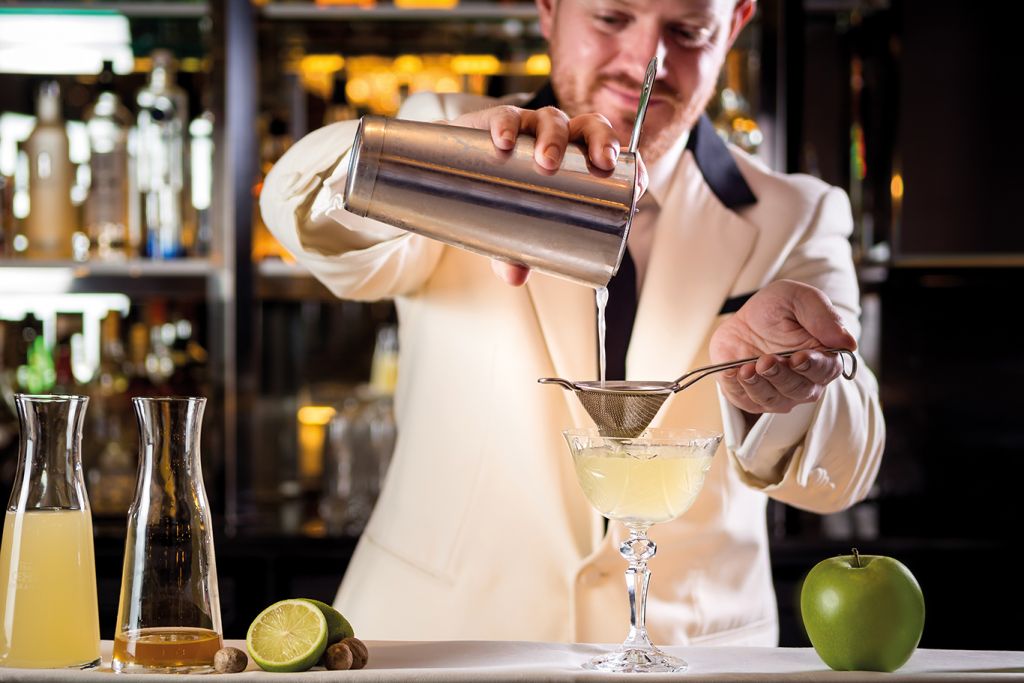 Bouldin has a personal view on this as well. 'I like to have choices,' he says. 'When I go on holiday I don't drink very much at all. We have three children so an all-inclusive in terms of alcoholic drinks would be irrelevant to us.
'Yes, I might have a glass of wine at dinner but I'll just buy the glass – so I do have some appreciation of the fact that not everybody wants a drinks package.'
What does the trade think? Simone Clark, senior vice president of global supply for travel agents Iglu and Planet Cruise, believes that all-inclusive is particularly attractive to first-time cruisers.
'People like to know what they are spending and pay up front,' she says.
'Including tips is good because there are sometimes issues with different cultures tipping at different levels or not at all.'
Among the cruising public, the spread of all-inclusive pricing has brought a mixed response. Writing on Facebook, Richard Chalu from London says: 'In the hands of a responsible drinker, an all-inclusive cruise is an absolute joy.
'No more worrying about the bar bill or whether the cocktail you've ordered for the first time will be nice or nasty. Personally, I love all-inclusive and would choose it every cruise.'
Rob England from Portsmouth, agrees. 'Even if you drink a modest amount of alcohol, the bar bill can escalate dramatically, especially when the "service charge" of 17.5 per cent, "added for your convenience", is taken into consideration.
'As for gratuities, they should be included anyway – the crew deserve to have their fair share guaranteed. And it's great to finish a 14-day cruise with little or nothing outstanding on your onboard account.'
However, non-drinker Lorraine James is bitterly opposed. 'I've seen people drinking cocktails for breakfast just because alcohol is included in the price,' she says.
'It can't be healthy to binge-drink all day, just to get your "money's worth" from an all-inclusive package. These deals encourage everyone to drink to excess, and I won't go all-inclusive now because I don't want to see that.'