Search for your ideal Cruise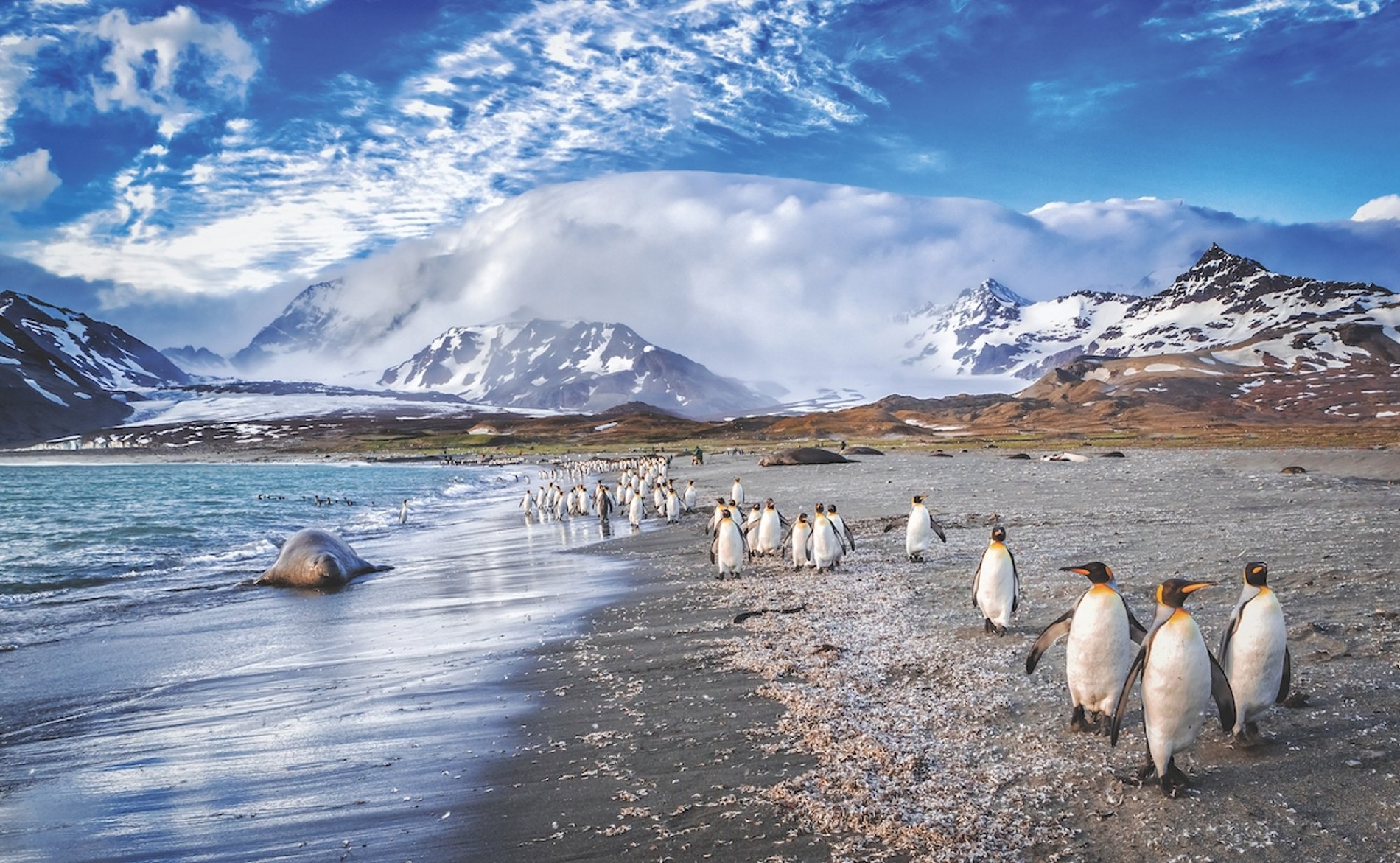 The Ultimate Guide to Remote Ocean Cruising in 2021
With faraway destinations and open spaces more desirable than ever, we go the extra mile to pick cruising hotspots for a post-pandemic world
The future of the travel industry is a hot topic, with post-Covid predictions coming thick and fast. Change is clearly on the horizon – whether it be enhanced safety, new hygiene protocols, the wider introduction of touchless technology or simply a revolution in consumer expectations.
Something everyone agrees on is that post-Covid cruisers will want to get away from it all like never before – meaning that small-group, exclusive experiences in remote regions will be more in demand than ever. Yet this was a booming business well before Covid changed the game. Once a niche market, the expedition and adventure sectors were expanding fast, as intrepid holidaymakers sought off-grid thrills such as camping in the Gobi Desert or trekking across Alaska. According to industry body CLIA, cruises to far-flung spots such as Antarctica, the Arctic, the Galápagos Islands and Greenland grew by almost a third between 2017 and 2018 alone.
So while there's no denying that the pandemic has sent shockwaves throughout the industry, there could be good times ahead – especially for those operators who dare to venture to distant shores and remote islands, accessible only by sea.
With two of the best known ultra-luxury small-ship lines, Crystal Cruises and Seabourn, due to launch purpose-built expedition ships over the next few months, joining established players such as National Geographic and Hurtigruten – not to mention the likes of Silversea and Carnival Cruise Line – there's no lack of choice.
So if you dream of spotting polar bears or penguins, experiencing the jaw-dropping wildlife of the Galápagos or immersing yourself in Papua New Guinea's tribal village life, now is the time to book your journey of a lifetime. And to help you get inspired, over the page is our pick of the world's best ways to discover new horizons – and leave the crowds trailing in your wake.
Galápagos Islands
Ecuador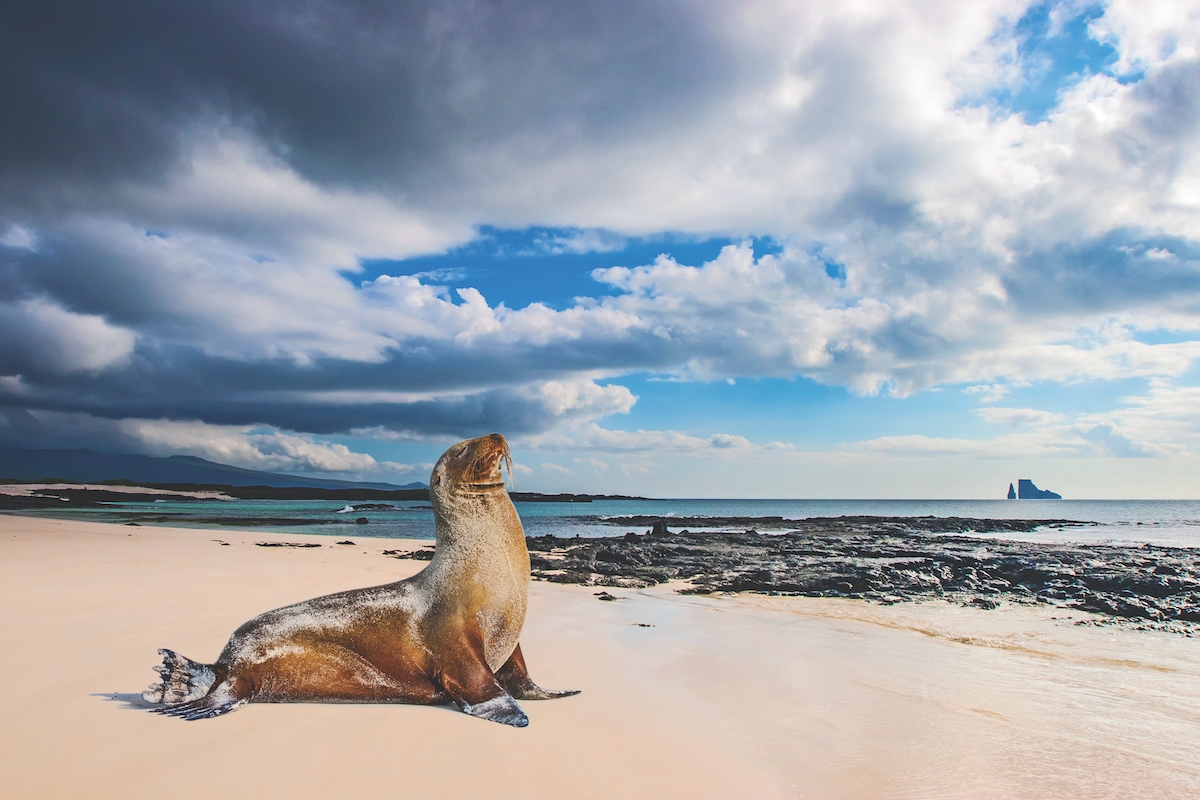 Mere dots in the lonely expanse of the Pacific, some 600 miles off the coast of Ecuador, this volcanic archipelago is home to an all-star cast of spectacular flora and fauna. Visitors can marvel at the islands' mascot – the captivating giant tortoise – as well as peculiar-looking iguanas, flightless cormorants and fascinating blue-footed boobies.
While there are daily flights from mainland Ecuador, travelling by ship allows you to appreciate the full diversity of this incredible place. Indeed, many sights are accessible only by boat – including Leon Dormido, a sheer rock formation resembling a sleeping lion; Champion Islet, famous for its snorkelling; and Bahía Borrero, a beautiful white coral beach where sea turtles have their nesting sites.
Santa Cruz is the tourism hub, and while you're here, make time to visit Black Turtle Cove, an inlet in the northern part of the island. Surrounded by mangroves and reachable only by dinghy, this is a safe haven for young marine life, including baby hammerhead sharks and a variety of rays.
A year-round destination, with strict regulations to protect the ecology and limit visitor numbers, the Galápagos Islands represent one of the world's truly great escapes.
Get on board
Silversea 7-night 'San Cristóbal to Baltra' cruise aboard Silver Origin, departing 10 April 2021, from £8,550, silversea.com
Subantarctic Islands
New Zealand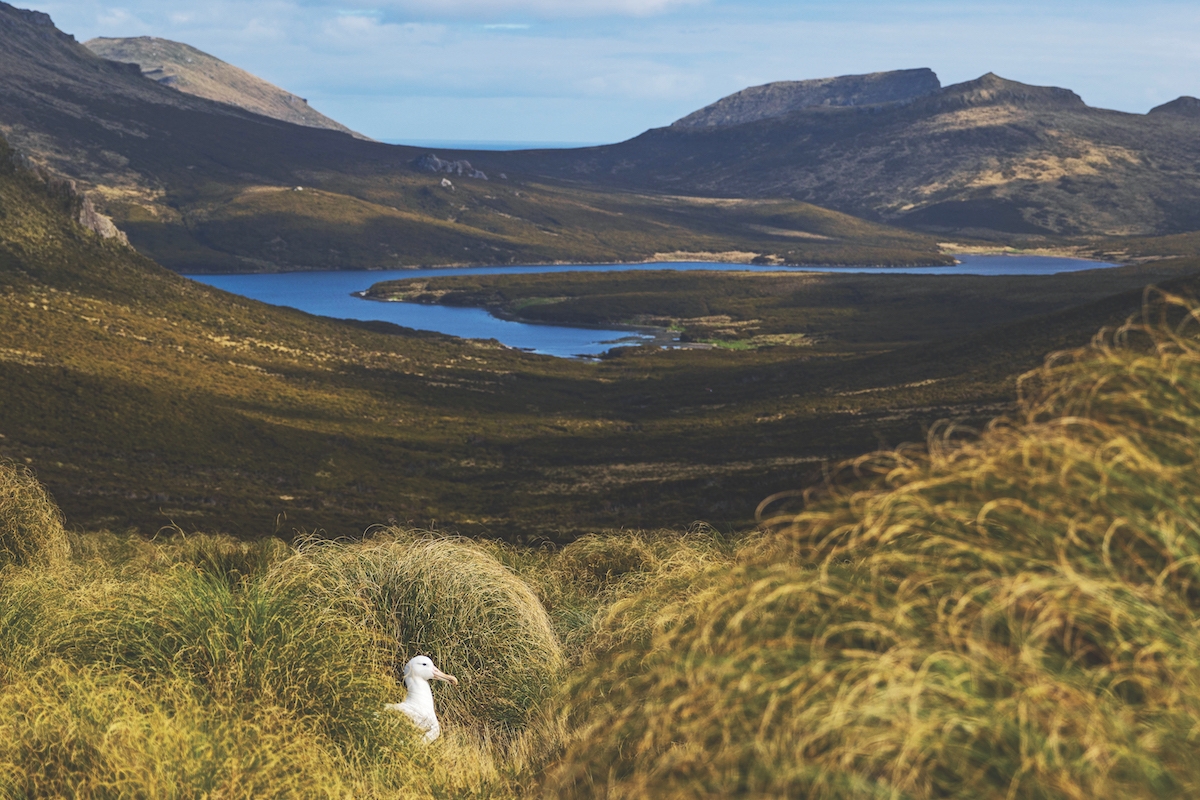 Is there anywhere on earth as remote as this? Scattered south of the Kiwi mainland in the faraway Southern Ocean, these five island groups – Antipodes, Auckland, Bounty, Campbell and Snares – have been described as the world's best-kept secret.
Uninhabited by humans but teeming with wildlife, they are a designated World Heritage Site with the highest protection level of any nature reserve in New Zealand. Beautiful and surprisingly lush, they provide an important breeding ground for many seabirds, including the Auckland shag and rare yellow-eyed penguin, as well as a home for colonies of sea lions and elephant seals, and astonishing displays of giant wildflowers.
Given their location, it's no surprise that these islands are accessible only by ship and at certain times of the year. In fact, the expedition season is limited to the austral summer – from November to March – when the days are long and temperatures hover around 20C, making the weather balmier than you might expect.
Get on board
Heritage Expeditions 10-night 'Beyond Fjordland: New Zealand's Wildest Islands' cruise aboard Spirit of Enderby, round trip from Invercargill (NZ South Island) via Campbell, Auckland and Snares Islands, departing 31 December 2021, from £4,505, heritage-expeditions.com
Society Islands & the Tuamotus
French Polynesia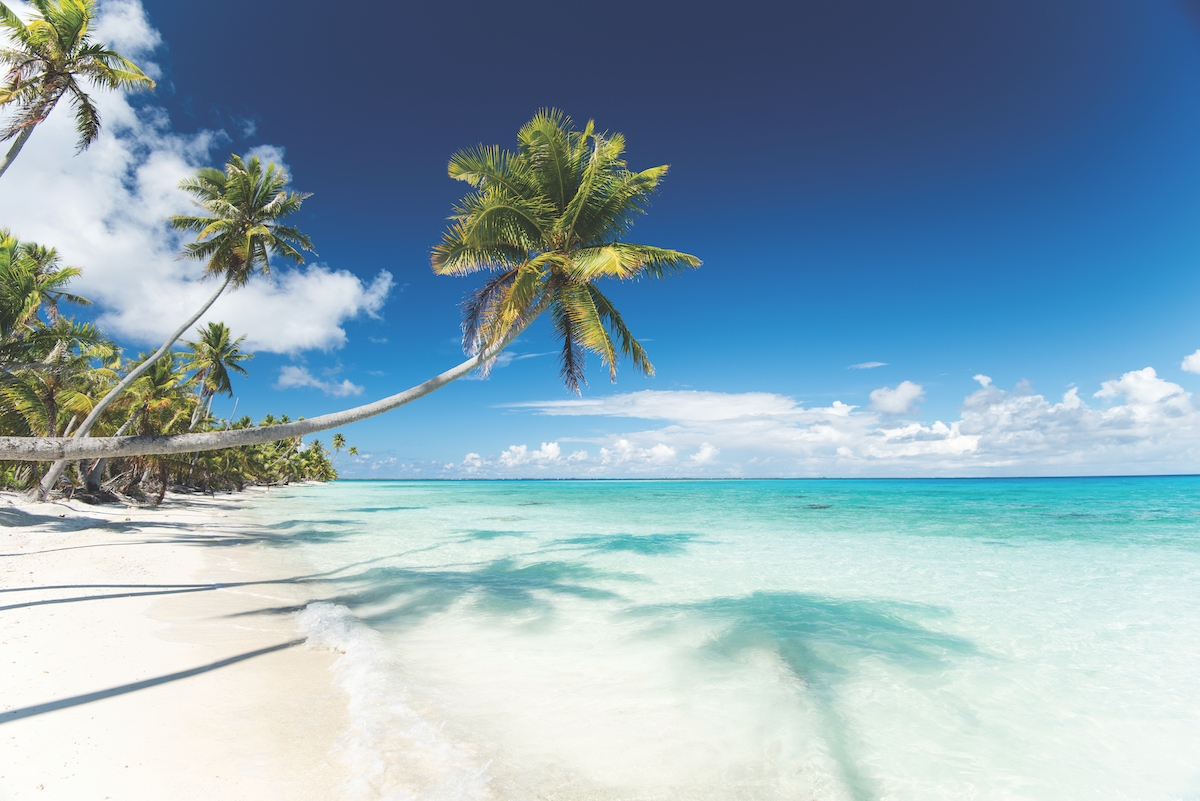 Its turquoise coasts dotted with dreamy five-star resorts, French Polynesia is the ultimate honeymoon destination – but there's much more to this collection of 118 islands and atolls than Tahiti and Bora Bora.
Embracing an area of ocean five times the size of France itself, these scattered specks of paradise can only be truly explored by cruise ship. That way, you can take in less-visited destinations such as Huahine in the Society Islands – nicknamed the Garden of Eden for its lush forests – and Rangiroa in the Tuamotus archipelago, known for its vineyards (there's the Gallic influence at work). And don't miss the clear blue waters of Fakarava, a coral atoll and Unesco Biosphere Reserve whose untouched environment is home to a vast array of sea life, including humpback whales. On land, the smaller islands' minimal tourist infrastructure makes for a blissful low-key escape.
Get on board
Paul Gauguin Cruises 11-night 'Tuamotus & Society Islands' cruise aboard Paul Gauguin, round trip from Tahiti via Huahine and Fakarava, departing 4 December 2021, from £5,257 including flights between LA and Tahiti, pgcruises.com
Svalbard
Norway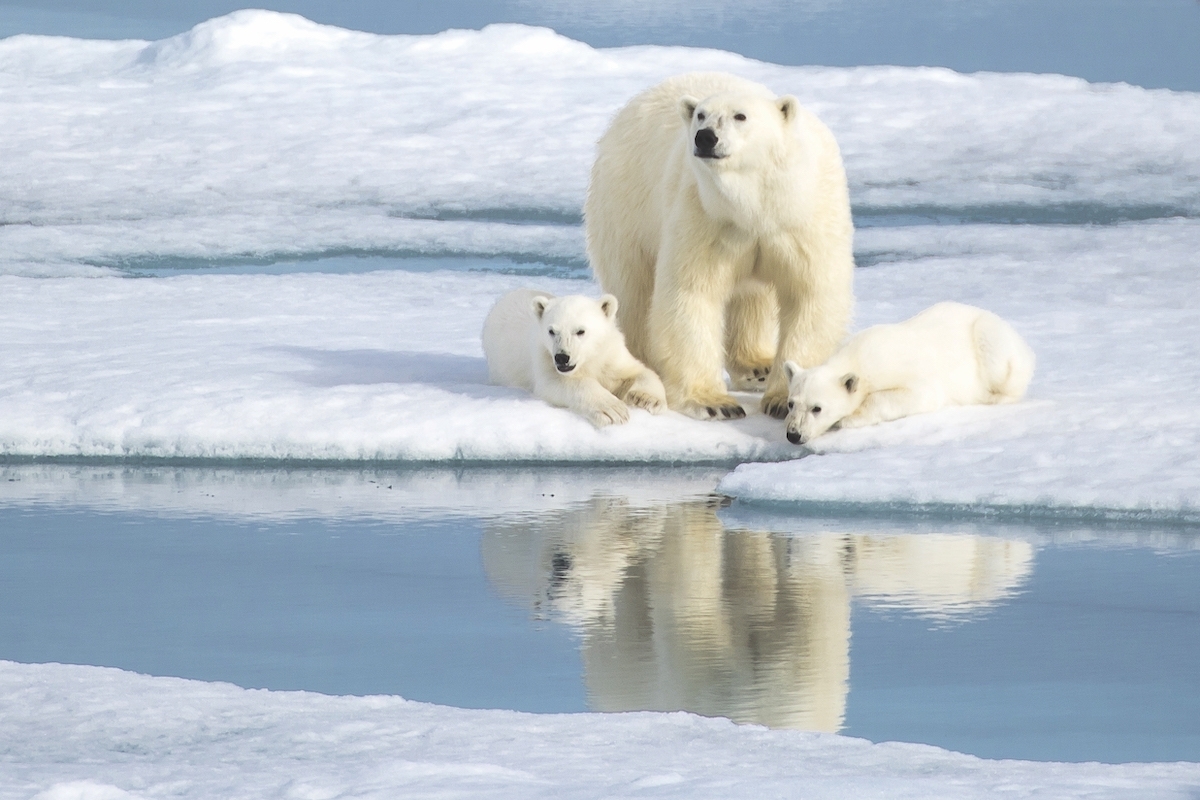 The world's northernmost inhabited territory, Svalbard is a Norwegian archipelago in the Arctic Ocean, halfway between Norway and the North Pole.
Characterised by its desolate landscape of snow-capped mountains, glaciers and frozen tundra, with unique wildlife including polar bears, reindeer and Arctic foxes, Svalbard is accessible by plane from Oslo – but a much better option is to explore its fjord-fractured coast by ship. The east has the highest population of polar bears, while the northwest is home to dramatic fjords and beaches, including Kongsfjorden, where soaring glaciers calve icebergs into the sea.
Despite its location, Svalbard is a year-round destination. Summer brings the midnight sun, as well as polar bear cubs and the opportunity to hike in its spectacular landscape, while winter is the best time for activities such as dog sledding – and for opportunities to view those elusive northern lights.
Get on board
Hurtigruten 11-night 'Circumnavigating Svalbard – The Ultimate Expedition' cruise aboard MS Fram, round trip from Oslo, departing 5 June 2021, from £7,260, hurtigruten.co.uk
Falklands, South Georgia & Antarctic Peninsula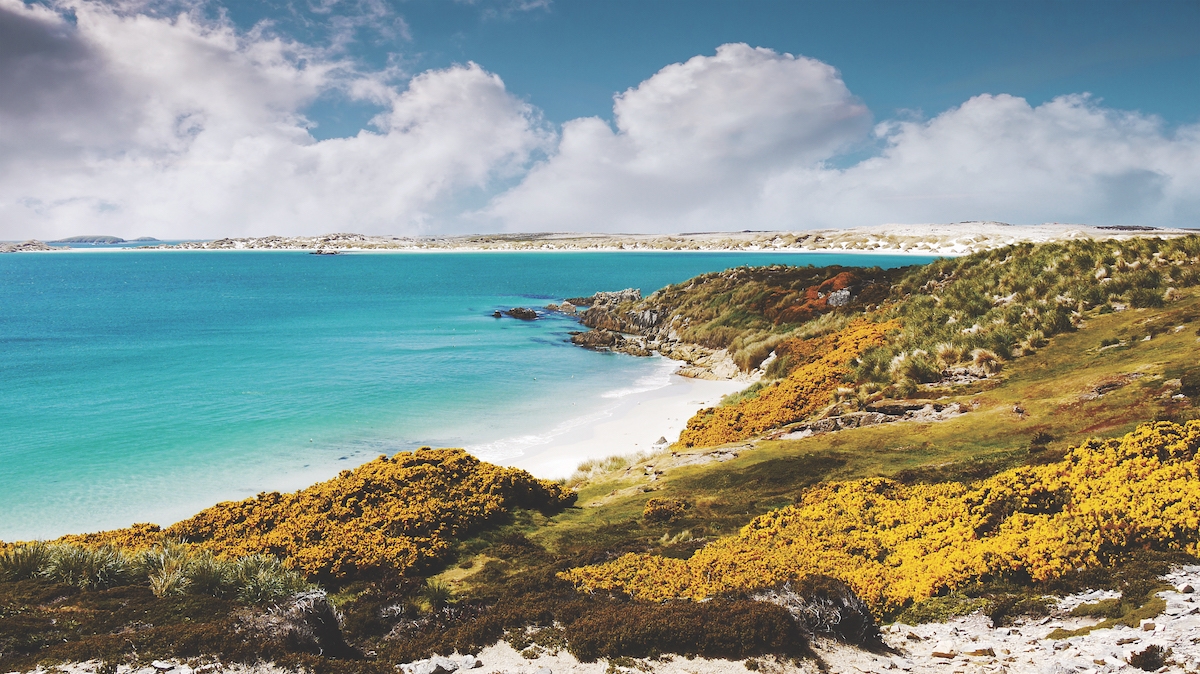 Situated deep within the southern Atlantic Ocean, South Georgia and the Falkland Islands are gateways to Antarctica, yet both are well worth visiting in their own right – especially for the wonderful sight of their king penguin colonies.
Uninhabited and snowy South Georgia, accessible only by sea, has a history as the centre for the Southern Ocean whaling industry in the early 1900s, while the Falklands – about 300 miles east of the South American mainland – remain best known for the territorial war between Argentina and the UK in 1982.
Comprising two main islands – East and West Falkland – and more than 700 smaller outcrops, the archipelago's windswept and rugged landscape is home to a surprising diversity of wildlife including seals, whales and one of the largest albatross colonies in the world. Enjoy a stop-off at Port Stanley, the islands' tiny but very British capital, before making the 750-mile southward journey to Antarctica.
Stretching from the world's southernmost continent towards the tip of South America, the Antarctic Peninsula offers a vast, icy, monochromatic landscape like nothing else on earth. And you'll join the tiny number to have seen it since the first explorers made landfall a mere 200 years ago. Still gloriously pristine, the White Continent truly is the journey of a lifetime.
Get on board
Silversea 18-night 'Ushuaia to Ushuaia' cruise aboard Silver Explorer, round trip via Port Stanley, South Georgia and Antarctic Peninsula, departing 10 November 2021, from £14,480, silversea.com
Wrangel Island
Russia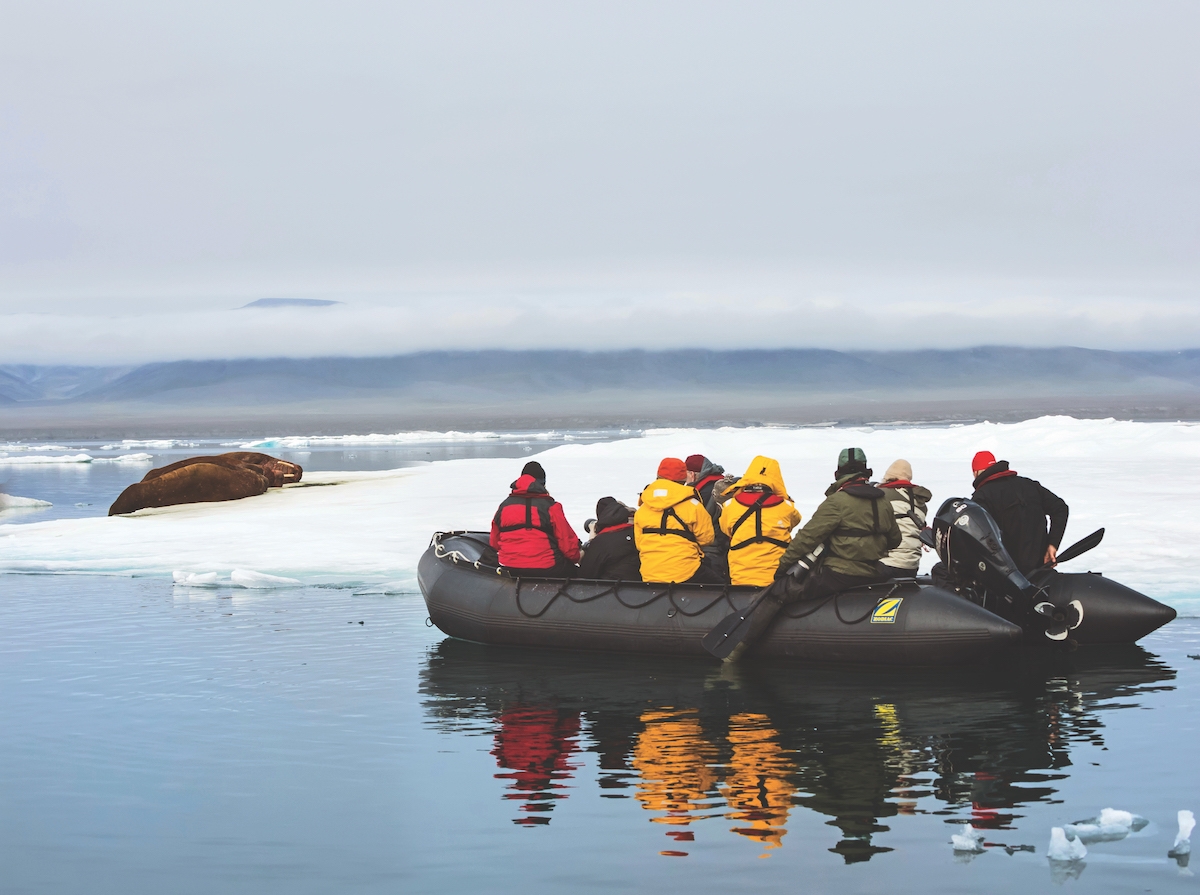 At the top of the world, about 90 miles off the coast of the Russian Far East in the icy waters of the Arctic Ocean, Wrangel Island is a protected nature sanctuary and Unesco World Heritage Site.
The last place on earth where woolly mammoths are known to have roamed, some 4,000 years ago, Wrangel Island is known today as the 'polar bear nursery', thanks to its high concentration of dens. Uninhabited and accessible only by expedition cruise from the Russian port of Anadyr on the Chukotka coast, the island's exceptional biodiversity also includes the world's largest population of Pacific walruses, as well as reindeer, musk ox, Arctic foxes and more than a hundred migratory bird species.
While you don't even have to step ashore to enjoy much of the animal life, don't miss the chance to see it up close, either by Zodiac or on foot.
Get on board
National Geographic 12-night 'Exploring Russia's Far East and Wrangel Island' cruise aboard National Geographic Orion, round trip from Anchorage (Alaska), departing 3 August 2021, POA, nationalgeographic.com
Papua New Guinea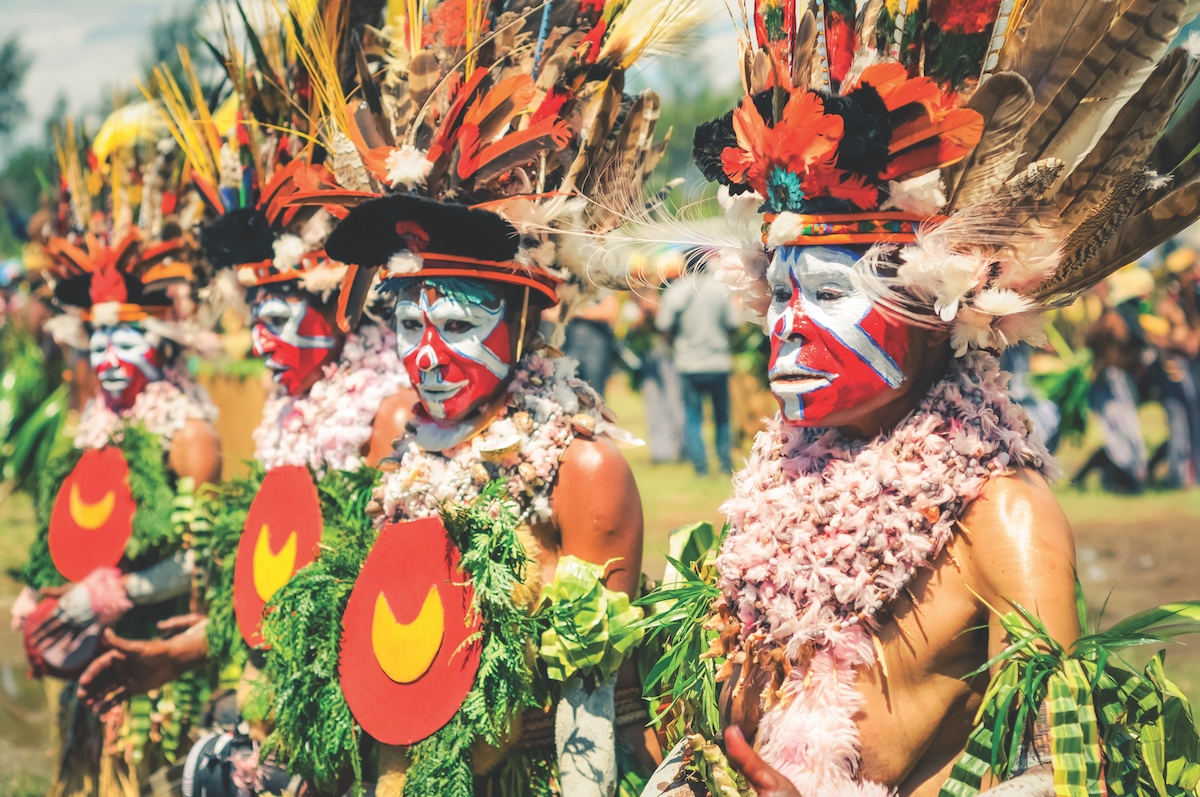 A land of more than 800 languages, PNG can claim to be one of the most culturally diverse countries in the world. It also remains largely untouched by mass tourism – yet with its fascinating tribal cultures, pristine beaches, smouldering volcanoes and swathes of rainforest, it makes a truly captivating destination.
With some 600 islands from which to choose, and only limited flights into Port Moresby, the national capital, a cruise ship offers the only sensible way to explore. A typical itinerary will include stops at Kiriwina, the largest island in the Trobriand archipelago; Alotau, the capital of Milne Bay Province; and Rabaul, a town that lies in the shadow of the still active Mount Tavurvur volcano.
Best of all, though, are the Conflict Islands. Despite their unpromising name, this scattering of 21 tiny islets with a combined population of barely 30 is wonderfully serene and totally unspoiled. Here you'll find green turtles, 400 categories of coral and more than 1,000 fish species – so it's no wonder that the archipelago is known as one of the best snorkelling and dive sites anywhere in the world.
Get on board
Carnival Cruise Line 10-night 'Papua New Guinea from Brisbane' cruise aboard Carnival Spirit, round trip via Kiriwina, Alotau, Rabaul and Conflict Islands, departing 21 November 2021, POA, carnival.com
Aleutian Islands
Alaska

Located in the northern Pacific Ocean, sweeping westwards from the tip of Alaska towards Russia's Kamchatka peninsula, the Aleutians are a 1,100-mile chain of dramatic, windswept, volcanic islands. Unalaska – the largest settlement, with a population of around 4,000 – is worth a meander for its Museum of the Aleutians, the World War II National Historic Area Visitor Centre and the landmark Russian Orthodox Cathedral, which sits majestically against a mountainous emerald green backdrop.
From your cruise ship you'll also be able to admire mile after mile of beautiful untamed wilderness, rumbling active volcanoes, the uninhabited islands of Kiska and Attu – both occupied by Japanese forces during WWII – and an array of fascinating wildlife, marine life and birds, including large colonies of auklets and cormorants.
Get on board
National Geographic 21-night 'Across the Bering Sea: From Katmai to Kamchatka' cruise aboard National Geographic Orion, round trip from Anchorage via the Aleutians, departing 13 July 2021, POA, nationalgeographic.com