Search for your ideal Cruise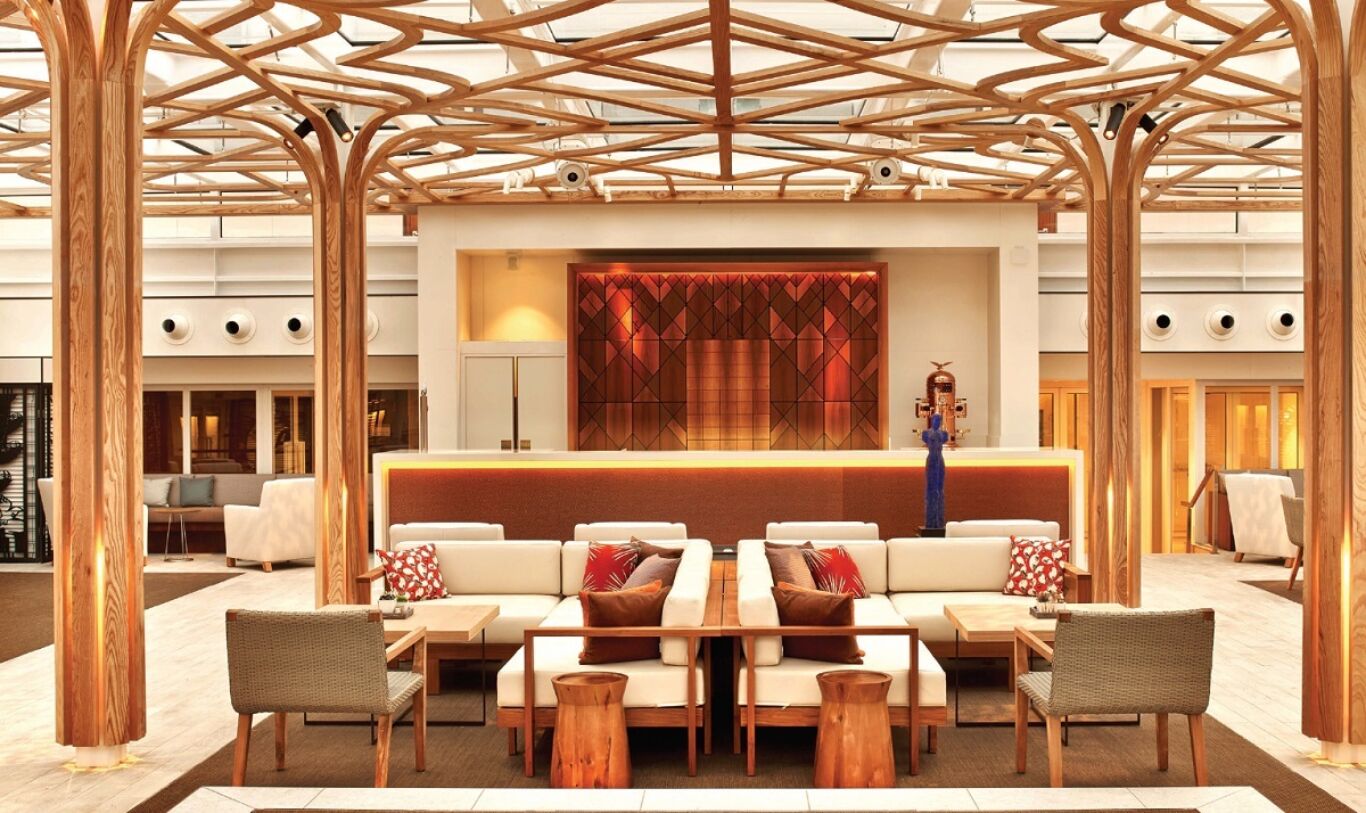 The Viking difference
Stylish, sophisticated and enlightening, a Viking cruise is unlike any other. Here's why… It's only natural to want more of what you love, and a cruise ship is one place where you're entitled to expect it. So when Viking ventured out to sea, following its triumphant success on the world's rivers, it started with a
Stylish, sophisticated and enlightening, a Viking cruise is unlike any other. Here's why…
It's only natural to want more of what you love, and a cruise ship is one place where you're entitled to expect it. So when Viking ventured out to sea, following its triumphant success on the world's rivers, it started with a list of every-thing that you – its customers – most desired aboard an ocean cruise ship.
You wanted a stylish, sophisticated ship that was large enough to offer every facility but not so huge that it dwarfed its destinations.
You wanted deeper immersion in those destinations, with extra time to explore. Fabulous dining was essential, as was exemplary service. And, perhaps most importantly, you wanted exceptional value, with no hefty bill for extras at the end of your voyage.
Viking's chairman Torstein Hagen made it his mission to deliver all those qualities – and for that he needed a brand new fl eet of ships, designed from scratch and built for the purpose.
With three vessels launched in the past two years, a fourth arriving next month and a fifth next year, Viking's fl eet of handsome, 930-guest ships are receiving wide acclaim.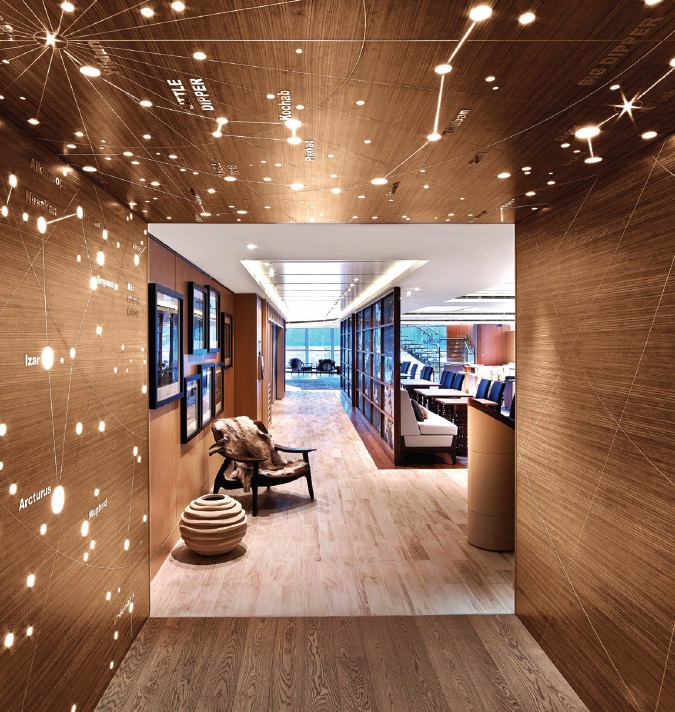 Each vessel is a testament to the elegance of Scandinavian design, with spacious interiors crafted with care from natural materials and bathed in daylight.
Yet despite the beauty of the ships, it is the itineraries that take centre stage. Viking wanted its guests to enjoy truly memorable journeys – and that meant offering a more involving experience.
A good starting point was allowing more time in each destination. Here the smaller size of the new ships comes into play, enabling them to dock closer to the action than larger rivals, as well as to visit smaller, lesser known destinations.
Thanks to its expanding fl eet, Viking's itineraries now circle the globe, but always with a focus on the local history, culture or nature, and often a combination of all three.
Overnight stays are another aspect of the Viking difference, allowing you to enjoy an after-dinner stroll or perhaps an evening concert. To further encourage exploration, Viking offers a complimentary excursion in almost every port, plus alternatives tailored to specific interests such as art, wine, music or cooking, while lectures in the Star Theatre focus on the most fascinating aspects of each destination.
Wherever your ship sails, its chefs bring the local cuisine on board, presenting the signature dishes of the region. But when it comes to food, Viking was determined to exceed all expectations, which is why you'll find daily sushi in the World Cafe and weekly lobster in the main restaurant, and authentic dining in the ships' already celebrated Italian and haute cuisine venues, without the usual sour taste of a high surcharge.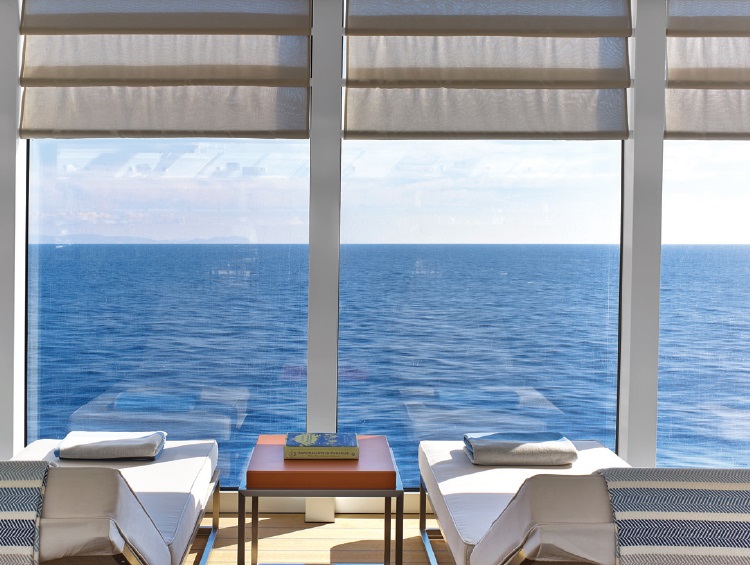 Which brings us to value. Few things annoy guests more than constantly having to sign for those pleasures that are so essential to the cruise experience. A decent cup of coffee, a beer with lunch, a couple of glasses of wine with dinner, a spa visit, logging on to check your emails – all these are free on a Viking cruise. Neither will you be hassled into paying for the few optional extras that do carry a charge.
Sometimes, though, less is more.
Viking knows that its customers don't care for gambling, so there is no casino. You don't want to sit by the pool listening to screaming toddlers, so the ships are adults-only. You prefer pianists to comedians; convivial lounges to theme bars; a challenging quiz to a raucous bingo night. And you certainly don't want the fuss of packing ballgowns and tuxedos, so there are no stuffy formal nights.
Finally, superb service is non-negotiable. Perhaps the most applauded aspect of a Viking cruise is the impeccable efficiency of the crew and the pleasure they clearly take in serving you, their guest.
So, if you like the sound of an absorbing, enchanting journey on an outstanding smaller ship, rather than a forgettable stay on a mega-liner, remember: others build bigger, Viking builds better.