Search for your ideal Cruise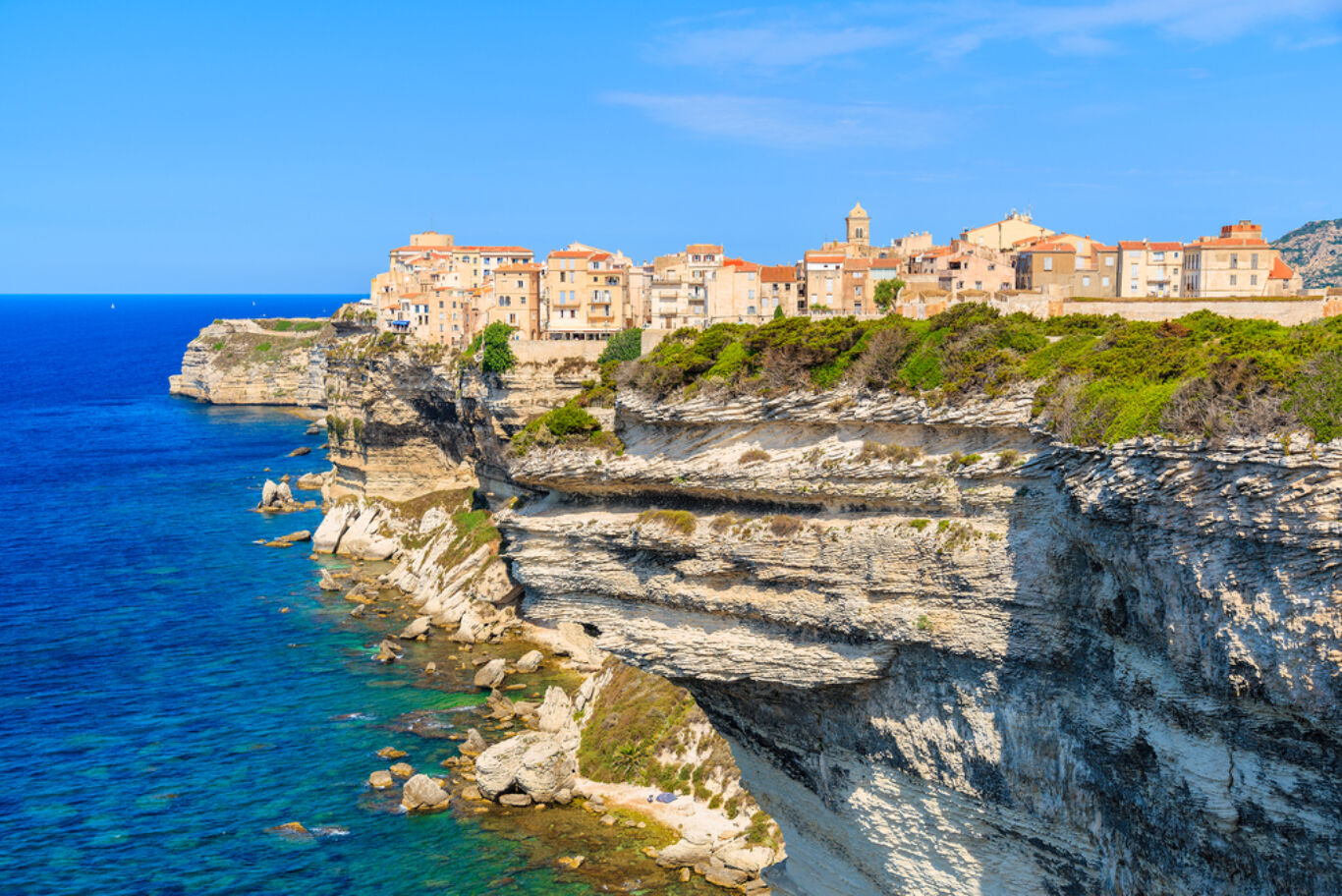 Top 10 islands to visit by cruise ship
Some of the finest destinations in the world are islands, and there's no better way to visit them than by cruise ship. We round up the Top 10. Sicily, Italy Sicily is blessed with everything Italy has to offer combined with island traditions and a long season of sunshine. Cruise passengers who sail into Messina
Some of the finest destinations in the world are islands, and there's no better way to visit them than by cruise ship. We round up the Top 10.
Sicily, Italy
Sicily is blessed with everything Italy has to offer combined with island traditions and a long season of sunshine. Cruise passengers who sail into Messina can tour Mount Etna, which at 11,000ft isEurope's largest and one of its most active volcanoes, or marvel at the ancient Greek theatre in Taormina which has Etna and the Ionian Sea as a dramatic backdrop. During 3Bc, almost 5,000 seats were built into the stone for Greeks to enjoy music and theatre while in 2AD the Romans ripped out the stage to make more room for gladiatorial battles and lion-fighting. Taormina has attracted the elite since the days of the Grand European tour and in the 20th century D.H. Lawrence, Truman capote and Cary Grant were regular guests; more recently Madonna has rented a property and fashion designer Giorgio Armani visits from his estate on a nearby island. Back in Messina, if there's time head to the Museo Regional to see Caravaggio's Adoration of the Shepherds (1609), his last painting while on the run in Sicily. He was wanted for murder in Rome but wealthy noblemen lined up to pay him handsomely for his work. Don't Miss the English Garden created by Lady Florence Trevelyan in 1884. At 27, she was 'invited' to leave England when Queen
Victoria realised she was falling in love with the future King Edward who was married to Alessandra of Denmark. Florence found herself in perpetual exile and after two years' travelling settled in Taormina. She fell in love again, with the town's mayor, and the couple bought 70 acres to create the garden which, although now reduced in size, is a public park.
Book it
Seven Seas Voyager 21 nights from £6,399, departing Dubai on May 2, 2016, www.rssc.com, 02380 682 280;
Royal Princess 7 nights from £999, departing Piraeus, Greece, on May 21, 2016, www.princess.com, 0843 374 4444
Crystal Symphony 11 nights from £2,568, departing Venice, Italy on September 14, 2016,www.crystalcruises.co.uk, 020 7399 7601
Corsica, France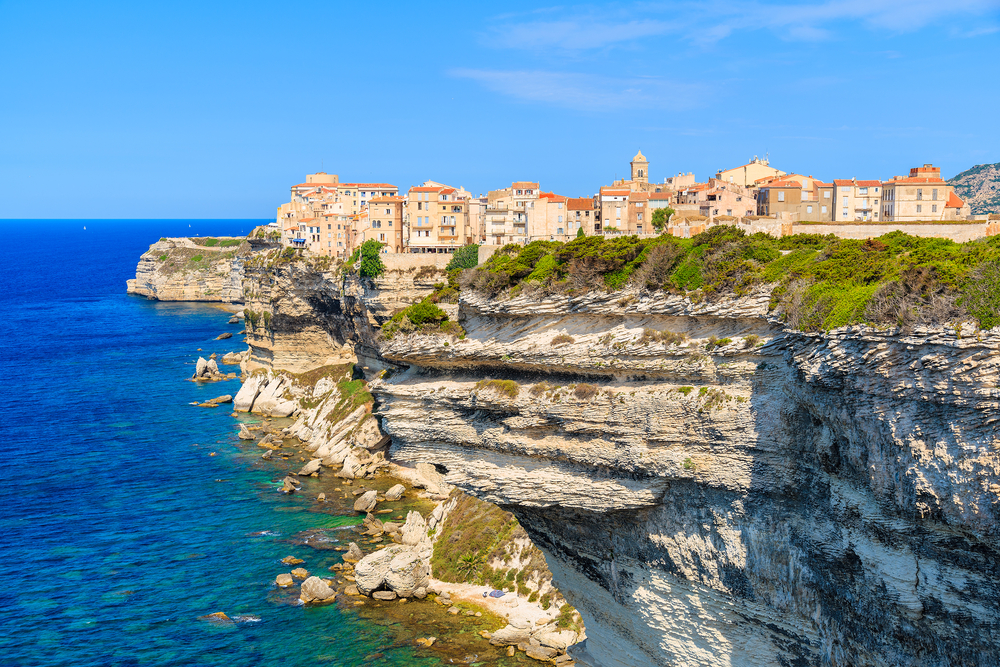 Take a motorboat from Bonifacio to the Îles Lavezzi on an exhilarating journey past geological wonders of limestone strata created over millions of years. On the one-hour journey enjoy a diversion into the magical sea cave Grotte du Sdragonatu where part of The Guns of Navarone movie was filmed. Look out for the pyramid of boulders that are a memorial to 700 soldiers who lost their lives when French frigate Sémillante was wrecked during a storm on the way to Crimea in the 1855. On the islands, join the Corsicans who laze and picnic on the beaches or take a stroll to get a close-up view of the granite rocks which are nature's answer to Henry Moore sculptures, smoothed by centuries of erosion. On the return boat ride cruise past Cavallo Island and the Pointe de Sperone where Caroline, Princess of Hanover, owns a villa and on the home stretch look up to see houses clinging on the cliff's edge at Bonifacio. Don't forget Îles Lavezzi are clothed with wild flowers and home to several rare species including the yellow-horned poppy and white sea daffodil.
Book it
Le Ponant 8 nights from €4090 (£2971), departing Nice on May 5, 2016, www.eu.ponant.com, 0800 980 4027;
NeoClassica 11 nights from £1,059, departing Savona, Italy, on May 30, 2016,www.costacruises.co.uk, 0800 389 0622;
Sojourn 7 nights from £3,279, departing Monte Carlo on July 7, 2016, www.seabourn.com, 0843 373 2000
Spitsbergen, Norway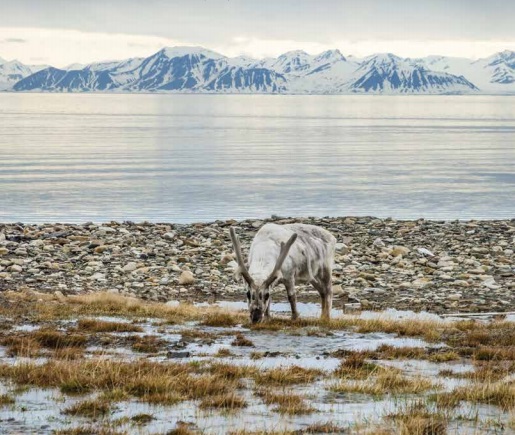 Venture deep into the Arctic Circle where the land glows beneath the midnight sun and keep a lookout for polar bears padding across the glaciers and whales breaching in the icy seas. Spitsbergen rests between the Barents Sea, the Norwegian Sea and the Arctic Ocean and is the largest island within Norway's Svalbard archipelago. Cruise ships sail into Ny-Ålesund, the starting base for explorer Roald Amundsen's polar expeditions in the mid-1920s. Here polar bear numbers equal the number of people in the world's most northerly inhabited settlement which is also an important international research station for 200 scientists. In Longyearbyen, the largest and oldest settlement on Spitsbergen, passengers can join a glacier hike or dog-sledding trips while the former mining towns of Pyramiden and Barentsburg are also new ports of call. Don't Miss Heavy oil ships can no longer sail into Magdalena Bay, so take a tour to this natural inlet where glaciers meet the sea and towering mountain ranges reflect into the crystal clear water to create one of the most beautiful places on earth. The only trace of human life in this pristine, glistening fjord comes in the form of centuries-old whalers' graves and the remains of whaling vats.
Saga Pearl II 15 nights from £2,757 departing Dover on June 4, 2016, www.travel.saga.co.uk, 0800 096 0079;
MSC Splendida 14 nights from £1,539, departing Hamburg on June 10, 2016, www.msccruises.co.uk, 020 3426 3010;
MS Fram 9 nights from £4,093, departing Longyearbyen on July 20, 2016, www.hurtigruten.com, 0203 393 4057;
MV Polaris (12 passengers only), 10 nights from US$10,950 (£7077.30) departing Longyearbyen on August 31, 2016, www.blueplanetexpeditions.co.uk, 0131 618 0713
Solovetsky Islands, Russia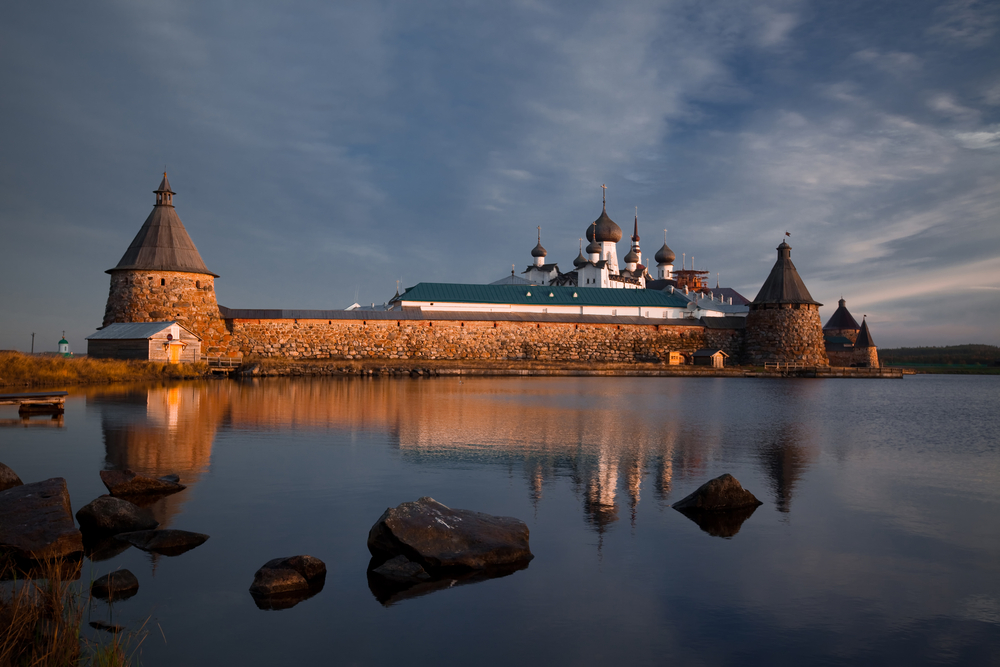 Stalin created his first prison labour camps on Russia's remote Solovetksy Islands in the 1930s and according to Aleksandr Solzhenistsyn, author of The Gulag Archipelago, he did so because 'a scream would never be heard from the mother of the gulag'.
Jump on a ship's tender to the main island Bolshoy and the morning mist will rise above the White Sea to reveal the onion domes of 15th century Solovetsky Monastery; the greatest citadel of Christianity in the north of Russia before being turned into a prison during The Great Terror when there was just one rule – praise Stalin or be purged. Now a UNESCO World Heritage site, a small brotherhood has returned to the monastery but an eeriness looms over this harsh landscape where slave labourers died building the Belomorsk Canal or were murdered in mass executions.
Don't forget Mosquito repellent
Book it
Minerva 18 nights from £3,555, departing Kirkenes, Norway on June 23, 2016, www.swanhellenic.com, 01858 897334;
Nautica 20 nights from £4,939, departing Copenhagen on June 25, 2016, www.oceaniacruises.com, 0345 505 1920;
Silver Explorer 9 nights from £4,650, departing Reykjavik on August 13, 2016, www.silversea.com, 0844 251 0837
Sao Antão, Cape Verde
After a long drive in blistering heat along dusty hillsides enter Paúl Valley – a lush, green Middle Earth and quite the most unexpected tropical paradise on Sao Antão, the second-largest of the Cape Verde Islands. Glossy breadfruit trees lean into the valley while water-loving pumpkin and yam soak up moisture to become plump and sweeter than anywhere else in the archipelago. Mangoes and maize fill every gap in the only Cape Verdean valley with a natural water source. A small community of farmers work the terraced land by hand and live in simple white-washed volcanic stone houses. A criss-cross pattern of banana and coconut leaves make the roofs pretty and practical; moisture runs off the thatch to keep the house dry and ensures the crops get every drop of water. Sao Antão is the greenest of the 10-island archipelago and one of only four which sees any rain. Paúl valley's produce is much-prized, particularly the 'silver' bananas and premium sugar cane, used only to make the nation's potent drink grogue. Don't miss the romantic music of Cesaria Evora who collected a Grammy for her melodic morna songs, the island's musical gift to the world.
Book it
Saga Pearl II 21 nights from £2,599, departing Southampton on January 7, 2016, www.sagacruises.com, 0800 096 0079;
Insignia Oceania 35 nights from £4,829, departing Cape Town on 30 November 30, 2015, www.oceaniacruises.com, 0345 505 1920;
Braemar 14 nights from £949 cruise only, with flights from £1,199 (from Gatwick and Manchester), departing Tenerife on November
Palma, Mallorca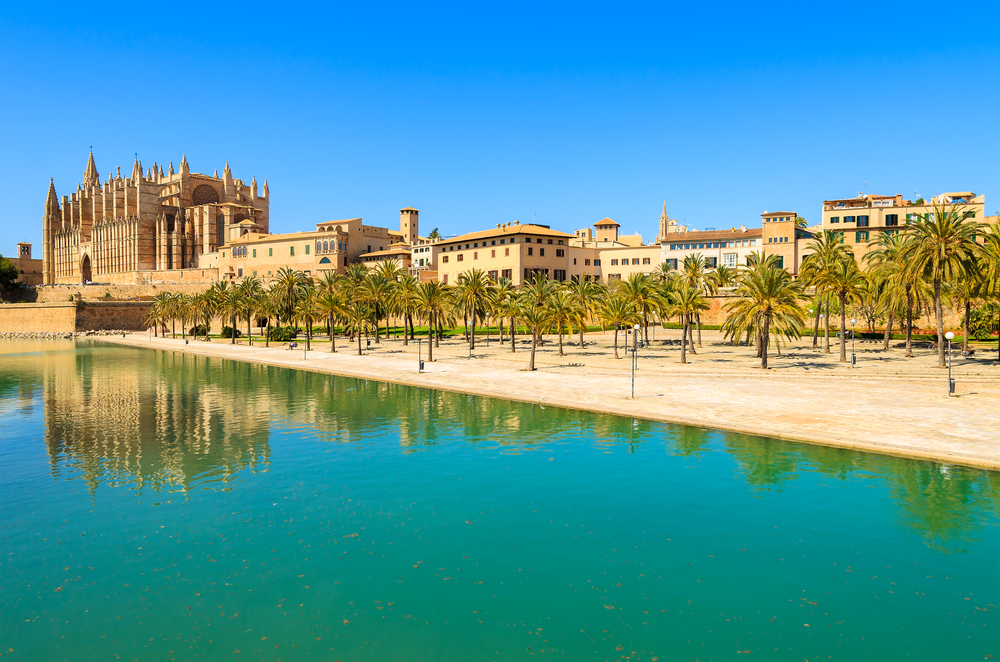 Waking up in the sunny port of Palma, the capital of Mallorca, is the classic Mediterranean treat. Superyachts bob in the harbour and a short walk along the sparkling waterfront brings visitors to the magnificent Royal Palace of La Almudaina and Le Seu cathedral, one of the most impressive examples of Gothic architecture in Spain. Take a look inside to see the altar designed by Gaudi and the 1,236-piece rose stained glass window which throws out a dramatic kaleidoscope of light and colour. Palma's glory days of wine production ended in the late 1800s when phylloxera disease killed off the vines and many islanders' livelihoods. If it's too hot, just head to one of the islands 50 beaches! Don't Miss A walk into the old town and Passeig d'es Born where there are plenty of cafes.
Book it
Norwegian Epic 10 nights from £723 from London Heathrow to Barcelona with regular sailings from November 2015 through to February 2016, www.ncl.co.uk
Iceland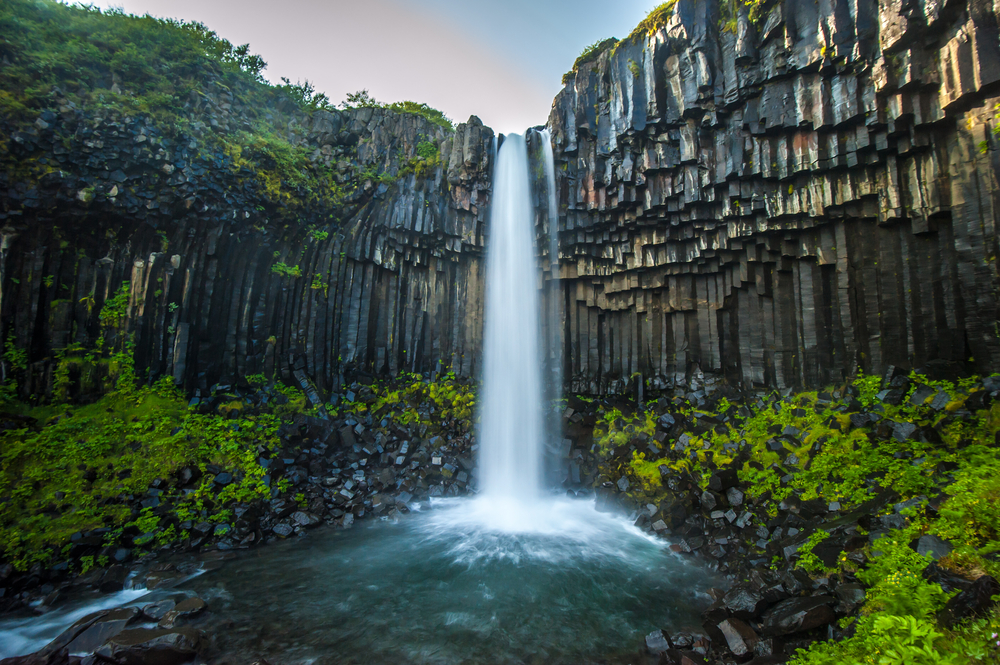 A record 103 cruise ships have visited Iceland this year and most offer an overnight stay in the arty capital of Rekyjavik or the attractive northerly town of Akureyri, which has been voted Best European Destination 2015 by Lonely Planet. For first-time visitors, the Golden Circle takes in a broad sweep of the lava fields, mountains and glaciers of Skaftafell National Park, Gullfoss Waterfall and the Strokkur geyser which regularly shoots a 30-metre column of water for photo-happy visitors. Wildlife enthusiasts have many options; there are boat trips to Faxaflio bay to watch for blue, fin, humpback, minke and sei whales or sailings from Stykkishólmur to see puffins, black guillemots and perhaps white-tailed eagles. Whale-watching tours also leave daily from Akureyri, which sits at the end of Eyjafjörður, Iceland's longest fjord. Remember Icelanders are a night-time community and after a hard day's work they gather in the geothermal pools and hot baths to relax and socialise. Cruise ship overnighters mean passengers can immerse themselves in the Icelandic lifestyle to take a plunge after a busy day's touring.
Book it
Magellan 11 nights from £1,479 departing London Tilbury on March 1, 2016 (inc overnight in Reykjavik), www.cruiseandmaritime.com, 0844 998 3939;
Seven Seas Voyager 35 nights from £18,679 departing Southampton on June 6, 2016 (inc overnight in Reykjavik), www.rssc.com, 02380 682 280;
Azura 14 nights from £1,299 departing Southampton on June 19, 2016 (inc overnight in Rekyjavik), www.pocruises.com, 0843 374 0111;
Silver Wind 12 nights from £5,150 departing Tower Bridge, London on August 5, 2016 (inc overnight in Akureyri), www.silversea.com, 0844 251 0837
The Seychelles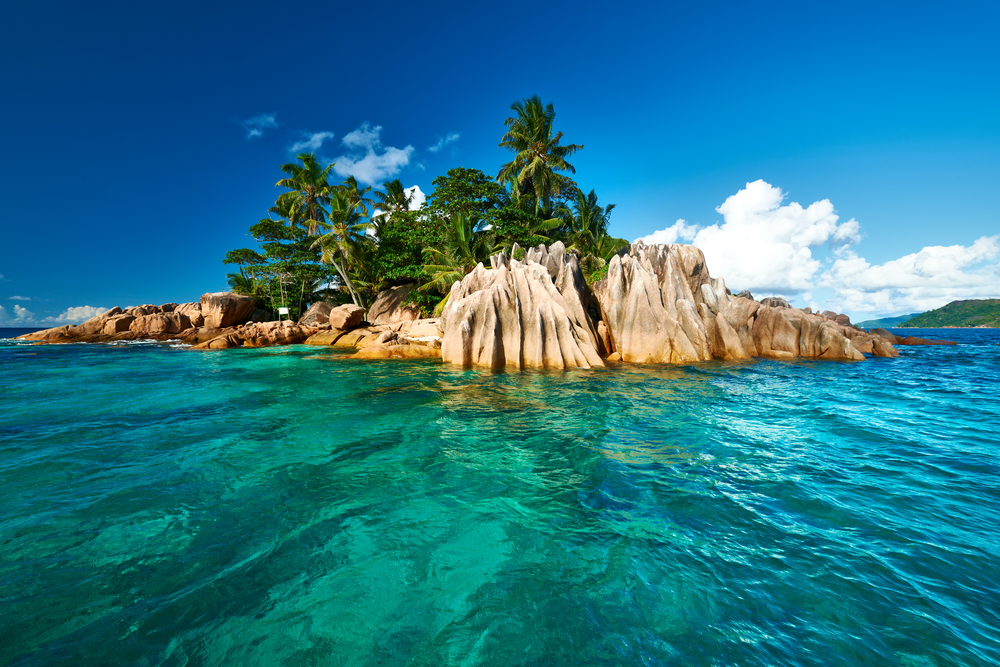 Tropical island fantasies start here. When it comes to swimsuit and advertising shoots, Anse Source d'Argent on La Digue island, is the one of the most photographed beaches on earth, a picture paradise of white powder sand, turquoise waters and stunning bays characterised by smooth granite boulders. This dream location is just one of 115 islands that make up the Seychelles archipelago, deep in the Indian ocean, about 900 miles off the eastern coast of Africa. Such isolation not only brings unspoilt beauty and tranquillity but an abundance of wildlife. St Anne Island is a designated Marine National Park where snorkellers can swim over the coral reefs with green and hawksbill turtles while Vallée de Mai, a UNESCO World Heritage Site in the heart of Praslin Island, is a virgin palm forest preserved in almost its original state. The coco de mer, once believed to grow in the depths of the sea, is the largest seed in the plant kingdom. Rare birds are also found here, including the Seychelles Bulbul and the endemic Black Parrot. The Seychelles is a member of the commonwealth and will mark its 40th year of Independence in June 2016. Most cruise lines visit the Inner Islands scattered around the main island of Mahé. Remember Migrating whale sharks pass Mahé from August to November, with most sightings in October.
Crystal Esprit Crystal Cruises' latest venture, a xxx-passenger yacht, begins a season of cruising the Seychelles this December. Seven-day voyages around the islands and as far as Desroches will be combined with two-night hotel stays in Dubai. From about £3,300, crystalcruises.com, 020 7399 7601;
Queen Victoria The Cunard ship will call at the Seychelles capital which shares its name on 11 April 2016, during its World Voyage. Fares for the 38-night sector from Singapore to Southampton (departing 2 April) from £5,899., cunard.co.uk, 0843 374 2224
Belle-Île-en-Mer, Brittany, France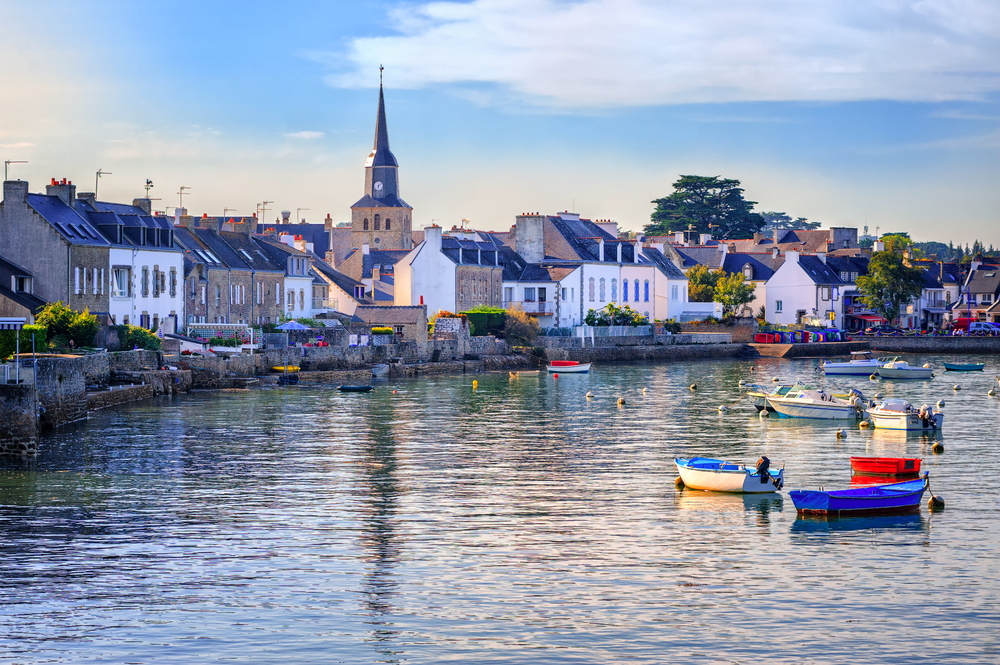 When a cruise ship drops anchor just off the Brittany coast passengers can immediately see Belle- Île-en-Mer is, as its name suggests, a beautiful island in the sea. Despite the British love affair with Brittany, the French have had this island pretty much to themselves so grab the first tender to picturesque Le Palais where a dramatic star-shaped citadel dominates the port. The unusually stylish fortress built by Vauban is open every day for visitors to explore the seemingly endless sequence of passages, prison cells and dungeons. Impressionist painters Monet and Matisse were more enchanted by the côte Sauvage, on the wilder west coast, where Monet created a series of paintings including the famous needles of Port Coton. Make a stop there before moving north-west to Pointe des Poulines where the actress Sarah Bernhardt made her home. It is now a museum and this remote spot with two small, unspoilt beaches was no doubt her idyllic refuge from Paris. Don't Miss one-off boutiques in Le Palais selling original Breton clothing and gourmet stores for supplies of the finest salted caramel chocolate.
Book it
Europa 29 nights from £3,370 (cruise only and includes 5% booking discount until Dec 15, 2015) departing Lisbon on June 19, 2016, www.hl-cruises.com, +49 40 3070 3070;
Sea Cloud II 15 nights from €6185 (£4,500), departing Dublin on August 20, 20
St Helena
It's one of the most remote places in the world, an island of just 47 square miles and with a population of about 4,500. A British Overseas Territory that sets its clocks to Greenwich Mean Time, it is famous mostly for being where Napoleon was exiled 200 years ago. It lies in the middle of the Atlantic, 1,200 miles from Angola. The only way to reach it has been by sea; passengers and cargo share voyages on the RMS St Helena which once operated from Portland, Dorset, but now shuttles between Cape Town and on to Ascension. That's all about to change next year when an airport finally opens on the island's Prosperous Bay Plain – finally bringing an end to St Helena's isolation. Apart from yachtsmen with their own craft, the only other visitors are those on the (very) occasional cruise ships that drop anchor in James Bay and tender their passengers ashore for a few short hours in the capital, Jamestown, or touring the island's narrow roads in a makeshift fleet of taxis. Don't miss St Helena claims to have more endemic species than the Galapagos; but the creatures unique to the island are mostly insects rather than photogenic birds and iguanas.
Book it
Marina The Oceania ship makes a stop in Jamestown on 6 December, during a 24-day voyage from Cape Town to Buenos Aires (departing 28 November). Fares from £4,409, www.oceaniacruises.com, 0345 505 1920;
Seven Seas Mariner visits Jamestown briefly on 17 December, during a 14-night crossing from Cape Town to Rio de Janeiro (departing 9 December). Fares from £3,599, www.rssc.com, 02380 682 280;
RMS St Helena will continue its regular service to the island until shortly after the airport is brought into use, and will make a final nostalgic visit to London next June. The ship is scheduled to leave Jamestown for the last time on 10 July, rms-st-helena.com, 020 7575 6480