Search for your ideal Cruise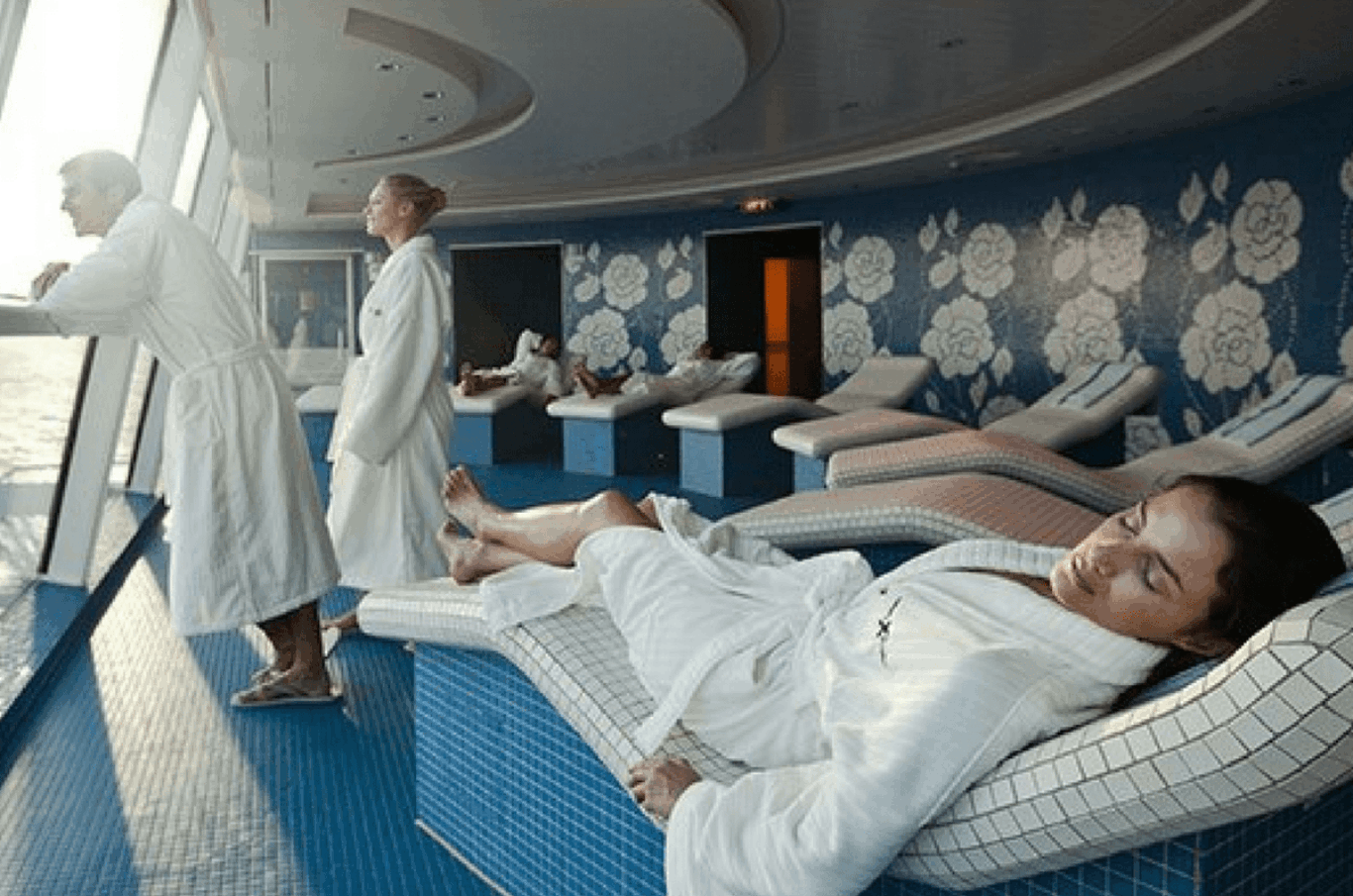 Top 10 on-board therapies – Cruise Spas
If you can't spoil yourself on holiday, when can you? From gold-plated facials to treats for the feet, World of Cruising Spas Editor Jo Foley picks her top ten onboard therapies 1 AQUA SPA Celebrity Reflections WHAT: 24-Carat Gold Leaf Masque. As facials go, they don't get any posher than this. WHY: After an initial
If you can't spoil yourself on holiday, when can you? From gold-plated facials to treats for the feet, World of Cruising Spas Editor Jo Foley picks her top ten onboard therapies
1 AQUA SPA Celebrity Reflections
WHAT: 24-Carat Gold Leaf Masque. As facials go, they don't get any posher than this.
WHY: After an initial ultra-cleanse, tone and massage, the masque is applied. The moisturising and active ingredients are mixed with gold leaf – which has been used as a beauty agent for centuries – to help tighten sagging skin and smooth out the appearance of lines and wrinkles.
USP: It might just be the last word in luxury.
TIP: Book for either the day before a formal night (often it takes the skin 24 hours to settle after an ultra-rich treatment) or the last day of the holiday so you return home glowing.
COST: About £250 – but have you seen the price of gold recently?
CANYON RANCH SPA CLUB P&O Queen Mary 2
WHAT: Gait Analysis – an examination of how you stand and walk.
WHY: So many back and postural problems begin with the feet – and if you don't stand or walk properly, your entire body can be thrown out of kilter. Unfortunately, the problem only gets worse as you get older.
USP: It can literally change your life. As the therapist shows you exactly what you're doing to your body, you straighten up almost instantly.
TIP: Say thank-you to your feet for putting up with all those bad habits by taking them off for a revitalising spa treatment afterwards.
COST: Approx. £60, plus £26 for the revitalising foot treatment.
3 LIV NORDIC SPA Viking Star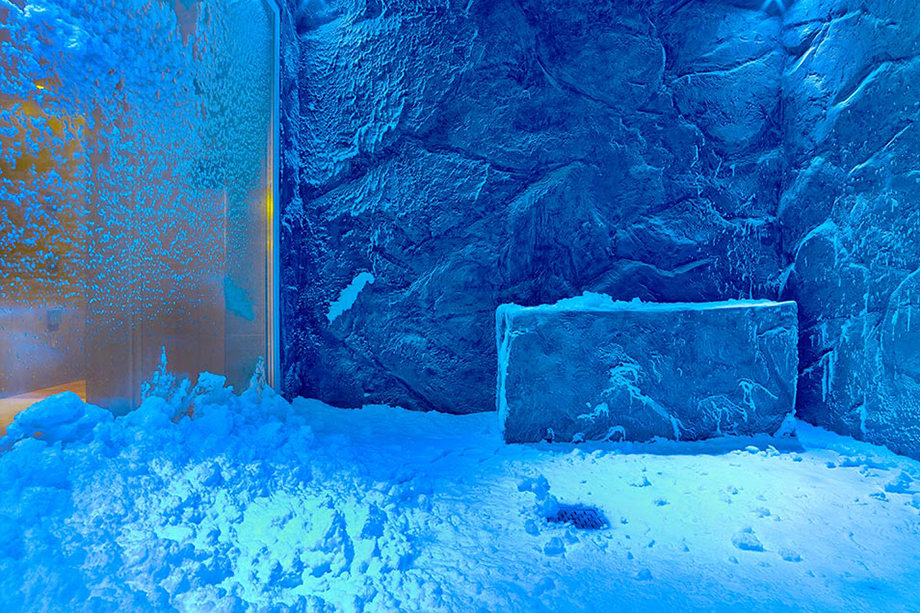 WHAT: Nordic Bathing Ritual, a rollercoaster of hot and cold sensations, taking you from dry sauna to ice-coldshower, and snow grotto to hydrotherapy pools. You can repeat the process as often as you like, then let the hydrotherapy jets massage all the tension away.
WHY: The temperature-changes boost circulation, energising skin and limbs.
USP: The snow grotto has real snow, made by the same method they use on ski slopes. Because it's dry, it takes a good few seconds for the body to notice – but when it hits, you'll know all about it.
TIP: Snow can burn bare skin, so wear flipflops in the snow room.
COST: Free if you book a treatment.
4 OASIS SPA & HEALTH CLUB P&O Britannia
WHAT: Elemis Aroma Spa Seaweed Massage. A warm seaweed and essential oil masque is applied to your body, after which you are cocooned in a heated wrap for a snooze. This is followed by a shower and either a 50 or 75-minute massage.
WHY: Not only is this treatment great for your skin – especially if too much sun or sea have left it dry and rough – but it's also an amazingly relaxing experience.
USP: The healing powers of seaweed, used as a skin-saver since ancient times.
TIP: Opt for a "dry float" upgrade if you're rigid with tiredness and tension.
COST: £114 for 75 minutes; £156 for 100 minutes.
5 THE SPA Seabourn Odyssey
WHAT: Release your inner Kardashian and opt for the Ionithermie Cheek Lift, which involves a masque of active ingredients, plus clay, algae and pine. Electrodes are then positioned on buttocks, thighs and tummy for gentle stimulation.
WHY: Not only does this treatment firm the skin, it helps the buttocks perk up by stimulating the muscle tissue. USP: You don't have to get fully dressed afterwards – you can just slip on your kaftan or cover-up and allow the ingredients to work a little longer.
TIP: For best results, you may need to book a whole course of treatments.
COST: £113 for 50 minutes.
6 CANYON RANCH SPA CLUB Celebrity Equinox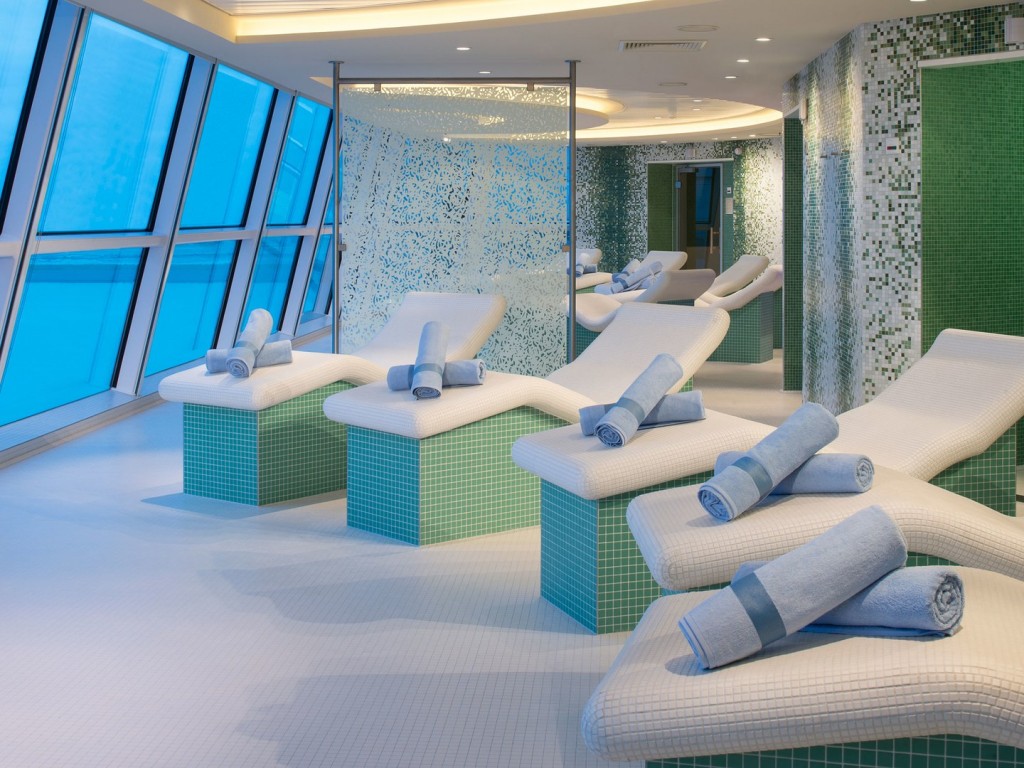 WHAT: Acupuncture – the ancient Chinese therapy that's increasingly used in Western hospitals, clinics and spas to help relieve pain, headaches, tiredness and various other ailments. It involves the finest of needles (you never feel them) engaging with your meridian lines to locate areas of blocked energy in your body.
WHY: It's brilliant for back pain and sleep problems.
USP: For a therapy that really works, it's so gentle.
TIP: Have a consultation first – the acupuncturist will soon decide the root of your problem. You may need more than one treatment, however.
COST: From £115 for 50 minutes.
7 MEDI-SPA Norwegian Escape
WHAT: Treat yourself to a relaxer for frown lines and wrinkles, or perhaps a plumper mouth – all courtesy of a littleBotox or a touch of Restylane, the celebrity filler of choice.
WHY: If you want to head home looking even fresher than ever, a holiday encounter with a doctor and a spot of filler might be just the ticket.
USP: No one need ever know – they will just think you had a great holiday – plus all treatments are FDA-approved.
TIP: Get your consultation early in the cruise, but don't have any of the injectables until your final or penultimate day. That way you won't need to worry about sun or wind damage.
COST: Varies, but often cheaper than at home.
8 MANDARA SPA Norwegian Dawn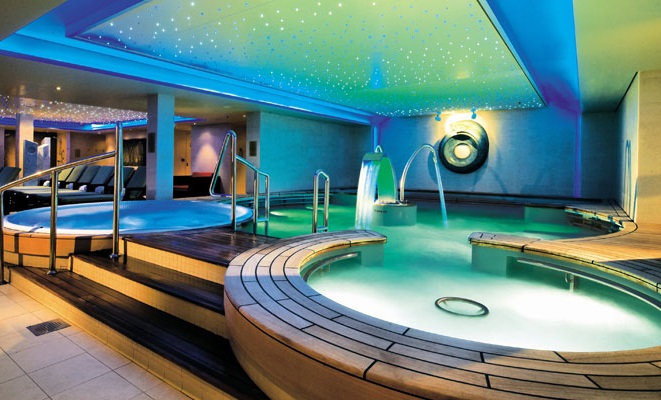 WHAT: Full-body Bamboo Massage. It sounds unlikely, but your therapist will take a selection of warm bamboo stalks, soaked in essential oils, then roll and massage them over your body.
WHY: Surprisingly, it's heaven. The bamboo somehow manages to reach and soothe knotted muscles and tired limbs in a strong but delightfully gentle way (your therapist can work as hard or as sensitively as you like). USP: You're unlikely to have experienced this treatment – or anything like it – anywhere before.
TIP: Opt for a gentle start – you can always ask for stronger strokes as you get used to it.
COST: £112 for 50 minutes; £140 for 75.
9 CANYON RANCH SPA CLUB Oceana Marina
WHAT: Canyon Ranch Stone Massage. This is the treatment where warm basalt stones of various shapes and sizes are used to massage different parts of your body.
WHY: It's incredibly effective at reducing tension and knots in muscles and joints.
USP: It was at the original Canyon Ranch in Tucson, Arizona, where this now famous treatment was first developed.
TIP: Be prepared for your massage to be quite painful – these stones often reach parts that other treatments can't get to.
COST: £150 for approx 80 minutes.
10 OASIS SPA P&O Azura
WHAT: La Therapie Hydra-Lift Facial d'Excellence.
WHY: Aptly named, this is a serious facial with a deep cleanse followed by exfoliation and then a specially prescribed treatment masque (the therapist will select one after she has examined your skin). Then a galvanic current is applied to help propel the active ingredients deep into the skin.
USP: The specially prescribed masque.
TIP: As with all treatments involving active ingredients, you'll need to be careful in sunlight the following day. But slather on the factor 30 and you'll be fine.
COST: £113