Search for your ideal Cruise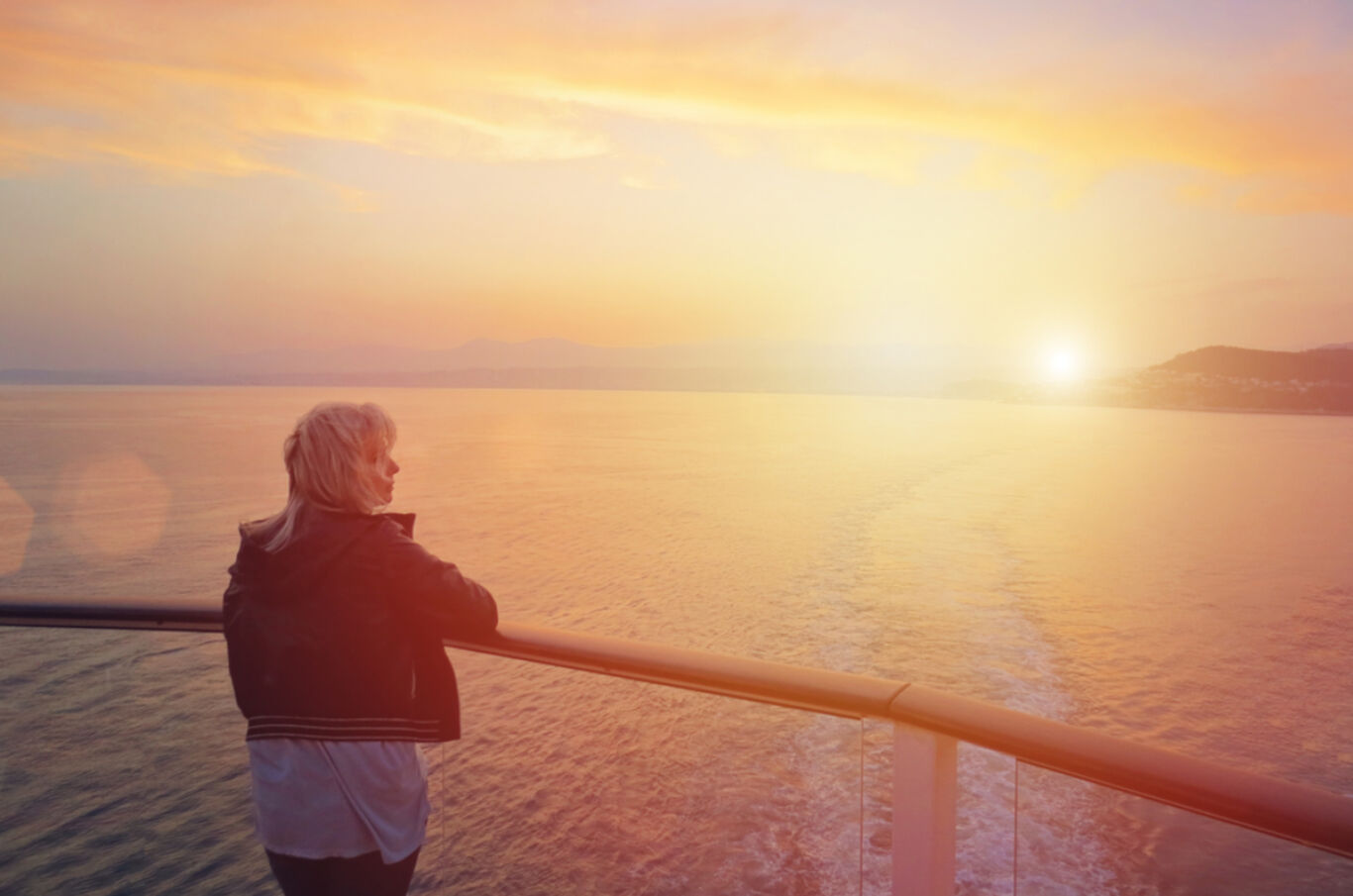 Top ten cruise lines for solo cruisers
There's something incredibly liberating about solo travel – if you can find the right cruise line. But, whatever your interests or preferences, be assured: there is a cruise line out there for you. Thinking of cruising solo for the first time, but not sure which cruise line will be the best for you? My top
There's something incredibly liberating about solo travel – if you can find the right cruise line. But, whatever your interests or preferences, be assured: there is a cruise line out there for you.
Thinking of cruising solo for the first time, but not sure which cruise line will be the best for you? My top 10 list of best cruise lines for solo cruisers should help you find your ideal match. I've included everything from family-friendly mega ships to smaller, more intimate and luxurious options. Happy solo sailing!
Fred. Olsen Cruise Lines
One of Britain's best-loved cruise lines, Fred. Olsen is an ideal choice for solo cruisers – new and experienced. The line has a large variety of solo cabins across its fleet and a high number of repeat solo cruisers, so at some point you're bound to see a familiar face from previous cruises. Onboard coffee mornings exclusively for solo guests are always a big hit and Fred. Olsen has some of the best crew members at sea, which is always a bonus.
Cunard Line
Cunard's three queens are an ideal choice if you want solo cruising with traditional flare and a little more luxury. Thanks to refurbishments fleet-wide in 2015 and 2016, you can find a variety of solo accommodation options available. I can personally recommend the single Britannia Outside staterooms on Queen Mary 2: simply superb. Solo guests are often seated with other solo travellers at dinner, so you'll be in the company of like-minded people.
Voyages to Antiquity
Voyages to Antiquity is a great choice if you'd like to enjoy the comfort of small-ship cruising mixed with in-depth (and included) tours ashore. Aegean Odyssey carries an average of 350 passengers, and more than 30% of its UK passengers travel solo. The ship offers more than 20 dedicated solo cabins and if these are filled, you can almost always find offers of low, or no, single supplements across other cabin grades. Onboard lectures from expert guest speakers and historical excursions ashore make the Voyages to Antiquity experience a truly enriching one.
P&O Cruises
The nation's favourite cruise line and the ideal choice for pretty much everyone, including those who prefer to travel alone. Single cabins are available on Azura, Arcadia, Aurora, Britannia, Oriana and Ventura, so there's no shortage of ship choice; you just need to decide where in the world you want to go. Arcadia and Oriana are adult-only vessels, so if you prefer to cruise without the noise of children around the pool, then they are the perfect choice for you. As with most other lines that cater for solo guests, there are various solo-focused events offered on every cruise.
Saga Cruises
Saga is another ideal choice. Saga Sapphire in particular, offering more than 40 dedicated solo cabins, is always popular with new and repeat cruisers. Saga also has a high percentage of repeat solo cruisers; that's because Saga does cruising very well. The 'cruises for over 50s' line will also welcome a new ship to the fleet in 2019 – Spirit of Discovery – which will feature 81 dedicated solo cabins. Thanks to the range of intimate bar areas on board and the solo get-together coffee mornings and dinners, guests have the option to socialise as and when you choose.
Norwegian Cruise Line
If you want to see where it all began, give Norwegian a try. This is the line that made solo cruising the thing to do! There is a huge choice of accommodation available and you'll never run out of fun things to do on board. There's a wide variety of friendly bars that offer the ideal places to mix and mingle with your fellow passengers.
Hebridean Island Cruises
Hebridean Princess offers ten single cabins and, with a maximum passenger capacity of just 50, she is ideal for the solo cruiser that enjoys the company of his/her fellow guests. The ship offers a cosy home-from-home feel and visits some of the most breathtaking areas in Scotland. She is also a favourite of the Queen and was chartered by Her Majesty for private holidays in 2006 and 2010.
Cruise & Maritime Voyages
Cruise & Maritime Voyages (CMV) offers a wide variety of no-fly, adult-only cruises (although in 2018 it is offering a selection of sailings that are multi-generational) that are ideal for solo cruisers. There are several ships to choose from, including Marco Polo, Magellan and Columbus. CMV ships have a traditional feel and they are spacious, yet small enough to see familiar faces – ideal if you'd like to meet new people during your time on board. They sail to various destinations across the globe and offer everything from a two-night mini-cruise to more than 100 days' sailing around the world.
Thomson Cruises
The Thomson Cruises' fleet offers a wide variety of solo grade accommodation and just as many destination choices to go with it. It's predominantly advertised to the UK market. You're guaranteed to find like-minded cruisers and people that are keen to find friends to explore ashore with and dine with. On board, you will find restaurants, bars, several show lounges, casino and even an open-air Movies by Moonlight cinema. Social Hostesses arrange various get-togethers for solo cruisers, including fitness classes, coffee mornings and cocktail-making workshops.
Crystal Cruises
If you'd like to travel solo and enjoy six-star luxury, then Crystal Cruises is the ideal choice. Crystal's ships are mid-sized, spacious and very friendly – attention to even the smallest detail on board is not overlooked. You'll find the experience relaxing, luxurious and one of the best at sea. Crystal also has a high number of repeat solo cruisers and the line sails to all four corners of the globe. You can often find a wide variety of sailings that have special solo fare offers available, making luxury cruising even more accessible.