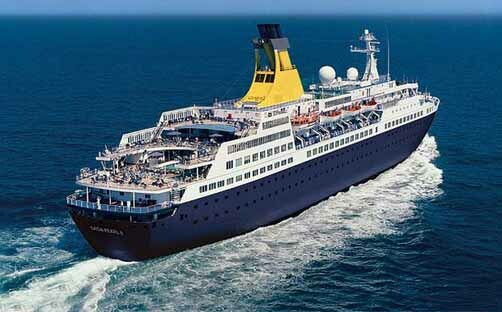 Two major events for Saga
There were two major events for Saga this summer. First, the company was finally floated on the Stock Exchange, giving small investors like me an opportunity to lose money as the shares fell from their original offer price. Second, the company's cruise arm announced a return to selling holidays on other operators' ships, as well
There were two major events for Saga this summer. First, the company was finally floated on the Stock Exchange, giving small investors like me an opportunity to lose money as the shares fell from their original offer price.
Second, the company's cruise arm announced a return to selling holidays on other operators' ships, as well as its own Saga Sapphire and Saga Pearl II.
Fred Olsen, MSC, Celebrity and Azamara Club Cruises now feature in Saga's doorstep-busting brochures breaking the backs of postmen and women around the country.
The move led me to conclude that the over-50s specialist had finally given up on plans to expand its own fleet and that after years of hints and almost-there announcements, any hopes of a Saga newbuild were just a mirage.
Not so, I was assured by Paul Green, Saga's director of communications.
"We are down to two ships, and they are very fully booked. There is a strong demand for the Saga style of elegant cruising. It is true to say we are looking at what other vessels might be out there," he said, adding that the stock market float released finance for investment and growth.
Don't rule out the possibility of a newbuild, either. "There is plenty of yard capacity available to build the size of ship we would be looking for, which could be in the range of 800-1,100 passengers," said Green.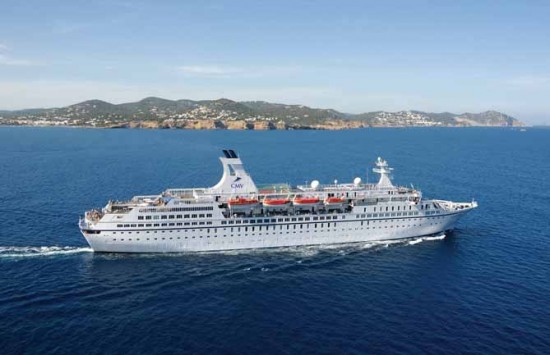 One ship which would have made an ideal addition to Saga's fleet is the 20,600-ton Astor (Above), which I visited this summer at Tilbury Docks.
If it looked familiar, that's because it is the sister ship of Saga Pearl II, the former Astoria; Astor is identical in many ways but 40 feet longer.
Originally built in 1987, Astor received a £10 million makeover in 2010 and appears to be in excellent condition. But its chances of sailing alongside SP II are slim as it has been acquired by Cruise & Maritime Voyages. The ship operates a service to Australia and around the continent in the winter, while during the summer months it carries German passengers around Europe.
What other vessels would be suitable contenders for Saga acquisitions? Unlike the passengers, they don't have to be fifty-plus. If you have any suggestions, let me know.