Virgin Voyages Extends Suspension Of Operations Until May 2021
Scarlet Lady will resume service on 9 May 2021 while Valiant Lady will launch on 14 November
Virgin Voyages has pushed its restart date back to 9 May 2021, marking a year since its debut ship Scarlet Lady was due to sail for the first time.
The brand-new cruise line made the decision to extend its suspension of operations due to the Covid-19 pandemic, and the uncertainty and restrictions surrounding international travel.
Scarlet Lady was due to resume operations in the new year, but passengers will now have to wait until 9 May to experience the sleek new ship's inaugural season.
Virgin Voyages' second ship, Valiant Lady, has also had her debut pushed back, now due to enter service in November 2021.
Valiant Lady was due to debut next summer and operate sailings in the Mediterranean, but will now operate its inaugural season in the Caribbean.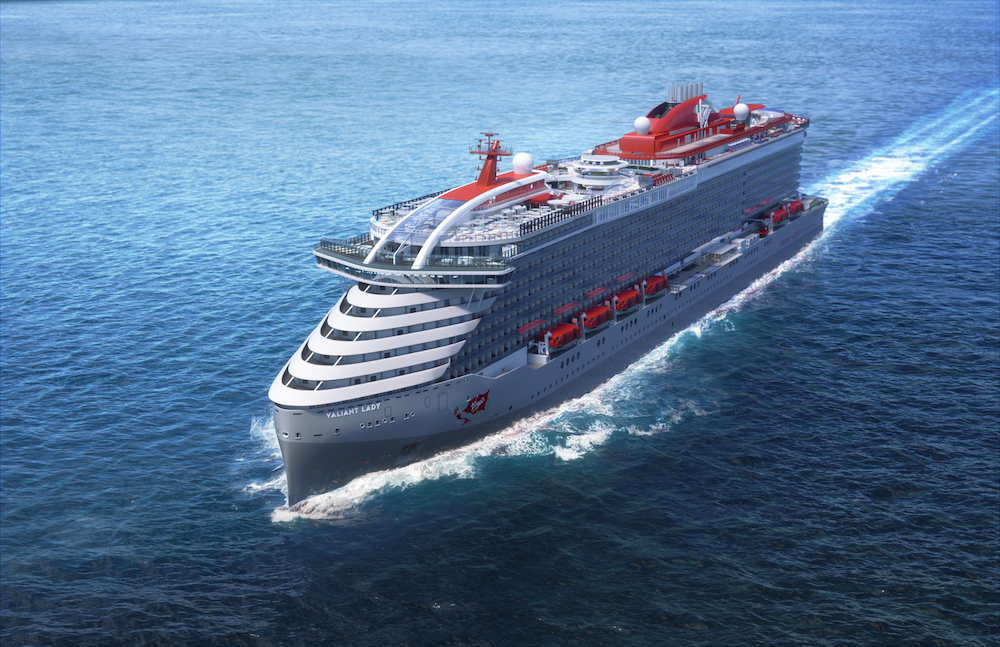 Virgin Voyages revealed it was "working hard" to start operations from Miami for Scarlet Lady on 9 May and Valiant Lady on 14 November.
"As we look toward 2021, we're all beginning to see a very bright light at the end of the tunnel," says a statement on the cruise line's website.
"And with that, we're thrilled to be making plans for Scarlet Lady to set sail on May 9th, 2021, and Valiant Lady on November 14th, 2021.
"You, our Sailors, inspire us to see beyond the expected and explore what hasn't been seen — so we remain dedicated to crafting an experience at sea unlike anything ever imagined.
"We even turned our downtime into your future better time. Because for us, we're not just building a ship and hurrying it to sea — we're building a revolutionary way to explore the world."
For passengers who have booked onto a cancelled cruise, Virgin Voyages is offering rebooking options and refunds until 28 January.
Travellers who want to make a new booking for 2021, and do so before 31 March, will be able to cancel their cruise up to 48 hours before departure.