Search for your ideal Cruise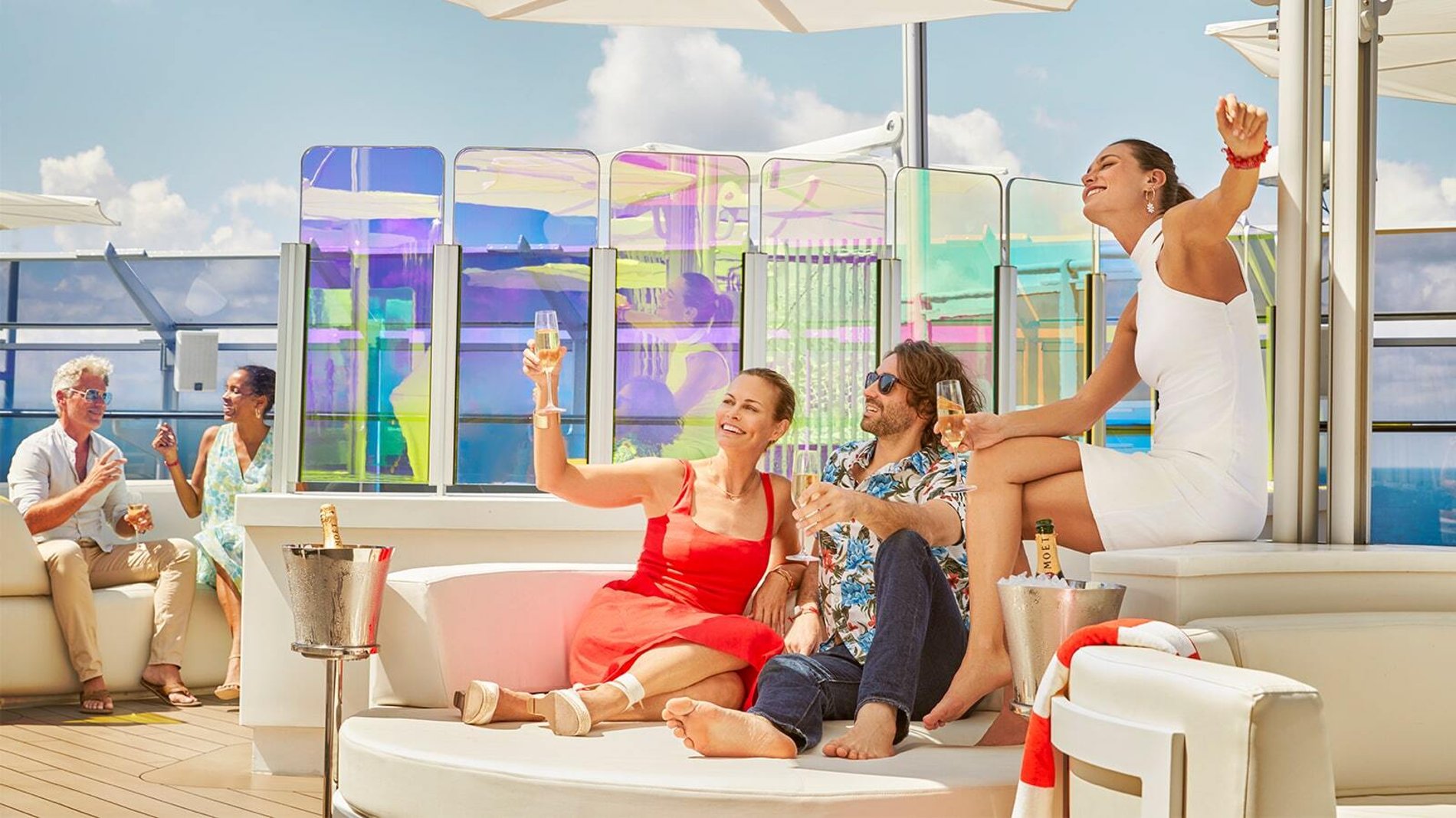 Virgin Voyages reveals name of fourth cruise ship - Brilliant Lady
Virgin Voyages has revealed the name of the fourth cruise ship to join the adults-only cruise line - Brilliant Lady.
Virgin Voyages' new cruise ship will be called Brilliant Lady, joining the three vessels that will be sailing by the end of summer 2022.
The cruise line today unveiled the meaning behind the name of the ship.
"We sought out a name that exemplifies our brand's values and ethos, the truest representation of our mission to 'Create an Epic Sea Change For All,'" said Virgin Voyages in a statement.
"As our goal has always been to create a bright and radiant experience for our Sailors — much like the sparkling seas Brilliant Lady will sail on — it was only appropriate that our fourth ship name reflect that."
Brilliance means both radiance along with exceptional talent and intelligence.
The adjective was chosen expressly for the duality of its meaning as on every cruise, Virgin Voyages' ultimate goal is to leave passengers with a top review and having enjoyed one of the best holidays of their lives.
"In naming the ship Brilliant Lady, we also aimed to highlight the powerful intelligence of women across the globe," explained Virgin Voyages
"Brilliant Lady represents the smart, thoughtful, boundary-pushing minds of women around the world — unafraid of owning their intelligence, aware of their importance, and confidently in touch with their own sense of self worth."
Find your ideal cruise
More details of Brilliant Lady have not yet been released but all three ships in the fleet so far have identical layouts so it's expected that the new ship will off the same restaurants, bars and cabin varieties as Scarlet Lady, Valiant Lady and Resilient Lady.
Brilliant Lady's destinations and itineraries will be announced soon.
Intil then, holidaymakers can set sail the Virgin way aboard Scarlet Lady from Miami (available now) on Valiant Lady starting May 15 from Barcelona.
They can also cruise on Resilient Lady starting August 14 from Athens.