Search for your ideal Cruise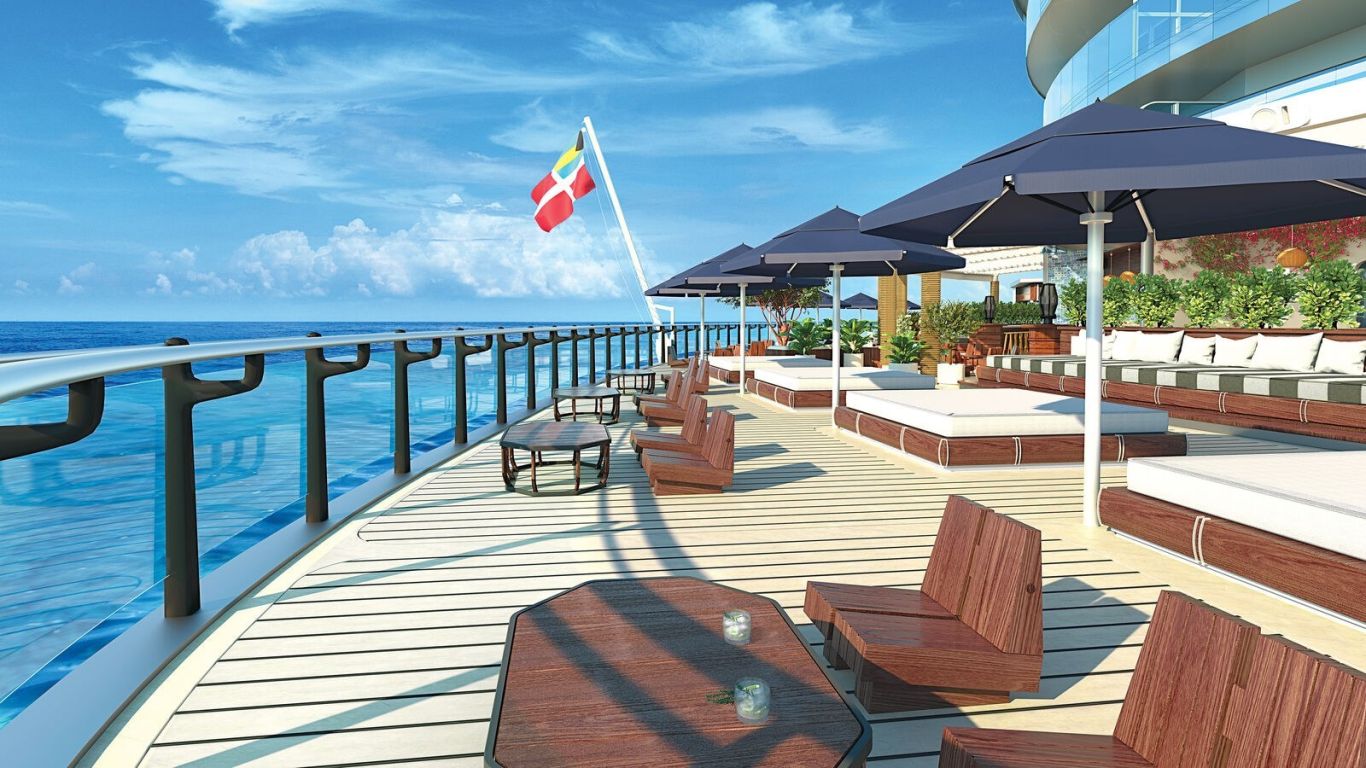 VIRGIN VOYAGES UNVEILS FIRST SHIP'S INTERIOR DESIGN TO THE WORLD
Voyages have unveiled the first peek into what their first ship will look like – and buoy have they got Richard Branson excited. The as yet unnamed cruise liner is due for delivery in 2020 – the first of three on order with master shipbuilder Fincantieri – and will, the company says, create a 'new
Voyages have unveiled the first peek into what their first ship will look like – and buoy have they got Richard Branson excited.
The as yet unnamed cruise liner is due for delivery in 2020 – the first of three on order with master shipbuilder Fincantieri – and will, the company says, create a 'new kind of sea vacation.' And Branson believes they will make a splash in the cruising industry, calling it 'an exciting time' while CEO Tom McAlpin said: 'this ship just got real.'
The renderings were unveiled in New York after the Virgin team assembled their architects using one golden rule – they all had to be a cruise virgins. 'When it came to designing our first ship we really wanted to challenge the way a holiday at sea looked and felt,' Branson explained. 'It carries on a long-held tradition we have at Virgin of going into new industries with a fresh pair of eyes. Since day one we've done things differently.'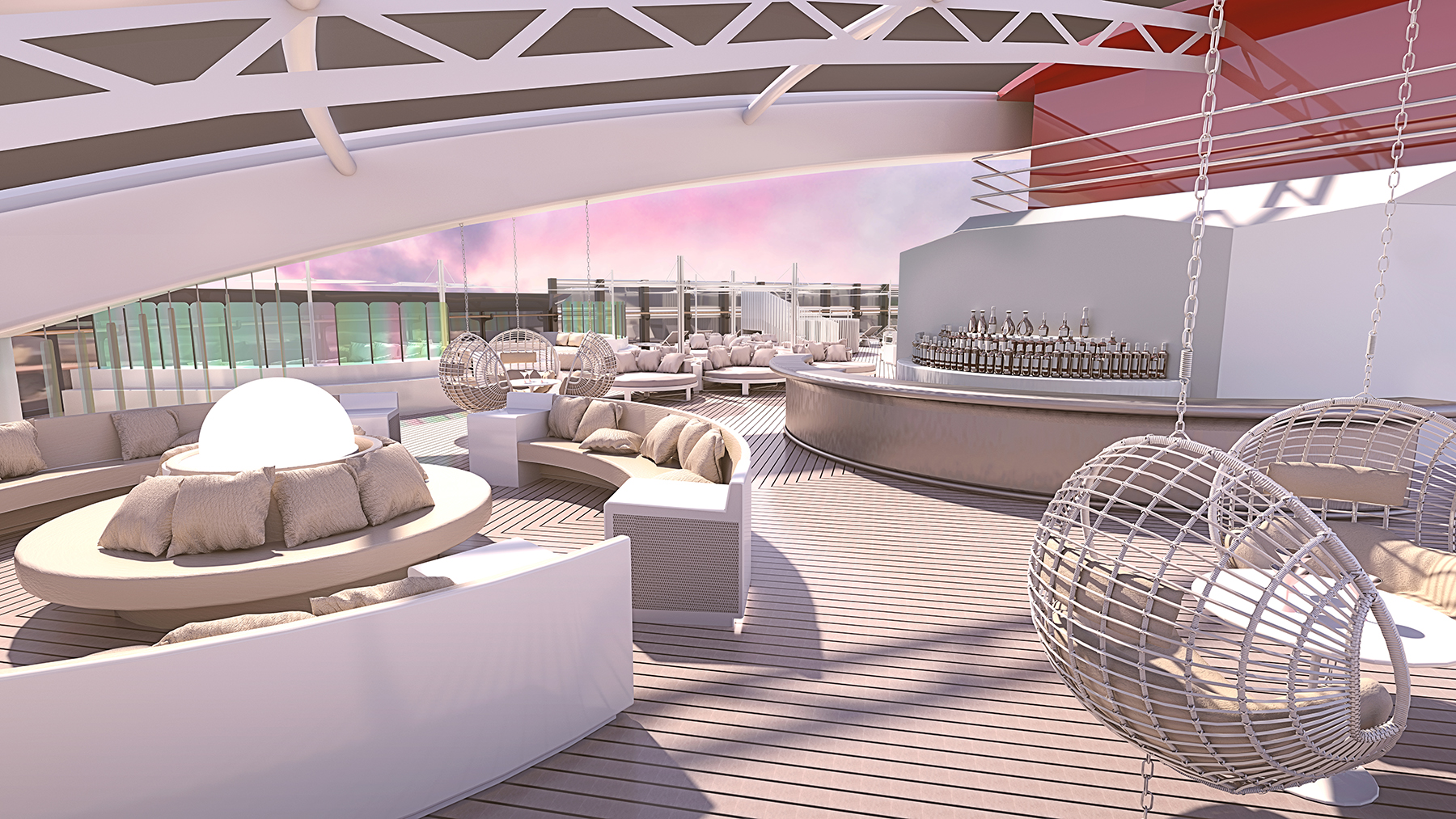 One of the architects Rob Wagemans of Concrete, the creatives behind hotels such as Zoku and hotelm, agreed that even though it was a risky strategy to assemble architects who'd never cruised before, it was an appealing challenge.
'Virgin always challenges the cliché, they look at the world in a different way to others. So when they came to us and said they wanted to do on sea what they've managed to do in the airline industry it was a 'hell yes!' from us.'
Virgin Voyages' mission is to redefine what guests expect from a cruise. 'Our design partners together with our internal design team have dreamed up eye-catching, intimate and alluring spaces that we can't wait to see come to life,' Tom McAlpin said.
Suite Life
Branson should feel right at home on the inaugural sailing with Richard's Rooftop on the ship's top deck which is an exclusive outdoor lounge reserved for suite guests. It will have circular loungers, giant umbrellas and coloured dichroic glass to throw 'rainbow reflections' across the private club.
The Virgin boss's influence is everywhere. The signature nightclub on board, The Manor, was inspired by his history in the music industry and his first music studio of the same name. With opulent shades of emerald, aubergine and gold, the Manor is putting on the glitz at sea.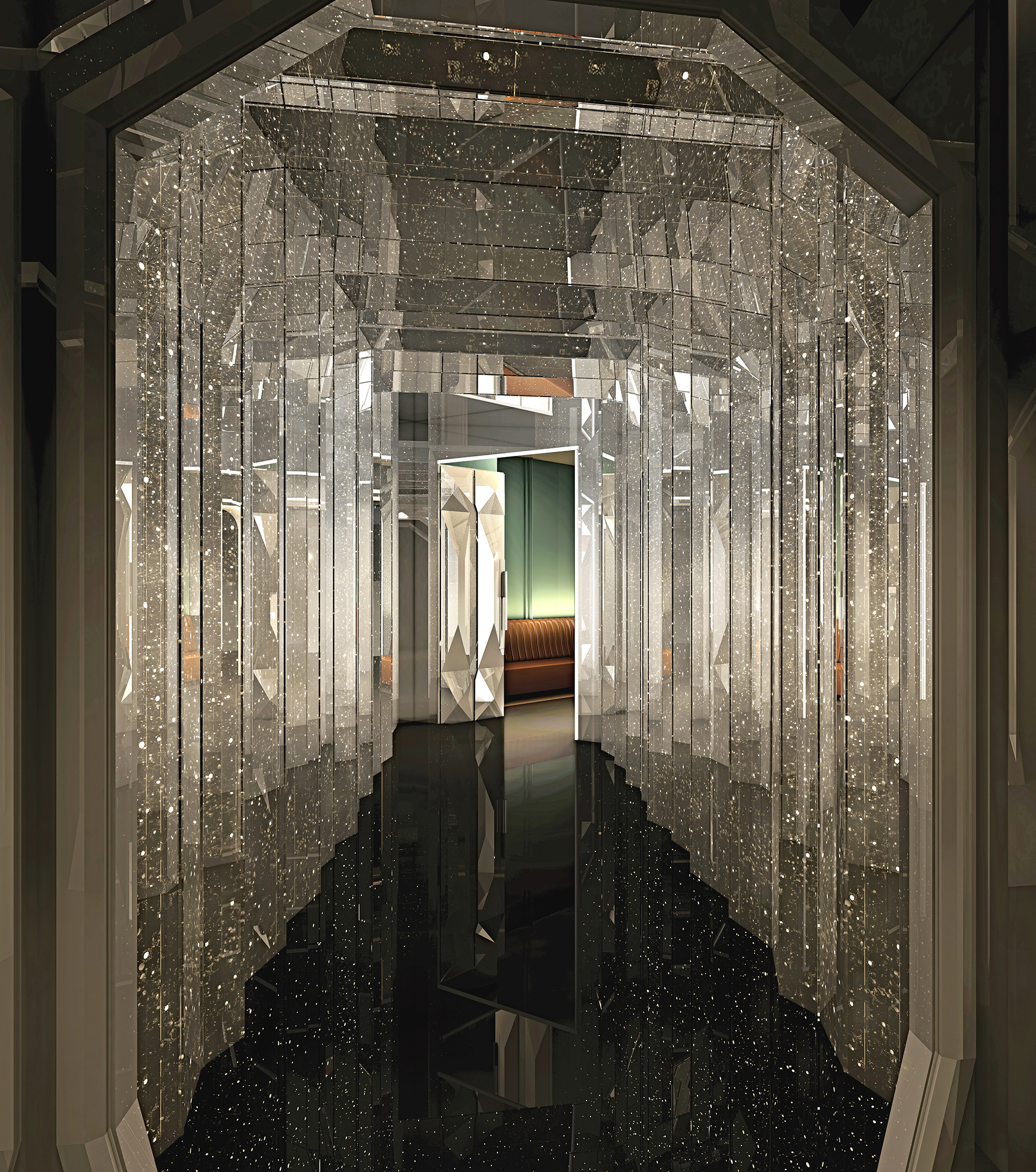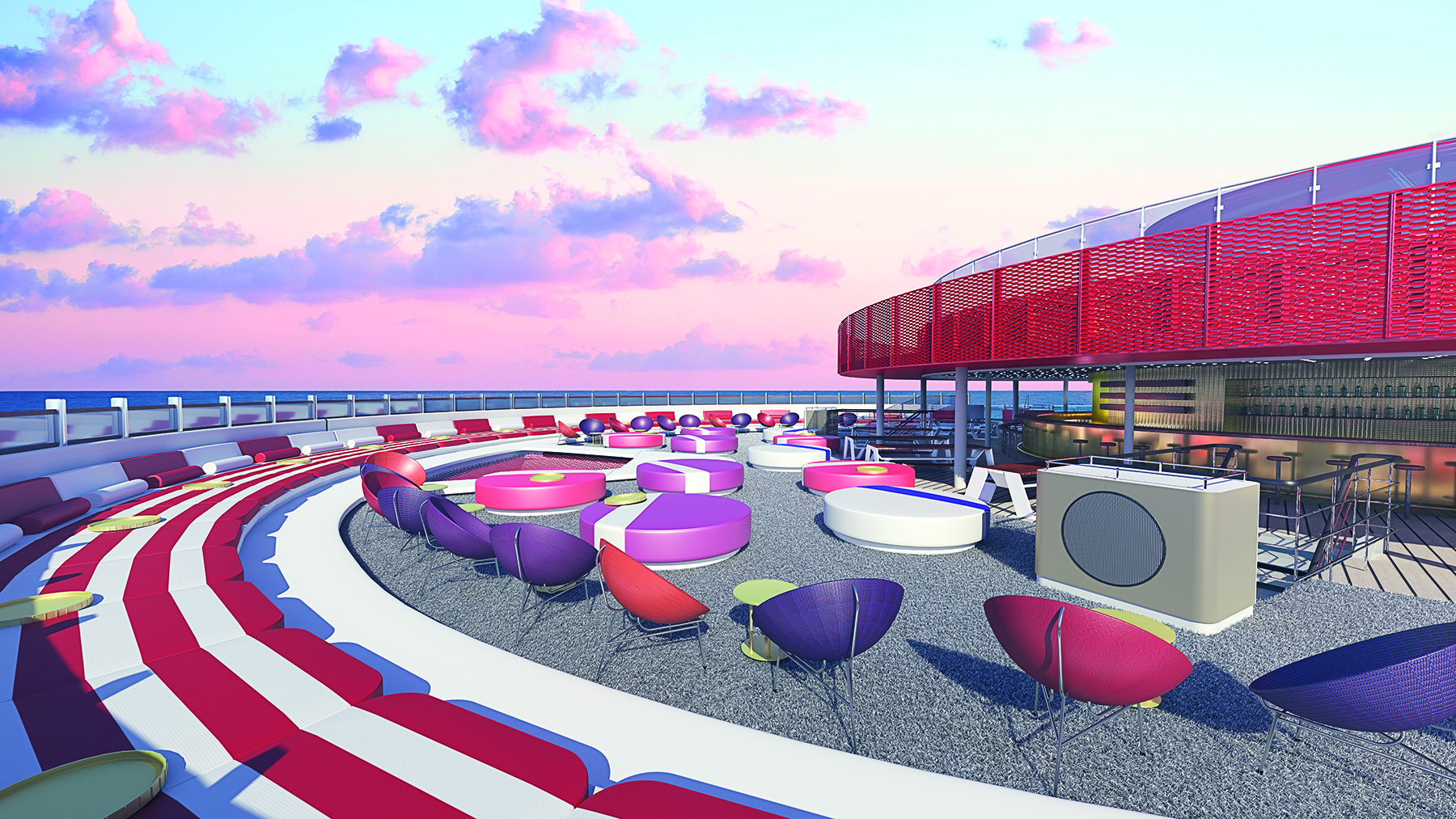 Elsewhere on deck The Dock, a chic outdoor lounge, is reminiscent of seaside lounges in the Hamptons, while The Athletic Club features the largest daybed at sea and 10 cabanas overlooking the ocean.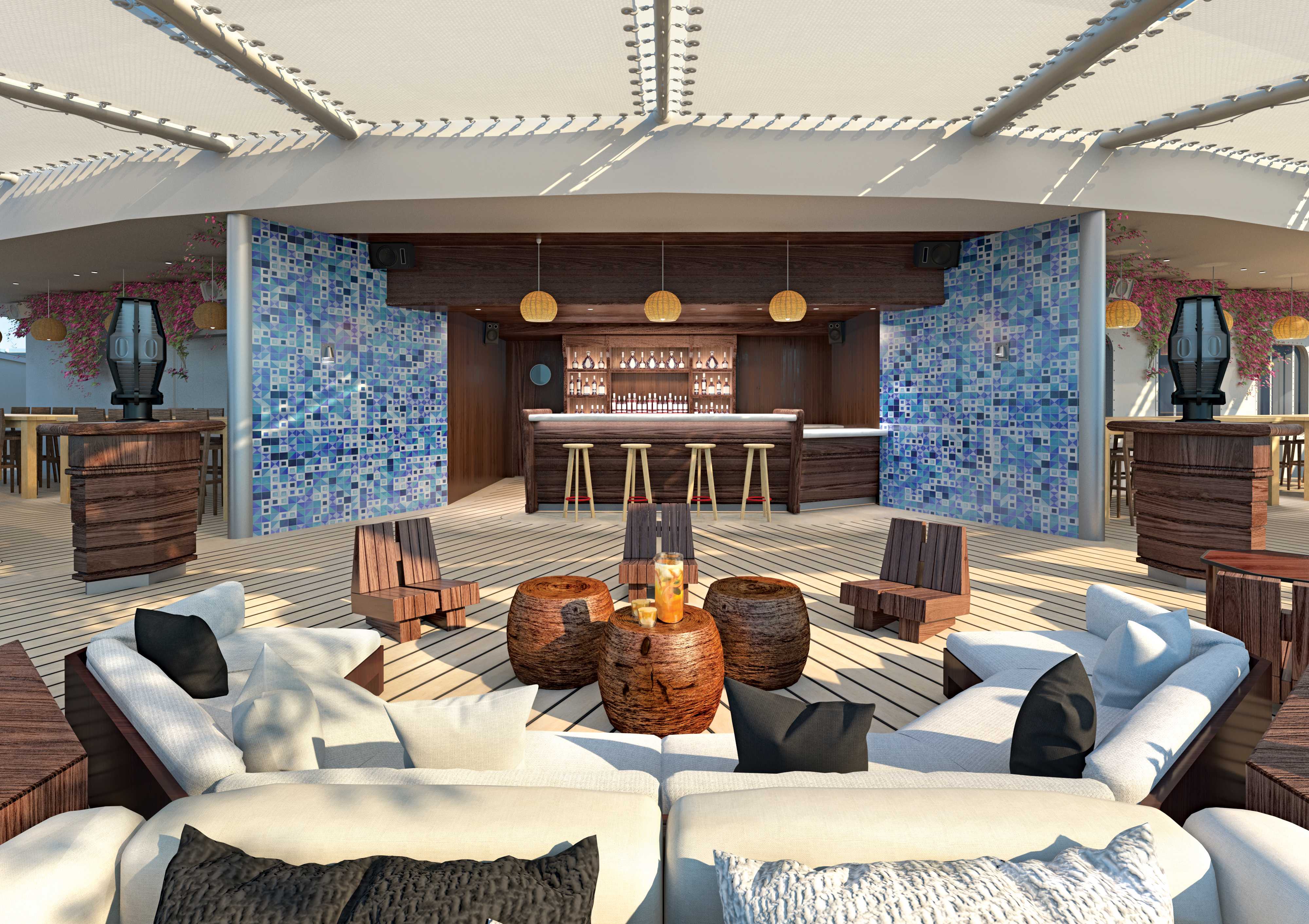 We know there will be a host of restaurants on board but so far only the Mexican, Pink Agave, has been revealed in what Virgin Voyages are calling their #ShipTease.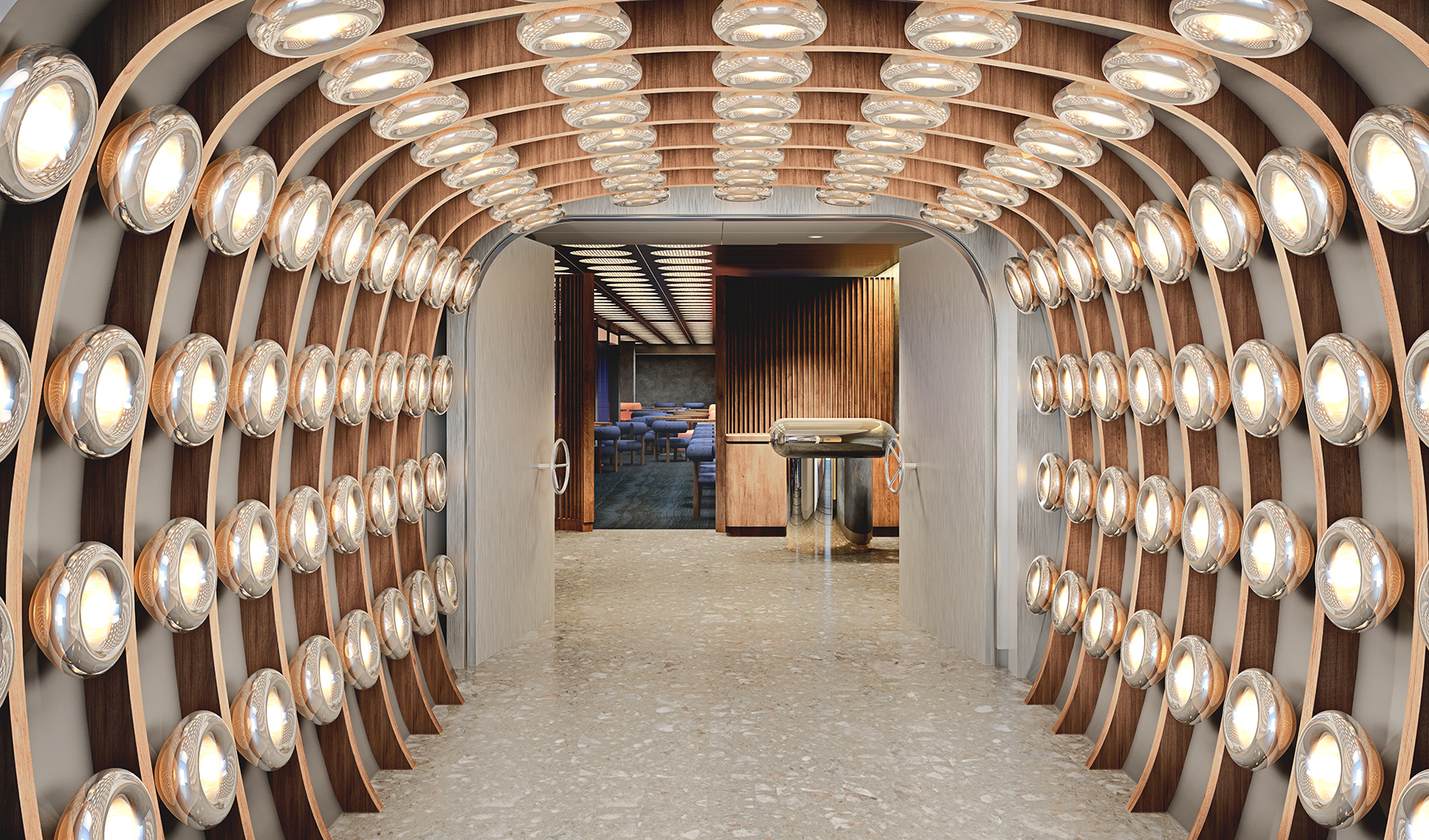 Virgin Voyages first ship will arrive in PortMiami in 2020 from where she will sail to the Caribbean for her first season, carrying 2,700 guests and 1,150 crew.