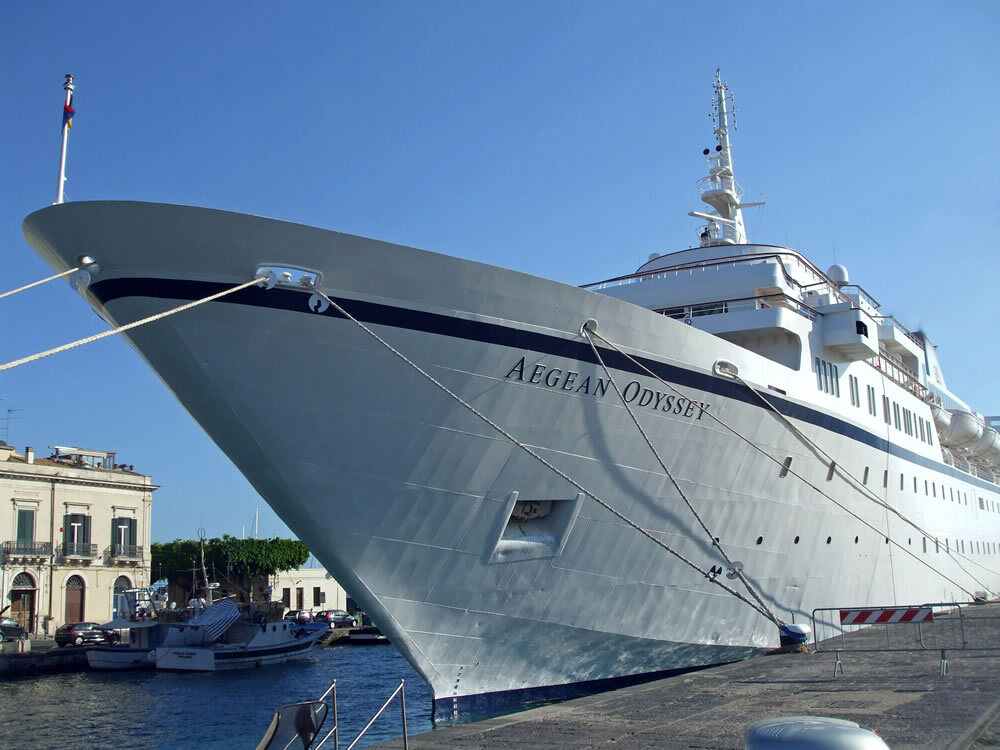 Voyages to Antiquity to call at Falmouth, Dartmouth and Dover in 2016
Voyages to Antiquity have launched their summer 2016 itineraries with news that Aegean Odyssey will be calling at the ports of Falmouth, Dartmouth and Dover. The 2016 preview programme includes the British ports of Falmouth and Dartmouth with a turnaround in Dover. The two cruises to and from the UK will also include the D-day
Voyages to Antiquity have launched their summer 2016 itineraries with news that Aegean Odyssey will be calling at the ports of Falmouth, Dartmouth and Dover.
The 2016 preview programme includes the British ports of Falmouth and Dartmouth with a turnaround in Dover. The two cruises to and from the UK will also include the D-day beaches of Normandy as well as a cruise along the Gironde River for an overnight stay in Bordeaux and an opportunity to explore the culinary delights of the local area.
Passengers can also enjoy river cruising as the Aegean Odyssey sails along the Loire to Nantes for an overnight in France's wonderful châteaux country and the Guadalquivir River to the heart of Seville in southern Spain.
Highlights of the new itineraries include:
Iberia, France and England – a 15 day cruise and stay programme in June 2016, starting with two nights in Seville, which sails north from the Mediterranean to Lisbon, Oporto, Vigo (for Santiago de Compostela), Bordeaux, the Normandy Beaches, the English Riviera including Falmouth and Dartmouth before finishing in Dover for international guests looking to stay on and explore London and the United Kingdom on their own.
Best of France and Portugal – a 15 day summer voyage which sails from Dover, along the French Channel Coast including visits to Honfleur and St Malo before heading south to Nantes, La Rochelle, Bordeaux, La Coruna, and Oporto and finishes with a two-night hotel stay in Lisbon.
In the Footsteps of St Paul – a 13 day spring cruise and stay itinerary taking in some of the most beautiful Greek historical sites including Ephesus, Pergamon and Philppi. This journey will follow in the Apostle's steps charting his journey to establish the first Christian church in Europe.
Greek Islands and Turkey – This new 15-day cruise to Greece and Turkey offers guests a repetition of a new itinerary, taking in sites from the Classical Greek civilisation through to Byzantine and Ottoman periods including a three night hotel stay in Athens, with stops in Santorini, Crete, Rhodes, and Canakkale, with overnight stays in both Izmir and Istanbul before finally returning to Greece to fly home.
As well as new ports of call, Aegean Odyssey will also re-visit less well known destinations such as the archaeological sites of Aspendos in modern-day Turkey and Butrint in Albania. In addition, she will also call at favourites such as the unforgettable Diocletian's Palace in Split and magical Venice with a private viewing of St Mark's Cathedral included.
David Yellow, Managing Director of Voyages to Antiquity said "Voyages to Antiquity is synonymous with high quality cultural cruises in the Mediterranean, and the Far East. Our continuous programme of feedback from guests has led us to move into Northern Europe for the first time, with two new departures which will bring Aegean Odyssey to the United Kingdom – we anticipate these two cruise to be extremely popular with both past guests and new clients. All our cruises are meticulously planned to ensure guests see these amazing sites at their best, combined with our top quality experts and tour programme. Each cruise offers exceptional value for money."
(Photo credit to Voyages to Antiquity)