Search for your ideal Cruise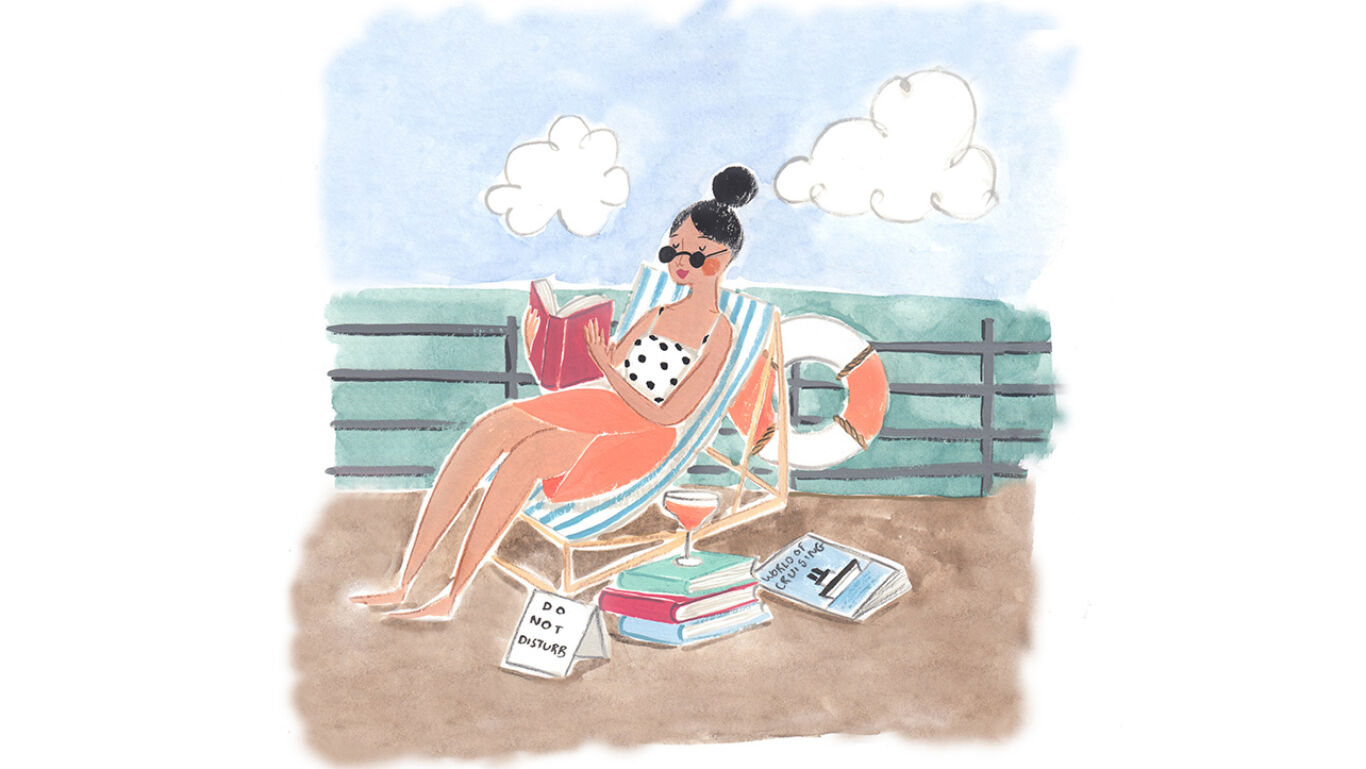 Who Do You Think You Are: Discover your cruise personality
From the inspirer who has the entire ship going snorkelling, to the people-pleaser and the introvert, there's a cruise to suit everyone's personality
From the inspirer who has the entire ship going snorkelling, to the people-pleaser and the introvert, there's a cruise to suit everyone's personality
We all have different ideas of what the perfect cruise entails.
Some of us will be the first to croon a Frank Sinatra number on the karaoke or volunteer as taster at the mixology class, while others sign up for yoga or bury themselves in their Kindle.
Some will dash off the ship as soon as it docks, focussed on some private quest; others will linger on deck, babysitting for friends or keeping an eye on elderly travellers.
"Our individual quirks and personality traits don't change just because we're on holiday," says life coach Becki Houlston, an expert in Neuro-Linguistic Programming therapy. "Perhaps a quiet person might reveal a more outgoing alter ego, but usually we stay true to our types."
For each personality there is a perfect style of cruise – and because you're making such a big investment, emotionally as well as financially, it pays to choose carefully.
"A cruise should be the highlight of your year, perhaps even of your lifetime," says Becki.
"But if you book one that isn't right for you, you'll feel frustrated and stressed. You won't relax and you certainly won't be good company, so you and your travelling companions will come home feeling as though you haven't had a holiday at all."
With the range of options getting wider ever year, making the right choice isn't easy, as Becki concedes.
"Extrovert personalities will love a Caribbean cruise aboard a ship that's as big as ten football pitches, whereas introverts will enjoy a smaller vessel, maybe sailing on a European river, with plenty of stops to take in the scenery, the historic cities and the culture."
So if you're planning a cruise for the family, or even just the two of you, it's worth doing your research so you know exactly what you'll be getting.
But it's even more important to know who you really are – so here's our guide to your true cruise personality, and the perfect voyage to choose…
The Extrovert
If you like to make yourself known to others and you're not afraid to use your voice, you're an extrovert.
"People with this type of personality bring energy and a sense of excitement to a cruise," says Becki. "Extroverts look for group activities where they can connect with fellow passengers, whether that's at the go-kart racetrack or in the hiphop dance class.
"Extroverts flock to the busiest bars and the loudest discos. They love to flirt, and they opt for the mix-and-match table at mealtimes so they can hold court and regale people with their funny travel stories.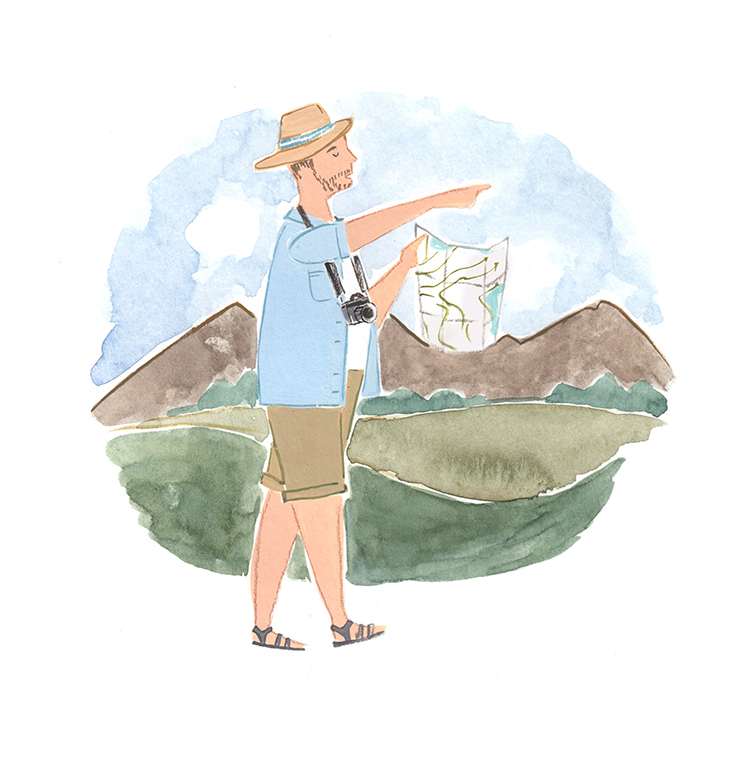 "They like to entertain an audience, and they get their enjoyment from other people having fun."
But these outgoing types come with a warning. "There's a danger that everything becomes about them, and they start to drain your energy because they're quite needy for attention," warns Becki.
"They may constantly talk about themselves as though no one else matters, and after a few dinners spent listening to their stories, fellow diners will start to feel invisible.
"If you have an extrovert on board, treat them sensitively because they're not as brash as they make out. And try to bring other people into conversations."
✤ The extrovert will love Princess Cruises' Mexican Riviera itineraries, stopping off in Puerto Vallarta, the playground of the stars, and taking part in "The Voice of the Ocean", Princess Cruises' spin on the popular TV talent show (princess.com, 0344 338 8663).
The Introvert
You can usually find this cruiser sitting quietly on deck, buried in a book, attending lectures or painting watercolours at the art class.
"The introvert will shy away from anything that puts them in the spotlight, so they'll skip the public speaking lessons and the chance to do stand-up at the comedy club, but they'll be first in the queue for talks by authors, artists and historians," says Becki.
"They won't go to every show or concert but they'll pick out a handful they fancy – maybe something like an Abba tribute band – and they'll really enjoy them. They may even get up and dance.
"At mealtimes they're great listeners and they proffer the odd wry comment, as well as juicy bits of gossip they've picked up. But they retreat to their cabins regularly because they're like mobile phones – they need to recharge with time on their own.
"And when the ship gets into port, introverts will enjoy looking round churches, cathedrals and temples and seeing how the locals live."
Some fellow cruisers will write off the introverts as boring and dull because they're so quiet, but that's making a big mistake, says Becki.
"If they're given a chance to shine, introverts can often surprise everyone with their wit," she explains. "They observe so much, they never miss a trick and they know exactly what everyone is up to!"
✤ Introverts will love a Seabourn spa and wellness cruise, featuring yoga and meditation, with an itinerary around Africa and India (seabourn.com, 0344 338 8615).
The People-Pleaser
If you like spending your holiday helping others, you're probably a people-pleaser.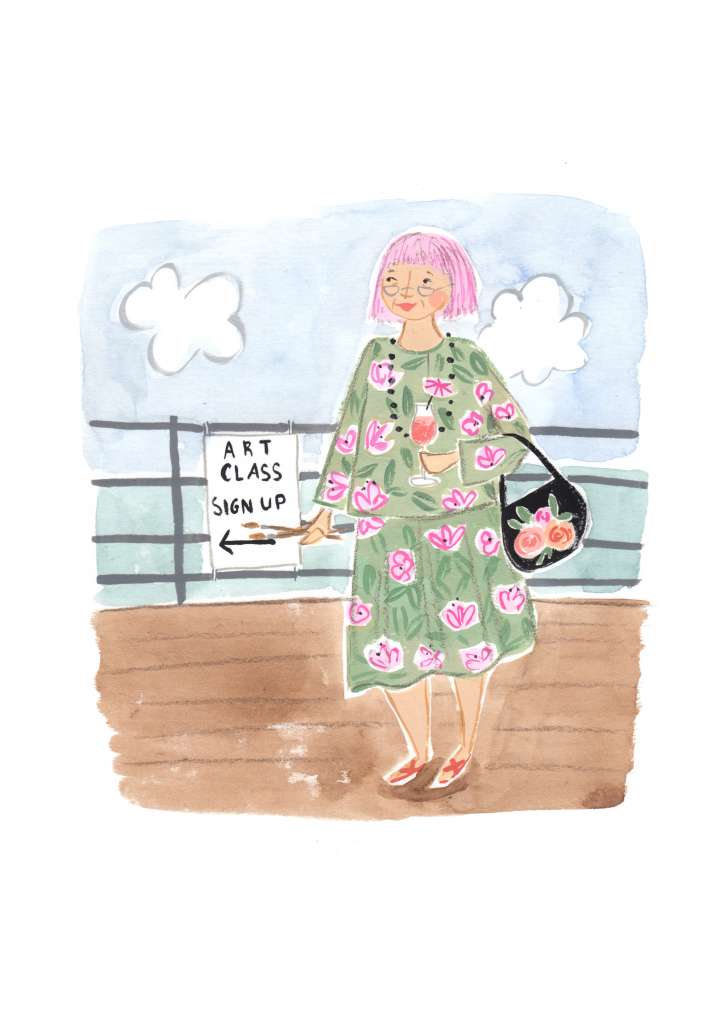 "These are the cruisers who look to see if anyone needs a hand with their luggage, even when there are stewards around," says Becki.
"At mealtimes they pass dishes round the table and collect the empty plates. If they could, they'd probably do the washing-up as well!
"They'll pick up litter and sit with an ageing relative or children so a young couple they hardly know can enjoy a late-night drink. They love to be needed."
That sounds like a good thing – but people-pleasers can also have a passive-aggressive side, warns Becki.
"They spend their day doing favours for other people, but they also complain about it," she says.
"They're quite likely to have a good old moan about missing the show or the cake-decorating class because they were playing hide-and-seek all afternoon.
"You never know where you stand with this kind of person, and you wonder what they say behind your back. It's hard to work out what they want, because they often don't know themselves.
"And when people take advantage of their kindness, that makes them even angrier."
✤ To find fellow travellers of all ages who might appreciate a helping hand, try a Disney cruise in the Caribbean (disneycruise.disney.go.com, 0800 171 2317).
The Leader
This traveller likes to see the bigger picture on their cruise – and to be the one calling the shots.
"The leader always wants to know where they're going, how they're getting there and what's going to happen when they arrive," says Becki.
"They always sound as if they know where they're going, so when the ship docks and they head off to do some snorkelling or find a street market, other cruisers tend to follow them.
"Leaders bring people together, and some people fall for that charisma and get a crush. But when they've been lost down a few side streets or ended up on the wrong beach, they realise the leader is a little light on detail."
Becki also warns that fellow cruisers can easily tire of being bossed around and rounded up to go a cigar factory, when what they really want to see is the local food festival.
"If you're with a leader, make sure you're clear about what you want," she advises. "Stick to your guns and don't let the other person make too many decisions for you."
✤ Leaders will love Royal Caribbean's Brilliance of the Seas, where they can enjoy showing their companions round the delights of Copenhagen, St Petersburg and Helsinki (royalcaribbean.co.uk, 0844 493 4005).
The Inspirer
Every cruise needs a sprinkling of these characters, because they make everyone else feel more interesting.
"The inspirer listens, they're confident and their moods are balanced," says Becki. "They make everyone around them feel included, and their favourite thing is to get other people talking about themselves. On board they'll try a bit of everything, and they'll laugh at themselves if they're a flop at crazy golf or aqua-aerobics.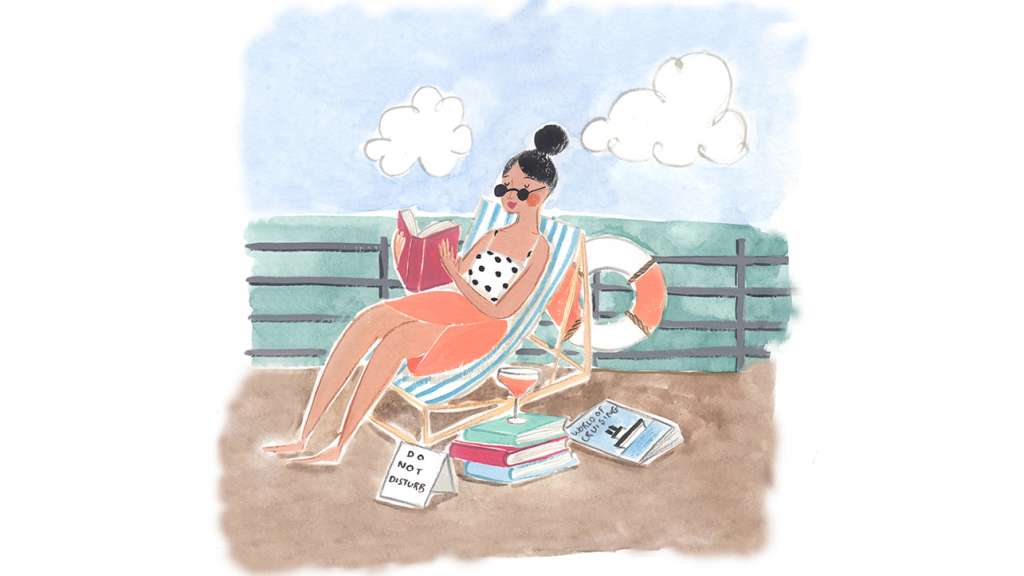 "Their can-do attitude gives others the courage to try new things – whether it be the Saturday Night Fever dance class or the flower-arranging tutorial. They'll often say something like: 'I'm going diving tomorrow if you fancy it,' but they're easy going so they won't take offence if you don't join them.
"And they're always learning – they love the big-ticket speakers and they get their own inspiration from the mountaineers and fighter pilots who talk about their adventures."
If this person does have a flaw, it's that being so upbeat and positive can be exasperating for the rest of us, who quite enjoy the occasional whinge about the service at breakfast or the noisy people in the next cabin. But what can you do?
"It's no good trying to share your grumbles with an inspirer because they just won't join in," says Becki.
✤ Inspirers will love an InnerSea Discoveries Alaska cruise, which combines wilderness and wildlife with gourmet dining and fine wine (alaskacruises.com).
The Eccentric
Most cruisers are happy to go with the flow but there's always a few who like to stand out from the crowd.
"Eccentrics just love to be noticed," says Becki, "so they usually dress in an attention-seeking way. They're the ones in a bright spotty bow tie or with fluorescent pink hair, even well into their seventies.
"They don't care about rules and regulations, so they may smuggle a bottle of their favourite rum on board, or they'll flout the dress code for dinner. You'll spot them on deck reading a really unusual book, and they love creative classes where they can express themselves – things like the author academy or poetry session.
"Everyone wants to get to know these personalities and they can be great company. You can be yourself with an eccentric because they're never judgmental and their attitude to life is 'each to their own'."
But because they take pride in flouting convention, eccentrics can often be tactless – and in a sociable environment like a cruise, that may be a problem.
"They sometimes misfire socially and cause offence in company with their blunt views and honesty," warns Becki. "Also they can spoil group activities for others. If you're at Zumba class and everyone's going to the right, the eccentric will deliberately go to the left just to be different. That might be funny on day one, but after a week it can get annoying."
✤ Eccentrics will enjoy Peter Sommer's cultural tours of Ancient Greek and Roman sites, though they'll probably think they can improve on the pre-cruise reading list! (petersommer.com, 01600 888 220).