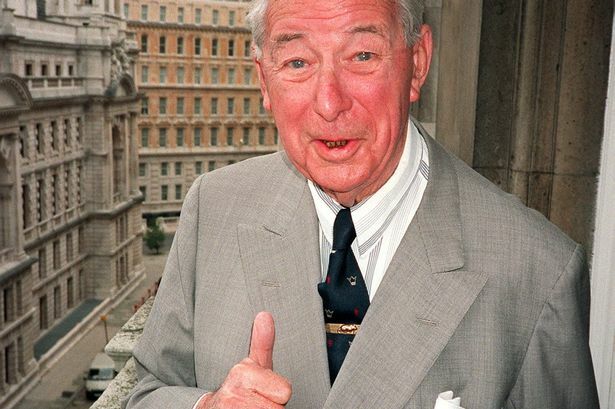 Who gets the best cruise deal – early bookers or late bargain hunters?
How do you get the best holiday value? Book early or wait for a last-minute deal? The debate has raged since holiday camp king Fred Pontin made "book early" the slogan for his 1970s TV ads, and it is just as valid today as cruise lines do their best to persuade customers to put their
How do you get the best holiday value? Book early or wait for a last-minute deal?
The debate has raged since holiday camp king Fred Pontin made "book early" the slogan for his 1970s TV ads, and it is just as valid today as cruise lines do their best to persuade customers to put their deposits down months ahead, and yet cut their fares dramatically as the departure date nears and cabins remain unfilled.
Making a booking the minute new season programmes launch can guarantee the ideal cabin on your preferred ship, often with extra thrown in. While those who wait until a couple of months before departure won't receive the same benefits, the chances are they'll be scoring a hefty saving on the cost of their holiday.
P&O Cruises and Cunard are among the cruise lines forced into making changes to their pricing policies in recent years, following frustrations from customers who felt they were not being justly rewarded for booking early. Many felt that, while P&O Cruises' Vantage Fare provided value-added incentives, it did not offer loyal passengers the most competitive pricing. Instead, the best value was obtained by passengers taking advantage of heavily discounted last minute deals.
Extensive discussions saw P&O Cruises introduce Select Price fares, which retained the incentives of the original 'Vantage Fare' but with more attractive fares. Cunard followed suit with the introduction of its Cunard Fare. Today, P&O's Select Price fare allows guests to choose a specific cabin number, first priority reservations in main restaurants and exclusive eligibility for stateroom upgrades, supplemented by incentives such as a on board spending money, port car parking, airport parking or coach transfers.
Now guests are aware of all three levels of pricing from the start. They are aware of the benefits to each pricing choice and have a clearer picture in front of them of how are happiest to book their holiday. The only debate to be had now is not about cruise line integrity and communication with passengers but to the nitty gritty argument of which way of booking actually comes out on top.
While the developments were well received, with considerably smaller margins between prices for those who booked early with and the discounted prices offered close to departure, there is still a marked difference and the question of whether to book early or late remains a subject of controversy. With this in mind, we took at a look at who can benefit from booking early and who can afford to stretch their precious pennies further by waiting for a late deal.
The Early Bookers
There are some cruises for which early booking is essential. In most cases it's the only way to accommodate large groups or families, especially when there is no flexibility over dates. Brand new ships and adventure cruises with limited accommodation have similar constraints.
Booking early is the only way to guarantee the cabin you want, so if you need accommodation adapted for the disabled, a three or four berth family cabin, or have your heart set on a certain suite, you'll need to join the early bookers.
Similarly, if you're booking a family cruise to coincide with the school holidays, travelling for a special occasion or only able to travel on certain dates due to work commitments, booking early is a must. Waiting until the last minute may result in a discounted rate but you risk missing out on your preferred dates and having to make do with an alternative ship and itinerary. Booking early leaves you free to enjoy the added incentives and let the holiday countdown begin.
Adventure cruising around Alaska or the Galapagos Islands is a once-in-a-lifetime experience. Add to this the fact that expedition cruise ships are often small in size to ensure an intimate cruising experience, and there is little wonder that adventure cruises sell out quickly. More people than ever are venturing off the beaten path and booking early will give you more time to devour the guide books.
The Late Deal Hunters
Those who are flexible when it comes to dates and cabin type can afford to hang around for the discounted rates offered by cruise lines as departure date looms.
While cruising is becoming increasingly popular with families and younger couples, those who are enjoying their retirement are perfectly placed to take advantage of last minute deals. If you're free to travel whenever the price is right, a last minute booking can save a pretty penny.
Similarly, if you rarely use your cabin for anything other than sleeping and dressing, a last minute cruise deal could be favourable. Discounted fares often mean accepting what is known as a 'guaranteed cabin', meaning that while you have a firm reservation, your precise cabin will be allocated at the operator's discretion, sometimes as late as on arrival at your embarkation port.
While this can sometimes see you given a higher grade of cabin at no extra cost, the location cannot be predetermined.
If your main concern is getting your holiday for the cheapest possible price, then a late cruise deal is often the answer. You will need to be flexible when it comes to cabin type, ship, itineraries and dates, but you'll benefit from the most competitive prices within a couple of months or even weeks of departure.
So which is better? Booking early or late? Michael Wilson, managing director of Bolsover Cruise Club said: "It is difficult to offer a conclusion as to which comes out on top in terms of booking early and booking late. It really is all down to personal preference and situation.
"The debate remains a grey area and one that is cause for great discussion on our forum. The great thing about new pricing policies, like those mentioned from P&O Cruises and other from cruise lines including Celebrity Cruises and Royal Caribbean International, is that they are very helpful in making it extremely clear exactly what each fare includes.
"Customers have more information than ever on which to base the decision and it truly does eventually come down to the individual".