Search for your ideal Cruise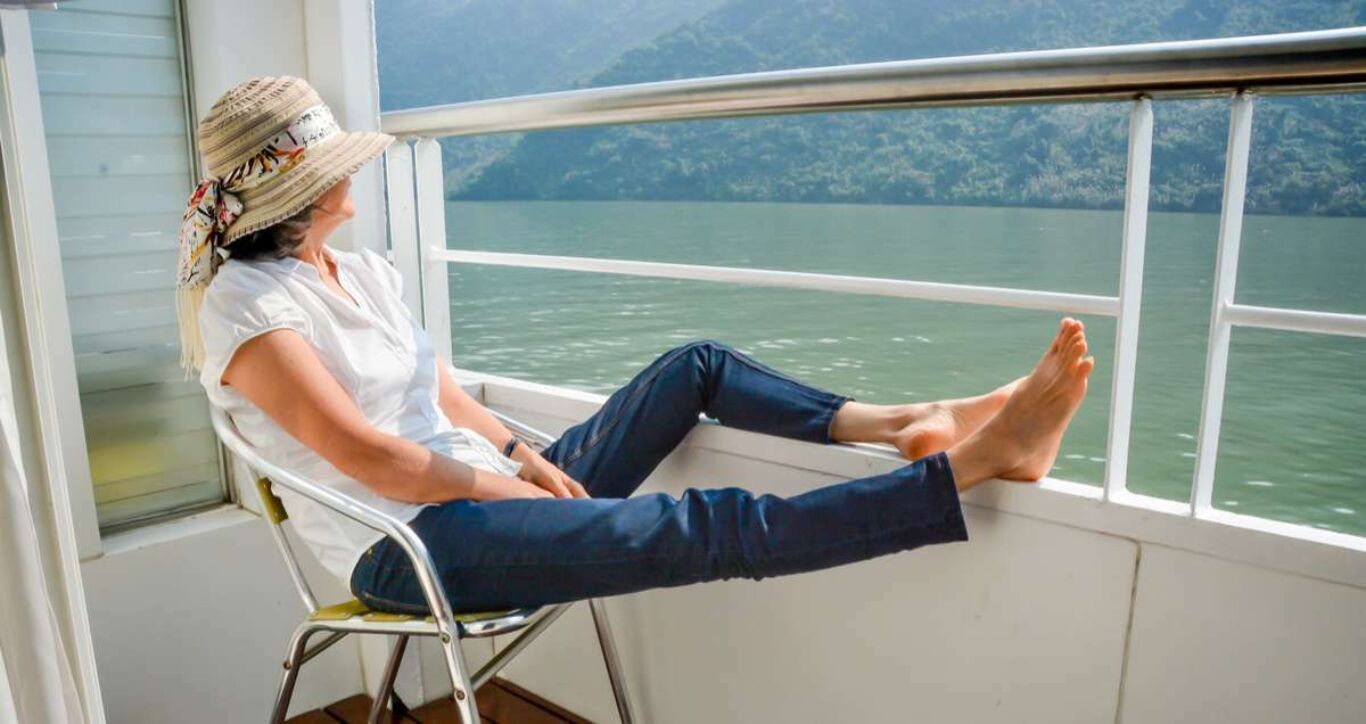 Why a river cruise is perfect for solo travellers
Thinking of going on a river cruise as a single traveller? You're certainly not alone. River cruises are a fantastic option for solo travellers: an increasing number of lines offer single cabins, while others reduce – or waive – single supplements. River ships are friendly and intimate vessels that never feel overwhelming – ideal for
Thinking of going on a river cruise as a single traveller? You're certainly not alone. River cruises are a fantastic option for solo travellers: an increasing number of lines offer single cabins, while others reduce – or waive – single supplements.
River ships are friendly and intimate vessels that never feel overwhelming – ideal for solo travellers. With some expedition-style ships carrying as few as 10 passengers and European ships catering for up to 190, it's really easy to meet and socialise with your fellow shipmates. The crew members will get to know you quickly as well; it will probably only take a day or two before they remember your name – and your favourite cocktail!
The flexibility of the open-seating dining arrangement on river cruises is also a great way to get to know people and make new friends. You can choose to sit somewhere different at every meal, or pick the same spot once you get to know people. The only exceptions are Amadeus River Cruises, which attracts various nationalities from around the world, or CroisiEurope, which attracts French speakers; both allocate set tables at the start of the cruise. But you'll always be seated with fellow English speakers and will still have plenty to talk about – and you can mingle with everyone else in the lounge.
River cruises also make it easy to budget as the fares include a high number of inclusions: typically, free-flowing wine with lunch and dinner (APT, A-Rosa, CroisiEurope and Uniworld also feature an open bar), one or more daily excursions, complimentary WiFi and free use of bikes to go out exploring under your own steam. Some lines, including APT, Avalon, Emerald Scenic, Tauck and Uniworld, also include tips in the fare – and with APT, Avalon and Uniworld you even get private home-to-airport transfers, making the whole trip a hassle-free experience from start to end.
Single-friendly Saga offers hundreds of single cabins at no extra cost and is featuring three dedicated cruises for single travellers in 2018 on the Rhine and Portuguese Douro. Also for 2018, the River Cruise Line will be offering 12 cabins exclusively for single occupancy, with substantially reduced supplements, on its charming, historic ship Lady Anne, which sails on the Rhine and Dutch waterways.
Tauck doesn't charge a single supplement for category 1 cabins on any of its European river cruises. Scenic has single cabins on all of its ships and CroisiEurope has single cabins on its larger vessels. Along with other lines, including Amadeus, AmaWaterways, A-Rosa, Avalon, Emerald, Riviera Travel and Uniworld, they offer some sailings with no single supplements or with great deals for singles.
For exotic long-haul destinations Asia specialist Pandaw is offering no single supplement on selected cruises bookable until 2019. With G Adventures, which also offers exciting, small-ship expedition cruises, there is no single supplement on the majority of sailings and single travellers are paired up with a roommate of the same sex and pay the same fare as everyone else.
In short, there are plenty of welcoming river ships if you prefer to sail alone – with the guarantee that you'll always meet plenty of like-minded people along the way.