Search for your ideal Cruise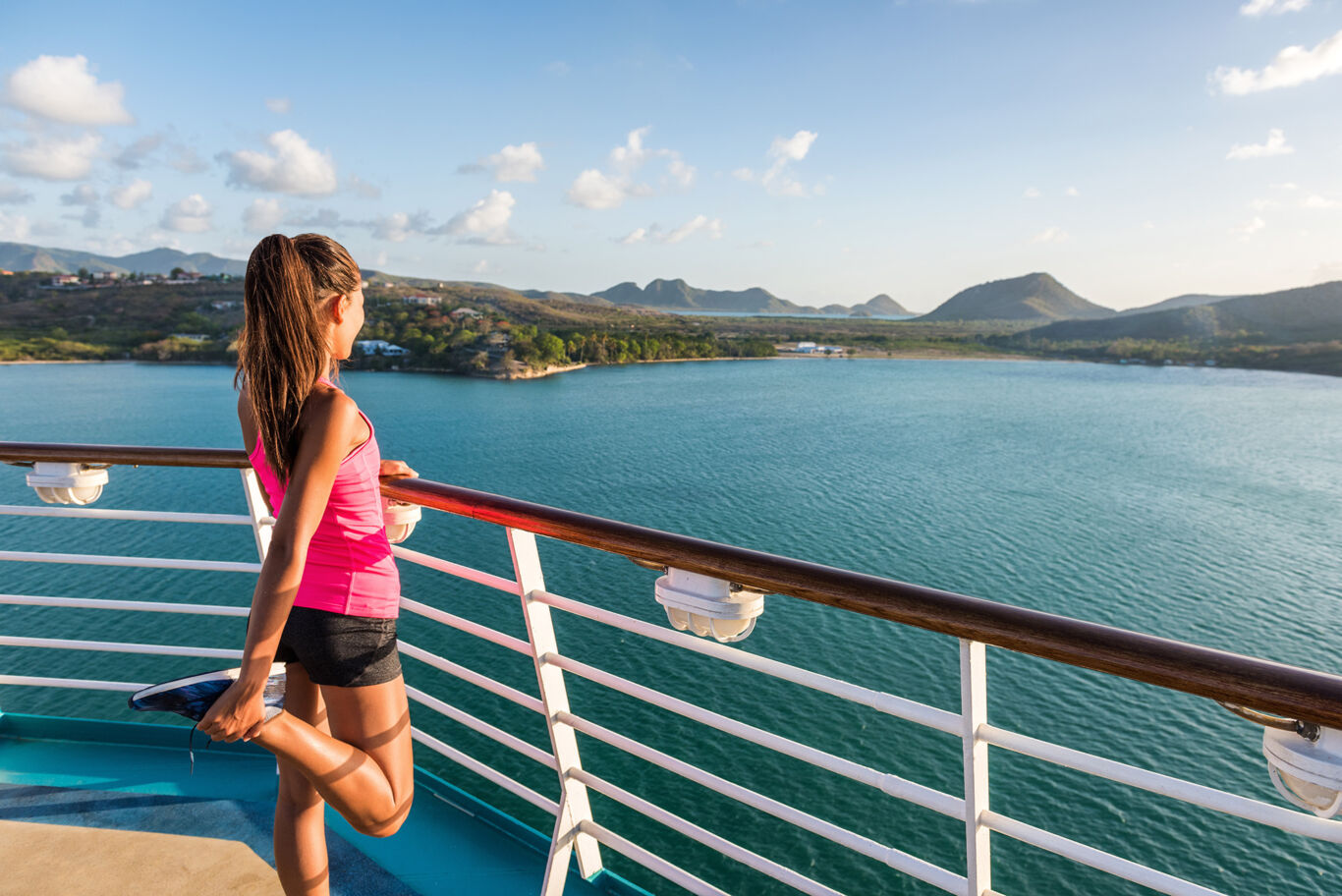 Work Up A Sweat: The top cruise lines for keeping fit
Burn off all that delicious cruise cuisine with these fitness and wellbeing-focused cruise lines
Burn off all that delicious cruise cuisine with these fitness and wellbeing-focused cruise lines
Throughout September and October, The Cruise Lines International Association (CLIA) and the cruise industry will be coming together to discuss and share everything that is great about cruising using the hashtag #ChooseCruise.
The focus this week is on Sport & Fitness – and so we've picked seven ships that would be ideal for anyone who likes to stay fit, active and healthy at sea. Because everyone is different and we all like to keep our fitness levels up in different ways, we're looking at a wide range of ships that offer a wide variety of activities and facilities. As with every aspect of cruising, even the wellness aspect offers something for everyone.
Independence of the Seas – Best for the Whole Family
The recently refurbished Independence of the Seas is perfect for the entire family thanks to the wide variety of options available on board. Not only does she have a large fitness centre that is equipped with some of the most state-of-the-art fitness equipment at sea, she also offers more fun and innovative ways to stay active, perfect for those that despise the thought of running on the spot for 30 minutes every morning.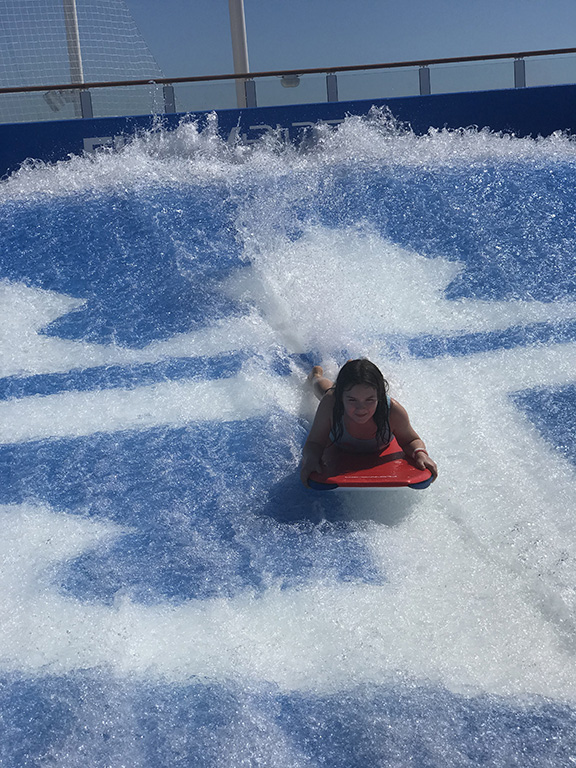 These alternatives include laser tag, FlowRider, a large rock-climbing wall and an array of fitness and wellness classes. Splashaway Bay is also ideal for little cruisers, and teens can keep their heartrate up thanks to the brand new SkyPad.
Norwegian Escape – Best Top Deck Activities
Another ship that offers fitness options aside from just the standard gym experience is Norwegian Escape. The Rope Course is not something you'll find on every ship and it really does test your ability and balance skills. This three-storey course offers 99 challenges and the chance to walk the plank!
If that's not enough, the mini golf course will help you get those steps in and, if you'd prefer, you can just sweat it out in the Pulse Fitness Centre. There's also a large waterpark and basketball court – the latter being perfect for sports enthusiasts.
MSC Seaview – Best Gym
Although she offers numerous keep-fit options, if a state-of-the-art gym is what you're looking for and nothing else, then this is the ship for you.
MSC Cruises Wellness Experience sailings are in partnership with Technogym and we doubt you'd find a more comprehensive fitness experience anywhere else at sea. You'll have a body scale consultation with a trainer and a health check from the onboard doctor before a plan is put into place which best suits you.
Cardio and strength training equipment are offered alongside numerous classes, including Pilates, yoga and Tai Chi.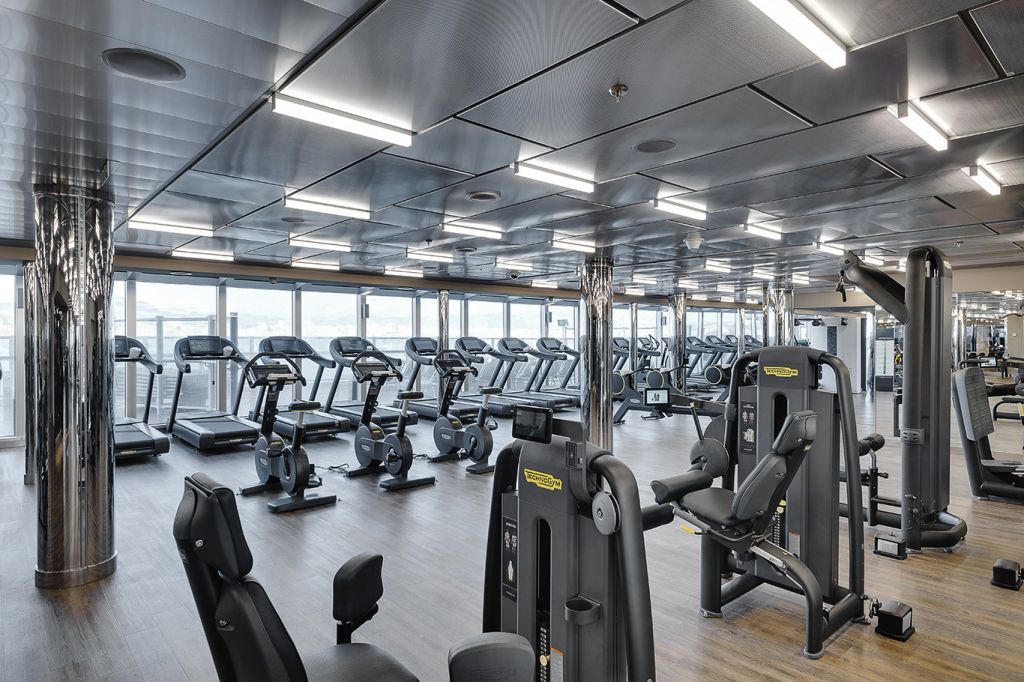 Queen Mary 2 – Best for Dancing
Yes, we feel something that acknowledges peoples love of dance should absolutely be included in this list. It is fitness, after all.
If you want to perfect your ballroom dancing as you sail for another exotic destination, then the Queen Mary 2 is the ocean liner for you. She's elegant, charming and The Queen's Room is the ideal place to spruce up your waltz or tango skills.
There are often gentleman hosts onboard as well, so there's no need to worry if you don't have a partner.
AmaLyra – Best for Cycling
We've selected the AmaLyra, but really the entire AmaWaterways fleet is a great choice for those who like to stay fit by cycling around a city taking in the natural surroundings.
Each river boat carries a fleet of bicycles that can be used free of charge. As your river boat often docks right in the heart of a destination, you can be ashore sightseeing and staying fit at the same time within minutes.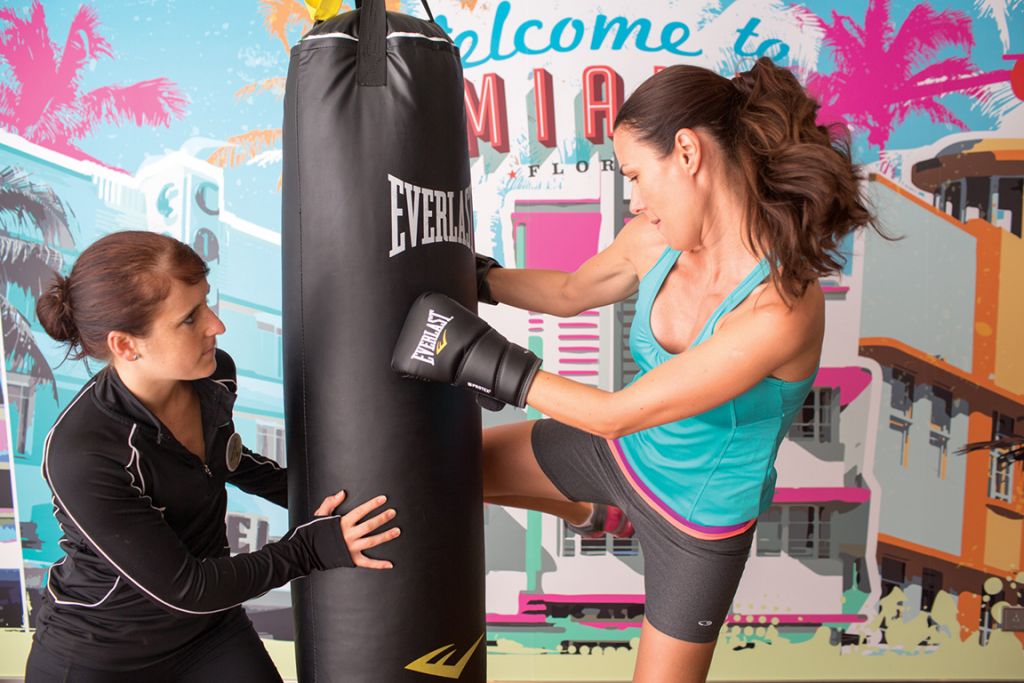 Viking Sun – Best for Walking
If you like to stay active by walking, Viking Sun is a great choice. With a 360-degree wraparound promenade deck, you can tick off one mile after four full laps. The great thing about walking on the outer decks is the ever-changing scenery that awaits you. It's also a great way to make new friends.
Once you have completed your early morning walk, you can relax those muscles in your legs by submerging yourself in the Infinity Pool on Deck 7 – what a great way to start the day.
Azamara Pursuit – Best for Vitality
If you like to immerse yourself in wellness and fitness classes during your time at sea, consider Azamara Pursuit for your next cruise. A wide range of complimentary classes are available onboard, including yoga, Pilates and cycling. The gym is also available to use and features weights, treadmills and stair-steppers.
Although the complimentary offerings are impressive, you also have the option to pay for more in-depth experiences, such as customised Pilates instruction and the Body Sculpt Boot Camp.