Search for your ideal Cruise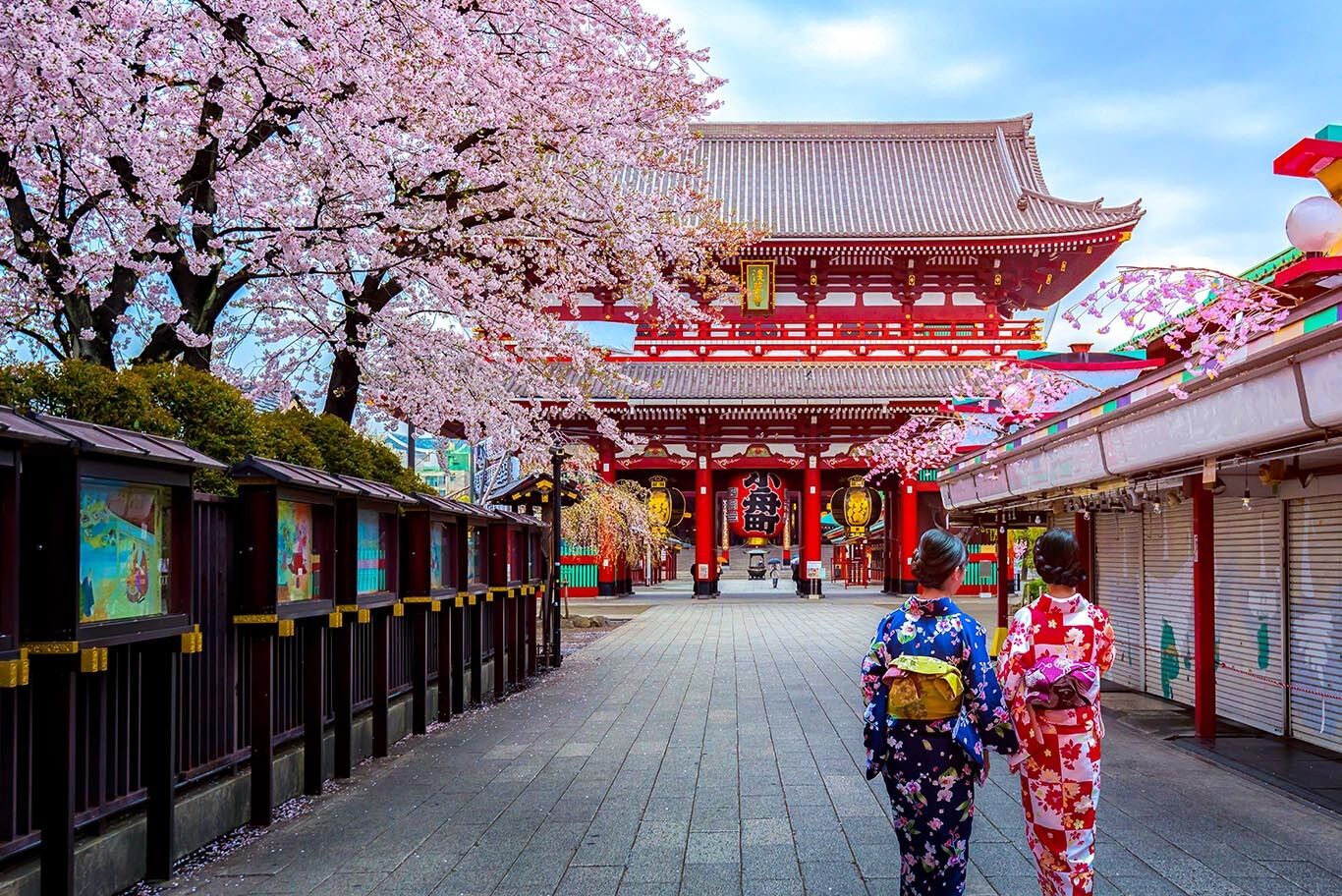 Your Ultimate Guide to Tokyo
Japan's capital, Tokyo, is like nowhere else on earth – so follow our guide and you don't get lost in translation
Japan's capital, Tokyo, is like nowhere else on earth – so follow our guide and you don't get lost in translation
Japan's spectacular capital is more than a destination; it's a time-warp. Much of the city lives in a future that the rest of us have yet to experience, while the remainder is a throwback to a culture that endured for thousands of years in virtual isolation.
Home to more than 37 million citizens, Tokyo is the world's most heavily populated metropolitan area, and a single day will hardly even scratch the surface.
With so much to see it's vital to plan your itinerary in advance, so start by checking which cruise terminal you'll arrive at. Smaller vessels, which can fit under the Rainbow Bridge, dock at Harumi Passenger Terminal in Tokyo Port.
Passengers on larger ships arrive at Yokohama and will need to factor in the 45-minute rail journey to central Tokyo.

FIRST TIME?
08:30 – The best way to explore Tokyo is by train or metro, so buy a one-day pass that covers both systems (available from stations, newsagents or convenience stores). Rather like London's Oyster card, this allows you to travel more or less anywhere within the city – but do remember to tap out when you leave the station.
Morning rush hour is not for the faint-hearted but it is a signature Tokyo experience (exquisitely uniformed officials push yet more passengers into the already overfilled carriages). Avoid or enjoy the spectacle, according to taste.
09:30 – Head for central Tokyo, the area to the north and west of the Sumida River. This has been the heart of the city since Edu (Tokyo's former name) replaced Kyoto as the military capital of a unified Japan in 1590.
One sight you simply mustn't miss is the Imperial Palace (rebuilt after the city was destroyed in the Second World War, but still spectacular). Admission is allowed only on New Year's Day and the Emperor's birthday, so it's unlikely you'll be able to enter, but walk round the vast moat, marvel at the incredible bridges and gates, spend time in the public gardens and you'll get an understanding of Japan's enduring imperial majesty.
11:00 – Ginza, Tokyo's equivalent of Bond Street or Fifth Avenue, is a 15-minute stroll from the Imperial Palace, but history buffs will prefer Hinode Pier (closest station Hamamatsucho).
Like so many world-class cities, Tokyo came to prominence because it was situated at the point where a major river entered a harbour. A 30-minute boat tour to Asakusa (with English commentary) explains how it grew from a simple fishing village to one of the world's mightiest cities, with a population exceeding one million even in the eighteenth century.
Noon – Tokyo has more high-rise viewing platforms than almost any other city. The Eiffel-like Tokyo Tower is still one of the most famous but the Tokyo Skytree (opened in 2012 and, at 634 metres, the tallest such structure on earth), provides an unforgettable 360 degree panorama and is within walking distance of Asakusa's ferry terminal.
13:30 – It's time for lunch, so return to ground level and head for Senso-ji Temple (also known as Asakusa Kannon). But before you explore the temple itself – or its unforgettable shopping street, crammed with everything traditionally Japanese – duck into one of the superb restaurants that surround it. Many have English-language or pictorial menus so you can simply point to what you'd like (pork noodles washed down with local beer will cost you around £15).
15:00 – Tokyo is so richly endowed with Buddhist temples and Shinto shrines that it's almost impossible to count them. Senso-ji is far from the most peaceful but it's Japan's Buddhist equivalent of St Peter's Basilica in Rome, so if you're only going to see one, this should be it (according to legend it was founded to enshrine a golden statue, pulled from the river by two fishermen).
16:30 – The urge to splurge has been restrained for long enough and now it's time to hit the bright lights of Ginza (served by metro stations on the Hibiya and Yurakucho lines). But Japan's most famous shopping sector specialises in high-end international brands, so if it's local authenticity you're after, make like Bill Murray and Scarlett Johansson in Lost in Translation and check out Ginza's countless cocktail bars. Happy Hour beckons!
THE BASICS
✤ Rail/metro pass: jreast.co.jp
✤ Water bus routes: gotokyo.org
✤ Imperial Palace: japan-guide.com
✤ Tokyo Skytree: tokyo-skytreetown.jp
✤ Senso-ji temple: japan-guide.com

BEEN THERE? GO HERE!
1) Museums – As you'd expect, Tokyo is fabulous for culture vultures. Tokyo National Museum is a must, with its 90,000 exquisite treasures (ceramics, lacquerwork, textiles, paintings, weapons, armour and sculptures) from every period of Japanese culture. The museum is located in Ueno Park, one of Tokyo's largest and most beautiful public spaces. Ueno was part of Kaneiji Temple during the Edo period, and the Edo-Tokyo Museum, dedicated to the history of that era, reopens this April after a major renovation.
If you're interested in Japanese art, head for the Sumida Hokusai Museum, opened in 2016. The great Katsushika Hokusai lived in poverty for most of his life (a display shows him working – almost blind – in his 80s in the hovel he shared with his daughter). Yet his beautifully precise woodblock prints – including The Great Wave off Kanagawa and Red Fuji – had a huge influence on the Western art in the 20th century.
2) Mountains – On clear days you can see iconic Mount Fuji from the city, but the best view is from another mountain, less than an hour from Ginza and easily reached by public transport. A funicular railway (Japan's steepest) will whisk you up Mount Takao, where you'll find restaurants, cafes, souvenir shops and food stalls selling bizarre Japanese delicacies. From here it's a relatively gentle stroll up to Takao-san Yakuoin temple, one of the oldest Buddhist places of worship in Japan, guarded by its long-nosed Tengu superheroes. If you're up for an adventure, climb the multiple stairs to the original Shinto shrine and the summit beyond.
3) Moments – Shinjuku is best explored after 6pm (unless you're a shopper). This is Tokyo's commercial heart, and some two million commuters pass through its railway station – the world's busiest – each day. Most are heading for the government and financial offices to the west, or to the department stores and boutique outlets to the east. But come sunset, Shinjuku is party town.
If you're a Westerner, you'll probably never understand the Japanese fascination with pachinko (a slot machine gambling game involving ball bearings), but it's worth popping your head into a pachinko parlour just for the experience. Then there's the seedy nightclub district known as The Golden Gai – Tokyo's version of London's Soho.
For a more authentic experience, ask for directions to Omoide Yokocho (otherwise known as "Yakitori Alley"). It's a rabbit warren of wooden passageways, crowded with tiny but packed fast food outlets that specialise in meat, fish and vegetables, grilled in front of you over charcoal.
THE BASICS
✤ Tokyo National Museum: tnm.jp
✤ Edo-Tokyo Museum: tnm.jp
✤ Sumida Hokusai Museum: hokusai-museum.jp
✤ Mount Takao: jnto.org.au
✤ Shinjuku: gotokyo.org

FAMILY FUN
1) Tokyo DisneyLand
The first Disney resort outside the US (it opened in 1983) is now the second most visited theme park in the world, after Disney's Magic Kingdom in Orlando. There are seven sections: World Bazaar, Adventureland, Westernland, Fantasyland, Tomorrowland, Critter Country and Mickey's Toontown. With 18 million visitors every year you should prepare for queues, but you can expect to see all the familiar Disney characters and – of course – Cinderella's castle.
If your children are slightly older (8-14), you might prefer Disneyland's newer sister attraction, Tokyo DisneySea, which opened in 2001 and now draws 14 million visitors a year. Those much-loved characters are still in evidence, but with sections including Mediterranean Harbour, American Waterfront, Lost River Delta and Arabian Coast, it offers a far more educational experience.
2) LegoLand Discovery Centre
Tokyo can be rainy, especially in summer, so it makes sense to have an undercover outing lined up. Lego-loving children will find more than three million bricks to play with (we'll take the company's word for that) at the Legoland Discovery Centre. Reopening on 9 March after a lengthy renovation, it's packed with attractions including a 4D cinema, Kingdom Quest and Merlin's Apprentice thrill rides, and a chance for budding engineers to build their own miniature cars and test them against the clock on a race track.
3) Tsukiji Fish Market
It's a slightly left-field choice but if you want older children to see the "real Japan", take them to the world's largest and busiest fish market. And don't delay, because Tsukiji is due to close in October and move to its new site in the Tokosu district in time for the 2020 Tokyo Olympics.
Seasoned travellers recommend rising around 2.30am to visit the famous tuna auction. You might prefer to see it on YouTube and head there at a sensible hour – though the earlier you arrive, the better the produce and the more drama you'll witness, so don't leave it later than about 9.30am.
Guided tours are available but there's little reason why you can't do it independently as a family group (though beware of the beeping forklift trucks).
There's more diversity of sealife here than you'll ever find outside a David Attenborough documentary – and the best part is, you get to sample it. For an eye-opening experience, take the children for breakfast to any one of the numerous counters and stalls that cater for hungry market workers. Is this fresh sushi, or what?
THE BASICS
✤ Tokyo Disneyland: tokyodisneyresort.jp
✤ Legoland Discovery Centre: tokyo.legolanddiscoverycenter.jp
✤ Tsukiji fish market guided tours: tsukijitour.com