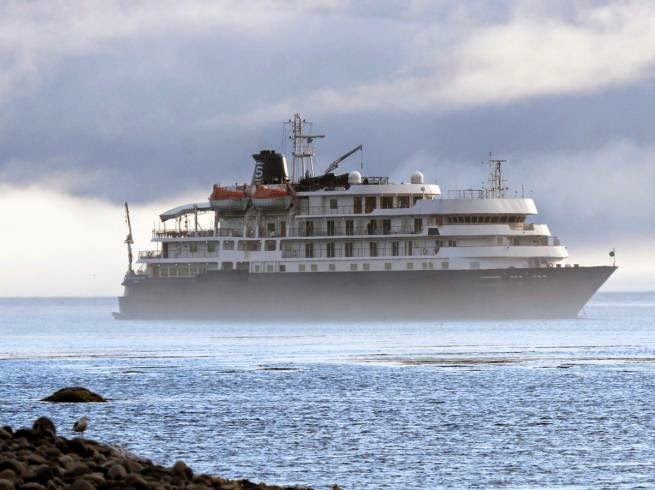 Zegrahm Expeditions offers 25th anniversary journeys
Zegrahm Expeditions, specialists in small-ship cruising, are to celebrate their 25th anniversary with two expeditions that will be hosted by four of the original co-founders to commemorate this milestone in its history. Departing on 28 April 2015 is their The Azores & Canary Islands expedition. This 17-day journey on-board the 110 passenger capacity Sea Adventurer
Zegrahm Expeditions, specialists in small-ship cruising, are to celebrate their 25th anniversary with two expeditions that will be hosted by four of the original co-founders to commemorate this milestone in its history.
Departing on 28 April 2015 is their The Azores & Canary Islands expedition. This 17-day journey on-board the 110 passenger capacity Sea Adventurer offers a mix of quaint villages, birdwatching, hiking, wine tasting, and visits to colourful markets. Guests will explore the eastern Atlantic's volcanic islands including Sao Miguel, Graciosa, Pico, Faial, Terceira, and Santa Maria, as well as the Canary Islands and Madeira. Guests will also spend a full day exploring Seville and can enjoy an optional excursion to Marrakech. This expedition is priced from $9,980 per person.
The second expedition, Tahiti to Easter Island, departs on 29 October and is a 21-day voyage on-board Caledonian Sky. With a passenger capacity of just one hundred guests, this intimate cruise will explore the Marquesas, Tuamotu, and Pitcairn Islands. The itinerary has been designed to offer a mix of natural history and culture with plenty of atolls, lagoons, and beaches to take in. Guests can enjoy snorkelling and diving nearly every day where they can discover healthy reefs teeming with tropical fish. This expedition ends at Easter Island, where guests will see giant volcanic stone statues known locally as moai. This expedition is priced from $18,480 per person.
Each of these voyages will be joined by an expedition team of naturalists, ornithologists, and marine biologists, along with Zegrahm co-founders Mike Messick, Jack Grove, Peter Harrison, and Shirley Metz.
Zegrahm President Edwin Blythe said "These expeditions are the true essence of Zegrahm, and we're excited to celebrate our 25th year of travel with these signature voyages. Not only will our travellers be visiting remote corners of the world, they'll also participate in special celebrations, receive exclusive commemorative gifts throughout each trip, and be part of a special donation made to a charity in each of the areas we visit."
(Photo credit to Zegrahm Expeditions)