Search for your ideal Cruise
Why cruise on this ship?
La Nouvelle Etoile is an ultra deluxe barge with very spacious accommodation for only 8 passengers, offering a wonderful blend of traditional elegance and sophisticated, state of the art facilities.
find your perfect cruise
Dining
The classic traditions of French and International cuisine are an unforgettable highlight of your cruise. The onboard chefs are experienced, highly-trained culinary artists, whose gastronomic creations are often rated higher by discerning clients than those they have sampled in top restaurants.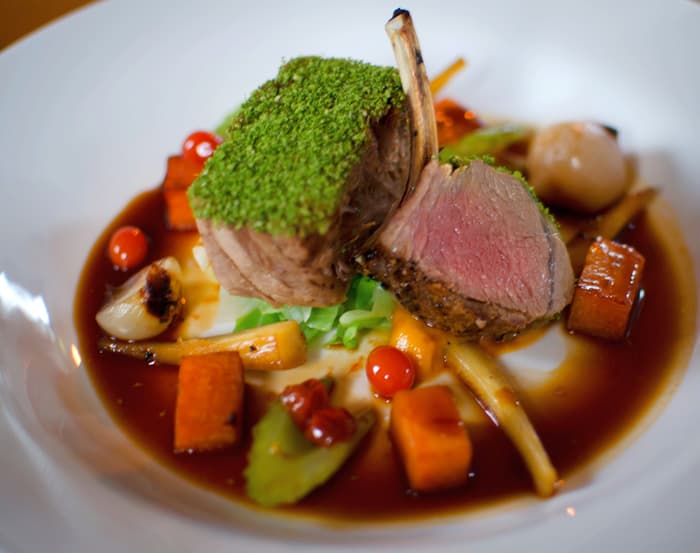 European Waterways Food.jpg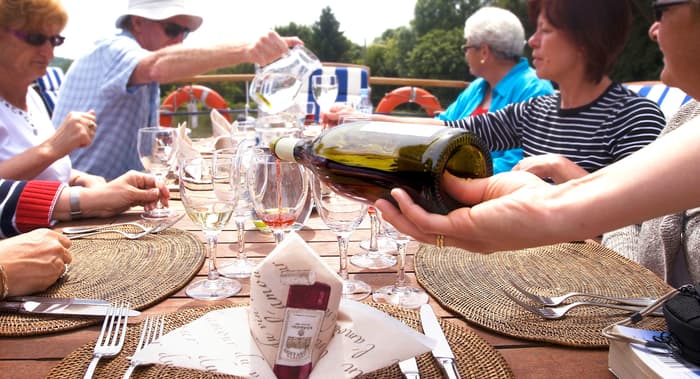 European Waterways Exterior Fine Dining on Deck.jpg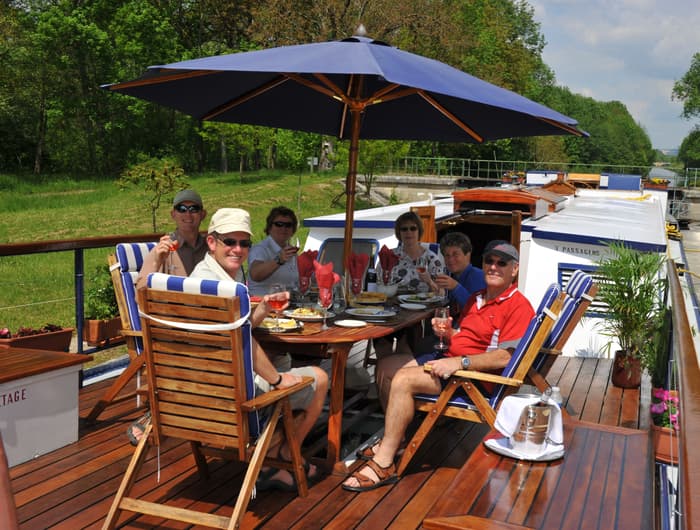 European Waterways Exterior Family and Friends Charters.jpg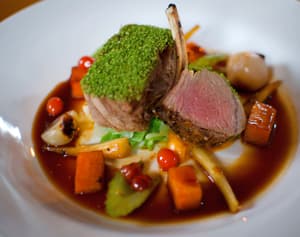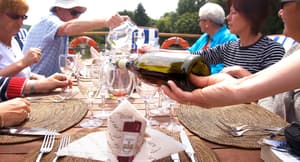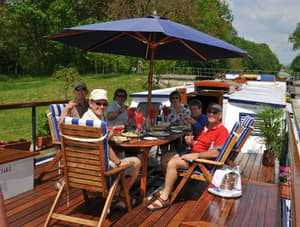 Cuisine & Dining Onboard
Before you wake each morning, a crew member has visited the local patisserie to collect newly baked breads, buttery croissants and a variety of fresh pastries, which will be laid out in the saloon with an array of fresh fruit and other accompaniments. Together with the aroma of fresh coffee brewing, the day has just begun and you may want to enjoy your breakfast on deck.
Luncheon may be a colourful arrangement of salads, pâtes, savoury quiches and of course, a selection of cheeses, all accompanied by an excellent choice of wines from the barge cellar. This daytime feast is often enjoyed on the sun deck, perhaps while cruising.
Dinner is the culinary highlight of each day. Served by candlelight, each course is a delicious creation, complemented by fine wines. Your chef will use the best fresh ingredients, bought from the wonderful local markets and pick fresh herbs from the small onboard herb garden to skilfully produce mouth-watering regional and national dishes that are full of flavour.
Features
Experience: Complimentary
Food type: Regional
Entertaining
Each hotel barge has a library, games and a CD player/iPod dock and some of them a spa pool on the sun deck, TV/DVD, or computer with internet access, often WiFi. Some even have a telescope for an after-dinner gaze into the night sky. There is also, of course, an open bar stocked with a wide range of alcoholic and soft drinks.
Enrichment
La Nouvelle Etoile does not offer any dedicated enrichment facilities. She however visits many locations of historical and cultural importance along her many itineraries.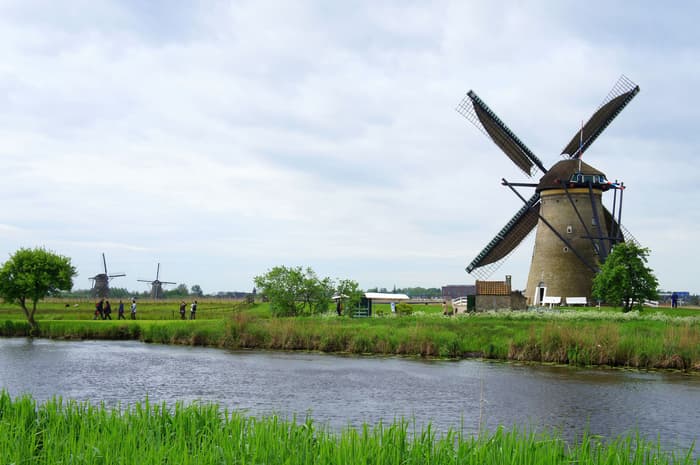 Holland (end of March to mid May)
Holland is famous, of course, for its tulips, but as a land with a rich artistic and cultural history, it has a lot more to offer. The western provinces of the land of water are populated by windmills which sit above the polders and along the very river that gave its name to Amsterdam. Thes fully crewed Holland river cruises reveal this country's hidden gems to the spellbound guests who visit the Netherlands in this unique way.
Visitors who join one of these Holland barge cruises will glide past flowering wildflower meadows. From the colours of the bulb fields to the magnificence of the formal gardens such as the world-renowned Keukenhof Gardens tourists appreciate the unique horticultural expertise of the Dutch. And those who stop off at cities along the way, marvel at the architecture and engineering feats of the innovative people of Holland. River cruises are an ideal opportunity to experience the best of this nation.
Lovers of culture come from far and wide to tour the renowned Dutch museums. Amsterdam, Rotterdam and Haarlem will charm you, just as they did the great artists, while other attractions such as the Delft Blue potteries and Gouda cheese market are equally memorable.
Cruise Highlights:
Tour Keukenhof Gardens

Visit fascinating Zaanse Schans

Visit the Royal Delft pottery

Belgium (mid May)
Belgium is perhaps one of the most under-rated countries in Europe, but a cruise on one of the hotel barges along its waterways, with tours of charming cities will convince you that it is a diverse and culturally rich land. Often called the 'Essence of Europe', Belgium is both multicultural and multilingual. Flanders in the north, a land crisscrossed by waterways, is particularly proud of its medieval cities Antwerp, Bruges and Ghent.
Suspended in time centuries ago, Bruges, the 'Venice of the North', is one of Western Europe's prettiest medieval cities, with its picturesque market squares and network of canals.
Antwerp on the other hand boasts the country's most impressive cathedral and tucked away in cobbled lanes and backstreets are antiques shops, art galleries, exclusive chocolate outlets and, of course, diamond shops.
There is also the attractive medieval canal-side city of Ghent with its imposing architecture of churches and the former houses of rich traders. The city has an extensive network of canals and endless streets to explore and boasts the largest number of listed buildings in Belgium.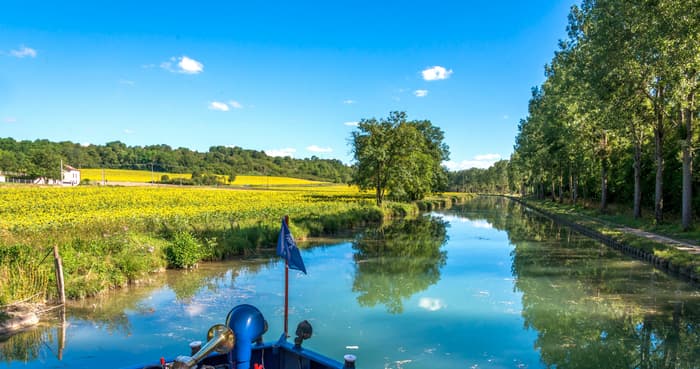 European Waterways Destinations Burgundy Canal.jpg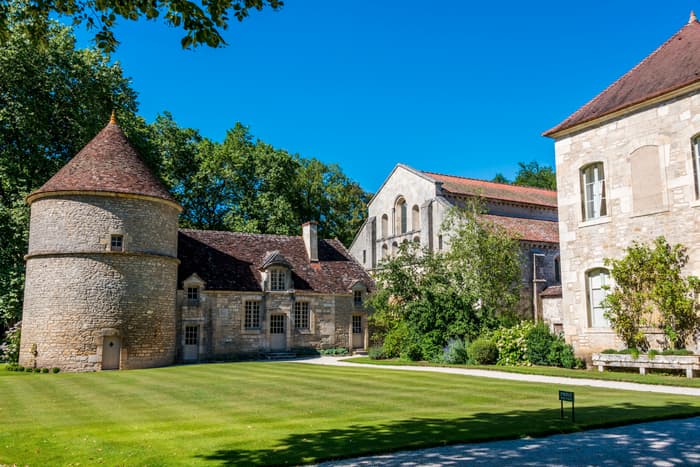 European Waterways Destinations Abbey de Fontenay.jpg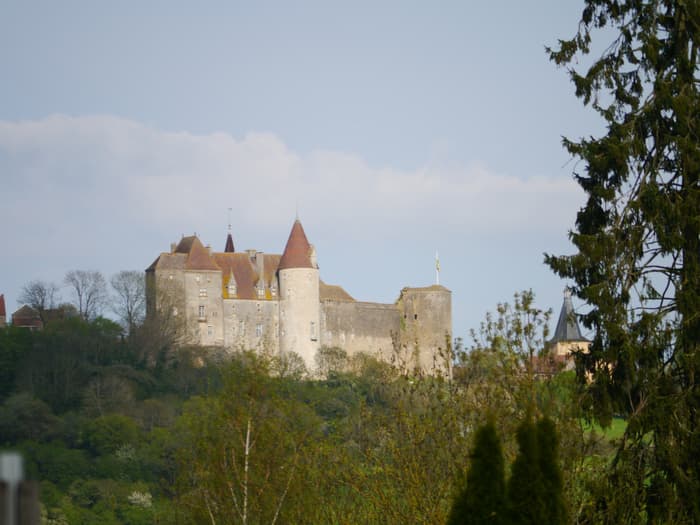 European Waterways Destinations Chateauneuf-en-Auxois.JPG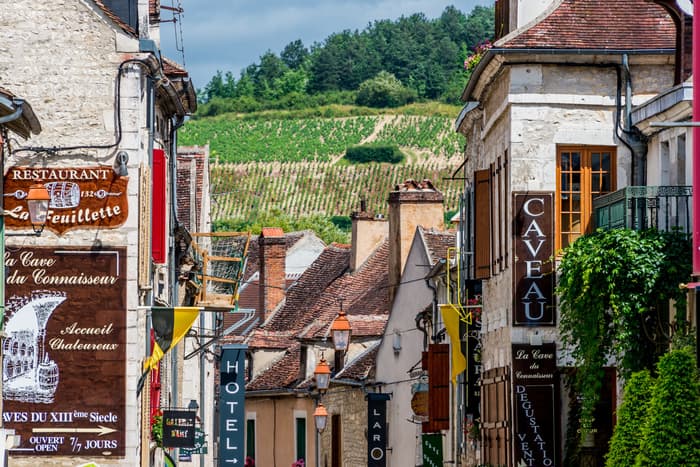 European Waterways L'Art de Vivre Destinations Chablis Streets with Vineyards.jpg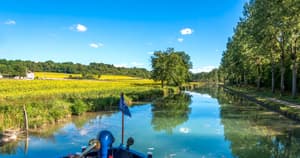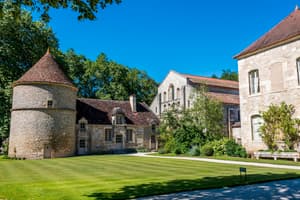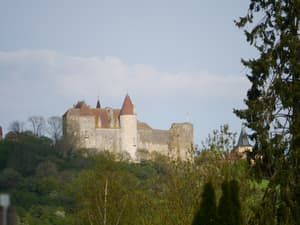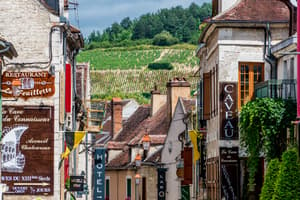 Burgundy (June & July)
France is perhaps the most popular country for luxury barge cruises, due in no small part to the myriad waterways which cross not only its scenic countryside, but also some of its major cities. And while a Burgundy barge cruise may not be at the top of the list of options for holidaymakers visiting this European country, those who do choose to take a chance and go barging in Burgundy are sure not to be disappointed.
In fact, taking a Burgundy barge cruise down one of the region's canals is a wonderful experience. Burgundy boasts some of the world's finest wines with around 60,000 acres of sunlit vines and arguably the prettiest canals in France. The Burgundy Canal winds its way in smooth curves through the heart of renowned vineyards, medieval towns, elegant châteaux, magnificent cathedrals, picturesque villages and wonderful local markets. Barging in Burgundy guarantees clients a wealth of sightseeing opportunities.
This is a region with a vast variety of cheeses, in all shapes, sizes and colours, strong in character or mild and fresh and all can be enjoyed with full-bodied red Burgundies, or perhaps with lighter white Chablis wines. Burgundy's gastronomic tradition is certainly rich and diverse and a sedate Burgundy barge cruise along one of its delightful waterways will allow you to indulge in good food and wine: two of life's essential pleasures.
Cruise Highlights
Visit Château de Fontainebleau

Cross the river on the Pont Canal de Briare

Tour of Château Saint Fargeau

Picardy (July)
Picardy is the cradle of Gothic art and architecture with its six splendid cathedrals, particularly France's monumental one in the capital of the region, Amiens. Picardy over the years has been a war-torn region that was often the place of invasions and battles. The two World Wars ripped through this region, leaving behind a fascinating legacy for visitors today, notably the battlefields of the Somme, now so tranquil.
Just north of Picardy is Nord-Pas de Calais, a region criss-crossed by a network of picturesque canals and rivers, a haven of pastoral landscapes, picturesque villages and historic cities such as Lille. Old mills, ancient abbeys and elegant châteaux are in abundance and it is the perfect region for those seeking a slower pace of life.
The scenery along the Canal du Nord, the canal we cruise on in this region, and over the Vermandois Hills is spectacular rural France at its best with wonderful towpath walks. Further south the châteaux of Chantilly and Compiègne nestle in a large forest that once extended all the way from Paris and it is near Compiègne itself that the World War I Armistice was famously signed in a railway carriage.
Champagne (end of July & August)
Since the reign of the Emperor Charlemagne, the Champagne region has been one of the great agricultural regions of Europe and now thanks to a type of sparkling wine to which the region has given its name, the word Champagne is known worldwide.
The region starts around 75 miles from Paris, around the city of Meaux and stretches along the beautiful River Marne to the city of Epernay, home of such renowned Champagne houses as Moet & Chandon. There is a plethora of vineyards spread across the undulating plains as far as the eye can see, brilliant green with the new leaves of spring, turning to gold as the grapes ripen in the autumn.
Also famous for its Champagne houses, Reims is one of the capitals of Champagne and certainly the most prestigious. It boasts one of the finest medieval cathedrals in the country where once the kings of France were crowned, including most famously, Charles VII, orchestrated by the loyal Joan of Arc.
The Champagne region is rich in other products, particularly its wonderfully creamy cheeses, with Coulommiers at its heart.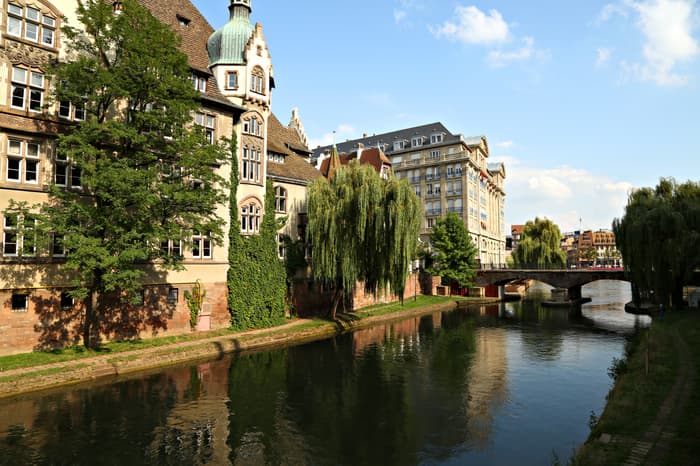 European Waterways Destinations Alsace Canal in Strasbourg.jpg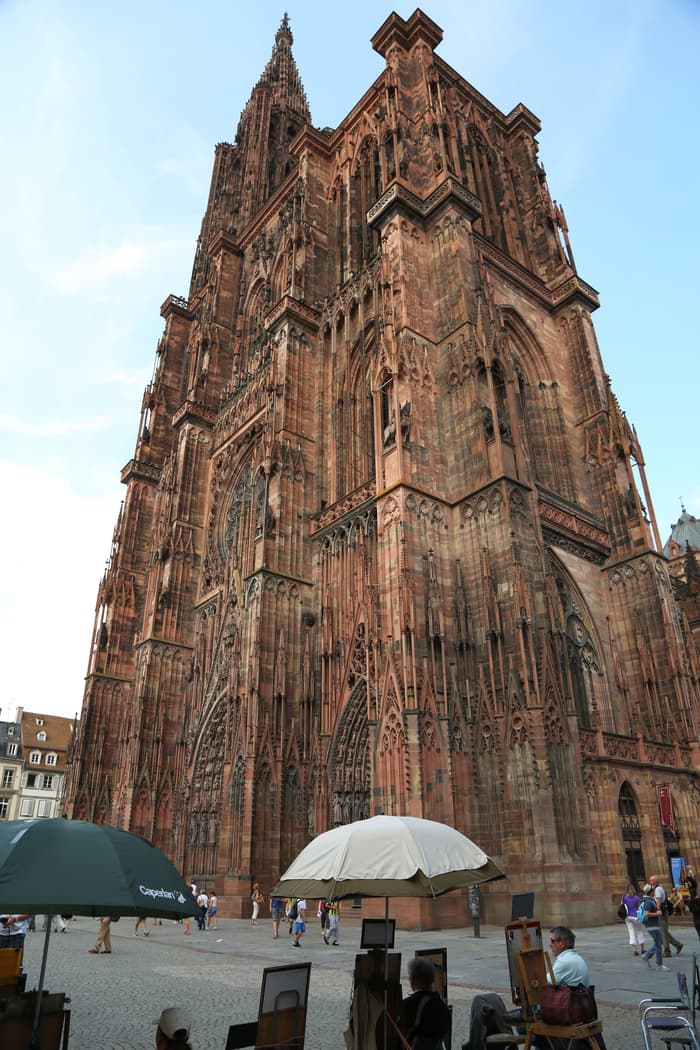 European Waterways Alsace - Strasbourg Cathedral _2_.jpg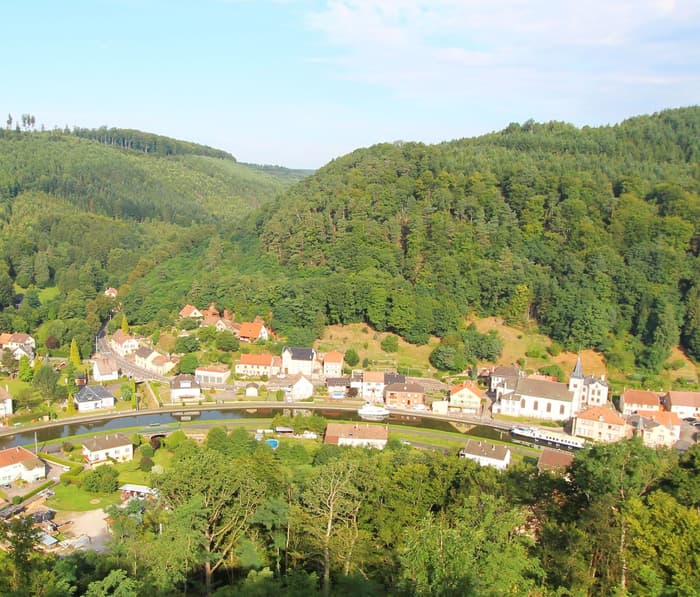 European Waterways Alsace - Canal at Lutzelbourg.jpg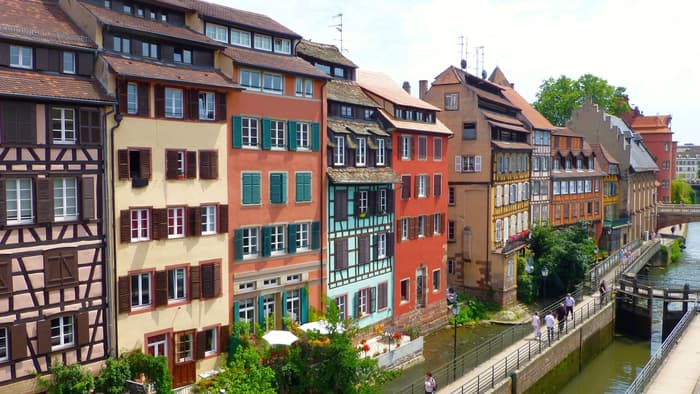 European Waterways Alsace - .jpg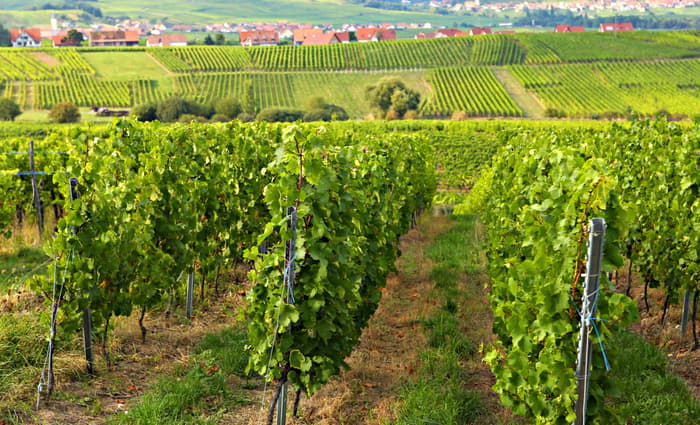 European Waterway Alsace - Wine Trail in Alsace.jpg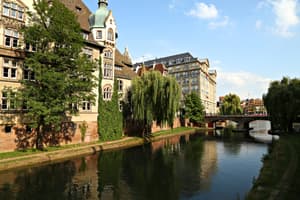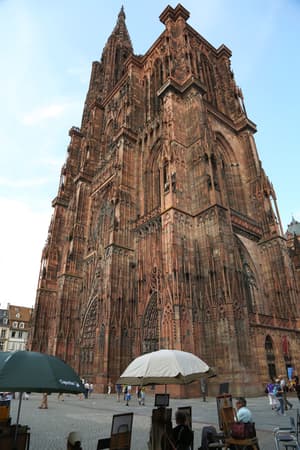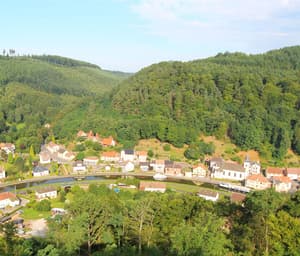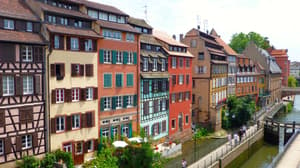 Alsace & Lorraine (mid August - mid September)
Alsace-Lorraine is a unique corner of France. Discover a land of storybook castles, rolling vineyards of Alsatian wines as well as Baroque, Gothic and Romanesque architecture. For centuries, the great empires of Europe confronted one another at this strategic and military crossroads. The area's unique blend of French and German influences are strongly evident in its customs, cuisine, wines, architecture and language.
Germany & Luxembourg (September & October)
The picturesque Moselle region of Germany is a wine lover's paradise and is most famous for its wines made from the Riesling grape. The area is known for the steep slopes of the region's vineyards overlooking the River Moselle. The river runs through one of Europe's most beautiful valleys and is perfect for anyone wishing to experience the romantic Germany of castles, vineyards, and half-timbered villages. Unlike the more heavily visited Rhine, the Moselle allows the visitors to meander at a more leisurely pace among colourful towns, markets and forests.
Cruise Highlights:
Visit Burg Eltz, the 12thC "Queen of German Castles"

Tour Trier, Germany's oldest town and see the Porta Nigra

Finish the cruise in Luxembourg with a visit to its capital

Health and fitness
La Nouvelle Etoile benefits from a Spa Pool and Exercise Room. 8 touring bikes are also available for those looking to cycle through the areas visited.
Kids and teens
La Nouvelle Etoile does not offer any dedicated children's facilities.
Accommodation
Disney Cruise Line staterooms aboard the Disney Magic and the Disney Wonder are among the first in the industry to be tailored especially for families. They're prepared with care to ensure a relaxing and memorable stay. Whether it's a cozy private retreat or a spacious and extravagantly appointed suite, our accommodations allow you to travel in style and divine comfort.

With options like private verandas that look out onto the sea and scenery, deluxe rooms with expanded space, and rooms with crystal-clear porthole views, a perfect slice of paradise is yours to discover. No matter your selection, each room is adorned from floor to ceiling with elegant decorative touches that hearken back to the glorious golden age of ocean travel.

Experience the comfort, fun and remarkable luxury of our signature staterooms, and let our inviting interiors transform your cruising experience into a magical dream come true.
Suites
All hotel barges in the fleet benefit from an annual refurbishment and this may vary from redecoration and refurnishing of the accommodation or public areas of a vessel, to a complete refit of bedroom suites and their en suite facilities.
The accommodation on each hotel barge ranges from charming twin and double-bedded staterooms to suites with sitting areas – but all with closet and drawer storage and private en suite shower rooms. For any cruise, you can select a specific cabin, particularly if you book early.
One of the cabins on La Nouvelle Etoile is adapted for wheelchair users and there is a lift between decks.
Deck plans

Upper Deck
Sun Deck

Spa Pool

Saloon

Dining Room

Galley

Wheel House

Captain's Quarters


Lower Deck
Cabin 1-4

Crew Quarters

Engine Room