Search for your ideal Cruise
Why cruise on this ship?
The dazzling new, five-star Livingstone was only built in December 2014 and this sleek luxury vessel has been attracting envious glances ever since! The only UK passengers to have the chance to experience her comfort and style are customers on Saga Nile cruises!
And with a great choice of on-board facilities, this state-of-the-art ship ensures your days aboard are as exciting as your time ashore.
find your perfect cruise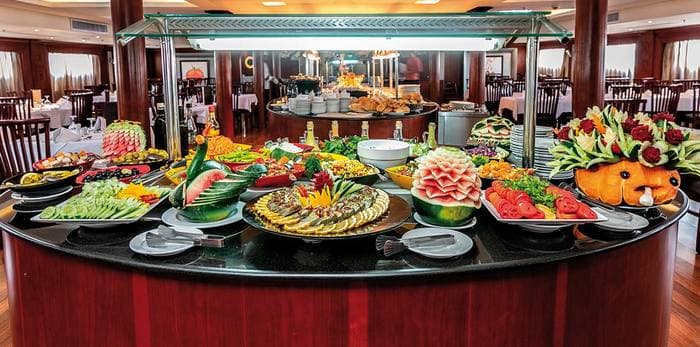 Restaurant
The stylish and spacious buffet-style main restaurant is located on the lower deck – this is where you'll be spoilt for choice as you help yourself to your breakfasts, lunches and dinners.
Features
Experience: Cover
Food type: Varies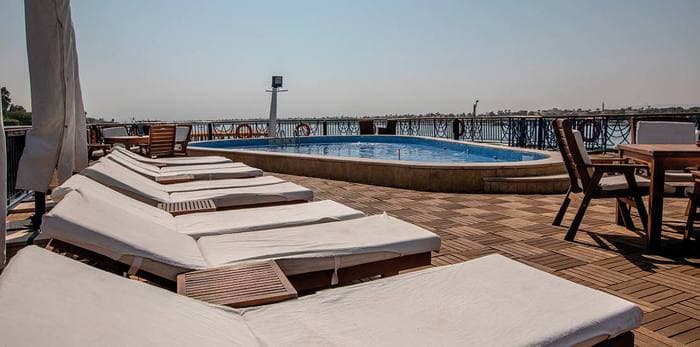 Sun Deck
The Sun Deck is where you can soak up the sunshine stretched on a lounger by the swimming pool or in the Jacuzzi – towels are provided.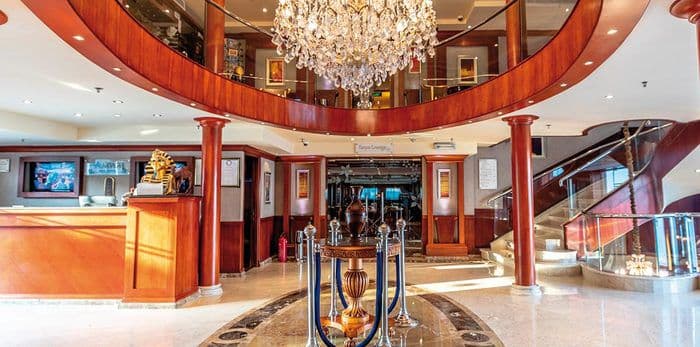 Reception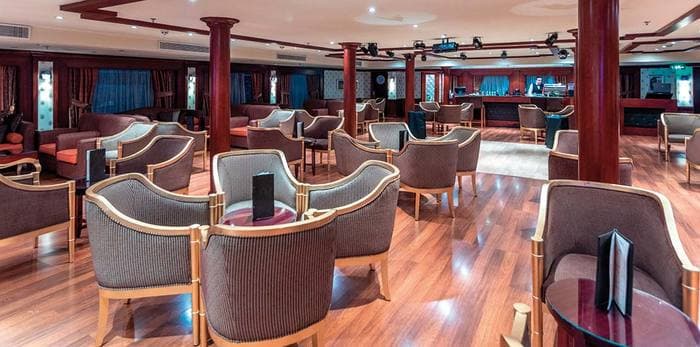 Lounge
Explore Ashore
An exciting service led by our on board team of experts, brimming with local knowledge. You'll find them at the travel desk on your ship, ready to help you get the most out of your time on land.
More than a normal excursion
Of course there will be a varied programme of shore excursions each insightful and fascinating in their own right. But Explore Ashore is much more than that.
Rather than a tour of thousands, let us show you the main sights of your destination on a small‑group excursion. You won't feel rushed or herded around on the tourist trail. Its far more personal, and memorable too.
Pool
Soak up the sunshine stretched on a lounger by the swimming pool or in the Jacuzzi – towels are provided.
Accommodation
There are 62 air-conditioned cabins and suites spread over the Main and Upper Decks. All are outside cabins, at least 20 square metres in size, with bathrooms, panoramic windows, a television, international dial telephone, mini-fridge, safe and hairdryer.
Saga cabins are on the Main and Second Deck. Junior Suites on the Upper Deck are available for a supplement.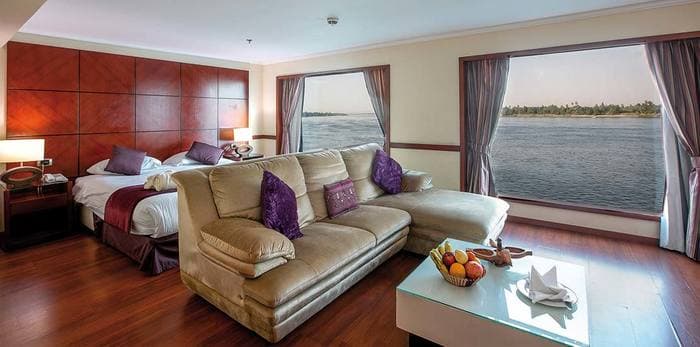 Presidential Suite
Features
Double
Room Service Available
Safe
Hair Dryer
Telephone
Desk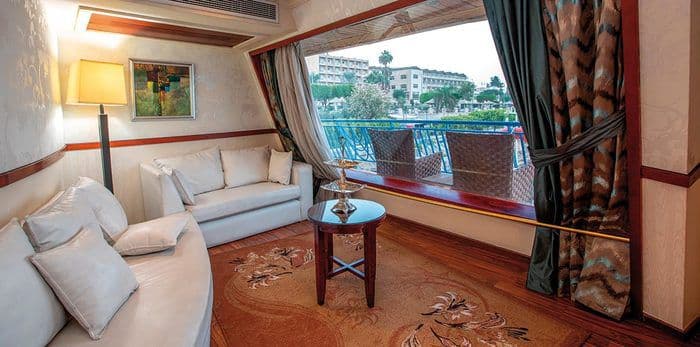 Royal Suite
Features
Double
Room Service Available
Safe
Hair Dryer
Telephone
Desk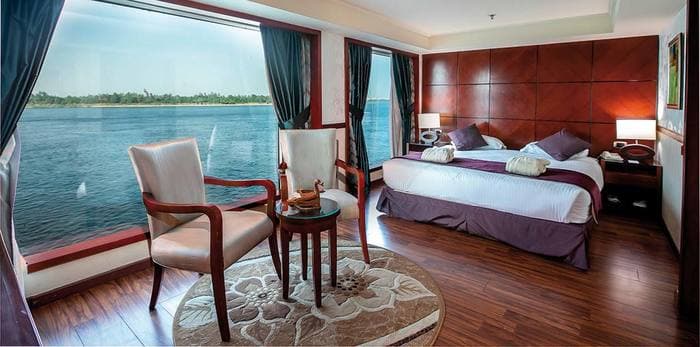 Junior Suite
Features
Double
Room Service Available
Safe
Hair Dryer
Telephone
Desk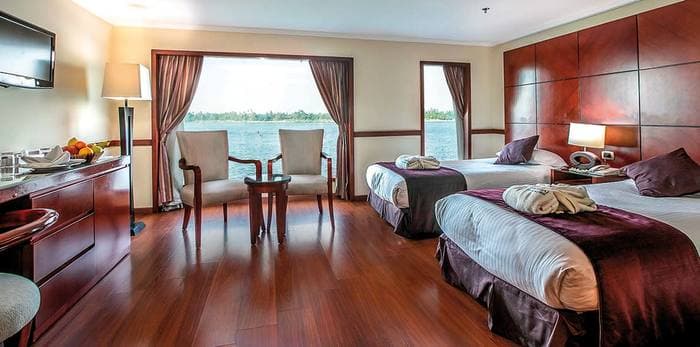 Standard Twin Cabin
Features
Twin
Room Service Available
Safe
Hair Dryer
Telephone
Desk