Why cruise on this ship?
President cruises will give you a wonderful time along the Three Gorges on the Yangtze River.
President No. 7 & No.8, began their voyage in April, 2013, feature elegant double–deck dining rooms, multi-functional performance hall and high–end internet cafes.

Dining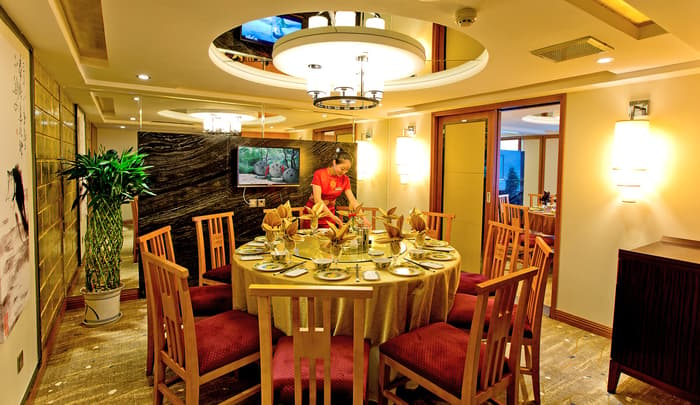 President Cruises President No. 8 Restaurant 1.jpg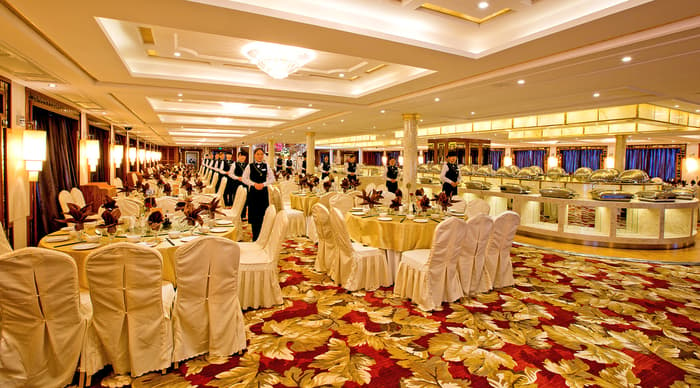 President Cruises President No. 8 Restaurant 2.jpg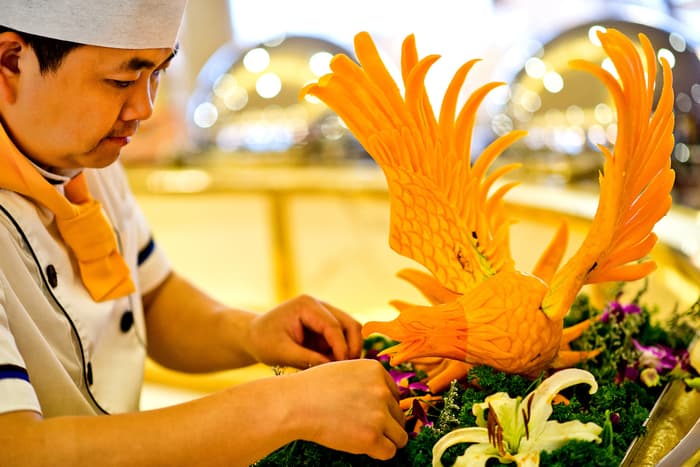 President Cruises President No. 8 Restaurant 3.jpg

President Cruises President No. 8 Restaurant 4.jpg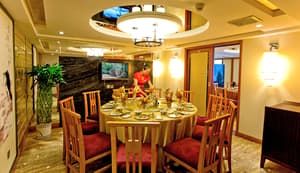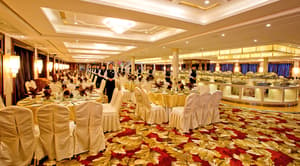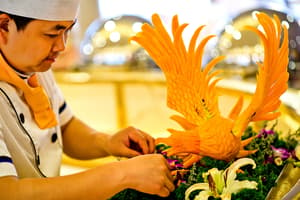 Restaurant
In terms of food, President VII & VIII have a special food quality assurance system. Exquisite food are made in clean and tidy enclosed kitchens, and delivered to the guests via highly efficient channels. All food can be delivered to you swiftly, whether you are at the dining room or in the bar, on the deck or in your own room.
Entertainment
The largest spa among inland cruise ships allows guests to relax themselves after a day's travelling. Each ship is also equipped with the complete set of service and entertainment facilities, including the largest indoor constant-temperature pool among inland cruise ships, bar, luxury cinema, massage room, sauna, beauty salon, cigar club, shopping centre, print shop, currency exchange, gym, internet cafe, laundry, library, mail service and infirmary.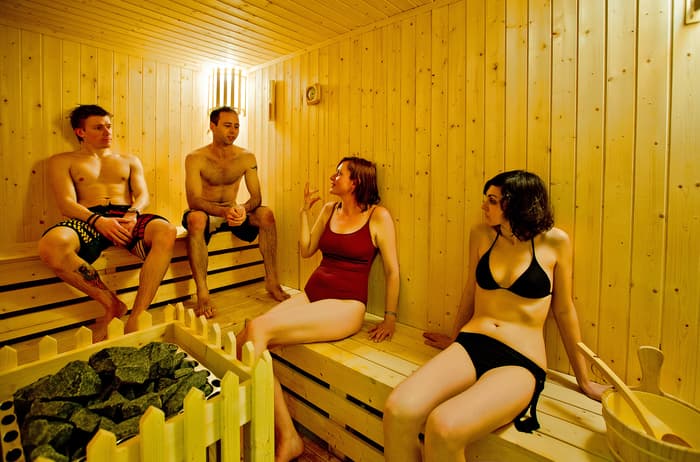 Spa
Enrichment
Health and fitness
There is an indoor pool onboard.
Indoor Pool
Fitness Centre
Kids and teens
Accommodation
Each room is equipped with an integrated bathing system, and has its own balcony, giving guests the great view of Yangtze River. The new ship design has also made great improvements in terms of safety, traveling comfort and ergonomics.
For traveling comfort, the ships' state–of–the–art floating deck technology can keep guests from sensing any swaying. Their noise reduction system, another standard feature of ocean cruise ships, can effectively reduce the machine noise heard in guest rooms to a degree far lower than the national standard for five-star cruise ships. The bathing equipments are the same world famous brand products as those of five–star hotels. With the independent new air system, guests can enjoy the fresh air of Three Gorges even indoors.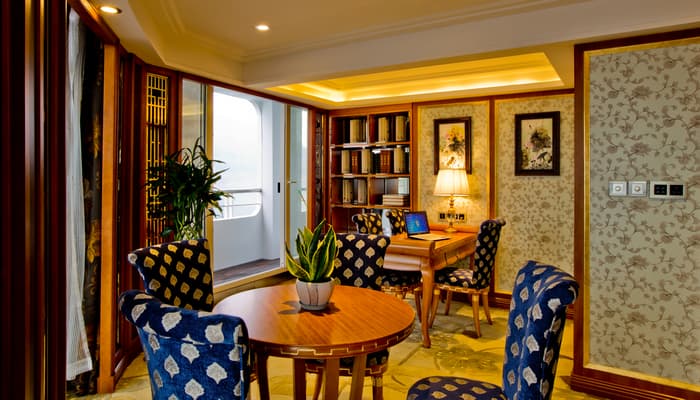 President Cruises President No. 8 Prseidential Suite 2.jpg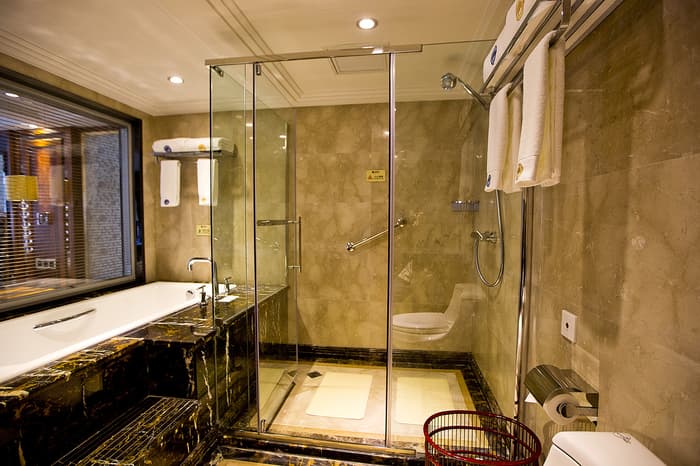 President Cruises President No. 8 Presidential Suite 3.jpg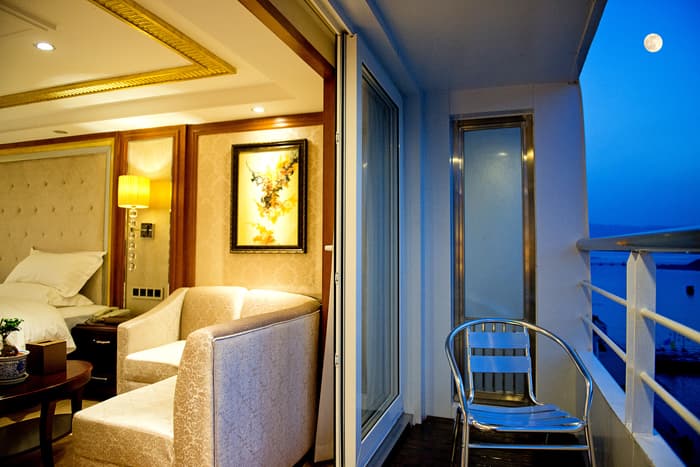 President Cruises President No. 8 Balcony.jpg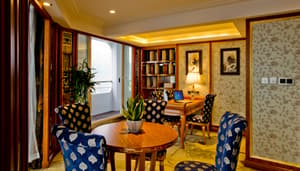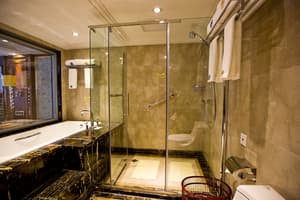 Presidental Suite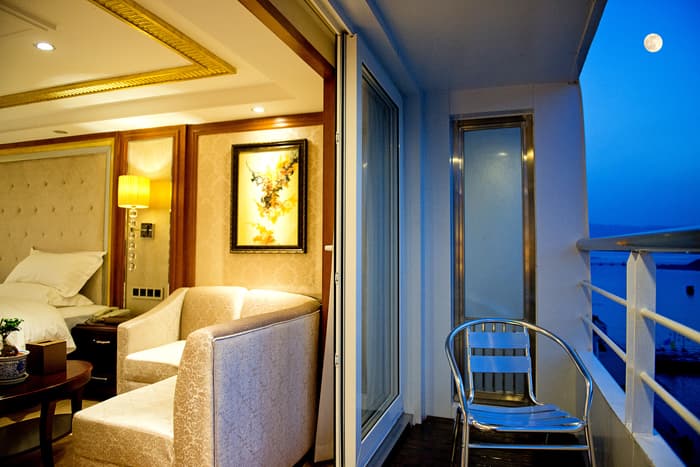 President Cruises President No. 8 Balcony.jpg
President Cruises President No. 8 Bathroom.jpg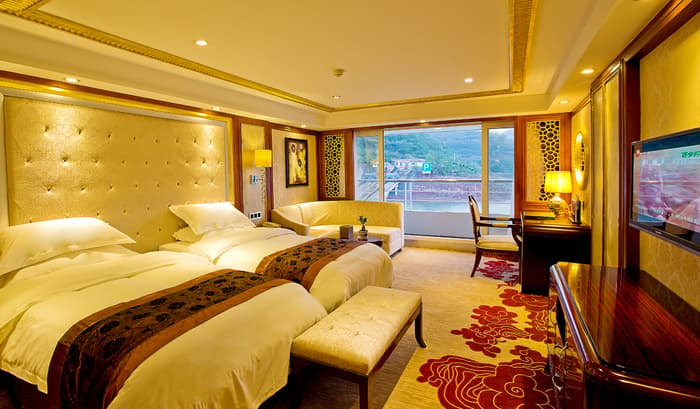 President Cruises President No. 8 Executive Rooms.jpg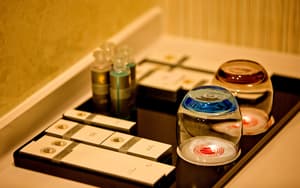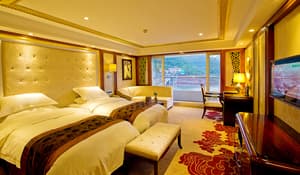 Executive Suite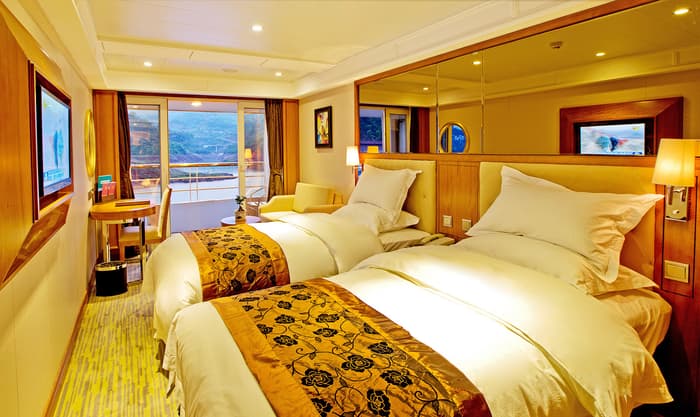 President Cruises President No. 8 Standard Room.jpg
President Cruises President No. 8 Bathroom.jpg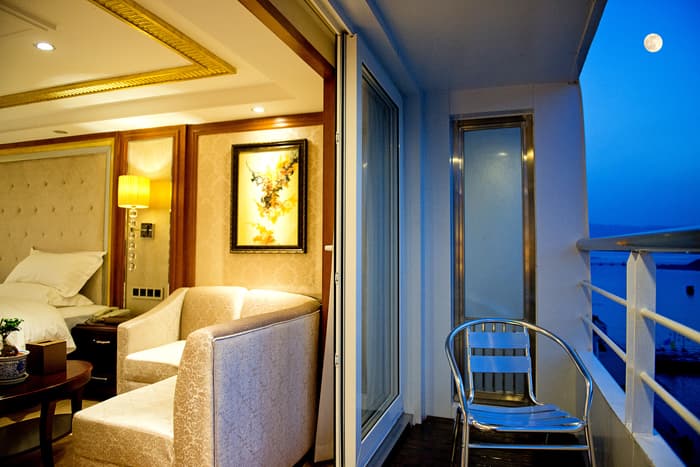 President Cruises President No. 8 Balcony.jpg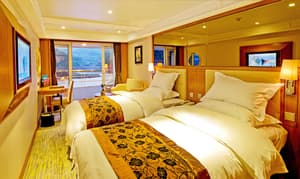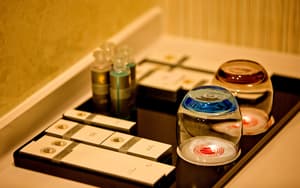 Standard Stateroom