Search for your ideal Cruise
Why cruise on this ship?
The 10 passenger Shannon Princess is the largest hotel barge cruising the River Shannon.
find your perfect cruise
Dining
The classic traditions of French and International cuisine are an unforgettable highlight of your cruise. The onboard chefs are experienced, highly-trained culinary artists, whose gastronomic creations are often rated higher by discerning clients than those they have sampled in top restaurants.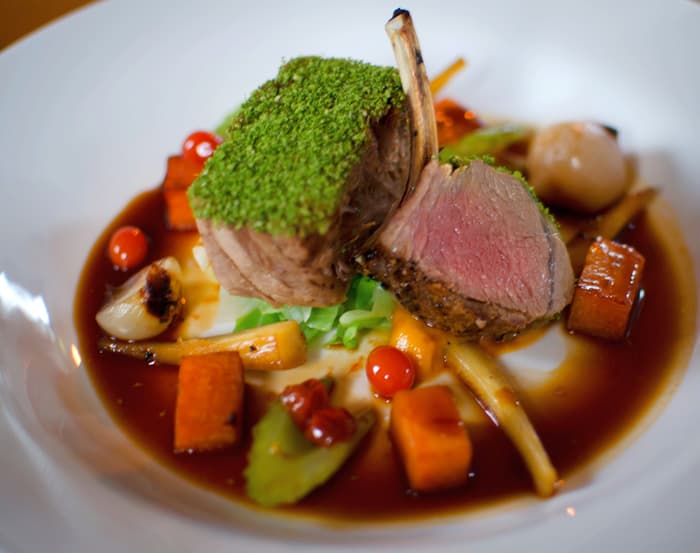 European Waterways Food.jpg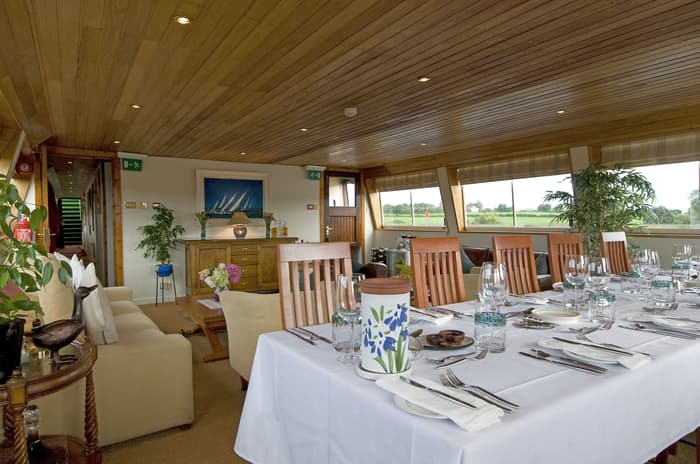 European Waterways Shannon Princess _1_.jpg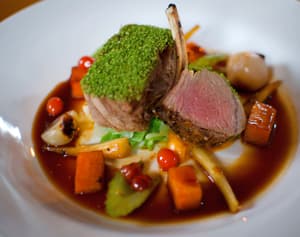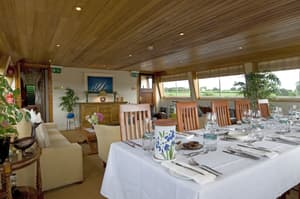 Cuisine & Dining Onboard
Before you wake each morning, a crew member has visited the local patisserie to collect newly baked breads, buttery croissants and a variety of fresh pastries, which will be laid out in the saloon with an array of fresh fruit and other accompaniments. Together with the aroma of fresh coffee brewing, the day has just begun and you may want to enjoy your breakfast on deck.
Luncheon may be a colourful arrangement of salads, pâtes, savoury quiches and of course, a selection of cheeses, all accompanied by an excellent choice of wines from the barge cellar. This daytime feast is often enjoyed on the sun deck, perhaps while cruising.
Dinner is the culinary highlight of each day. Served by candlelight, each course is a delicious creation, complemented by fine wines. Your chef will use the best fresh ingredients, bought from the wonderful local markets and pick fresh herbs from the small onboard herb garden to skilfully produce mouth-watering regional and national dishes that are full of flavour.
Features
Experience: Complimentary
Food type:
Entertaining
Each hotel barge has a library, games and a CD player/iPod dock and some of them a spa pool on the sun deck, TV/DVD, or computer with internet access, often WiFi. Some even have a telescope for an after-dinner gaze into the night sky. There is also, of course, an open bar stocked with a wide range of alcoholic and soft drinks.
Enrichment
Shannon Princess does not offer any dedicated enrichment facilities. She however visits many locations of historical or cultural importance. See below for more information on the River Shannon.
Ireland
When it comes to river cruises, Ireland remains one of the most fascinating undiscovered locations in the world. Offering a mixture of folklore, quaint customs, friendly locals and the sort of sprawling green landscapes which earn the island its nickname of 'Emerald Country', Ireland river cruises are sure to satisfy even the most demanding of river cruise enthusiasts!
The River Shannon is perhaps the ultimate location to enjoy the best river cruises. Ireland's rolling green fields, ancient Celtic monasteries and an abundance of wildlife are common place on the carefully chosen route. An Ireland river cruise will put you in touch with legends and fables as well as the warm and hospitable Irish people. Their extraordinary history has been varied and sometimes difficult but they somehow always find the time to chat and discuss the time of day.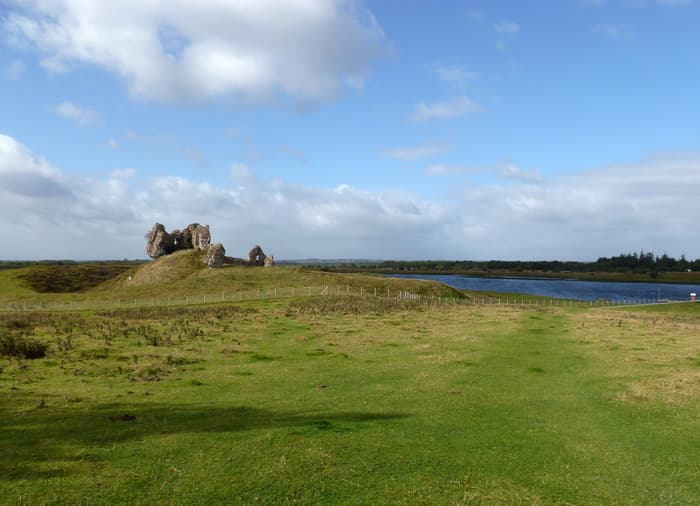 European Waterways Irish Ruins.JPG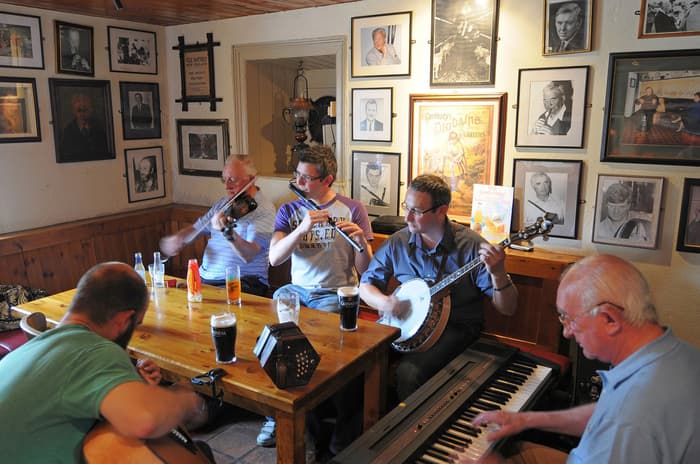 European Waterways Shannon Princess Local Entertainment.jpg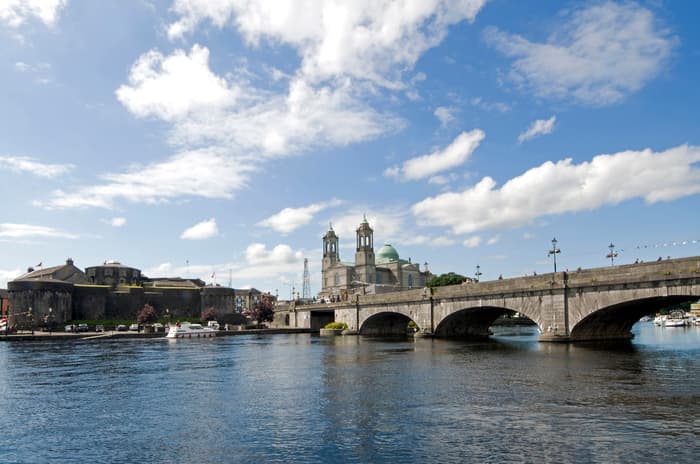 European Waterways Shannon Princess - Athlone.jpg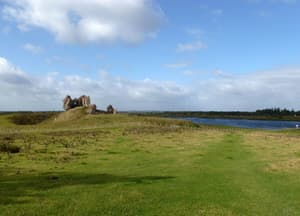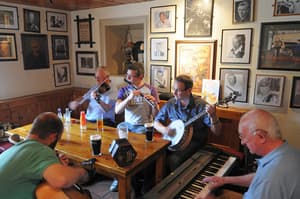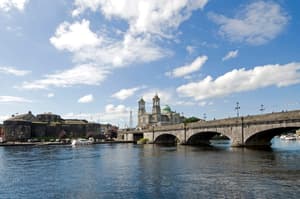 River Shannon Cruise Highlights
Tour the legendary 6th C. Clonmacnoise ruins

Full day excursion to Portumna Castle and Galway City

Traditional Guinness and oyster lunch

Visit the unusual haunted Leap Castle

Tour Birr Castle's Gardens and Science Centre

Visit the Craggaunowen Re-Creation Project

Tour of the Kilbeggan Whiskey Distillery

Visit a traditional Irish hand-weaving workshop

Health and fitness
Shannon Princess does not offer any dedicated Health & Fitness facilities. However, touring bikes are available on request for anyone wishing to cycle around the areas visited.
Kids and teens
Shannon Princess does not offer any dedicated children's facilities.
Accommodation
Coming Soon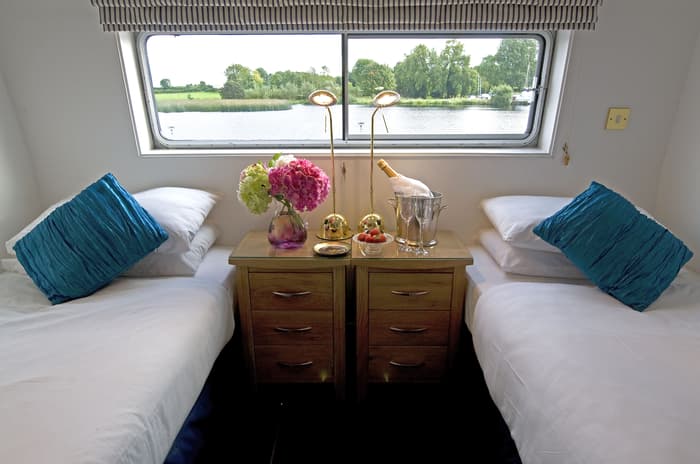 European Waterways Shannon Princess Cabin.jpg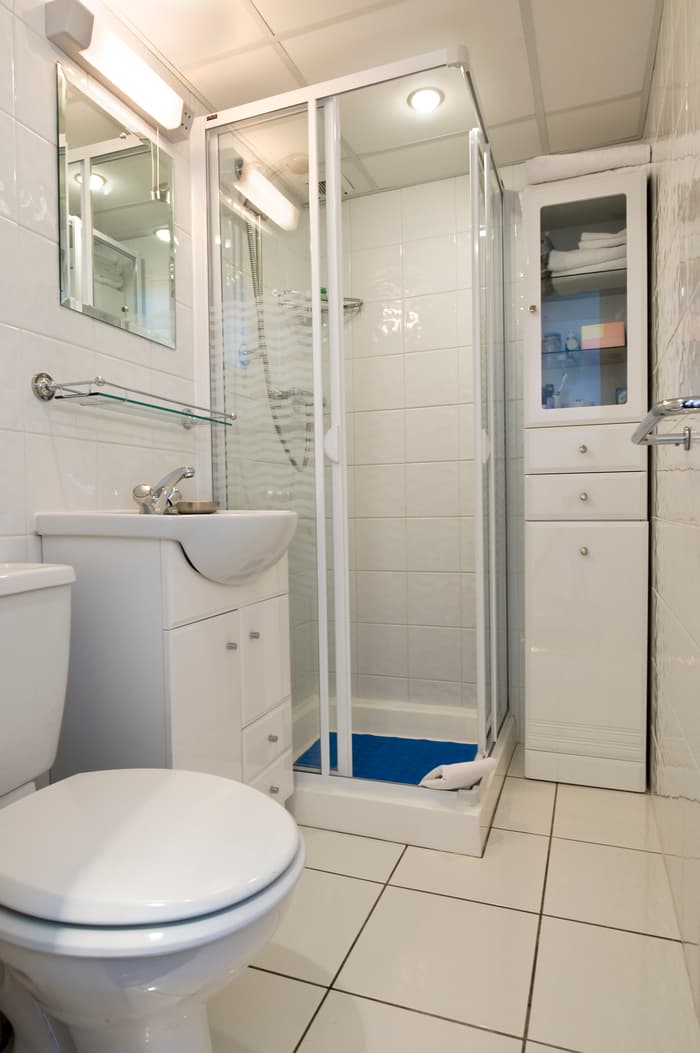 European Waterways Shannon Princess Ensuite.jpg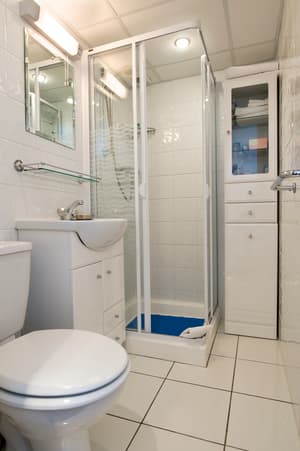 Suites
All hotel barges in the fleet benefit from an annual refurbishment and this may vary from redecoration and refurnishing of the accommodation or public areas of a vessel, to a complete refit of bedroom suites and their en suite facilities.
The accommodation on each hotel barge ranges from charming twin and double-bedded staterooms to suites with sitting areas – but all with closet and drawer storage and private en suite shower rooms. For any cruise, you can select a specific cabin, particularly if you book early.
Deck plans

Upper Deck
Crew quarters

Upper Sun Deck
Wheelhouse

Lower Deck
Inner Lakes Suite

The Callows Suite

Meelick Waters Suite
Benjamines Suite
Scarriff Bay Suite
Dining Room
Lounge