Search for your ideal Cruise
Why cruise on this ship?
The RV Thurgau Exotic II was built in 2011 and accommodates just 28 passengers in 15 cabins.
find your perfect cruise
Dining
Breakfast, lunch and dinner are all served in the bright and airy restaurant located on the Main deck. The spacious restaurant serves delicious local and international cuisine, and seats all passengers in one open sitting, most tables seating six people. Breakfast and lunch are buffet style and dinner is served by your friendly waiter.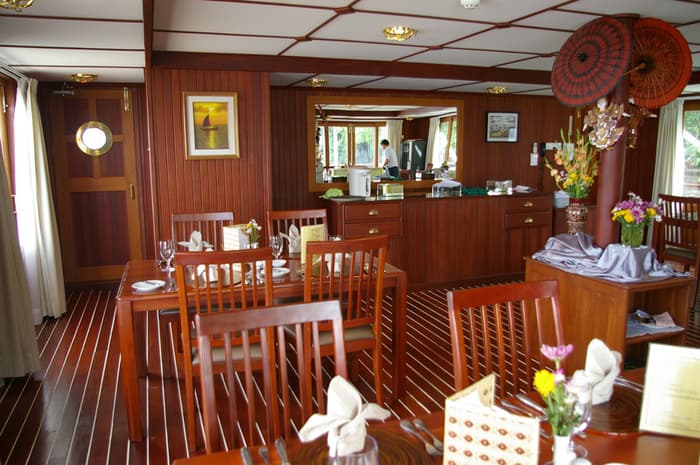 Noble Caledonia Thurgau Exotic II Interior Restaurant 1.jpg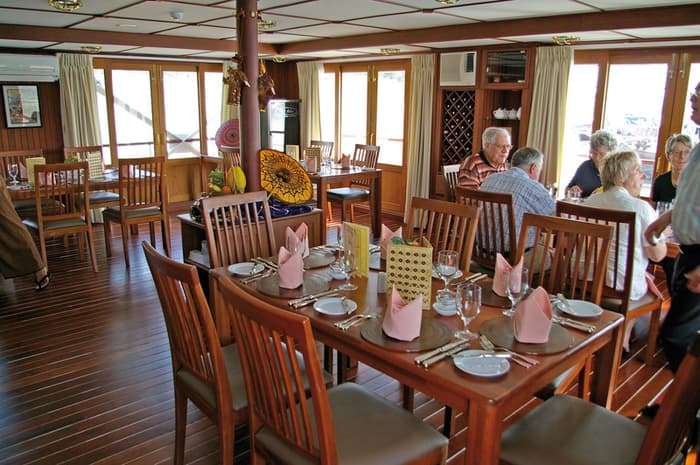 Noble Caledonia Thurgau Exotic II Interior Restaurant 2.jpg.jpg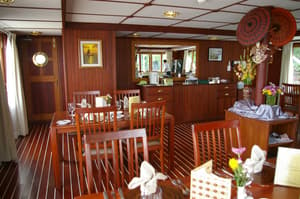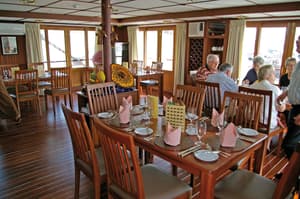 Restaurant
The single seating restaurant affords panoramic views and is fashioned in wooden furnishings and traditional artwork.
Entertaining
Their cruises along the Douro are very leisurely with plenty of time to relax onboard. During the day, comfortable and casual attire is appropriate. The evenings are smart casual. One night during your cruise there will be a traditional Portuguese barbeque so you can taste the local cuisine. The crew are all Portuguese and speak English and will do much to add to your enjoyment whilst onboard.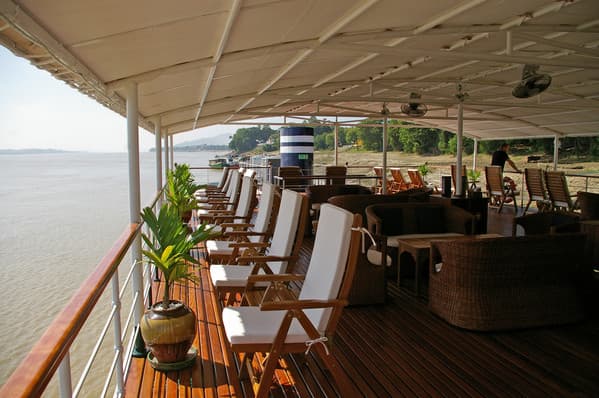 Sun Deck
The sun deck is equipped with comfortable reclining chairs and seats, as well as a self service tea and coffee counter and a bar from where you can watch the world go by, passing amazing and ever changing landscapes.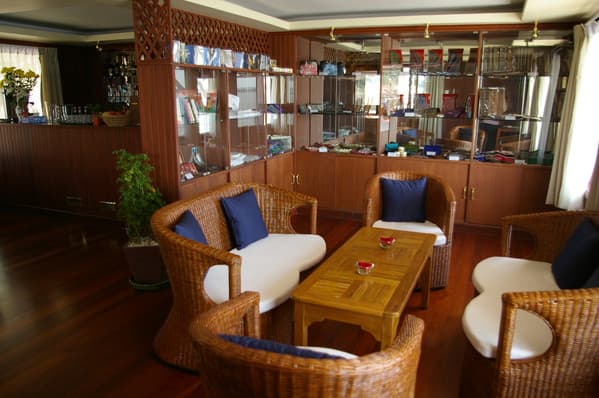 Library and Shop
There is a small boutique on board with a collection of locally made handicrafts, souvenirs, post cards, stamps as well as a limited selection of toiletries. The onboard library features a small selection of English books.
Enrichment
The staff onboard offer friendly and efficient service and ensure a warm welcome and enjoyable cruise. During your cruise there will be the opportunity to tour the ship's Bridge, attend Russian language classes and lectures on Russian history and tradition. There is also nightly entertainment.
Health and fitness
Please note: There are no health/fitness facilities onboard.
Kids and teens
Please note: There are no children's facilities onboard.
Accommodation
Accommodation onboard offers spacious and luxuriously appointed cabins more akin to a colonial boutique hotel than a river vessel.
Category 4 Grand Suites
The 2 Grand suites are situated at the front of the vessels, on the Upper Deck, and feature open plan spacious living areas. They also feature a private balcony for undisturbed privacy. The suites feature an open plan area which extends the whole width of the ship.
Category 1, 2 & 3 Cabins
Cabins are spread over two decks and open out on to the promenade providing fantastic views of the passing landscapes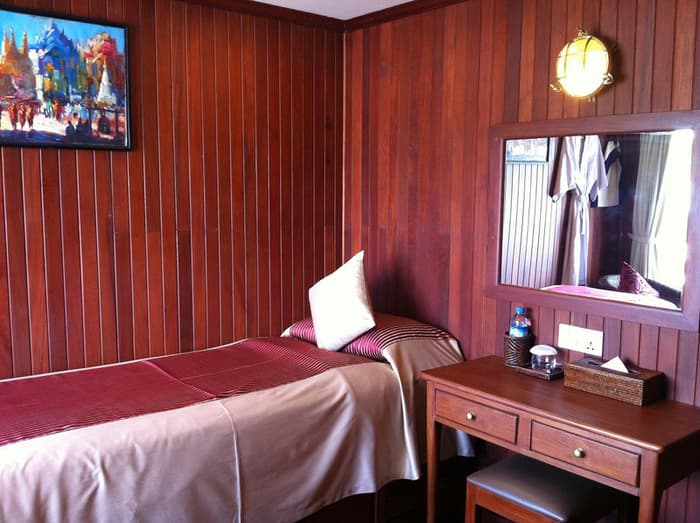 Category 5 Single Cabins
The 2 Single Cabins are located on the Main Deck, and are equipped with a glass sliding door and the twin cabins have open-able windows and a glass sliding door.
Deck plans

Upper Deck
Dining Room

Category 2 Cabins

Category 3 Cabins

Category 4 Grand Suites


Main Deck
Crew Area

Category 1 Cabins

Category 5 Single Cabins