Why cruise on this ship?
Discover the delights along the world's great waterways aboard one of APT's luxury river ships. Unpack only once & enjoy your floating boutique hotel, where the next great destination appears at your doorstep.

Dining
Enjoy fine dining every night with a four-course menu of fresh regional cuisine prepared by your onboard chefs.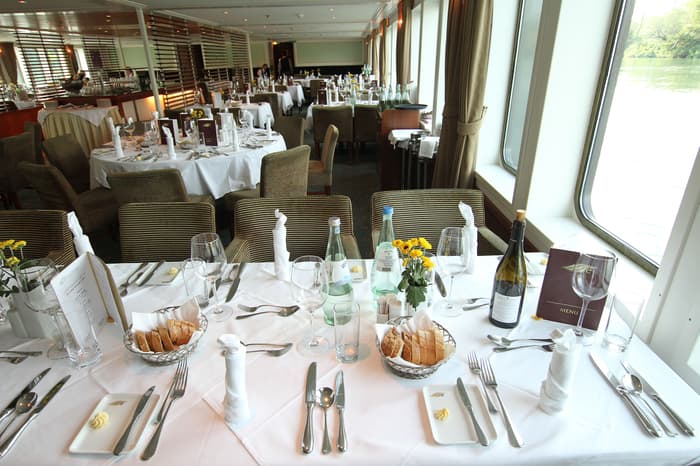 MS_Excellence_Bellinis Restaurant.jpg
APT Travelmarvel Sapphire Restaurant.jpg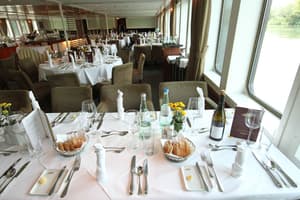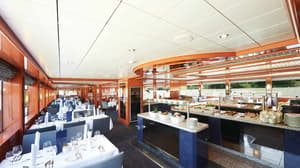 Dining Room
Local beer, wine and soft drinks are included with all lunches and dinners. Every morning you're provided with a full English breakfast or smorgasbord of gourmet delights. Supper is also included in the evening along with 24 hour complimentary tea and coffee.
Features
Experience: Complimentary
Food type: Continental
Entertainment
Each evening listen to accomplished musicians play homage to Europe's revered music in the ship's main lounge.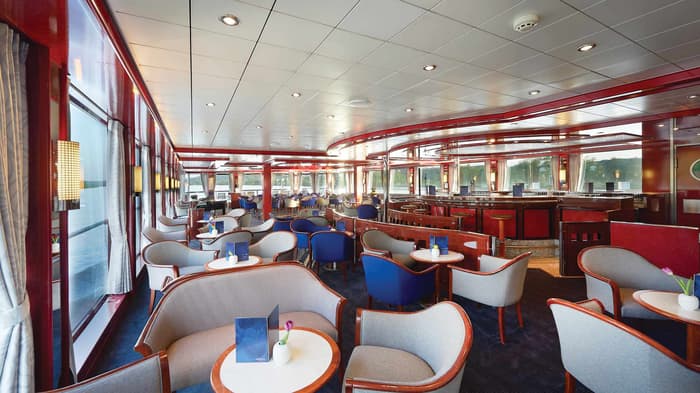 Main Lounge
On many nights, local performers will step aboard to provide a delightful performance that reflects the musical traditions and culture of their home town.
Enrichment
Please note: there are no facilities dedicated to Enrichment onboard the ship.
Health and fitness
With an array of stylish public areas and premium facilities, your time on board will prove to be a memorable experience. Relax at the main lounge and bar with panoramic views or feel the fresh breeze on the Sun Deck. Pamper yourself at the hair salon or work out at the Fitness Centre. You'll also have access to free bottled water, Wi-Fi and onboard computers.
Fitness Room
The fitness room on board the Travelmarvel Sapphire is outfitted with exercise equipment and are available to all passengers.
Complimentary Bikes
Each ship is equipped with a number of complimentary bikes for your use. It is not law to wear a helmet when cycling, however a limited number of helmets are provided on board.
Kids and teens
Please note: there are no facilities dedicated to Kids & Teens onboard the ship.
Accommodation
The ship's staterooms exude a warm feeling, feature plush furnishings and the amenities of a fine hotel. Watch complimentary movies on your flat screen television and enjoy a well-stocked mini-bar and personal safe.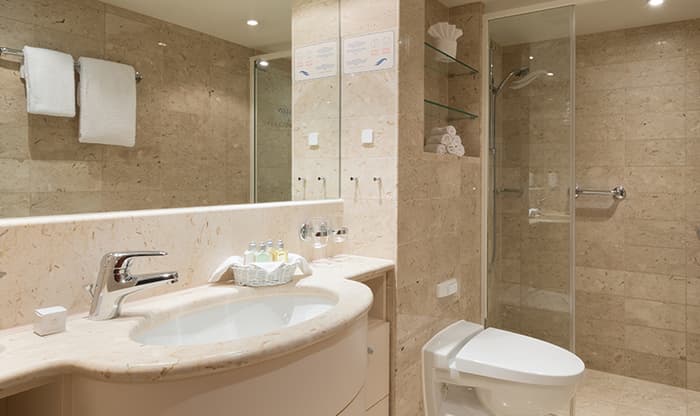 APT Travelmarvel Diamond, Travelmarvel Jewel & Travelmarvel Sapphire Accommodation Owner's Suite Bathroom.jpg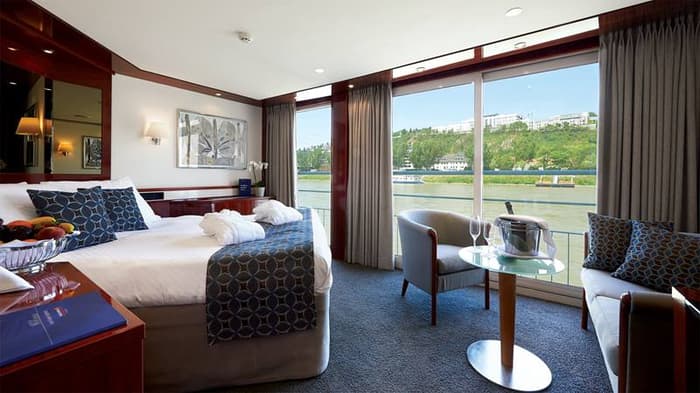 Travelmarvel Owners Suite.jpg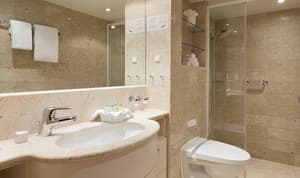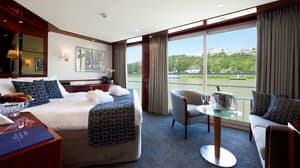 Owner's Suite
With 232 square feet of floor space your Owner's Suite offer the ultimate indulgence. These suites feature floor to ceiling windows and an al-weather French Balcony.
Features
Double or Twin Configuration
Lounge Area
Shower
Toiletries Provided
Suite Benefits
Safe
Hair Dryer
Telephone
Desk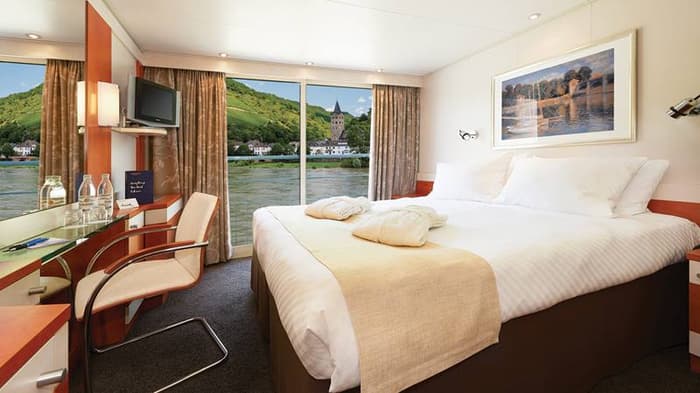 French Balcony Suites
With 154 square feet of floor space, your suite features a floor to ceiling French Balcony. Allowing you to open the door and enjoy the fresh air whilst taking in the views.
Features
Double or Twin Configuration
Shower
Toiletries Provided
Safe
Hair Dryer
Telephone
Desk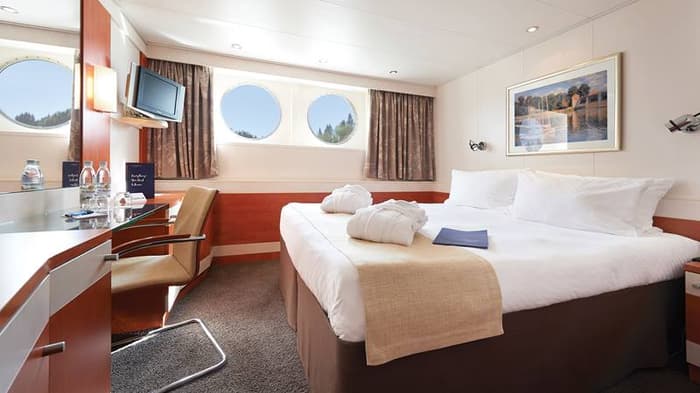 Window Staterooms
With 147 square feet of floor space, your Window Stateroom features an ensuite and a desk/dresser.
Features
Double or Twin Configuration
Shower
Toiletries Provided
Safe
Hair Dryer
Telephone
Desk
Deck plans

Sun Deck
Sun Deck with Sun Chairs

Lower Sun Deck


Rhine Deck
Beauty Salon

Front Observation Deck

Main Lounge & Bar

Owner's Suites

French Balcony Staterooms (Category A)

French Balcony Staterooms (Category A+)


Danube Deck
Dining Room

Reception

French Balcony Staterooms (Category B)

French Balcony Staterooms (Category C)


Moselle Deck
Fitness Room

Window Staterooms (Category D)

Window Staterooms (Category E)