7 Night Western Mediterranean Cruise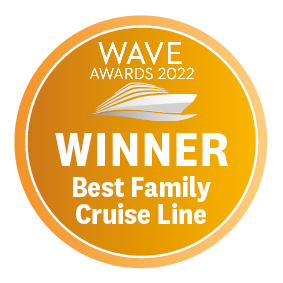 The newly amped up Voyager of the Seas® is packed with more ways to play.
Cruise ship:
Voyager of the Seas
Departure date:
30th June 2025
Leaving from:
Barcelona
•
Valencia
•
Villefranche-sur-Mer
•
Ajaccio
, Corsica
•
and 3 more stops
From
£773
*pp for an Inside Cabin
Price shown provided by:
Cruise118

Royal Caribbean International
North American cruise line Royal Caribbean International has an impressive history and global reputation.

The cruise line is famed for its fleet of mega-ships, which consist of Utopia of the Seas, Wonder of the Seas, Harmony of the Seas and more.
Each ship is full to the brim of thrills and entertainment, with the cruise line continuing to innovate.
Day 4
Villefranche-sur-Mer, France
Day 5
Ajaccio, Corsica, France
Day 7
Santa Margherita Ligure, Italy
Day 8
Civitavecchia, Italy
Day 1
The infinite variety of street life, the nooks and crannies of the medieval Barri Gòtic, the ceramic tile and stained glass of Art Nouveau facades, the art and music, the throb of street life, the food (ah, the food!)—one way or another, Barcelona will find a way to get your full attention. The capital of Catalonia is a banquet for the senses, with its beguiling mix of ancient and modern architecture, tempting cafés and markets, and sun-drenched Mediterranean beaches. A stroll along La Rambla and through waterfront Barceloneta, as well as a tour of Gaudí's majestic Sagrada Famíliaand his other unique creations, are part of a visit to Spain's second-largest city. Modern art museums and chic shops call for attention, too. Barcelona's vibe stays lively well into the night, when you can linger over regional wine and cuisine at buzzing tapas bars.
Day 2
Valencia, Spain's third-largest municipality, is a proud city with a thriving nightlife and restaurant scene, quality museums, and spectacular contemporary architecture, juxtaposed with a thoroughly charming historic quarter, making it a popular destination year in year out. During the Civil War, it was the last seat of the Republican Loyalist government (1935–36), holding out against Franco's National forces until the country fell to 40 years of dictatorship. Today it represents the essence of contemporary Spain—daring design and architecture along with experimental cuisine—but remains deeply conservative and proud of its traditions. Though it faces the Mediterranean, Valencia's history and geography have been defined most significantly by the River Turia and the fertile huerta that surrounds it.The city has been fiercely contested ever since it was founded by the Greeks. El Cid captured Valencia from the Moors in 1094 and won his strangest victory here in 1099: he died in the battle, but his corpse was strapped into his saddle and so frightened the besieging Moors that it caused their complete defeat. In 1102 his widow, Jimena, was forced to return the city to Moorish rule; Jaume I finally drove them out in 1238. Modern Valencia was best known for its frequent disastrous floods until the River Turia was diverted to the south in the late 1950s. Since then the city has been on a steady course of urban beautification. The lovely bridges that once spanned the Turia look equally graceful spanning a wandering municipal park, and the spectacularly futuristic Ciutat de les Arts i les Ciències (City of Arts and Sciences), most of it designed by Valencia-born architect Santiago Calatrava, has at last created an exciting architectural link between this river town and the Mediterranean. If you're in Valencia, an excursion to Albufera Nature Park is a worthwhile day trip.
Day 4
Villefranche-sur-Mer, France
Villefranche-Sur-Mer is located on the Côte d'Azur in Provence – known for its fields of lavender and warm weather – and is highly appreciated for its 14th Century architecture.
Day 5
Considered Corsica's primary commercial and cultural hub, the largest city and regional capital of Ajaccio is situated on the west coast of the island, approximately 644 km (400 miles) southeast of Marseille, France. Founded in 1492, vestiges of ancient Corsica in this ville impériale revolve around the city's most famous son, Napoléon Bonaparte, whose family home—now the national museum Maison Bonaparte—pays tribute to the emperor's historical influence.Remnants from what was originally a 12th-century Genoese colony are still visible around the Old Town near the imposing citadel and watchtower. Perfect for exploring, the luminous seaside city surrounded by snowcapped mountains and pretty beaches offers numerous sites, eateries, side streets, and a popular harbor, where sailboats and fishing vessels moor in the picturesque Tino Rossi port lined with well-established restaurants and cafés serving fresh local fare.
Day 6
La Spezia is sometimes thought of as nothing but a large, industrialized naval port en route to the Cinque Terre and Portovenere, but it does possess some charm, and it gives you a look at a less tourist-focused part of the Riviera.

Its palm-lined promenade, fertile citrus parks, renovated Liberty-style palazzos, and colorful balcony-lined streets make parts of La Spezia surprisingly beautiful.

Monday through Saturday mornings, you can stroll through the fresh fish, produce, and local-cheese stalls at the outdoor market on Piazza Cavour, and on Friday take part in the busy flea market on Via Garibaldi. There's also Porto Mirabello, a newly built tourist port with a pool club, shops, and several restaurants that overlook the fleet of super-yachts.
Day 7
Santa Margherita Ligure, Italy
Day 8
Italy's vibrant capital lives in the present, but no other city on earth evokes its past so powerfully. For over 2,500 years, emperors, popes, artists, and common citizens have left their mark here.
Archaeological remains from ancient Rome, art-stuffed churches, and the treasures of Vatican City vie for your attention, but Rome is also a wonderful place to practice the Italian-perfected il dolce far niente, the sweet art of idleness. Your most memorable experiences may include sitting at a caffè in the Campo de' Fiori or strolling in a beguiling piazza.

Royal Caribbean International
Voyager of the Seas
The newly amped up Voyager of the Seas® is packed with more ways to play.