A Journey of Calypso Rhythms and Coconut Breezes
EXPLORA II, the second of six luxury best-in-class ships, will set sail in 2023, with the remaining ships ready to set sail in 2024, 2026, 2027 and 2028.
Leaving from:
Miami, Florida
Departure date:
20th December 2024
Leaving from:
Miami
, Florida
•
Road Bay
•
Roseau
•
Deshaies
•
and 2 more stops
Price shown provided by: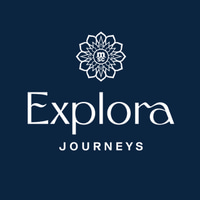 Explora Journeys
Explora Journeys aim to create a relaxed energy within their passengers. Through exemplary service and high-quality surroundings, their itineraries are specifically designed to inspire exploration and discovery, broaden your horizons and trigger new connections. Your journey will be characterised by calm, unity, elegance, and joy – also known as The Ocean State of Mind, an elusive and sought-after mantra.
Day 1
Miami, Florida, United States
Day 6
Deshaies, Guadeloupe
Day 7
Marigot Bay, Saint Lucia
Day 8
San Juan (Puerto Rico), Puerto Rico
Day 1
Miami, Florida, United States
Miami is one of the world's most popular holiday spots. It has so much to offer; from its countless beach areas, to culture and museums, from spa and shopping days out, to endless cuban restaurants and cafes. Miami is a multicultural city that has something to offer to everyone.
Day 5
Although it's one of the smallest capitals in the Caribbean, Roseau has the highest concentration of inhabitants of any town in the eastern Caribbean. Caribbean vernacular architecture and a bustling marketplace transport visitors back in time. Although you can walk the entire town in about an hour, you'll get a much better feel for the place on a leisurely stroll. For some years now, the Society for Historical Architectural Preservation and Enhancement (SHAPE) has organized programs and projects to preserve the city's architectural heritage. Several interesting buildings have already been restored. Lilac House, on Kennedy Avenue, has three types of gingerbread fretwork, latticed verandah railings, and heavy hurricane shutters. The J.W. Edwards Building, at the corner of Old and King George V sreets, has a stone base and a wooden second-floor gallery. The Old Market Plaza is the center of Roseau's historic district, which was laid out by the French on a radial plan rather than a grid, so streets such as Hanover, King George V, and Old radiate from this area. South of the marketplace is the Fort Young Hotel, built as a British fort in the 18th century; the nearby statehouse, public library, and Anglican cathedral are also worth a visit. New developments at the bay front on Dame M.E. Charles Boulevard have brightened up the waterfront.
Day 8
San Juan (Puerto Rico), Puerto Rico
If you associate Puerto Rico's capital with the colonial streets of Old San Juan, then you know only part of the picture. San Juan is a major metropolis, radiating out from the bay on the Atlantic Ocean that was discovered by Juan Ponce de León. More than a third of the island's nearly 4 million citizens proudly call themselves sanjuaneros. The city may be rooted in the past, but it has its eye on the future. Locals go about their business surrounded by colonial architecture and towering modern structures.By 1508 the explorer Juan Ponce de León had established a colony in an area now known as Caparra, southeast of present-day San Juan. He later moved the settlement north to a more hospitable peninsular location. In 1521, after he became the first colonial governor, Ponce de León switched the name of the island—which was then called San Juan Bautista in honor of St. John the Baptist—with that of the settlement of Puerto Rico ("rich port").Defended by the imposing Castillo San Felipe del Morro (El Morro) and Castillo San Cristóbal, Puerto Rico's administrative and population center remained firmly in Spain's hands until 1898, when it came under U.S. control after the Spanish-American War. Centuries of Spanish rule left an indelible imprint on the city, particularly in the walled area now known as Old San Juan. The area is filled with cobblestone streets and brightly painted, colonial-era structures, and its fortifications have been designated a UNESCO World Heritage Site.Old San Juan is a monument to the past, but most of the rest of the city is planted firmly in the 21st century and draws migrants island-wide and from farther afield to jobs in its businesses and industries. The city captivates residents and visitors alike with its vibrant lifestyle as well as its balmy beaches, pulsing nightclubs, globe-spanning restaurants, and world-class museums. Once you set foot in this city, you may never want to leave.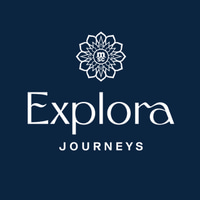 Explora Journeys
Explora II
EXPLORA II, the second of six luxury best-in-class ships, will set sail in 2023, with the remaining ships ready to set sail in 2024, 2026, 2027 and 2028.