Search for your ideal Cruise
From Singapore to Yokohama
25 nights, departs on the 3rd Apr 2023
Cunard Line, Queen Elizabeth
Singapore, Chan May, Hong Kong

+ 13 more
British cruise line Cunard was first established in 1840 and once had dozens of ships to its name, but this has since been whittled down to three iconic ships: the Queen Mary 2, the Queen Elizabeth and the Queen Victoria. The cruise line has a long-standing relationship with the British royal family, who has travelled extensively with Cunard over the last 179 years and the Queen is godmother to two of the three ships in the current fleet, Queen Mary 2 and Queen Elizabeth. Queen Mary 2, the world's only ocean liner, underwent a £90 million makeover in 2016 – said to be the most expensive renovation job for any ship in Cunard's history. Cunard's fourth ship is due to debut in 2022 and she marks an exciting new chapter for the line, being the first new Cunarder for 12 years. Her arrival signals the first time Cunard has had four ships in its service since 2000.
Cruise Itinerary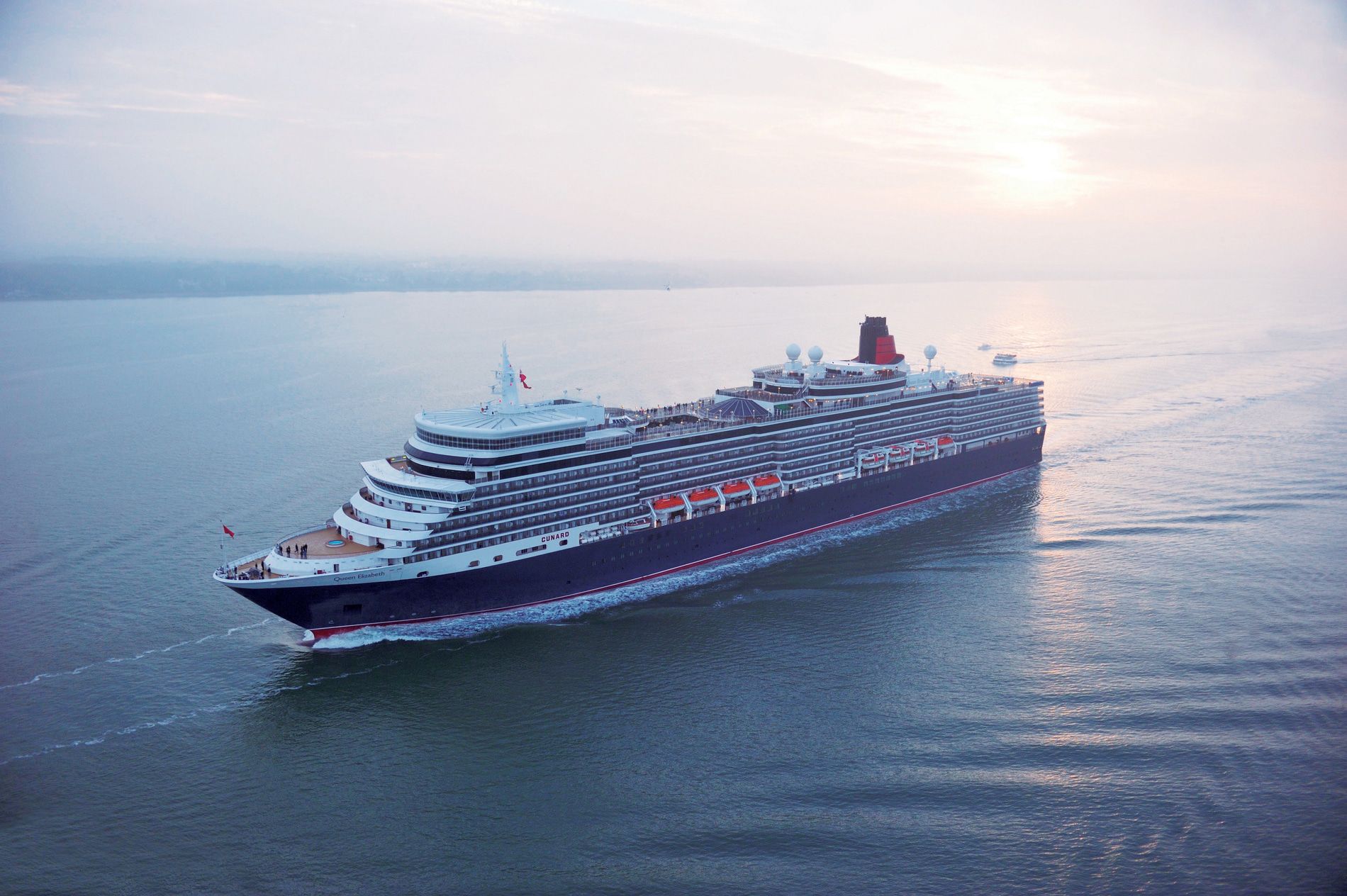 Queen Elizabeth, ship details
Join us on Queen Elizabeth and immerse yourself in her evocative art deco elegance. Our newest Queen exudes style and has an especially refined feel. Prepare yourself for a truly remarkable voyage.
Full ship details
Cabin prices for
3rd Apr 2023
All prices