Israel & Ancient Egypt River Cruise
4 nights, departs on the 12th Apr 2021
Emerald Waterways, MS Hamees
Luxor, Luxor, Luxor

+ 2 more
Shiny Emerald Waterways is a relatively new river cruise line, launching in 2014 and a division of luxury cruise operator Scenic. The cruise line offers both ocean and river cruises, headquartered in the UK and offering sailings in Europe, Asia, Africa and Russia. Emerald Waterways offers some of the most premium ships in the industry, with its deluxe fleet of Star-Ships the pinnacle of cruising comfort and style, boasting sun decks, heated pools, modern cabins and even an on board cinema. While the cruise lines offers a super-premium all-inclusive experience and ships are five-star floating hotels, sailing with Emerald is all about the destination – and passengers can book a range of pre- and post-cruise programmes, particularly in Israel, Egypt and Jordan. Emerald Waterways also operates a super luxurious new yacht-style ship, Emerald Azzurra.
Cruise Itinerary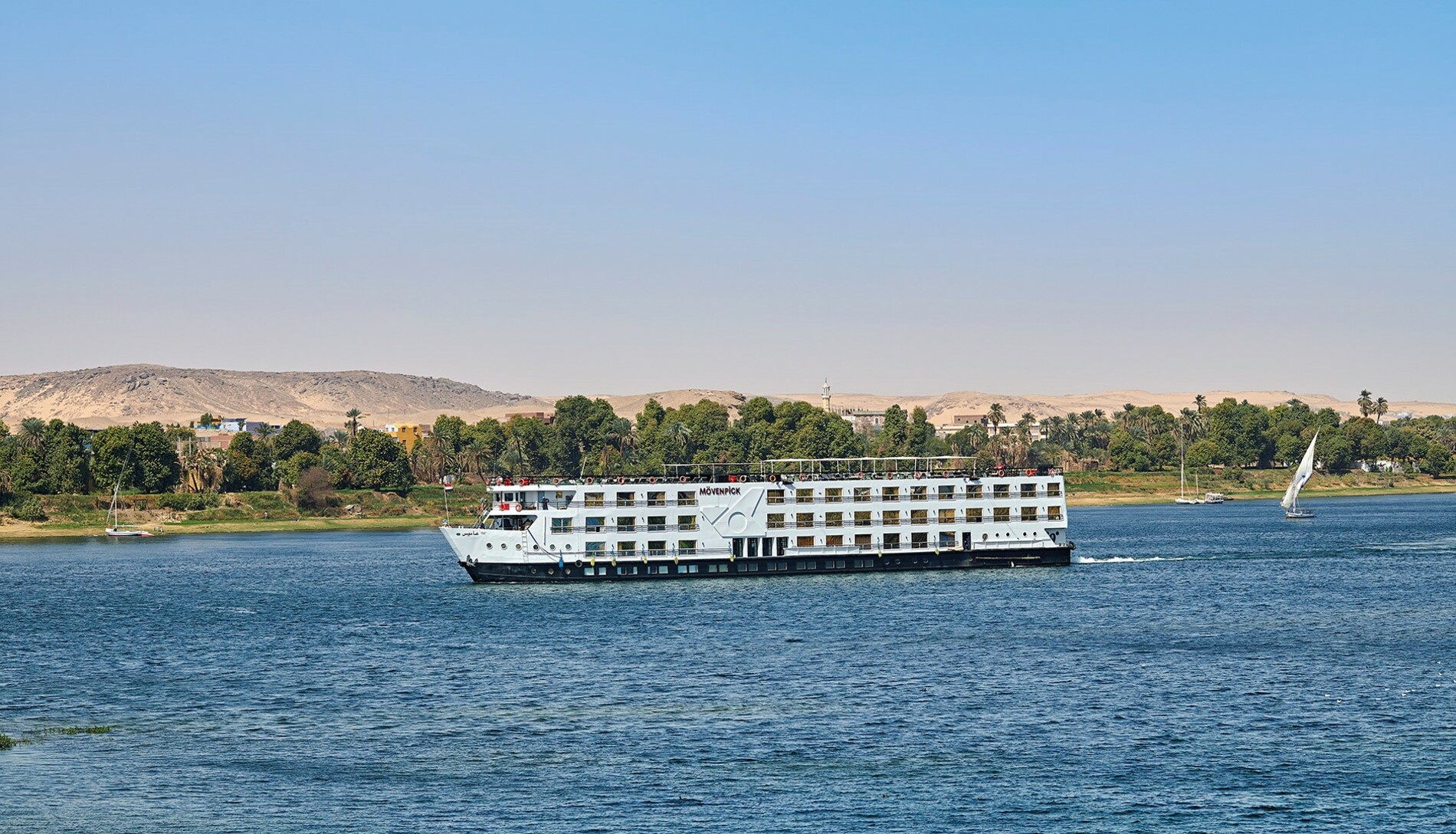 MS Hamees, ship details
Fresh from its extensive refurbishment in 2018, our exclusively chartered Mövenpick MS Hamees is a comfortable and contemporary ship that offers 5-star on-board service.
Full ship details
Cabin prices for
12th Apr 2021