Search for your ideal Cruise
Jewels of Russia
14 nights, departs on the 14th Aug 2022
Scenic, Scenic Tsar
Saint Petersburg (ex Leningrad), Saint Petersburg (ex Leningrad), Saint Petersburg (ex Leningrad)

+ 12 more
Scenic River Cruises is one of the most luxurious cruise operators in the world. It's the cruise line behind the innovative and super luxurious yacht-style ship Scenic Eclipse, a ship that revolutionised the cruise industry when it launched in 2019, and that same level of luxury can be had on its fleet of river ships. Before Scenic Eclipse, Scenic was solely a luxury river cruise line with over 30 years of experience, operating a fleet of five-star 'Space Ships' on the rivers of Europe, Asia and Russia. The cruise line offers a luxurious all-inclusive experience, and ships have fantastic amenities like spas, wellness centres, terraces, panorama lounges and spacious cabins with private butlers.
Cruise Itinerary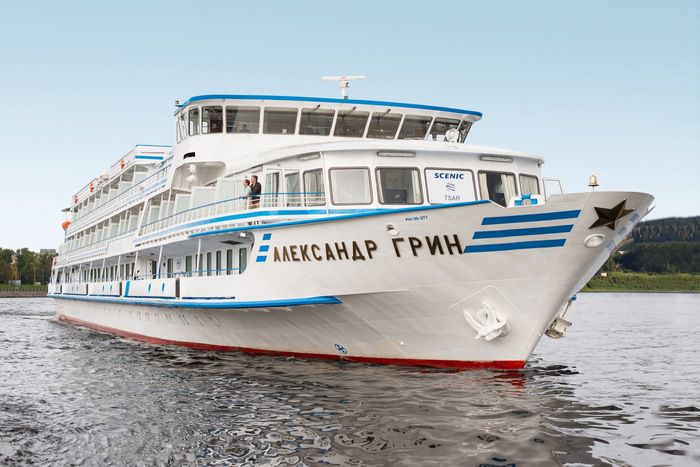 Scenic Tsar, ship details
Scenic Tsar, launched in 2013, was the first 'new-build' ship to be launched onto Russia's waterways for over 25 years. It is also the first boutique 'small' ship to join the ever-growing fleet of luxury vessels. There are just over one hundred guests onboard, so you get a real sense of space, accompanied by an intimate atmosphere. Virtually all staterooms and suites boast their own private full-length balconies and each cabin has modern and stylish en-suite bathrooms, satellite TV, in-room safe, mini-bar and complimentary Wi-Fi. To enjoy even more space, Scenic Tsar offers four sumptuous and finely appointed Royal Suites, each one exuding a reassuring level of luxury in their fine furnishing, impeccable finish and carefully chosen amenities.
Full ship details
Cabin prices for
14th Aug 2022
All prices
From
£5,490
*pp for a Suite Cabin

Cruise with Flight