Queen Mary 2 will benefit from 30 new Britannia Club Balcony staterooms and 15 Britannia Single staterooms which will be installed during her extensive 25-day refit next year.
The new staterooms will offer passengers a greater choice. Fresh design schemes and fine details will pay tribute to the original Queen Mary's iconic art deco heritage.
As well as the additional 45 cabins the liner will also receive a wide range of upgrades as well as a comprehensive refurbishment of all existing Britannia Club Balcony cabins. Earlier this month Cunard Line revealed its plans for the Queens and Princess Grill suites and restaurants on-board.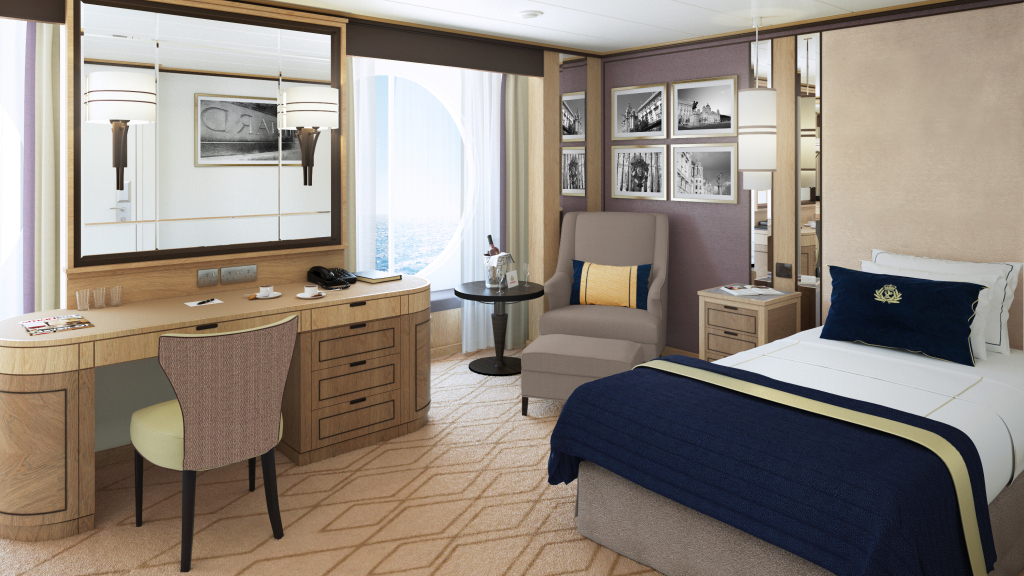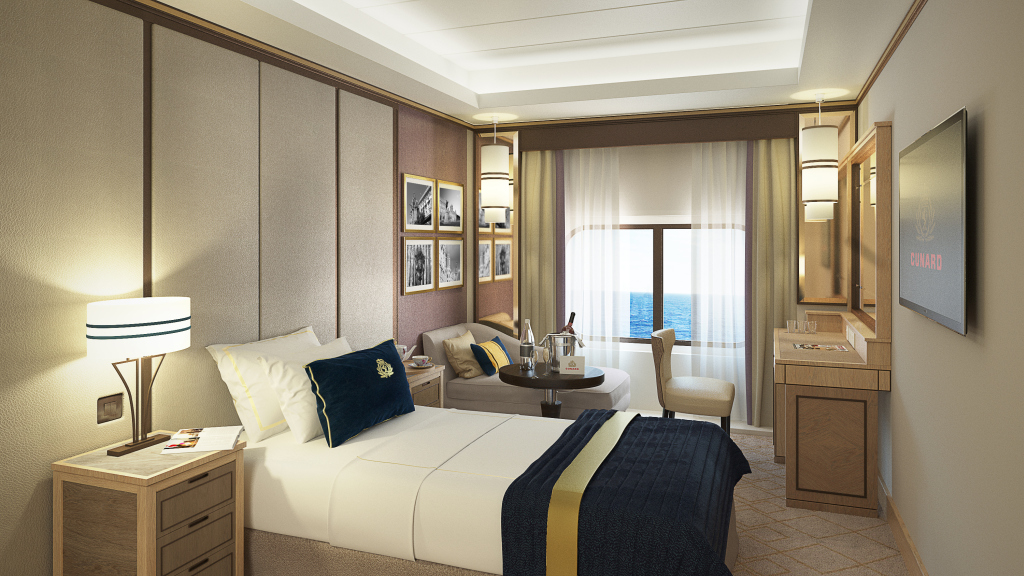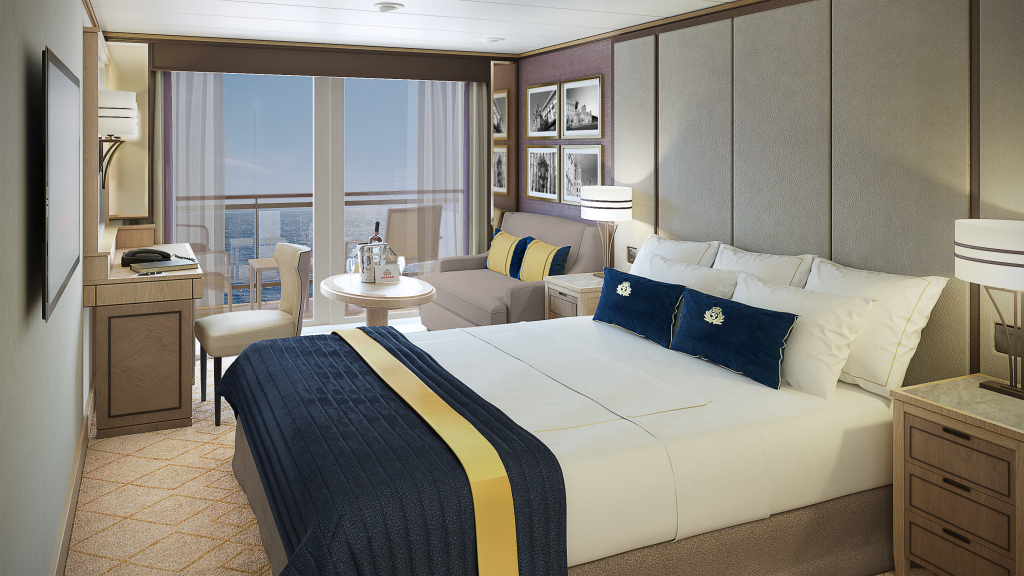 Angus Struthers, Cunard Director, said: "The number of cruisers choosing to travel alone is increasing and we continue to focus on this expanding market. Having already been introduced on Queen Elizabeth and Queen Victoria, when our flagship re-enters service in June 2016 all three Cunard ships will offer single cabins. "
Andrew Collier of SMC Design added: "In the remastered Britannia Club Balcony and in the new Britannia Single staterooms, the soft tones will be contrasted with rich imperial blue and antiqued gold highlights to honour Queen Mary 2's art deco heritage. We are continuously enamoured by Cunard's distinguished past and its auspicious future, and we endeavour to showcase both through these timeless, relevant and engaging designs."
Of the 15 Britannia Single staterooms that will be added, nine will be added to Deck 2 and six larger single staterooms will be added to Deck 3L. New single cabins on port side Deck 2 will benefit from increased ceiling height and an illuminated coffered ceiling. New single cabins on port side Deck 3L will feature two unique circular windows with bench seat cushions and a central dressing console table.
The refit will take place at the Blohm & Voss shipyard in Hamburg, Germany between May and June 2016.
(Image credits to Cunard Line)