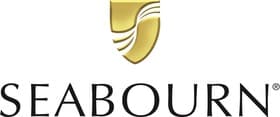 Seabourn - The Black Friday Sale!
Two-Category Veranda Suite Upgrade And Up to US$2,000 Per Suite Onboard Credit
Enjoy a Two-Category Veranda Suite upgrade and up to US$2,000 per suite onboard credit on select 2024 ultra-luxury voyages. When you book by 4th December 2023.
Discover the Polar regions aboard our exceptional, new purpose-built expedition ships or explore marquee destinations and boutique ports in the Mediterranean and beyond.
Aboard our smaller, more intimate ships you'll be catered to in a yacht-like atmosphere by a team who is genuine and attuned to your every need.
Ultra-Luxury Cruises
14 nights, departs on the 1st Apr 2024

Cruise info: Seabourn, Seabourn Ovation

Itinerary: , +-2 more
7 nights, departs on the 26th May 2024

Cruise info: Seabourn, Seabourn Encore

Itinerary: , +-2 more
12 nights, departs on the 10th Sep 2024

Cruise info: Seabourn, Seabourn Ovation

Itinerary: , +-2 more
Seabourn Expedition Cruises
11 nights, departs on the 25th Jul 2024

Cruise info: Seabourn, Seabourn Venture

Itinerary: , +-2 more
25 nights, departs on the 30th Jun 2024

Cruise info: Seabourn, Seabourn Venture

Itinerary: , +-2 more
10 nights, departs on the 22nd Jun 2024

Cruise info: Seabourn, Seabourn Pursuit

Itinerary: , +-2 more