Don't miss out on the greatest line-up of classical performers ever assembled on water!
Setting sail in May, this is the last chance for classical music enthusiasts to grab a place onboard Cruiseco's once-in-a-lifetime Bravo Cruise experience.
What is Bravo Cruise of Performing Arts UK 2018?
"Bravo Cruise of the Performing Arts" combines the harmonious sounds of classical artistry with the relaxing splendour of a cruise vacation.
Departing from Southampton, you will enjoy seven nights of impeccable service, delicious cuisine and world-class comfort while visiting the ports of Bilbao, Vigo and Cherbourg.
But this isn't just a regular cruise – it's so much more than that. As you traverse across European waters, you will have the opportunity to listen to an eclectic mix of classical music, opera and musical theatre, courtesy of some of the most acclaimed performers to have graced both stage and screen.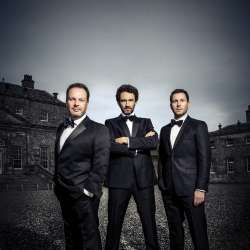 This week-long musical extravaganza includes a line-up that could rival the Royal Albert Hall, featuring celebrated artists Alfie Boe, Katherine Jenkins OBE, Wynne Evans, Ruthie Henshall, Mirusia, The Celtic Tenors, The Jonathan Welch Choir, Julian Lloyd Webber and The National Symphony Orchestra (conducted by Guy Noble and Anthony Inglis).
With many of the performers offering exclusive meet and greets throughout your stay, this is truly the trip of a lifetime.
The itinerary in more detail:
Bilbao:
After leaving Southampton, our first port of call is Bilbao – Spain's sixth largest city. Home to the world-famous Bilbao Guggenheim Museum, which showcases the works of Andy Warhol and Picasso, this city is a stunning hub of culture and contemporary art. It provides the perfect base for holidaymakers to explore the Basque country, sampling delectable regional specialities like cured ham and apple cider.
Vigo:
Once you've explored Bilbao it's time to travel to another Spanish hotspot. Located just north of Portugal, Vigo has a rich cultural history that dates back to the Roman Empire. With stunning coastline panoramas, this is the perfect spot to soak up some Spanish sun. Don't forget to check out the famous coastal church, which is covered entirely in seashells!
Cherbourg:
For our final destination, we voyage to the picturesque port of Cherbourg in northern France. Famed for being a stopping point for some of the most recognised liners of the past century – including the ill-fated Titanic – this quaint city offers an eclectic mix of religious monuments, sweeping cliff faces and stunning gardens. While there, be sure to visit the 17 aquariums of La Cite de la Mer, Cherbourg's incredible maritime museum.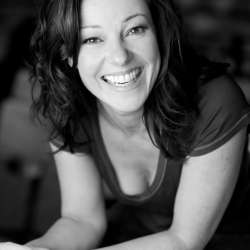 Life on-board:
On-board the luxurious Celebrity Silhouette, we offer a wide range of on-board activities that will cater to any taste. Those wanting to relax and unwind can visit exquisite art galleries, take a dip in one of on-board swimming pools or even indulge in a little pampering at one of our aromatherapy retreats. Plus, with plenty of restaurants and bars to choose from – including everything from a two-story Tihany wine tower to an ice-frosted Martini bar – when it comes to dining, you will be spoilt for choice.
Balcony stateroom prices begin from £999 per person, which includes all main meals, entertainment and on-board gratuities. So, kick back, relax and enjoy the pinnacle of musical artistry on a cruise holiday unlike any other. Where the admission price to see these musical heavyweights on land would be more than the price of this once in a lifetime experience.