A luxury voyage from Switzerland, through Germany, France and the Netherlands, complete with tastings on board and ashore. Cheers!
For anyone with a taste for wine, a cruise on the Rhine with a winemaker on board to offer daily tastings, and more opportunities to sample the stuff ashore, is pretty much a dream come true.
As I travelled downstream from Basel to Amsterdam, there was Old World and New, red and white, rosé and sparkling. And that was just in the mornings!
On board the AmaSerena, one of the most modern boats in Europe, I was in the lap of luxury, enjoying the freedom of all-inclusive drinks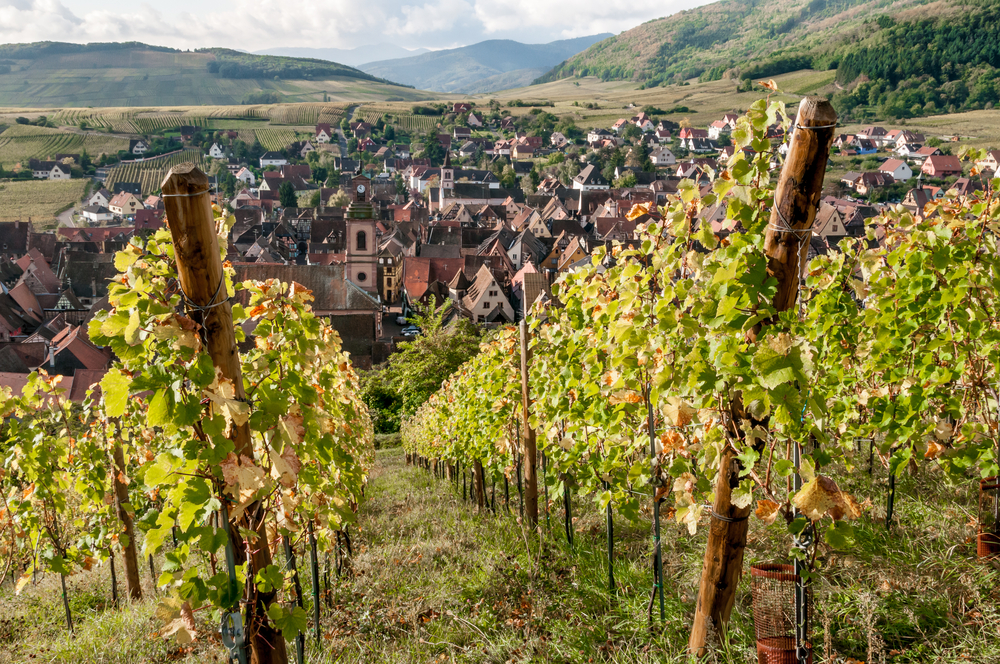 with lunch and dinner, and – when weather allowed (it was November, after all) – watching the world go by from the comfort of my own private balcony.
There was a choice of restaurants, a pool with a swim-up bar, and my in-cabin interactive TV was a 27-inch iMac with movies on demand.
Ashore, I could make the most of what's on offer in Switzerland, Germany's Black Forest, the Alsace region of France, quaint towns like Rudesheim, and bustling cities such as Cologne.
And there was the wine. Travelling with us was Christopher Silva, president and CEO of the St Francis Winery and Vineyards in California's Sonoma County. He brought cases of his own products and his enthusiastic lectures were a feature of three mornings on board.
Passengers were eager to learn about the varieties of grape that go into Bordeaux wines, how to assemble the best Zinfandel blends, and what to look expect from a Gewurtztraminer or a Chardonnay.
American guests –they were in the majority – could order his products and have them delivered to their homes.
The drinking and the tasting started soon after breakfast, and it didn't end there. In Riquewihr, a showcase medieval village which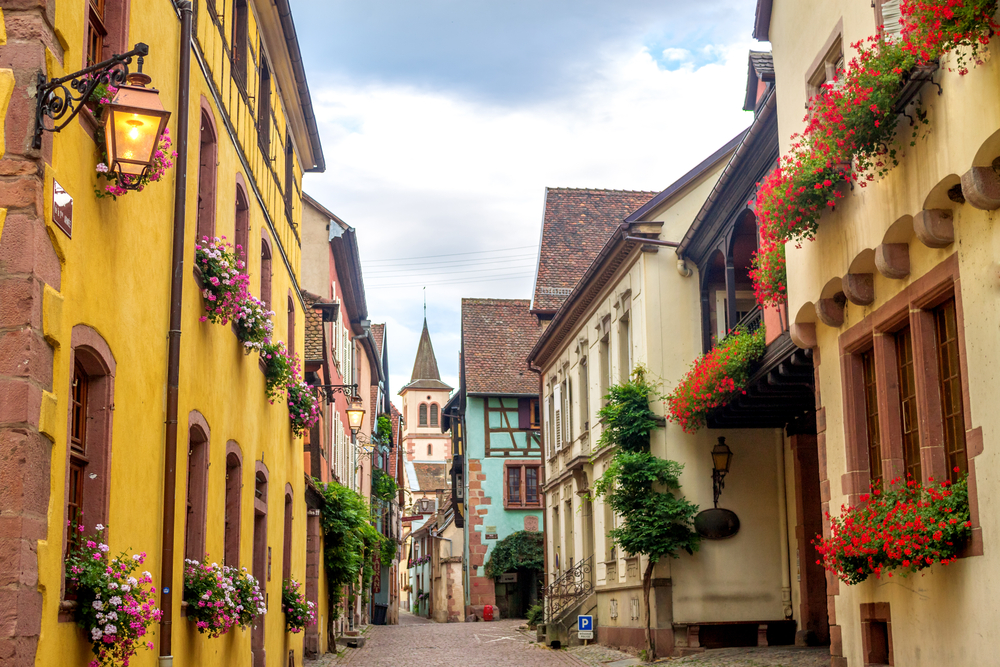 is officially one of the prettiest in France, we descended into an ancient cellar to sample Alsatian wines produced in a single vineyard on a nearby hillside.
The Restaurant Gruber, round the corner from Strasbourg's impressive cathedral (sixth-tallest church in the world), threw its doors open for an afternoon tasting session. Sunday morning began with Rudesheimer Coffee – ferociously fortified with Ansbach brandy – and another tasting at a local winery, leaving little time for a cable car ride to the Niederwald monument built in the late 19th century to mark the creation of the German empire.
We had to be back on board by 1.00pm ready for one of the highlights of the week, cruising through the Rhine Gorge, past an imposing collection of cliff-top castles, carefully avoiding the looming Lorelei rock where sirens drew sailors to their deaths.
Our captain, the indefatigable Jan de Brujin, has made the passage countless times and was unlikely to be seduced off course. Besides, he had his hands full navigating the river's unusually shallow waters. An exceptionally dry summer had left many of Europe's rivers un-navigable and even with a shallower draft than almost any other passenger vessel on the Rhine, we had to dump ballast and drain the fresh-water tanks before making the passage.
We did not see another river cruise vessel all afternoon, and many of the cargo barges we passed were travelling half-empty in order to ride higher in the water.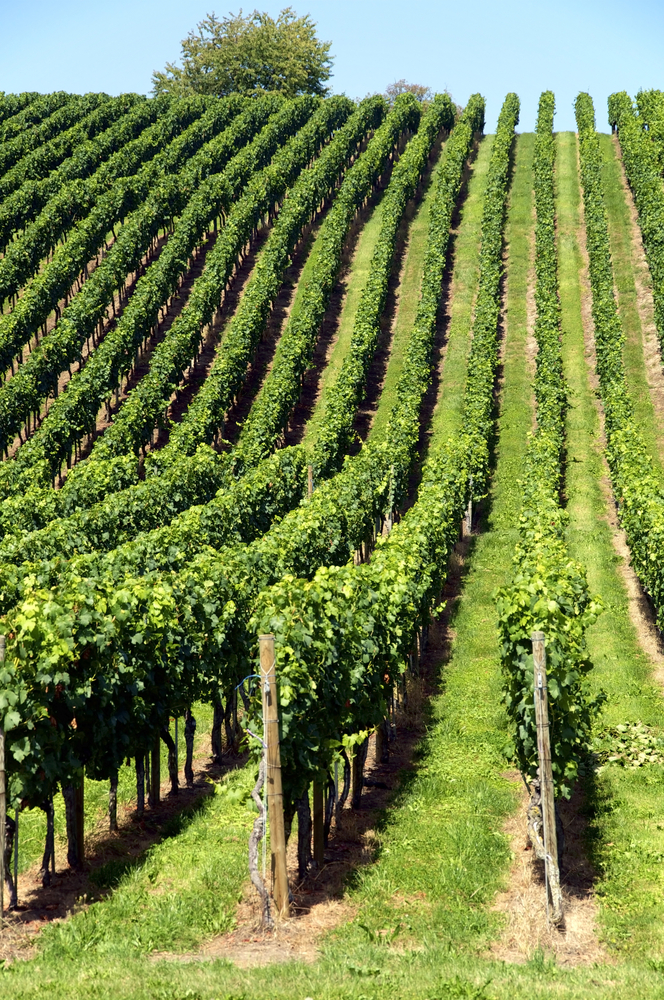 But back to our excursions – all are included in the cruise fare – and a return to the subject of drink. At the impressively enormous and rambling Heidelberg Castle, we encountered what is claimed to be the largest wine vat in the world. Mentioned several times in literature – from Les Miserables to Moby Dick – its construction required the wood from 130 oak trees and it is capable of holding 220,000 litres (48,400 gallons) – or it would be if it didn't leak.
In Cologne most passengers chose to have dinner ashore, at the Gilden in Zims restaurant where a hearty meal of potato fritters AND meatballs AND giant Bratwurst (OR beef with red cabbage and dumplings) AND apple strudel was washed down with unlimited quantities of local wheat beer served in traditional straight-sided glasses.
I swear the AmaSerena rode lower in the water on the final night's journey to Amsterdam after that blow-out.
It was an exceptional end to a memorable week. I can't wait to go back and do it all again. There's just one thing I would change. If I had travelled just a couple of weeks later in the year the Christmas markets would have been open and I could have spent evenings drinking my (rapidly-increasing) bodyweight in warming Gluhwein.