Music-themed cruises have taken centre stage in recent years.
The rhythm of the sea makes for the perfect accompaniment to live performances, while grandioso vessels boast luxurious symphonies of fine dining and themed evenings.

Of course, a music cruise isn't for everyone. Some think there's too much sax and violins. C, E-flat and G often note that they cannot be served at the bar - because they're minors.

Right, now that the music puns are out of the way…
Music fans of all genres have discovered that music cruises offer the best venue for getting close to their favourite bands and musicians. The intimate setting of a cruise ship also allows audible aficionados to meet like-minded shipmates with a shared musical passion.
Unlike most festivals and concerts, a music cruise allows the opportunity to chat with singers and songwriters over breakfast or drinks, and gain a window into backstage activity through Q&A sessions. No need to huddle around the grubby exit of a divebar!

Some cruises even offer yoga classes, pub crawls, and quiz nights - led by rockstars and pop icons.

Regardless of whether you've gone Chopin and will be Bach in a minuet, you'll find some amazing music cruise deals on this page.
Why book a music cruise?
Regardless of whether you're a two-steppin' fan of Country & Western music, a keen Classical enthusiast, or you swoon over the heartthrobs of yesteryear - there's a musical cruise for all tastes!

Music-themed cruises usually include an array of concerts, dance sessions, autograph opportunities, and the chance to speak one-to-one with your favourite musicians.

These cruises also incorporate huge dollops of nostalgia, and no matter the decade you reminisce over, you will always find a voyage that suits your taste.

Don't forget to pack your flares and perm your hair (wigs are available for the follically challenged), for there's a world of Elvis impersonators, disco balls, and love beads to explore.

Prefer smooth jazz, hard rock, or crisp baroque? Check out our inventory. You won't be disappointed!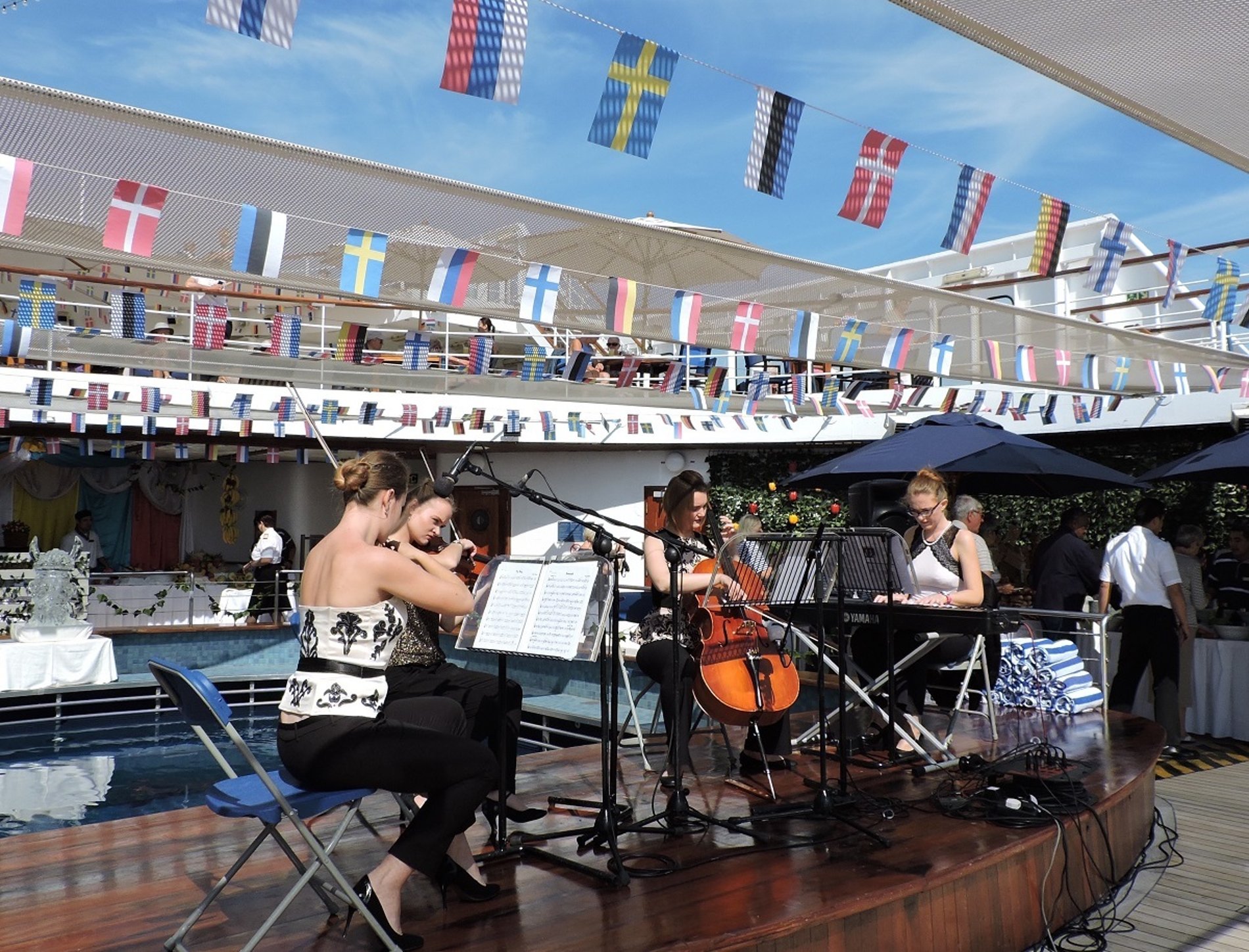 Book a great music cruise!