The quintessentially-British operator (despite its Norwegian heritage) is taking over a 156-passenger vessel, to be named Brabant, for cruises on the Danube, Rhine, Main and Moselle. A total of 30 departures will operate between April and November.
The itineraries range from five nights up to 25 nights and will go on general sale from next Friday, May 26. Special attention has been given to ensuring the maximum amount of scenic cruising during daylight.
Announcing the European river cruising programme today, Sales and Marketing Director Justin Stanton, said:
"At Fred. Olsen, we specialise in creating a 'home-from-home' atmosphere on our ocean cruises, and we are proud to be bringing our many decades of expertise and rich sailing heritage to the river cruise market for the very first time."
He added that guests could be assured the new Fred. Olsen river cruises will echo the high standards, award-winning customer service and understated elegance expected on board the company's ocean-going vessels.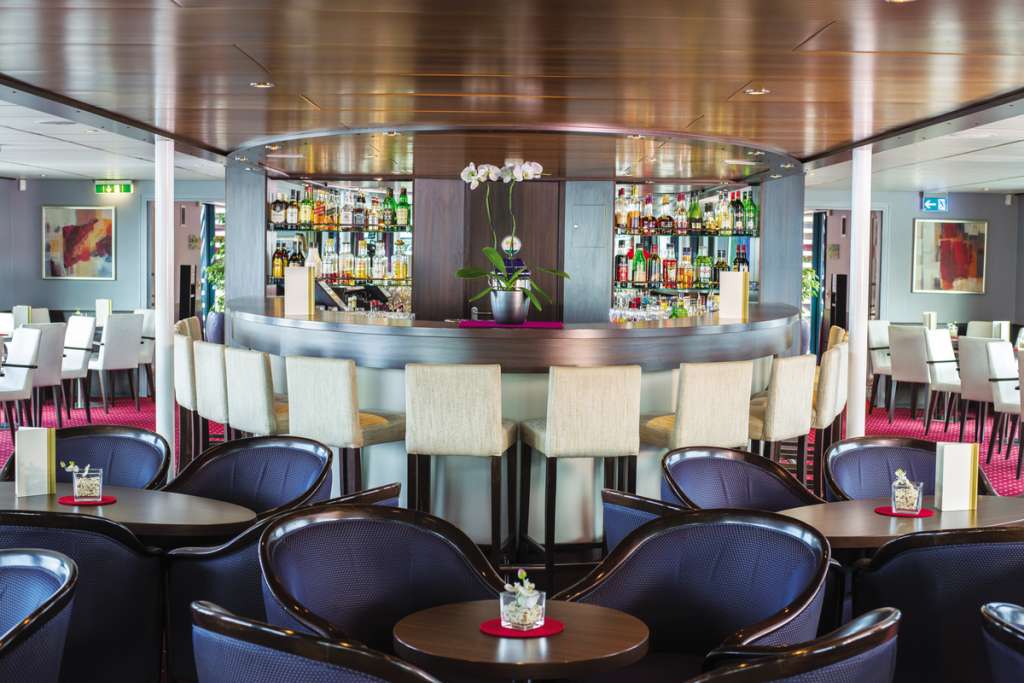 "We firmly believe that we have crafted the perfect formula to ensure that our new river cruise guests are able to get the most out of their holiday with Fred. Olsen," he said.
Fred Olsen operates four ocean ships, from the 804-passenger Black Watch to Balmoral which carries 1,747. The name chosen for the river vessel was first used on one of the company's passenger ships in the 1920s
The river-cruising Brabant is currently operating as Amadeus Princess. It was built in 2006 and at 110 metres is shorter than the 130m standard for today's newbuilds. This gives it the ability to visit destinations inaccessible to many newer vessels.
Brabant has two suites and fewer than 80 cabins over three decks – Haydn Deck 1, Strauss Deck 2, and Mozart Deck 3, plus the open-air Sun Deck 4. There's a crew of 40. Cabins on the upper decks have panoramic windows and French balconies.
English is the language spoken on board and all transactions are in sterling. Dinner will be served at a single sitting – which is not possible on any of Fred Olsen's ocean ships.
Most cruises will begin and end in Düsseldorf, Germany. Itineraries include Düsseldorf to Amsterdam; Düsseldorf to Nuremberg; Nuremberg to Budapest; Budapest to Hirsova (Bucharest), Romania; Düsseldorf to Basel, Switzerland; and Hirsova (Bucharest) to Düsseldorf.
The season opens with a five-night cruise from Amsterdam to Düsseldorf at £999 per person (including flights) or £749 (cruise-only) based on two adults sharing a standard cabin.
River cruises can be booked on the same system as Fred Olsen's ocean itineraries.
0800 0355 242