Bvlgari, Bollinger and butlers join West End shows and celebrity chefs to make cruising an unmissable experience.
Regular cruisers have heard it all before; they are fed up with their stay-on-land friends asking the same old questions. Will be I bored? Will I feel cooped up? Will it be terribly formal? What if I get seasick?
Enough of the worrying! Most people are hooked after their first cruise and come back time and again. If they don't, it's probably because they received bad advice and ended up on a ship that did not suit their personality.
Fred. Olsen Cruises is so convinced that first timers will be instantly converted to life at sea that it offers an 'Enjoyment Promise'. If you decide within 48 hours of boarding that cruising's not for you, the company will fly you home and refund your money, no questions asked. Since the scheme was launched in 2013, only five people out of 190,000 have taken up the offer, which must say something.
It's true that 30 years ago or so, cruising used to be somewhat one-dimensional, inviting the harsh 'newly-wed-or-almost-dead' kind of stereotypes. Nowadays, though, there are more styles of ship than ever before, more adventures, more outrageous destinations, better value, more fun and, if you want it, a lot more luxury.
Cruising is a wonderful holiday. Whether you're an adventurer, a young family, a foodie, a culture vulture or simply the kind of person who dreams of sipping champagne in a beautiful suite while dressing for dinner, there is a cruise that will make you wonder why you've left it so long.
Cruising will take you to places you'd only ever dreamed of. Indeed, sometimes, a cruise is pretty well the only way to get s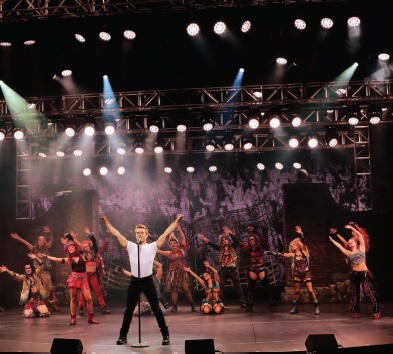 omewhere. Deep into the Amazon; across the Southern Ocean to the icy wilderness of Antarctica; on a week-long holiday that links gorgeous cities like Venice, Dubrovnik and Athens, effortlessly. A cruise is not just a convenient way to get to inaccessible places; it's a way of joining together places you'd always wanted to see in one easy voyage. Get on board, unpack, and put the suitcase away while the ship does all the work.
Yes, you may argue, but I'd only get a taste of each place. I'd never discover anything in depth. Well, this isn't really the case anymore. The fashion is for ships to overnight in port so you can explore ashore after the day trippers have left. Venice, Mykonos, Barcelona, Bangkok, Singapore, Sydney are all popular two-day stops.
Some cruise lines specialise in slower itineraries. Azamara Club Cruises makes cultural immersion a selling point, with overnights and late departures on most of its cruises. French-owned Ponant offers several voyages that explore just one small area, but in depth – for example, the beautiful Croatian coast.
Cunard ships overnight in port on several of the line's summer Mediterranean fly-cruises. Costa Cruises has introduced 'slow cruising', in which distances between ports are kept short and several evenings can be spent ashore in ports from Santorini to Cochin.
True, you are never going to get to know a place as intimately from a cruise as you would by spending a week there. But this isn't to say the world of cruising is a cultural desert, or in any way dumbed down. Some lines specialise in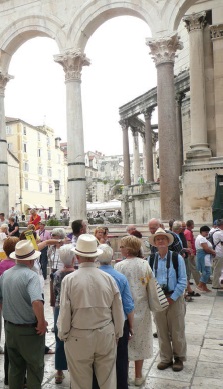 holidays for the thinking traveller, among them Swan Hellenic, Voyages to Antiquity and Noble Caledonia. On each of these, the shore excursions are included in the price and the cruise is escorted by a team of expert guest speakers.
Voyages of Discovery is a good option for anybody looking for an immersive cultural experience but on a tighter budget, while Cunard and Seabourn are also known for their guest speaker programmes.
A lot of cruise virgins worry that they may feel claustrophobic on a ship – another unfounded myth. If you opt for a huge ship, essentially a floating holiday resort, it's true that you could be sharing your space with a couple of thousand others – but these ships have multiple pools, sumptuous spas, numerous restaurants from which to choose and so many bars you'd have a tough job fitting in a crawl around all of them.
If you want the choices a big ship offers but need a bit of personal space, book a balcony cabin or a suite. Bypass the main pool for the adults-only deck area (called, enticingly, The Sanctuary on Princess Cruises and The Retreat on P&O Cruises) or splash out on a private cabana, available on Holland America Line's ships and on Celebrity Cruises' newer Solstice-class vessels.
On the smaller, most luxurious ships, the sensation is more like being on a private yacht, especially if you sail with SeaDream, on which uniformed waiters jump in the pool to serve champagne at a decadent party on every cruise and crew materialise as if by magic to polish your sunglasses. Or Seabourn, which has beautiful, spacious teak pool decks and a full fleet of water toys that appear when the marina platform is lowered.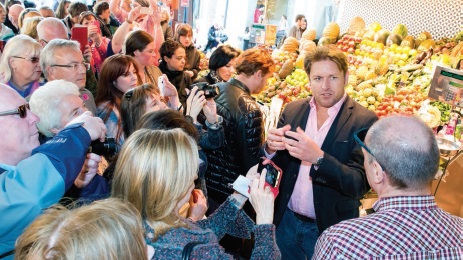 Something that surprises many new cruisers is the sheer quality of what you get on board. On a luxury ship, you'd expect Bvlgari, Bollinger and butlers but even on mainstream cruise lines, it's all about the big names. P&O Cruises has aligned itself with a whole parade of celebrity chefs, from Marco Pierre White to James Martin and Eric Lanlard, all of whom offer their wares on board for a minimal supplement.
Royal Caribbean and Norwegian Cruise Line have poured vast amounts into their entertainment, showing original productions of award-winning Broadway and West End shows on board, so you can see Mamma Mia! or Burn the Floor – for free. Cruise lines are in hot competition with one another and the customer is the winner.
Some of the reasons people fall in love with cruising, though, are less tangible. Standing on your private balcony at sunrise with a cup of tea, watching dolphins frolic in the water. A stroll around the deck in the moonlight as the ship steams to its next destination. In other words, magical moments that you'll only discover if you take the plunge.