Jane McDonald
The TV personality and cruising star Jane McDonald
Yorkshire-born TV personality Jane McDonald is a cruising icon who has inspired budding travellers for years with her hit Channel 5 show Cruising With Jane McDonald. Beginning her career as a cruise ship singer, Jane rose to prominence following her appearance as an onboard entertainer on BBC One's 1998 programme, The Cruise.
She has gone on to have a long-running career in both the music and television industries, presenting a number of daytime shows including Loose Women and Star Treatment, and recording a series of easy listening music albums. The so-called 'Queen of Cruise' has embarked on voyages across the world, from the chilly glaciers of Alaska to the sun-drenched streets of South America.
In 2020, Jane launched her spin-off travelogue show called Holidaying With Jane McDonald, during which the singer and her famous friends travelled to and reviewed popular tourist destinations across the globe.
However, Jane recently stepped down as host of Cruising With and Holidaying With, much to the dismay of her many loyal viewers, and will instead spend her time focusing on new projects such as her upcoming UK tour Let The Light In and her new Channel 5 programme Jane McDonald's Weekends Away.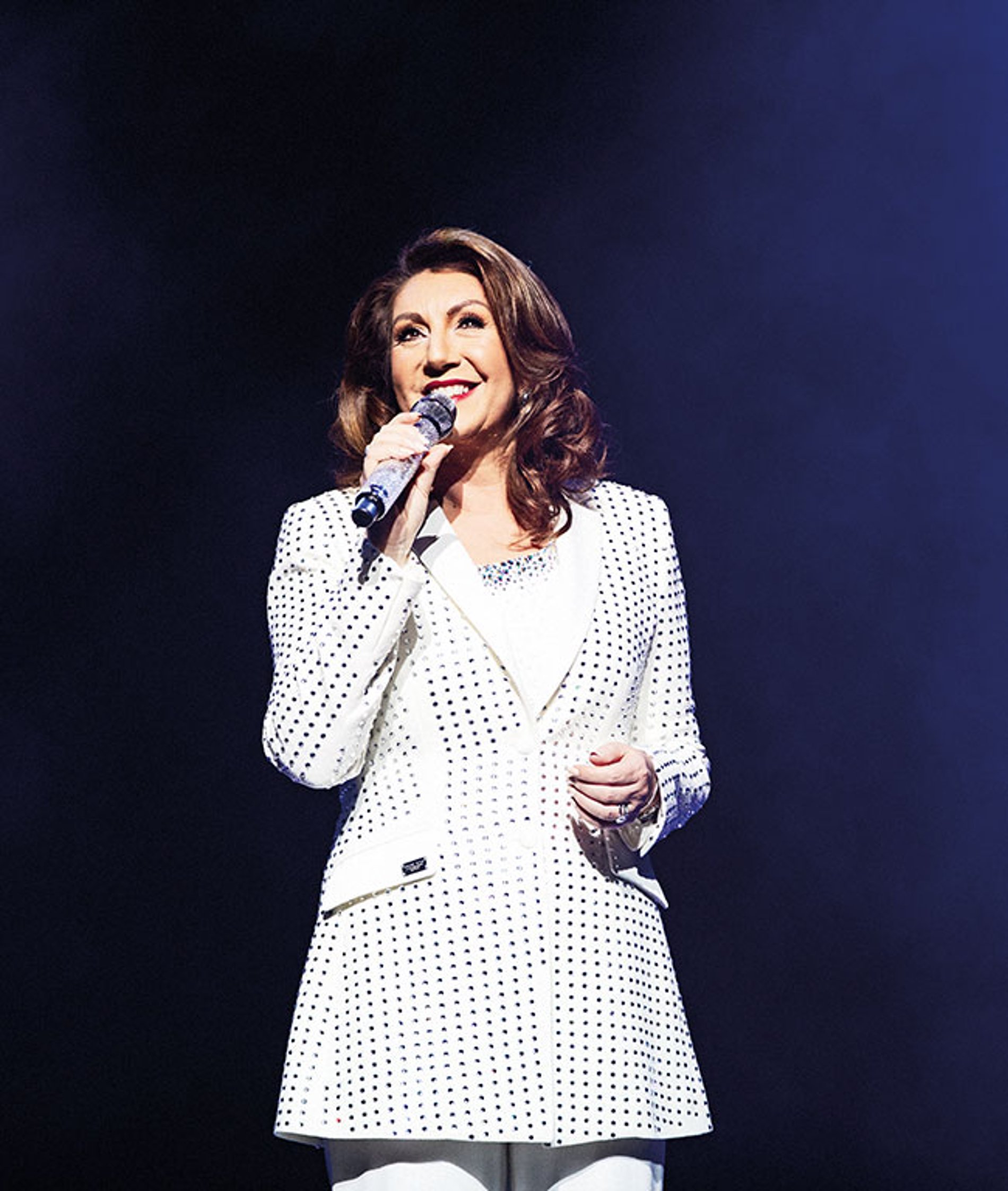 About Jane McDonald
Early years and family life
Renowned for her thick Yorkshire accent and northern charm, Jane McDonald was born in Wakefield, West Riding in 1963. Her father was a miner while her mother ran a boarding house. Jane began her own career touring the Northern Club circuit and singing on cruise ships. In her autobiography Riding the Waves: My Story the 57-year-old singer describes her young self as 'painfully shy', someone who feared leaving the house and dreaded being in front of an audience.
A far cry from the sheepish child she once was, Jane is now a platinum-selling recording artist and frequently appears on UK television screens. Jane met her first husband, Henrik Brixen, whilst filming The Cruise and their seafaring romance became a central focus of the programme. Henrik was one of the ship's plumbing engineers, but he assumed the full-time role as Jane's manager after the couple married in 1998. Sadly, Jane and Henrik separated in 2003, and the television star is now engaged to musician and teenage sweetheart Eddie Rothe. The pair live together, but do not have any children.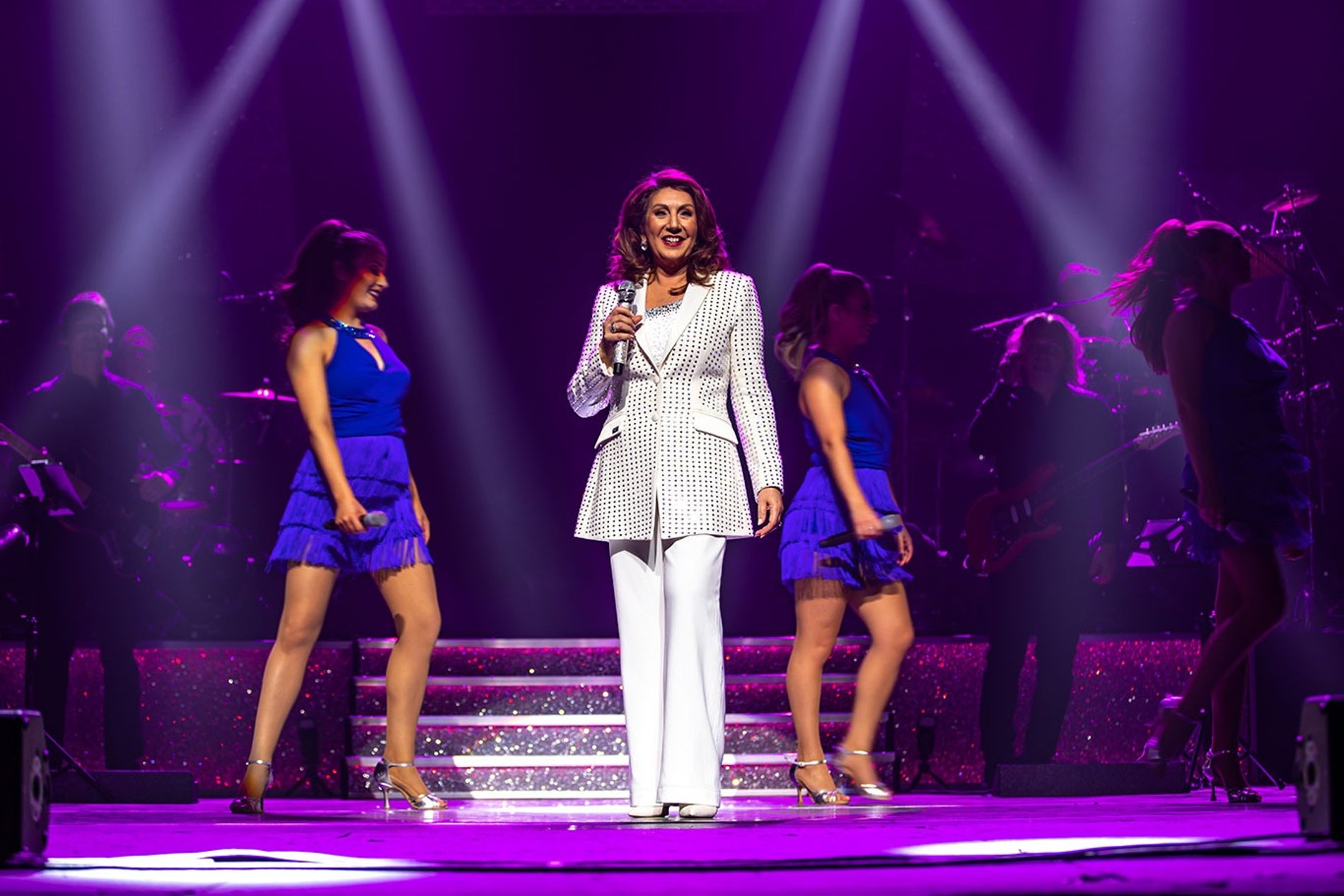 Jane McDonald: Career
Jane McDonald was catapulted into the spotlight after appearing on BBC One's The Cruise in January 1998. The Yorkshire singer was awarded her first recording contract with Focus Music International later that year and subsequently released her debut album, Jane McDonald. The album was a roaring success, spending a staggering three weeks at number one on the Official UK Chart Hits, achieving platinum status and even gaining a place in the Guinness Book of Records.
Jane has since embarked on a series of music tours worldwide, selling out the Royal Albert Hall, the London Palladium and the MGM Grand in Las Vegas. Her 2016 Making Memories tour was so popular that she extended her concert dates into 2017. Jane began her television tenure in 1998 when she was invited to be a guest presenter on the BBC's National Lottery.
Since then, the TV star has taken on co-presenting roles on the BBC's 1999 talent show Star for A Night and ITV's long-running daytime programme Loose Women. In 2013 she hosted her own makeover programme with ITV Studios called Star Treatment, before making her mark on the world of cruising from 2017 onwards with Channel 5's Cruising With Jane McDonald and Holidaying With Jane McDonald.
Jane also presents her own lively music-based chat show programme called Jane and Friends, as well as a brand-new travel show Jane McDonald's Weekends Away.
Cruising with Jane McDonald
Since its launch in 2017 Channel 5's flagship travel programme Cruising with Jane McDonald has gone from strength to strength, boasting monumental viewing figures of more than 2.4 million views per episode. The show follows the eponymous singer as she boards some of the world's most luxurious cruise ships and sets sail on a series of incredible voyages across the globe.
Viewers are given unique access to life onboard a varied selection of mammoth vessels and small ships, joining Jane virtually on captivating shore excursions to beautiful and exotic ports.
The singer's warm and charismatic personality shines through as she educates her audiences on the history and culture of each destination. As a former cruise ship singer, Jane relates fond memories of her time on board throughout the programme and lets her viewers in on all the top cruising secrets.

In 2018 Cruising with Jane McDonald won Channel 5 its first BAFTA Award for Best Feature. The programme has also had a phenomenal impact on the cruising industry, with cruise companies and travel agents experiencing a boom in booking enquiries and website traffic each time an episode aired.
Off the back of this success, in 2020 Jane launched Holidaying with Jane McDonald, a spin-off show on which the singer and her entourage of glitterati test out and review a number of worldwide holiday resorts.
Jane McDonald has now stepped down from her position on both programmes, signalling the end of her four and a half years presenting some of the best cruises on the world's oceans. Scottish comedian Susan Calman is set to replace Jane on both her Cruising With and Holidaying With series.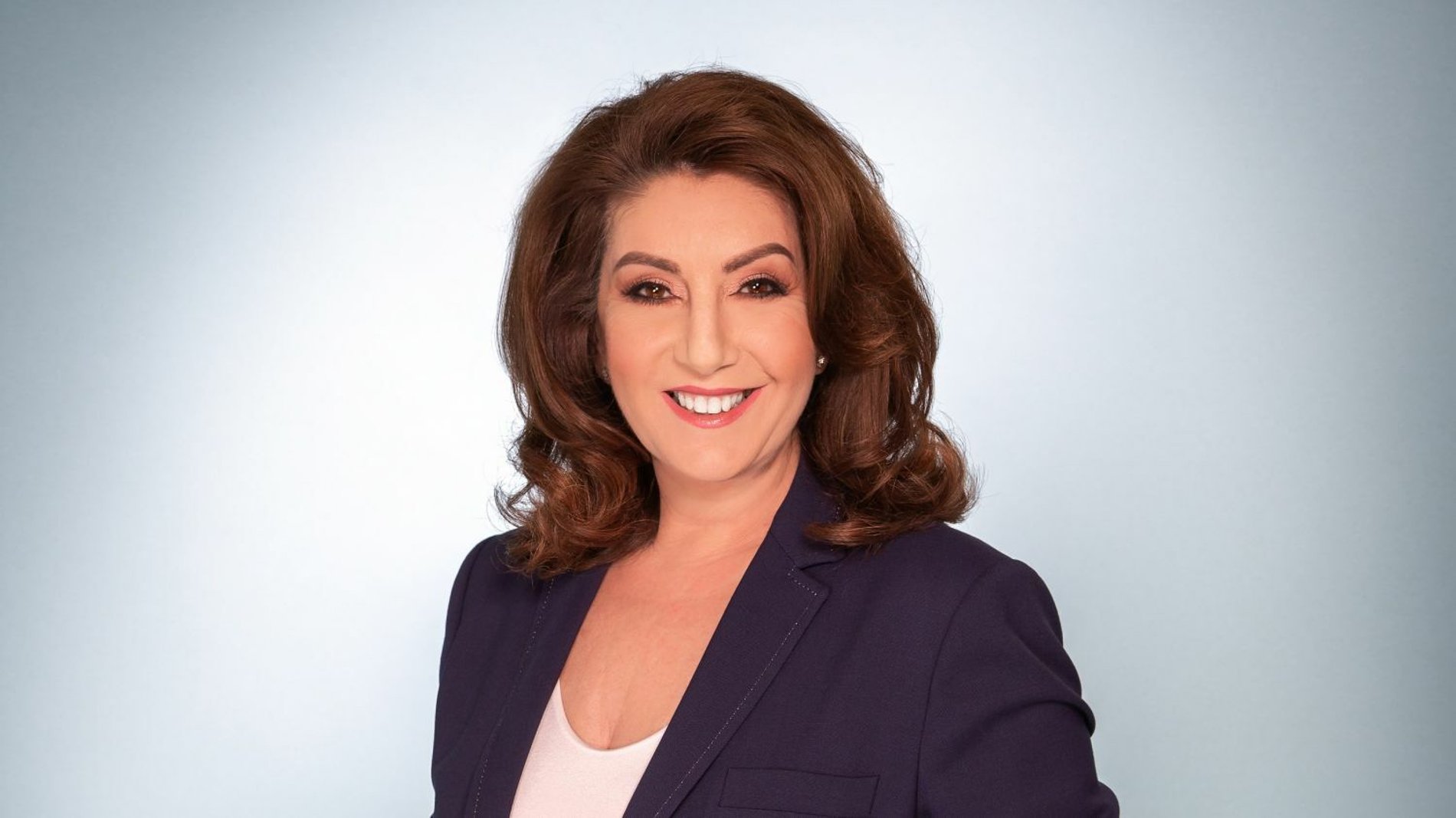 Cruise lines Jane has sailed with
Holland America Line
Jane McDonald launched her first episode of Cruising With Jane McDonald with a splash, commencing her inaugural voyage to Alaska aboard Holland America Line's cruise ship Nieuw Amsterdam. Audiences were left captivated by Jane's Alaskan adventures, which took her to an ice field by helicopter, on a dog-sledding excursion, and on a trip to the Glacier Bay National Park. Viewers watched in envy as Jane enjoys the spectacular array of onboard entertainment the Nieuw Amsterdam has to offer, including regional cooking lessons, dazzling theatre productions and the serene Greenhouse Spa and Salon. The singer also embarked on a sensational 14-night cruise to Sydney on Holland America Line's sleek Noordam ship.
MSC Cruises
MSC Cruises has featured a couple of times on Jane's cruise show, with the 4,345-passenger MSC Divina taking the singer on a seven-night Caribbean cruise and the MSC Meraviglia visiting countries along the Mediterranean. The latter vessel is the largest to appear on the programme and first came into service in June 2017. Jane's itinerary onboard MSC Meraviglia takes in Messina, Valletta, Barcelona, Marseille and Genoa during series two of the programme.
The Majestic Line
The Majestic Line's Glen Tarsan ship introduced Jane to a new type of small-ship cruising around the Island of Mull in the Inner Hebrides. The Glen Tarsan is a converted wooden fishing vessel that has been converted into a charming mini cruise ship. The Majestic Line promotes the idea of connecting with the natural world on its cruises and Jane embraces this to the full while singing in Fingal's Cave on Staffa Island.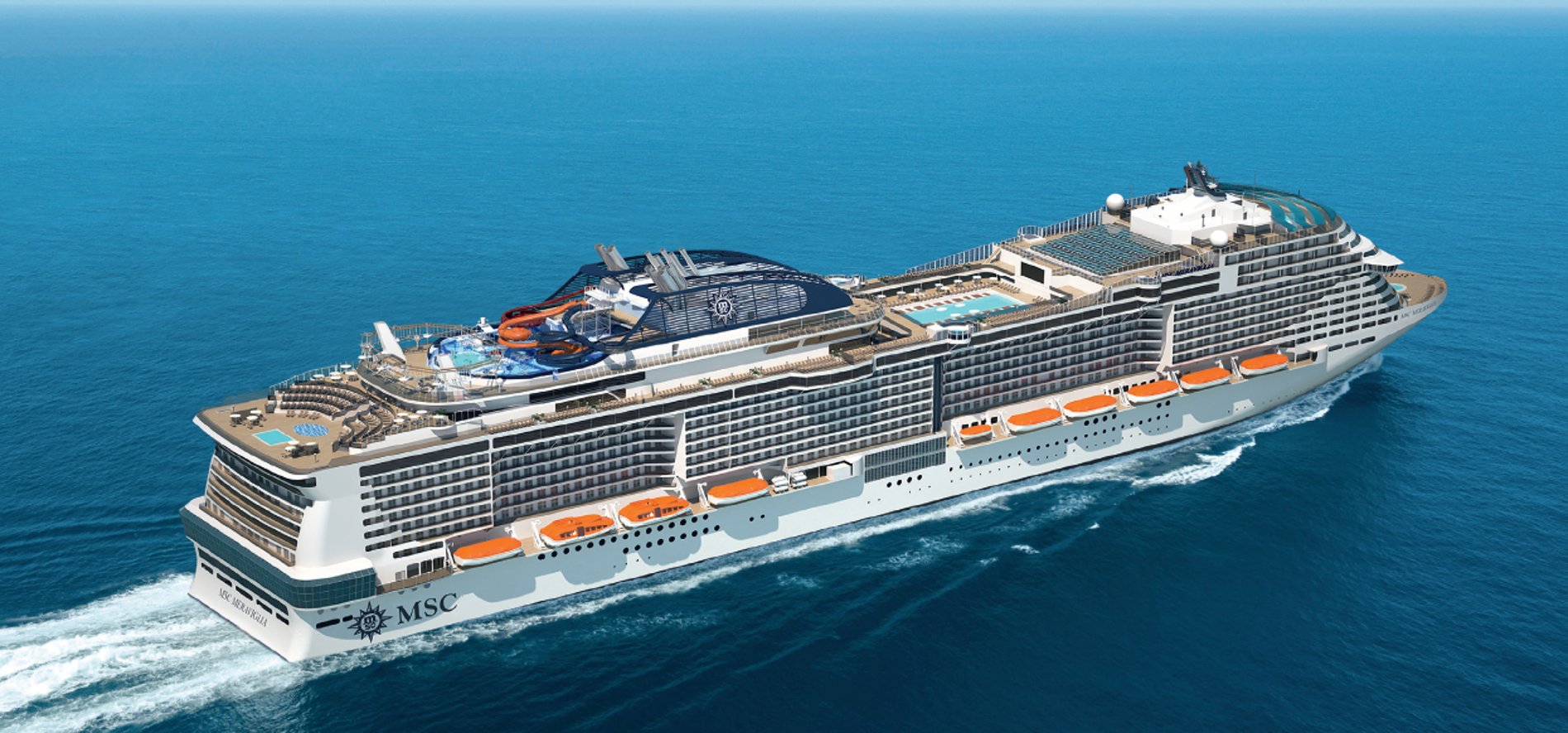 Viking
In series two of Cruising With Jane McDonald, viewers get to know the Baltics as Jane sails to Tallinn, St Petersburg, Helsinki and Stockholm on board Viking's brand new ship Viking Sky. Jane offers her audiences a sneak peek into the ship's most luxurious suite, which costs £1,200 per night. Jane described the suite as being 'bigger than her house', pointing out its private library, sauna, fireplace, boardroom, fully stocked wine fridge and collection of iPads.
Celestyal Cruises
Jane discovers a world of vibrant colour and lively music on her cruise to Cuba and Jamaica with Celestyal Cruises, calling at Havana, Cienfuegos, Santiago de Cuba and Montego Bay. In general, Celestyal ships operate in the Greek Islands and the East Mediterranean, but the line's Celestyal Crystal vessel began offering a Cuban Voyage cruise in 2018. The line provides guests with an authentic and deeply immersive onboard atmosphere which reflects the identity of the region it is cruising.
Silversea
In series of Cruising With, Jane graced our screens onboard Silversea's Silver Muse, beginning her South American journey on the Chilean Coast and working her way down to Patagonia and the Falkland Islands before venturing back up the Argentinian coast to Uruguay. Viewers joined Jane on a tour of the bridge with the ship's captain, one of the Silver Muse's educational highlights. Later in the series, Silversea again welcomed Jane on one of its cruises, this time aboard the Silver Shadow vessel, which stopped at ports including Dubrovnik, Korcula, Venice, Split and Kotor.
Princess Cruises
Sun Princess featured in three episodes of series five of Cruising With Jane McDonald, transporting Jane to the heavenly waters along Queensland's Gold Coast up to Brisbane and completing her journey in Perth. Jane gets active on this cruise, trying out surfing and indoor skydiving as well as exploring Australia's DreamWorld theme park and tending to the koalas at Brisbane's Lone Pine Koala Sanctuary. In season three of the series, Jane opted again for a Princess Cruises voyage on board the Ruby Princess from Los Angeles. The ship has a distinctly laidback feel, decked out with four swimming pools, an outdoor cinema and an exclusive 'Chocolate Journeys' spa experience.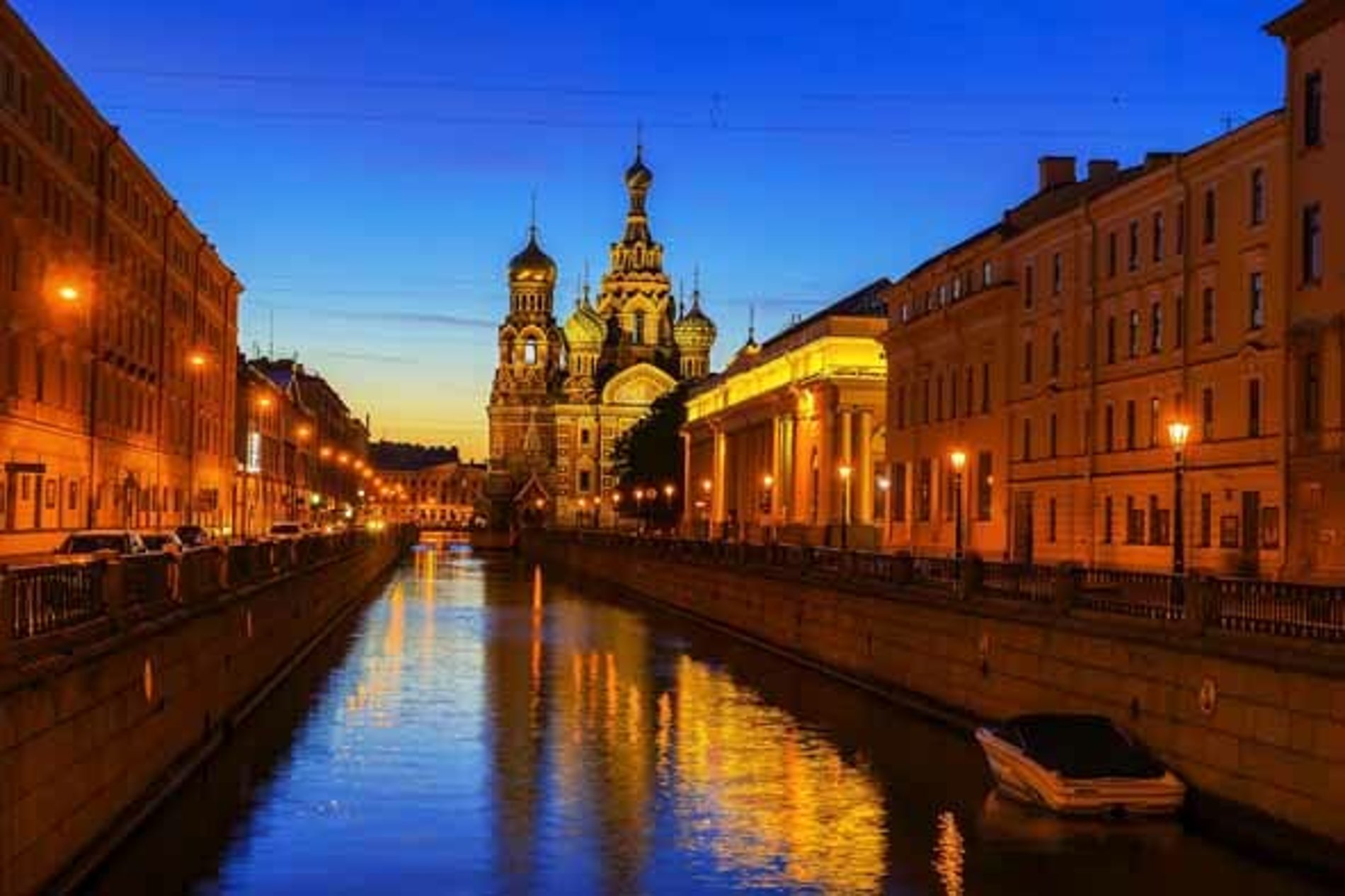 Hurtigruten
Cruising With Jane McDonald's series seven 'Christmas Special' dazzled viewers with a voyage from Bergen to Kirkenes onboard Hurtigruten's freshly renovated MS Polarlys. This cosy Arctic-inspired ship specialises in educational expedition cruises which reveal to passengers the wonders of the natural and historical world. Jane's adventures with MS Polarlys involved dining with Vikings, hurtling along frosty landscapes on snowmobiles and catching king crabs.
Oceania Cruises
Oceania Cruises appeared early on in Jane's cruising show as the singer lounges about on the line's luxurious cruise ship Marina. The line took Jane on an unforgettable journey from Rome to Málaga, starting the experience off with a vintage car tour of the Italian capital. Marina has since undergone a multi-million-pound renovation creating a brand-new extravagant atmosphere on board.

American Steam Boat Company
The Queen of Cruise boards her nick-namesake the American Queen for a seven-night Mississippi river cruise from New Orleans in season three of Cruising With Jane McDonald. The American Steam Boat Company's American Queen is the world's largest paddle steam vessel still in operation and calls at some of the United States' most fascinating historical and cultural areas such as Madison, Indiana and Louisiana.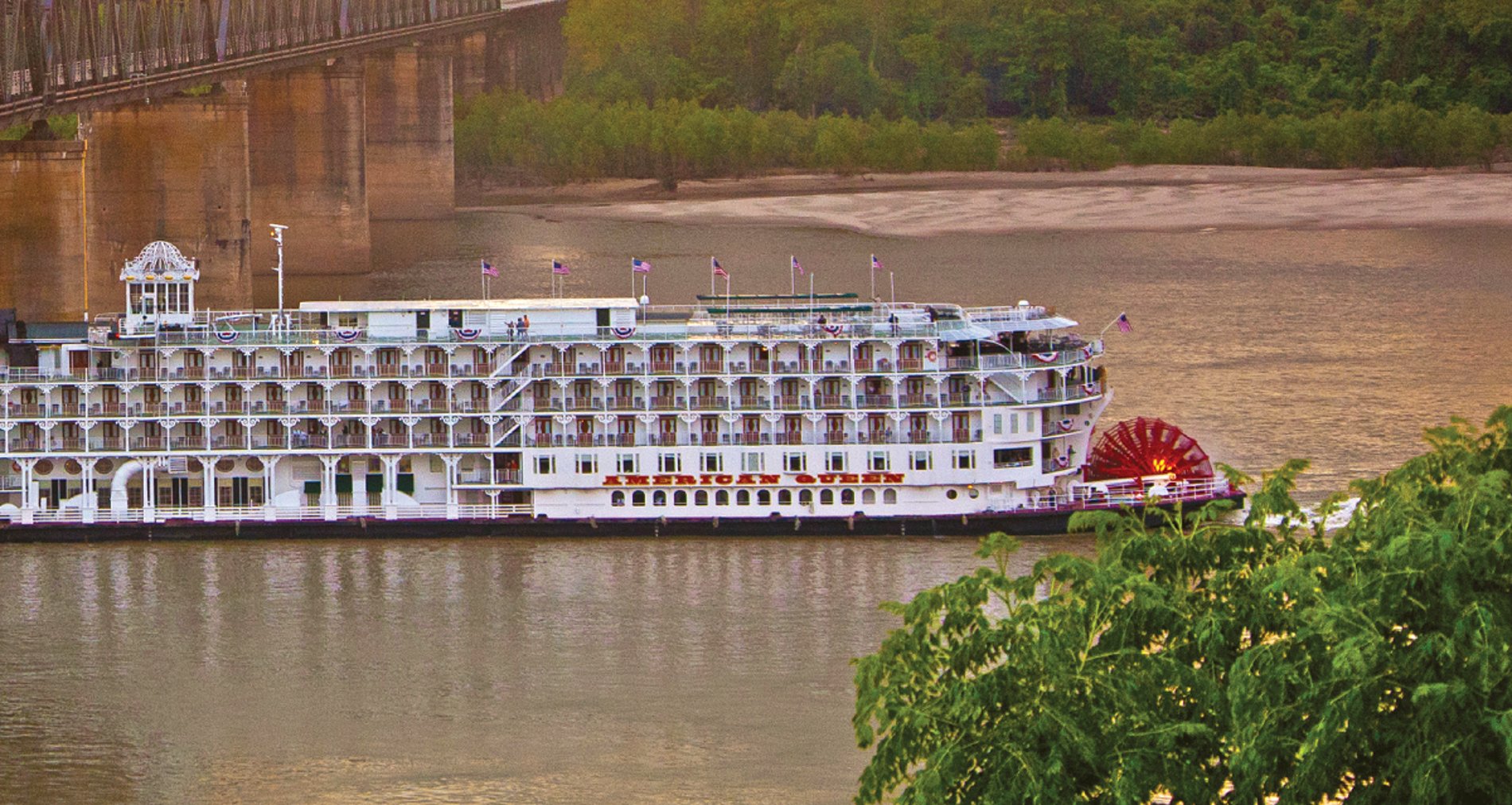 Victory Cruise Lines
Jane boarded the small and boutique Victory II ship in series six. Her ten-day cruise took in some of Canada and the USA's most beautiful natural regions and bustling cities including Cleveland, Ohio, Toronto, Ontario, historical Québec and Niagara Falls. Victory II is the sister ship of Victory I and both vessels embark on itineraries that cover all five of Canada's Great Lakes: Superior, Michigan, Huron, Erie, and Ontario, and the Canadian Maritimes.
Uniworld
The elaborately designed SS Maria Theresa featured in season one of Cruising With Jane McDonald, on which Jane sails to ports including Budapest, Vienna, Salzburg, Munich and Passau on Uniworld's enchanting Danube luxury river cruise. The SS Maria Theresa is an incredibly unique ship, its interiors oozing palatial extravagance. Uniworld's SS Antoinette is similar in design and appears in a later episode of the series, transporting Jane on a magical Christmas trip up the Rhine in Germany.
Avalon Waterways
The Avalon Poetry II ship from Avalon Waterways arrived on viewers screens in the second series of Jane's cruising travelogue as she boarded the sleek vessel to sail along the charming Rhône river from Lyon to Arles. The devoted cruiser commented on the ship's ability to reach smaller river ports which are inaccessible to larger ocean-going vessels. She also appeared in awe of the ship's stunning interior design which features floor-to-ceiling windows providing spectacular views of the riverbanks.
Emerald Waterways
Jane joined Emerald Waterways in series six on the line's 'Secrets of the Douro' river cruise from Oporto to Salamanca. The tranquil and stylish Emerald Radiance ship offers passengers a spacious sun deck and a wide offering of outdoor areas, including an al fresco dining terrace and open-air Serenity Pool. The Yorkshire singer participated in various activities on her cruise, including a port tasting session in Porto and a tile-painting lesson in Vila Real.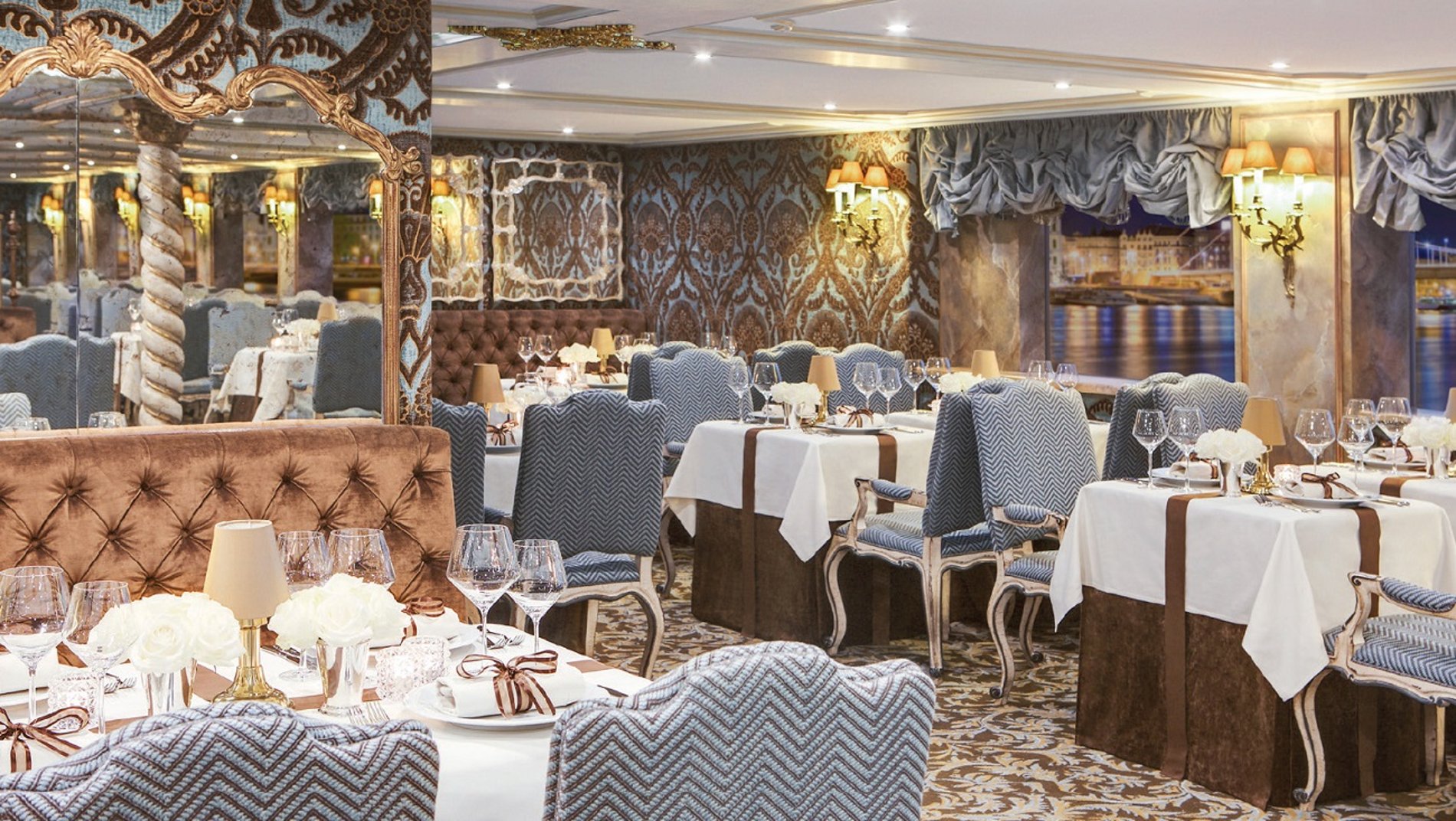 Jane's Favourite cruising destinations
Scotland
Jane McDonald once described her mini-cruise around Scotland as 'just like being in the Caribbean' with regard to the tranquillity and natural beauty of the area. During her first ever series of Cruising With Jane McDonald which aired in 2017, the cruising fanatic set off on a seven-night voyage to the Inner Hebrides and the Isle of Mull onboard Majestic Line's Glen Tarsan river vessel. This tiny ship carried Jane and six other passengers to the region's tourist hotspots including the Treshnish Isles, Fingal's Cave on the Isle of Staffa, Tobermory on the Isle of Mull and Oban in Argyll and the Isles. This episode of Cruising With Jane McDonald proved immensely popular with the British public, reaching an astonishing 1.93 million viewers. During the programme, the audience is drawn into the vast swarms of puffins that wander brazenly around the Treshnish Isles and the awe-inspiring Fingal's Cave, which inspired Mendelssohn's Hebrides Overture. Viewers learn about Jane's experiences with ceilidhs and haggis-making, all the while captivated by the islands' glistening seascapes and breathtaking scenery. With all this on offer in just a few days, it is not difficult to see why Jane has named Scotland her favourite cruising destination.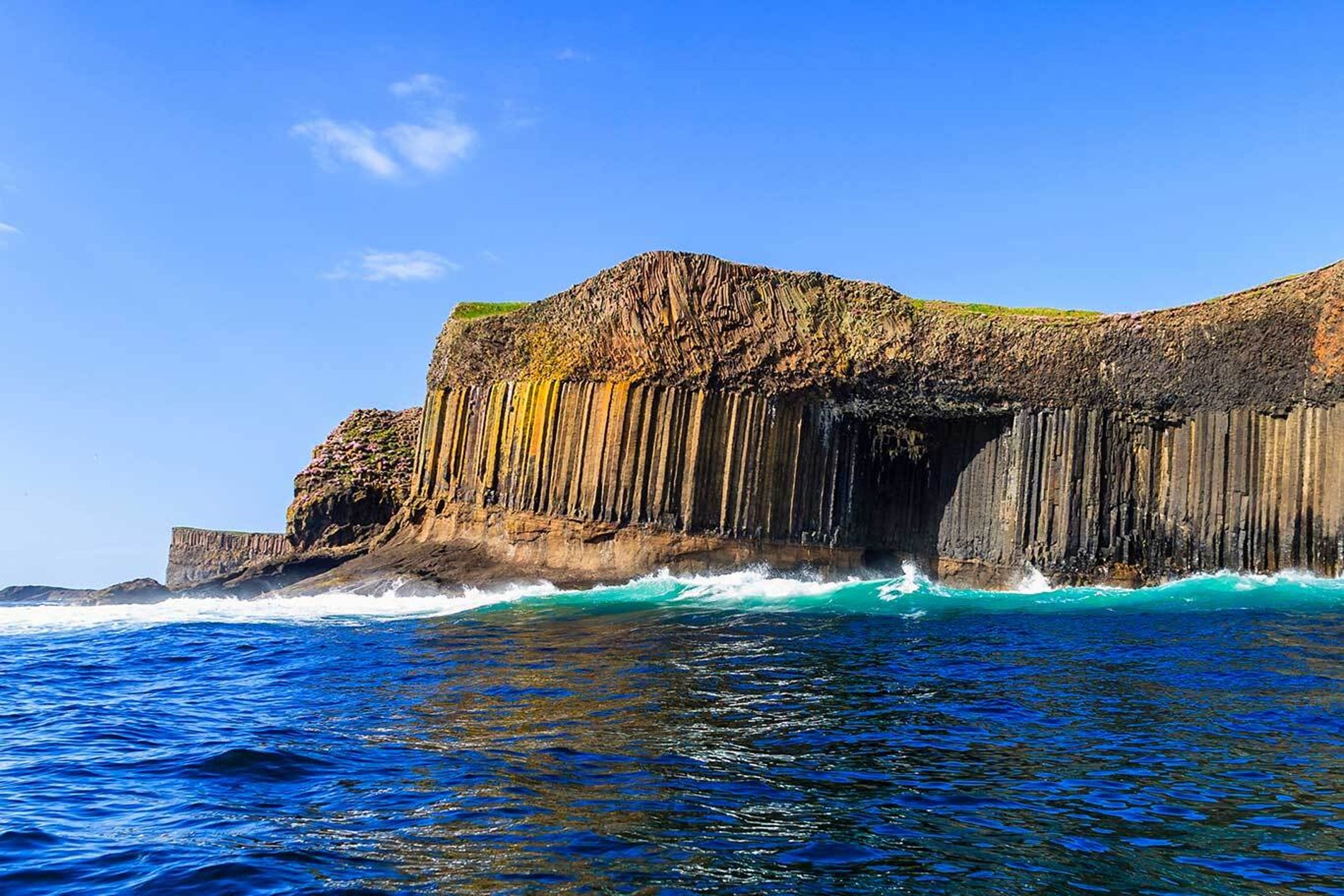 Alaska
With the choice of sun-soaked cruises to tropical places like the Caribbean Islands on offer, you may wonder why anyone would choose to cruise to the wintry landscapes of Alaska - and Jane herself certainly did. However, having previously admitted to preferring a bikini and cocktail to thick snow boots and furry hoods, the former cruise singer claims she was pleasantly surprised by her cruise to Alaska, even describing it as 'one of the best experiences ever'. Season One of Cruising With Jane McDonald sees the former cruise ship singer embarking on a voyage through Alaska's Inside Passage on board Holland America Line's Nieuw Amsterdam. A trip filled with playful huskies, towering glaciers and exhilarating snowmobile rides, Jane's journey to Alaska did not disappoint. The ship itself was a hive of activity, with happy hour beginning at 4 o'clock in the afternoon and crowds of young cruisers always ready to party. A truly all-round experience, Alaska has made it to Jane's list of cruising favourites.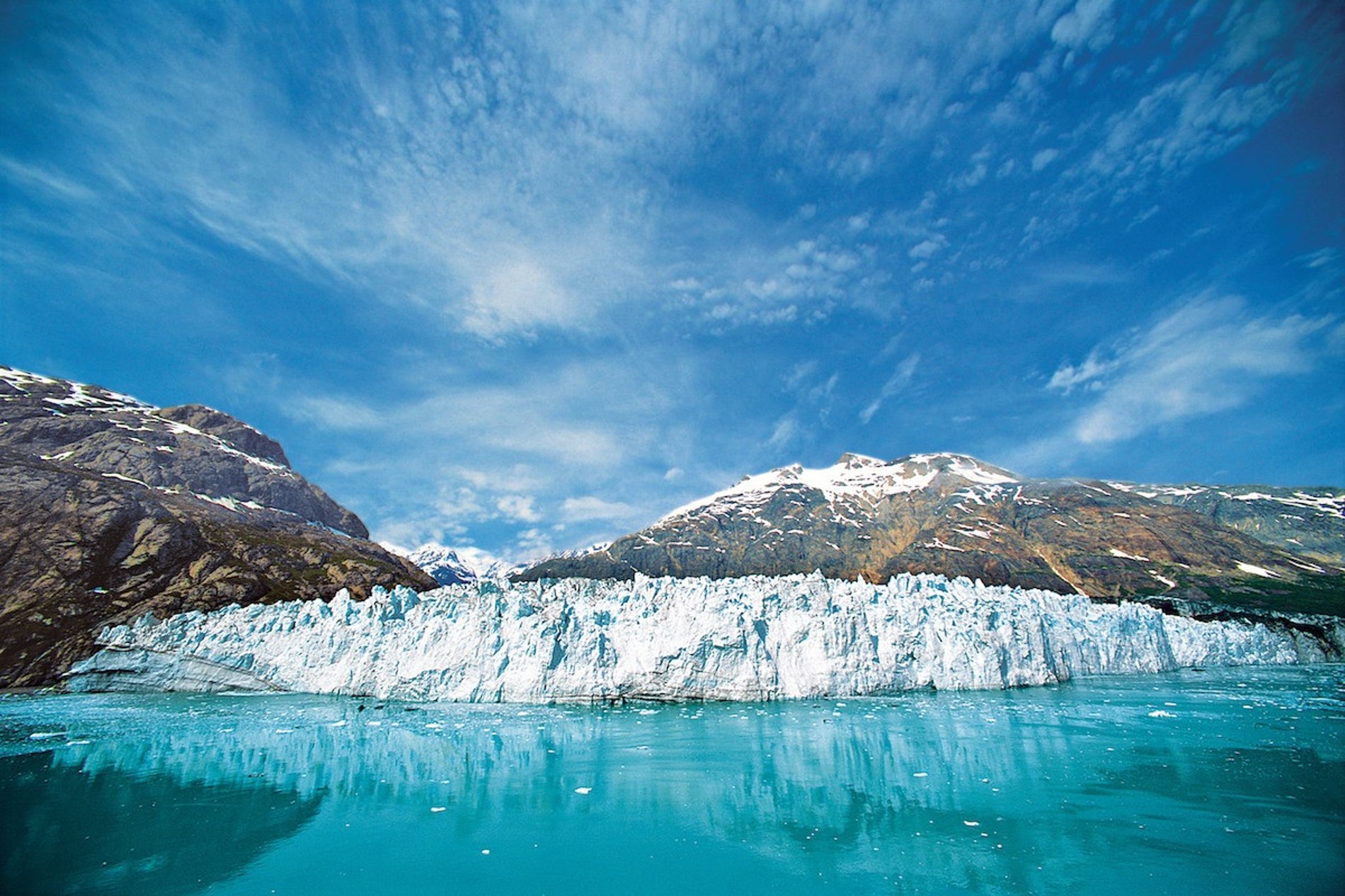 Bermuda
While Bermuda never featured on Cruising With Jane McDonald, the Yorkshire Queen of Cruise has recalled how she enjoyed her trips to the North Atlantic island when she was working as a backup singer on cruise ships. Cruises from Bermuda to New York run regularly, with cruise lines including Royal Caribbean, Celebrity Cruises, Carnival Cruise Line and Norwegian Cruise Line all offering itineraries which take in this route. Passengers typically spend three or four days lounging on the pink sands of Bermuda, visiting its key attractions including Gibb's Hill Lighthouse and enjoying various watersports activities on the island's sparkling shores. In contrast, the fast-paced, frenetic metropolis of New York offers cruisers an array of iconic monuments, top-notch restaurants and bustling shopping districts.

Greece
The Greek islands are a cruiser's dream with their azure waters, sumptuous cuisine and abundance of ancient historical monuments and extraordinary ruins. In series five of Cruising With Jane McDonald, the singer discovers some of Greece's most spectacular natural and cultural treasures while island-hopping the Greek islands. Her activities throughout the cruise include setting off on a Segway tour of Athens and gazing in awe at the magical sunsets of Santorini. This unforgettable experience is further enhanced by the grandeur of the Celestyal Crystal ship, which sails the Mediterranean Sea and offers cruisers a deeply immersive cultural experience.