MSC Cruises has opened up bookings for inaugural summer 2017 cruises on-board MSC Meraviglia at the same time the steel cutting ceremony for MSC Seaside took place.
Sales of cruises on-board MSC Meraviglia have been exclusively opened up to existing customers who are MSC Club members. The itineraries go on general sale on 5 July.
The 167,600 gross ton, 5,700-guest MSC Meraviglia will be the largest and most innovative cruise ship ever ordered by MSC Cruises. It is due to be delivered in May 2017 and will spend its first summer sailing the western Mediterranean from its three home-ports of Genoa (Italy), Marseille (France) and Barcelona (Spain). The itineraries will also call at Naples (Italy) and Messina (Sicily; Italy) as well as Tunis (Tunisia). MSC Cruises withdrew from calling into Tunis earlier this year following a terrorist attack. Prices for the seven-night itineraries start from £479 per person cruise-only.
On-board, guests will be able to access a whole range of facilities using Near Field Communication (NFC) technology. By using NFC wristbands, cruise cards or their smartphone, guests will be able to make payments, book spa treatments and speciality restaurants, access their cabin and safe, and even geo-locate their children.
Gianni Onorato, Chief Executive Officer of MSC Cruises, said: "The opening of sales marks yet another decisive milestone in MSC Cruises' expansion plan, especially as MSC Meraviglia's inaugural cruise will take place two years from now. MSC Meraviglia is a true maritime marvel and will be one of the greenest and safest ships in the industry, as well as one of the most technologically advanced. We are thrilled to offer MSC Club members the first pick to book their distinctive holiday experience so far in advance and the demand we are seeing for our product translates the eagerness with which MSC Meraviglia is awaited."
In April the steel cutting ceremony for MSC Meraviglia took place at the STX France shipyard. Today another steel cutting ceremony took place, this time at the Fincantieri shipyard in Monfalcone, Italy, for MSC Seaside.  The ship is set to début in November 2017, and will be christened in December in Miami – the first time an MSC Cruises' ship will have been christened in the USA.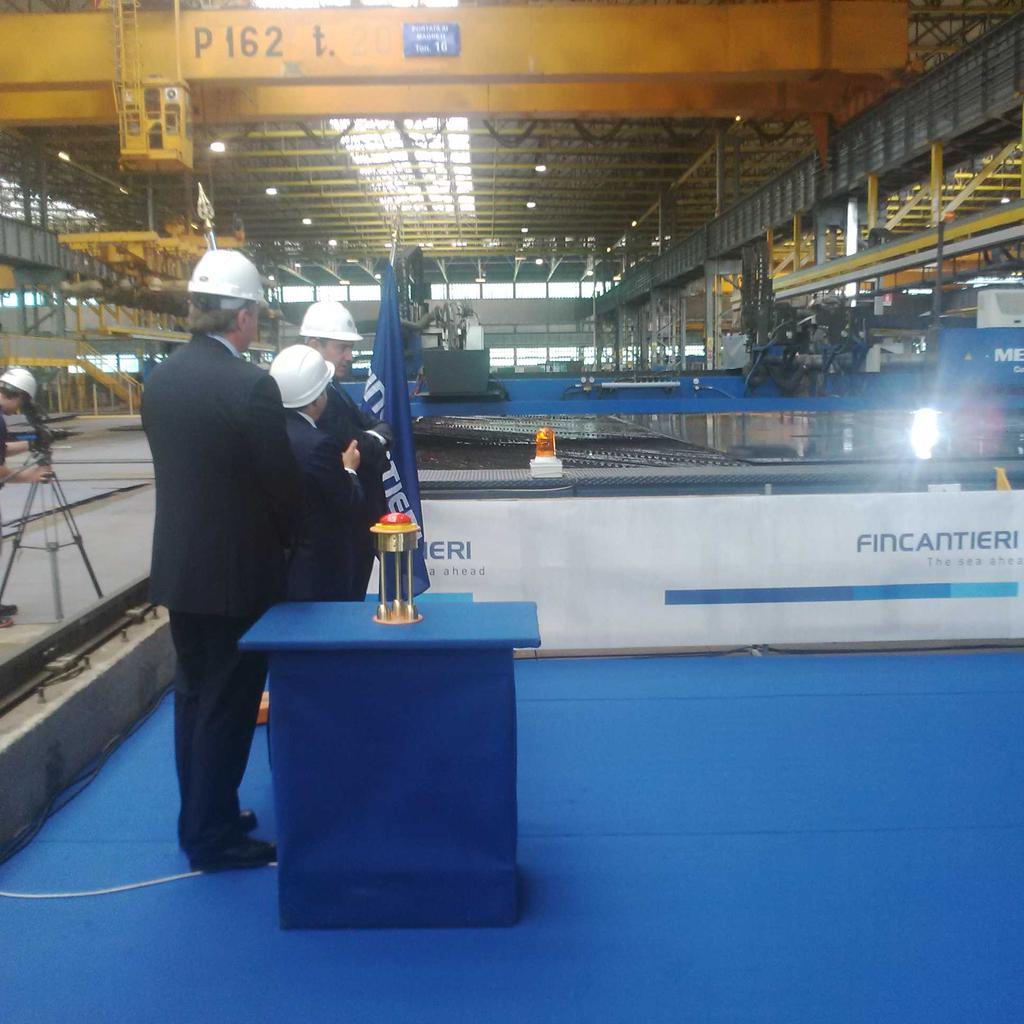 The 154,000 gross ton, 4,140-passenger MSC Seaside will benefit from leading-edge technology while boasting a 360° seafront promenade. Highlights will include an originally-designed aqua park with five water slides plus attractions for all ages. The ship will feature cluster cabins for families and groups and luxury suites with private whirlpool baths. MSC Seaside will also boast an enhanced MSC Yacht Club with private sun-deck, lounge and pool. The public spaces of the ship will feature a two-deck glass-walled atrium, panoramic exterior lifts and a wide choice of indoor/outdoor dining and bars and beautifully designed entertainment spaces.
Pierfrancesco Vago, MSC Cruises' Executive Chairman, said "Today, we have witnessed the beginning of the work on an extraordinary ship, MSC Seaside. It is a ship that revolutionises industry standards, with a bold design that delivers unparalleled experiences in entertainment, leisure and dining while being a benchmark in eco-friendliness and safety. It is testament to MSC Cruises' constant focus on excellence and innovation."
(Image credit to MSC Cruises)