Search for your ideal Cruise
Ocean cruising in Hong Kong
Home to more than seven million people and with more skyscrapers than any other city on the planet, Hong Kong is a big dollop of frenetic energy. But there are also ancient monasteries, quiet fishing villages and green corners aplenty to quieten the mind when you need a break from the chaos. Part urban jungle, part spiritual hub and an indisputable noodle-mecca, the city is dissected by Victoria Harbour, studded with tiny wooden sampan boats, which serve as a daily reminder of Hong Kong's rich seafaring past.
Why choose Hong Kong cruises
On a Hong Kong cruise, many of the best attractions are a stone's throw from the city's busy port, with ships dropping anchor in the centrally located Victoria Harbour. Having Hong Kong's most impressive sights at your fingertips moments from disembarking means you'll wring the most out of on-shore time and slip effortlessly into the local culture. With its waters dotted with more than 250 islands, Hong Kong's shoreline is spectacular, so expect wonderful photo opportunities before you even reach the Hong Kong cruise port. The revamped, efficient Kai Tak terminal processes more than 3000 passengers per hour, meaning less time spent queueing and more time exploring or relaxing back on the ship.
find your perfect cruise
Find your ideal Hong Kong cruise
Hong Kong cruises: Best Places to visit in Hong Kong
Victoria Peak
For sensational views of the city, taking in towering skyscrapers, majestic mountains and the sweeping blue curve of the harbour on a Hong Kong cruise, head up to Victoria Peak. The most exhilarating way to reach the top is by jumping on the 130-year-old Peak Tram, which hits a nail-biting gradient of 27 degrees during parts of the ascent. Beat the crowds by getting to the tram terminal for 7am, when it opens, and aim for a clear day for the best panoramic vistas. Snap some epic selfies at the summit, then stroll the one- hour-long route back downhill via the leafy Central Green Trails.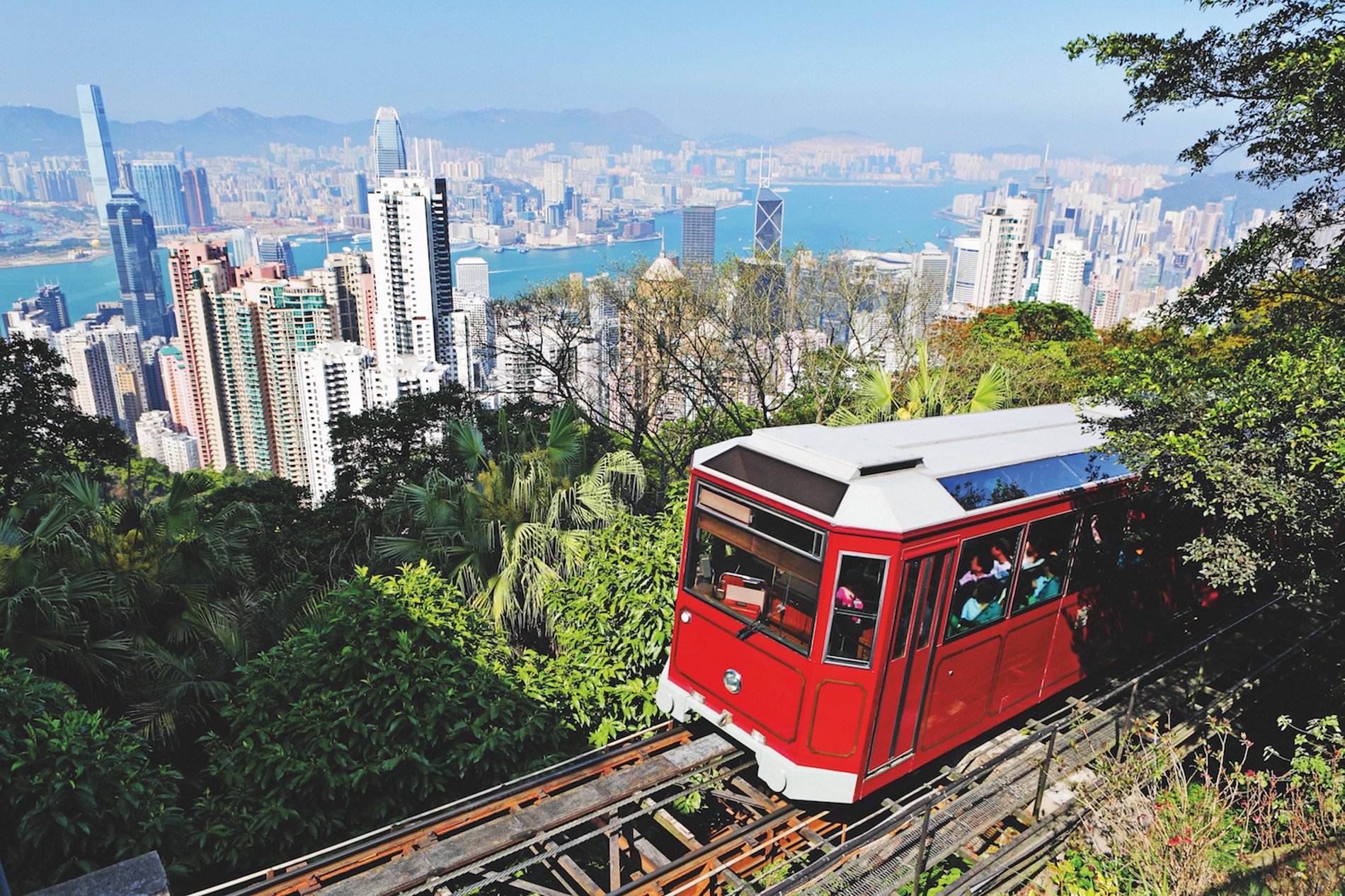 Sham Shui Po
Known for its colourful textiles industry, Sham Shui Po is one of Hong Kong's oldest neighbourhoods and thanks to an influx of creative, young residents, is now one of the hippest districts in the city. International fashion designers like Versace and Calvin Klein flock to Sham Shui Po's fabric shops looking for inspiration, and fashionistas scour its streets for unique touches to their outfits. Ki Lung Street – known as Button Street – is bursting at the seams with buttons, zippers and clasps, while Yu Chau Street (Bead Street), offers reams of beads in rainbow shades, and Nam Cheong Street (Ribbon Street) has all the ribbons and lace one could need.
Hong Kong UNESCO Global Geopark
You could be forgiven for thinking that Hong Kong is all about bright lights, noise and neon signs, but one of the city's best secrets is its extraordinary volcanic landscape. Found in the city's UNESCO-protected global geopark and formed by the contraction of lava and volcanic ash hundreds of millions of years ago, this other-worldly sight is well worth checking out. Take a taxi from Sai Kung Town in the east of the city to the start of the High Island Geo Trail which features a wooden boardwalk down by the water for a closer look at the striking hexagonal rock columns.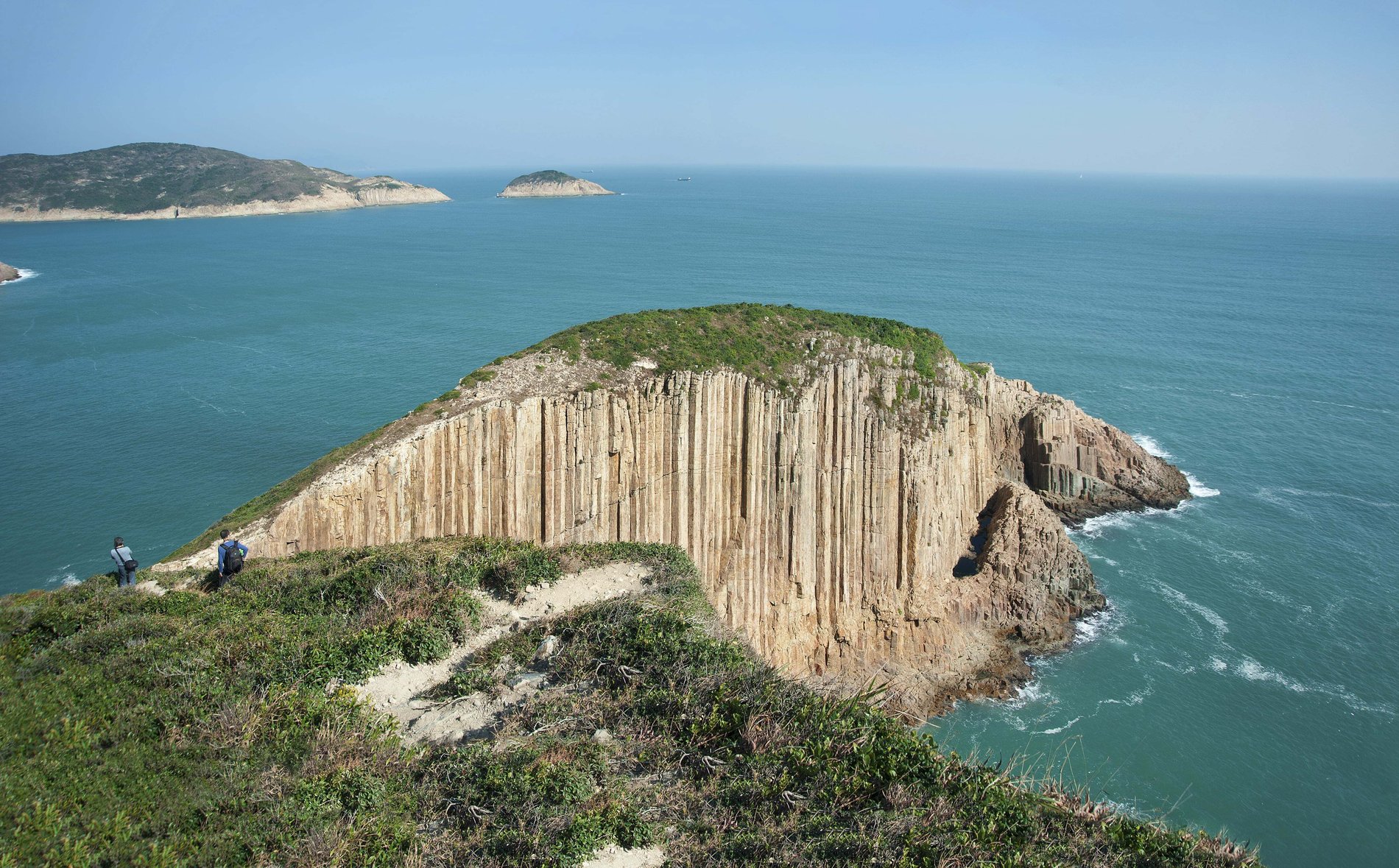 Tai O
For a glimpse of traditional Hong Kong, be sure to stop by this ancient fishing village on Lantau Island, where water buffalo roam the hills. Made up of rickety stilted houses, winding canals and teeny seafood restaurants, it's like stepping back in time and is a welcome respite from the happy chaos of Hong Kong central. The most scenic way to get there is by taking the ferry from Central Pier 6 to Mui Wo, then the number 1 mini-bus (or a taxi) to Tai O.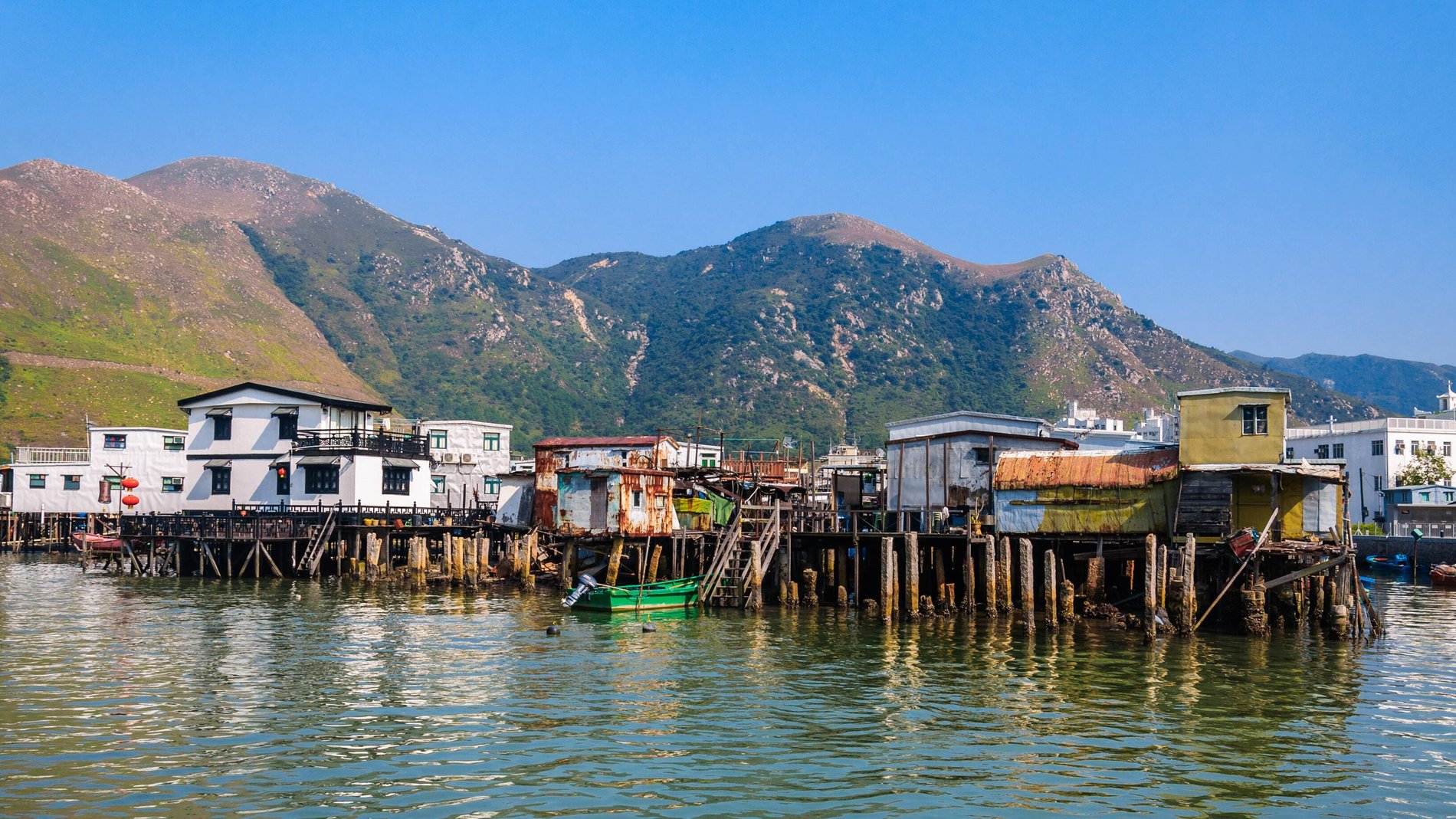 Iconic ports
Hong Kong cruises: Best things to do in Hong Kong
Watch a dazzling light show
Hotfoot it to the waterfront at 8pm to ogle the nightly Symphony of Lights, an incredible light show that illuminates all 44 buildings around the harbour. Recognised by Guinness World Records as the largest permanent light and sound show, it's one of the most popular attractions in Hong Kong. To see the lights from a unique perspective, book a harbour cruise for front-row views across the water. Finish the evening in style with a nightcap at Ozone, one of the highest bars in the world, located on the 118th floor of The Ritz-Carlton hotel. The views are spectacular, though prices are a little steep. Dress to impress to meet the bar's dress code.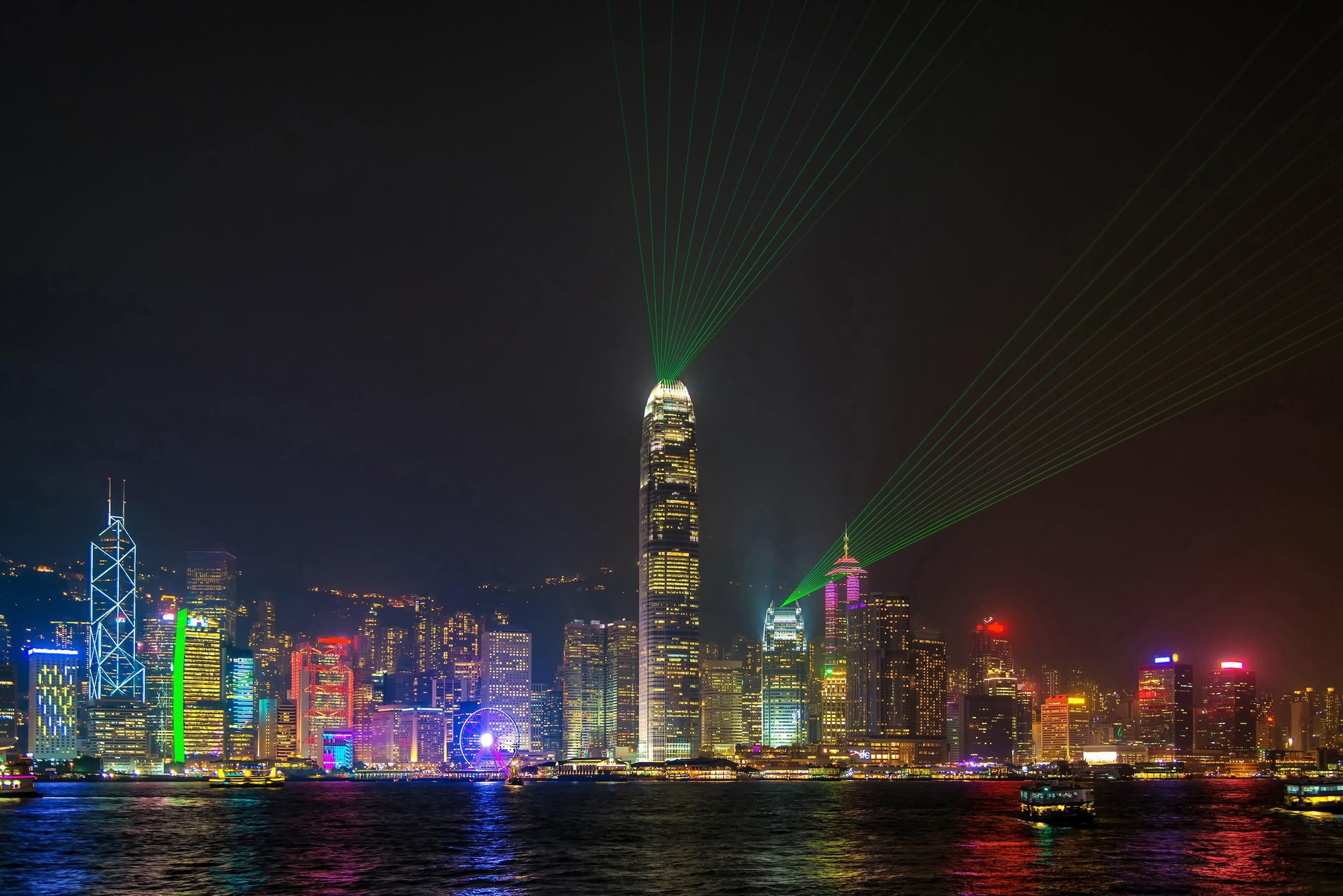 Make for the markets
Hong Kong is a shopper's paradise, with seemingly a market around every corner. Each has its own unique style and speciality. Check out Ladies Market to browse more than 100 stalls hawking everything from silk pyjamas and painted fans to Hello Kitty toys. Or head to the market on Cat Street, chock-a-block with curios, antiques and bamboo handicrafts. When the sun goes down, Temple Street Night Market is the place to be along a Hong Kong cruise. Shop for souvenirs then grab a stool at one of the open-air food stalls, known as dai pai dongs, and tuck into tasty fresh seafood (try the chilli crab). Look out for the fortune tellers on your way out for a glimpse into your future.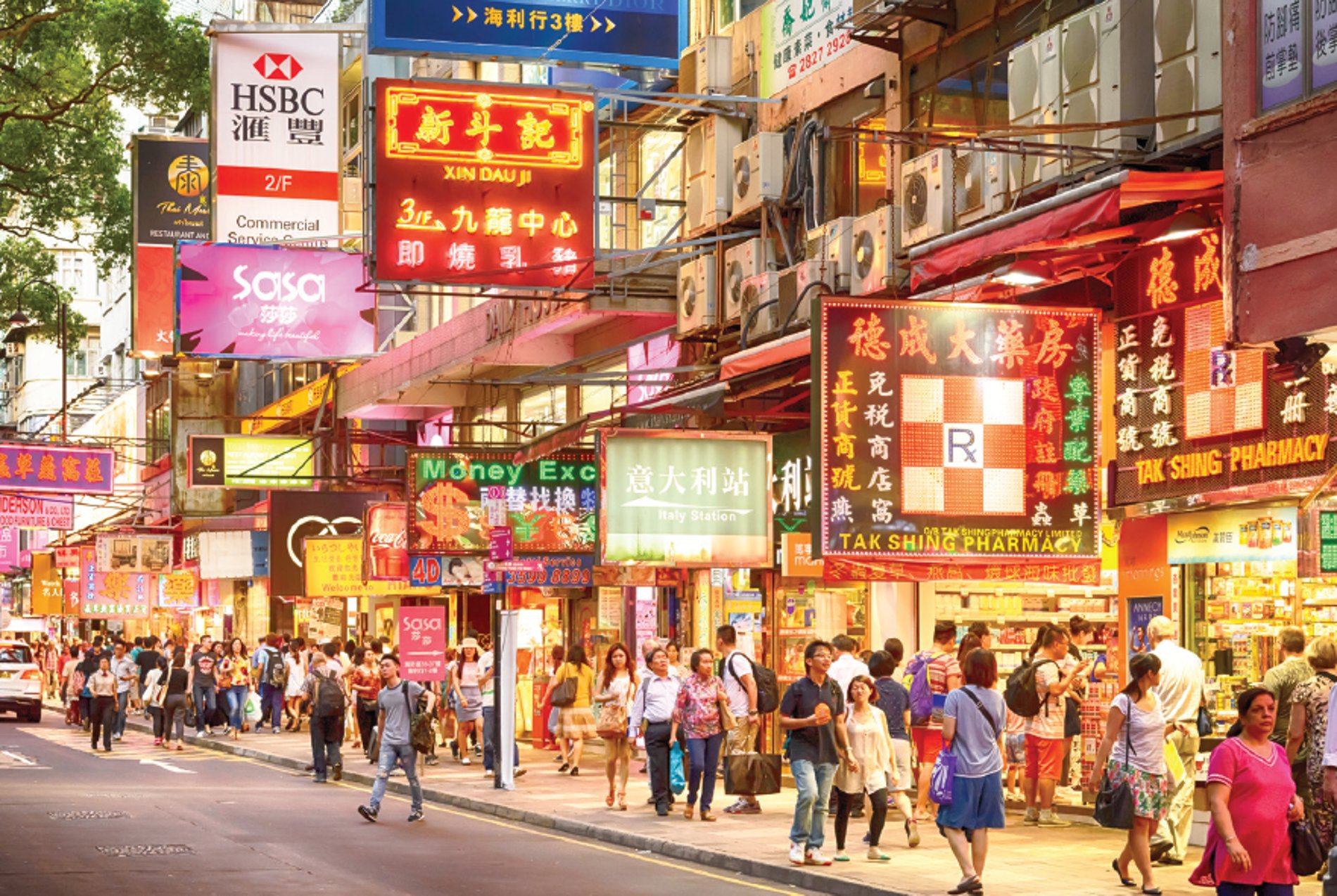 Brush shoulders with buddhas
Buddhism is one of the major religions in Hong Kong and its portly representative is everywhere. Don't miss the enormous, bronze Tian Tan Buddha – better known as the Big Buddha – which sits cross-legged above the Po Lin Monastery on Lantau Island. Standing at 34 metres (112 feet) tall, and weighing in at more than 250 tonnes, it dwarves the many visitors who come to gawp at it. A glass-bottomed cable car will whiz you all the way to the top via stunning 360-degree views over the mountains below. Or, make your way to The Ten Thousand Buddhas Monastery, home to more than 10,000 of the fellows. The 430-step stairway to the top is flanked by countless golden Buddha statues, each with a different pose and expression.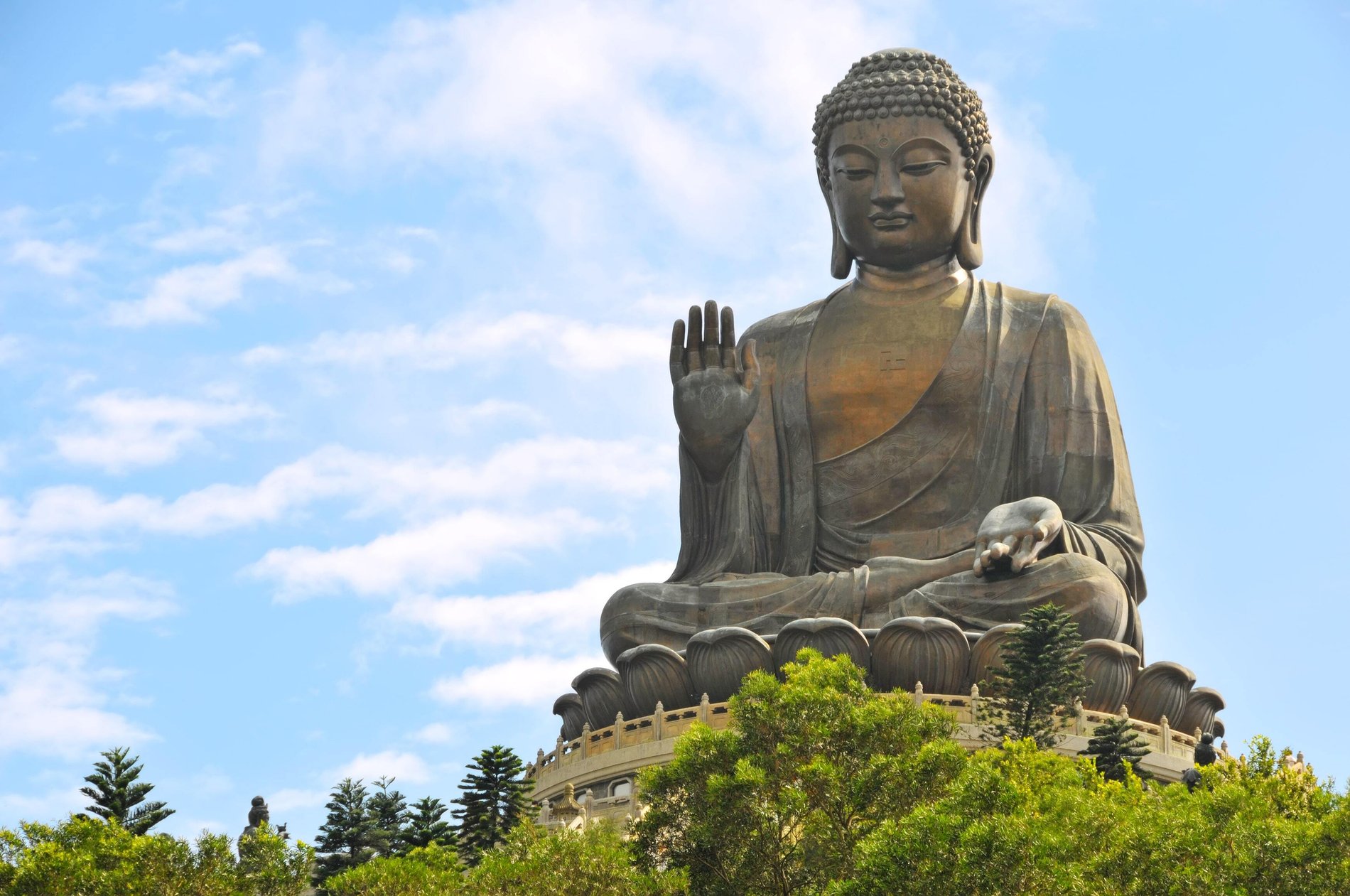 Try a tea tasting
Spend a few hours at MingCha Tea House in the company of tea masters who will take you through the unique flavour profiles as well as the stories and origins behind teas that are little known outside Asia. Smell, taste, touch and see the differences between the tea leaves, learn how to brew a cuppa like a pro and steep yourself in 5000 years of tea history. This informative tea house also offers a great tea and dim sum pairing, where four different teas are matched with four freshly-made dim sum prepared by a local chef.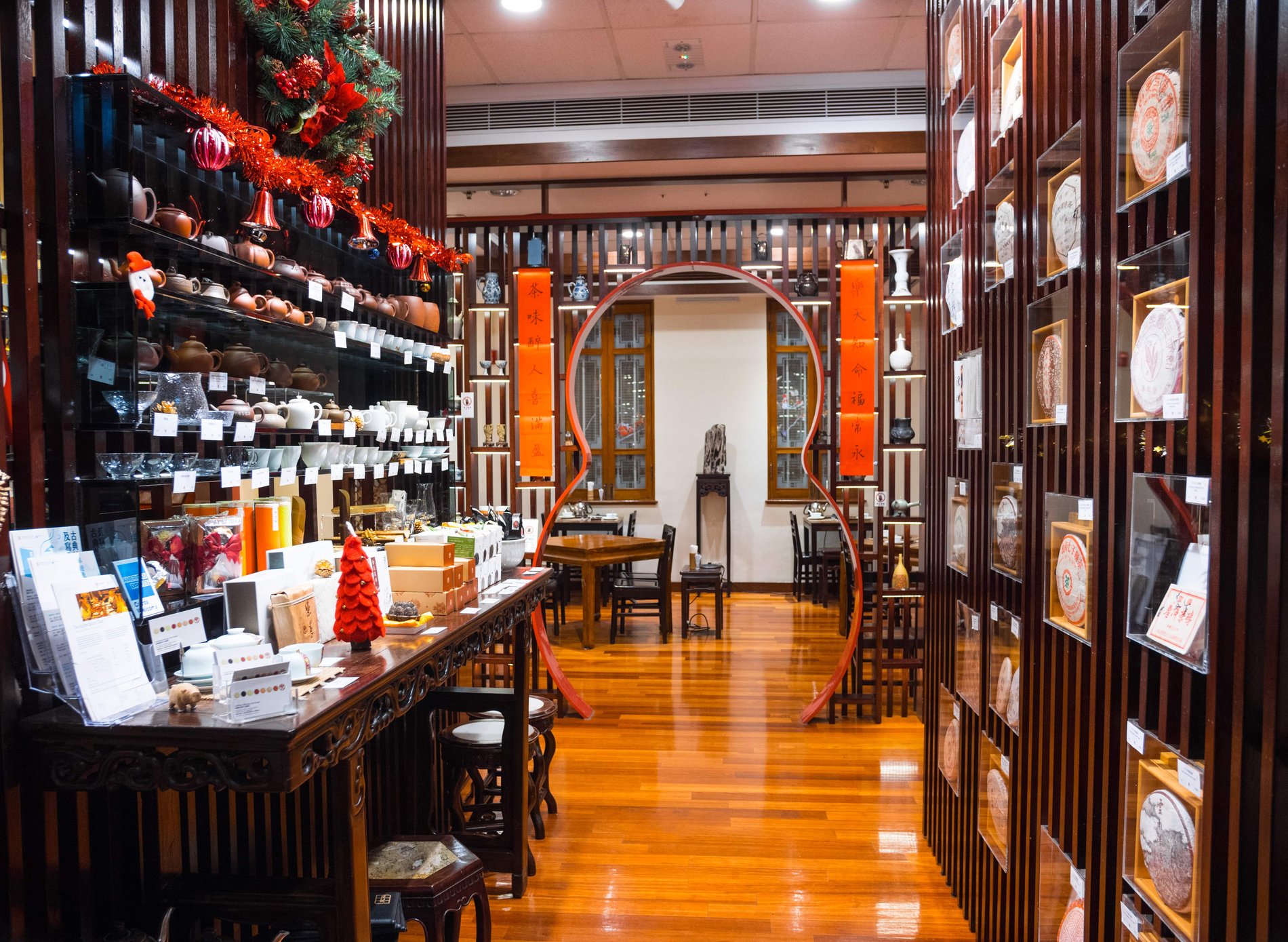 Hike the Dragon's Back Trail
Named the world's best urban walk, this spectacular trail traverses mountains, woods and beaches, making it one of the best ways to explore Hong Kong's diverse landscapes. Named for its winding, green-backed appearance, the hike is around 8.5km long and takes approximately four hours to walk. Best of all? It finishes at Big Wave Bay, a popular surfing beach, where you can enjoy a refreshing dip for your efforts.