Search for your ideal Cruise
Ocean cruising in Malaysia
The great Southeast Asian nation of Malaysia is a multi-ethnic paradise, covered in swathes of sumptuous rainforest and packed full of world-class cities and idyllic beaches. The country is split into the Peninsular Malaysia region and East Malaysia region with the South China Sea running between the two landmasses. Malaysia's diverse culture derives from a blend of Malay, Chinese, Indian, European, and aboriginal influences, while Hinduism and Islam are the two primary religions of the nation. Along a cruise to Malaysia, the country's luscious, evergreen rainforest covers more than two-fifths of the peninsula and is laced with elegant rivers that snake between the trees. These verdant landscapes provide the perfect natural habitat for Malaysia's colourful wildlife including orangutan, leopards, bearded pigs, tapir, and many other intriguing animals. Ancient ecosystems, hybrid ethnic groups and animated urban metropolises all characterise a mesmerising cruise around Malaysia.
Why choose Malaysia cruises
Malaysia is endowed with exotic landscapes, captivating cities and fascinating history. Cruisers will have the opportunity to dock at a variety of ports across the peninsular, and with each stop, travellers discover the country's treasure-trove of stunning scenery and enthralling townscapes.
find your perfect cruise
Find your ideal Malaysia cruise
Malaysia cruises: Best Places to visit in Malaysia
Kuala Lumpur
Malaysia's spellbinding capital city strikes a delicate balance between the old and new, its ancient, historic monuments interspersed amongst steely, modern office blocks. Stylish, glassy 21st-century skyscrapers characterise Kuala Lumpur's towering skyline, punctuated by the iconic Petronas Towers. A kaleidoscope of ethnicities are reflected in the colourful mosques and ornate temples that pepper the city, highlighting Malaysia's mixture of Malay, Chinese and Indian communities. Gaze up at the Petronas Twin Towers that are illuminated by night, and climb to the top of the 421-metre-high Kuala Lumpur tower, from which the views of the city and its surrounding areas are truly spectacular. For a glimpse into the traditions of Malaysia's Hindu communities along a Malaysia cruise, head over to the Batu Caves, in a 100-year-old limestone hill comprising three large caves and an array of smaller ones. These caves are home to several Hindu shrines which feature religious statues and are the focal point of the Hindu festival of Thaipusam. The opulent Sultan Abdul Samad Building is picture perfect, built in the old British colonial style and perfectly preserved. If you're looking for a bite to eat, weave your way around Jalan Alor strip and choose from a variety of local and international street food.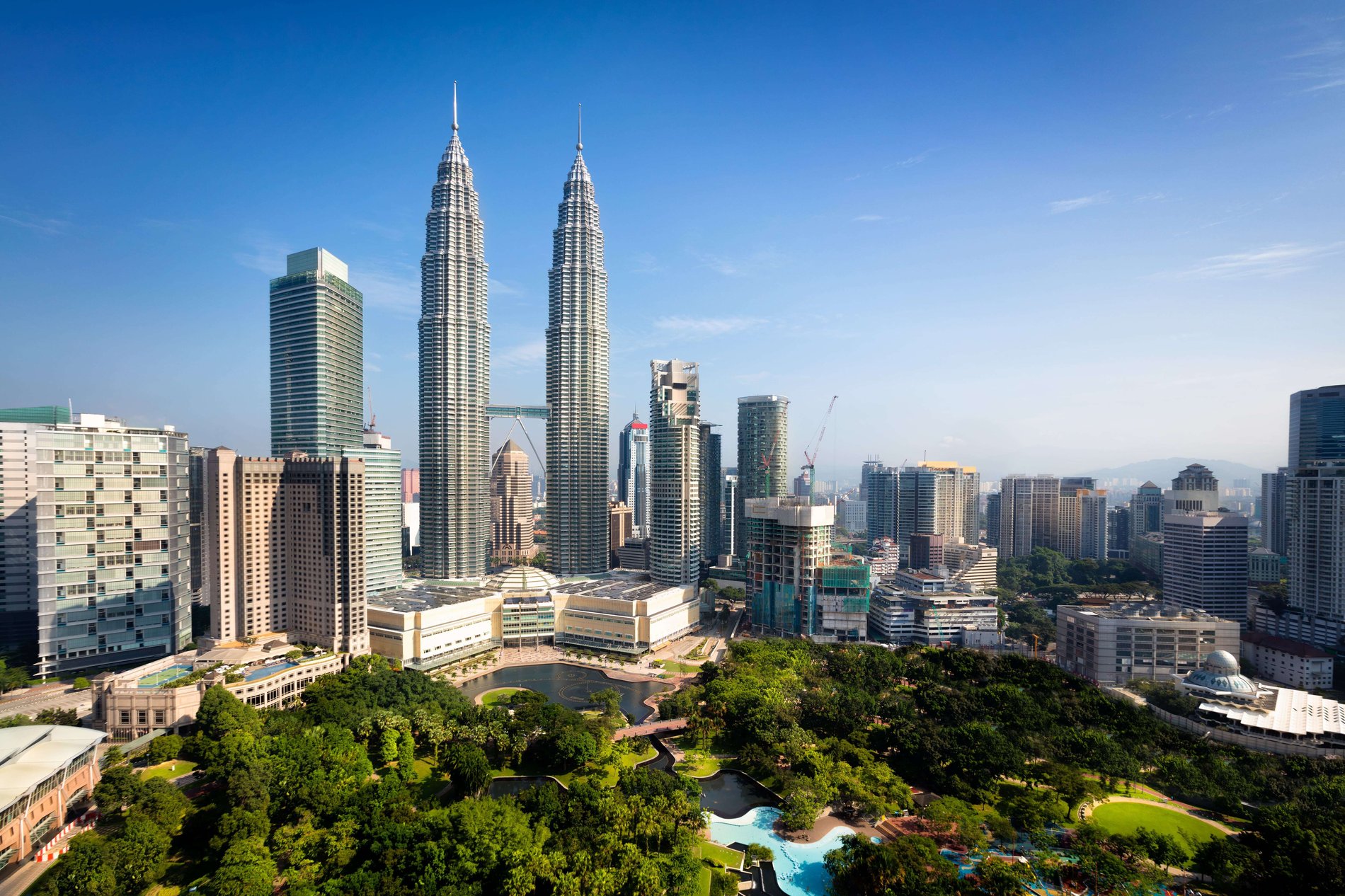 Malacca
The old trading port of Malacca epitomises the cultural diversity of Malaysia. Its background as one of the major trading destinations in Asia meant that Chinese, Indian and Arab merchants all settled there at various points over time and left their own distinct mark on the town. A strong European influence can also be felt in Malacca, as it was occupied by Portuguese, Dutch and British forces throughout the 16th century. Grand old mosques stand next to vibrant pagoda-style temples and colonial churches. Make your way through narrow streets lined with ramshackle shops, and every now and then you'll come across an area laden with colonial influence, such as the Windmill Dutch Square or the remains of the Portuguese fort at Porta de Santiago. Wander around Jalan Kota and you'll stumble upon Bukit Cina, a Chinese ancestral burial ground. At the base of this hill, the Malacca Sultanate Palace stands grandly in tribute to the Sultan Mansur Shah's 15th-century palace. Don't miss out on the Jonker Street market which comes alive at night with local vendors offering visitors delicious treats and various trinkets.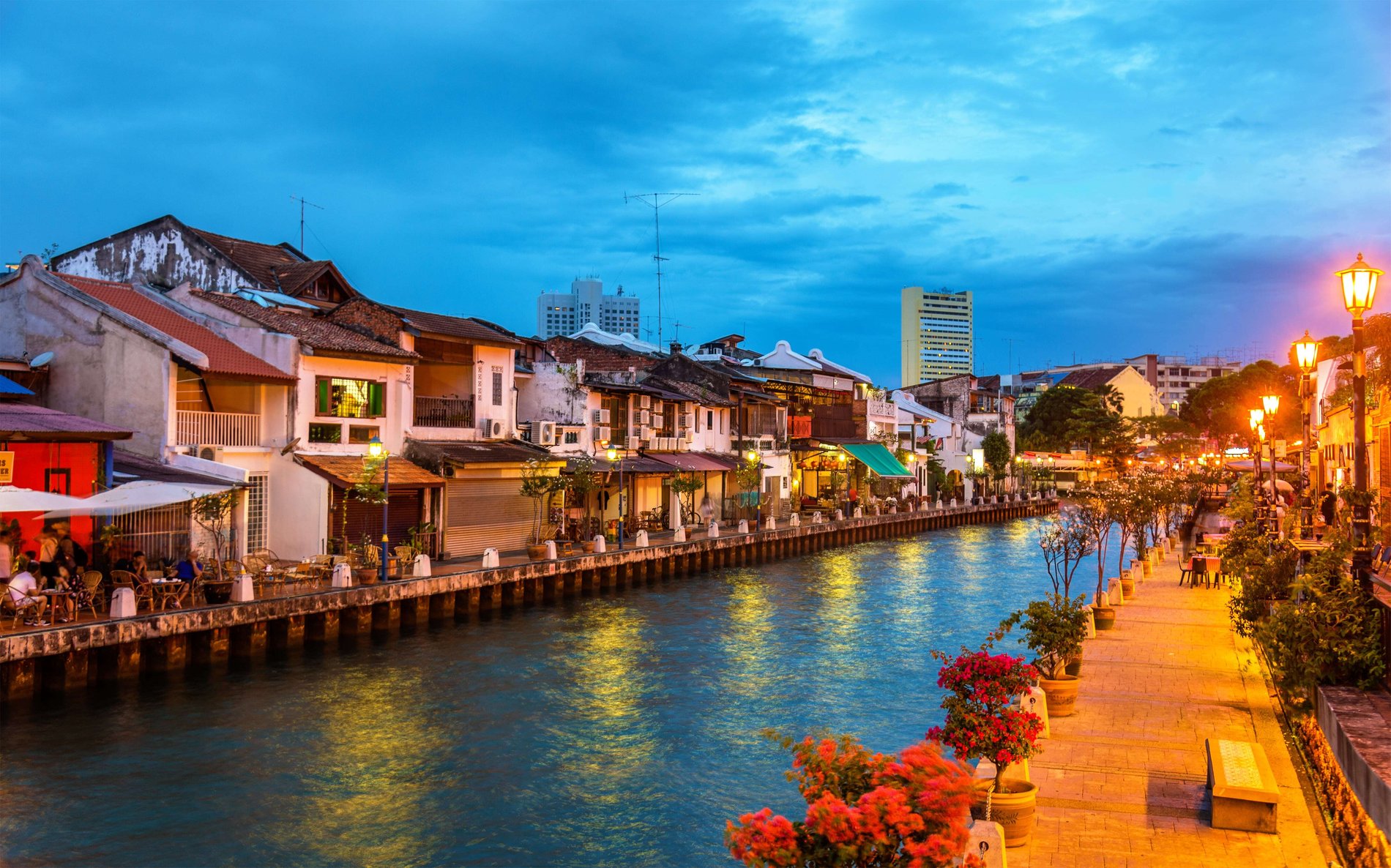 Penang Island
Nicknamed the Pearl of the Orient, Penang Island is a melting pot of white sandy beaches, dense green jungles and colliding cultures. At its heart is the cosmopolitan city of Georgetown, the island's urban centre. Follow the city's mural trails in the area around the old British fort and enter another world at the Made in Penang interactive museum where you can learn all about the island's history in vivid detail. The fusion of Eastern cultures that exists in Penang is showcased by the presence of the Thai temple of Wat Chaiya Mangkalaram, the Chinese clanhouse of Khoo Khongsi and the grand Buddhist temple of Kek Lok Si. The island is home to a wealth of gorgeous beaches including Batu Ferringhi and Tanjung Bungah and away from the urban centre of Georgetown you'll find several quaint fishing villages and farms growing nutmeg and the fragrant durian fruit.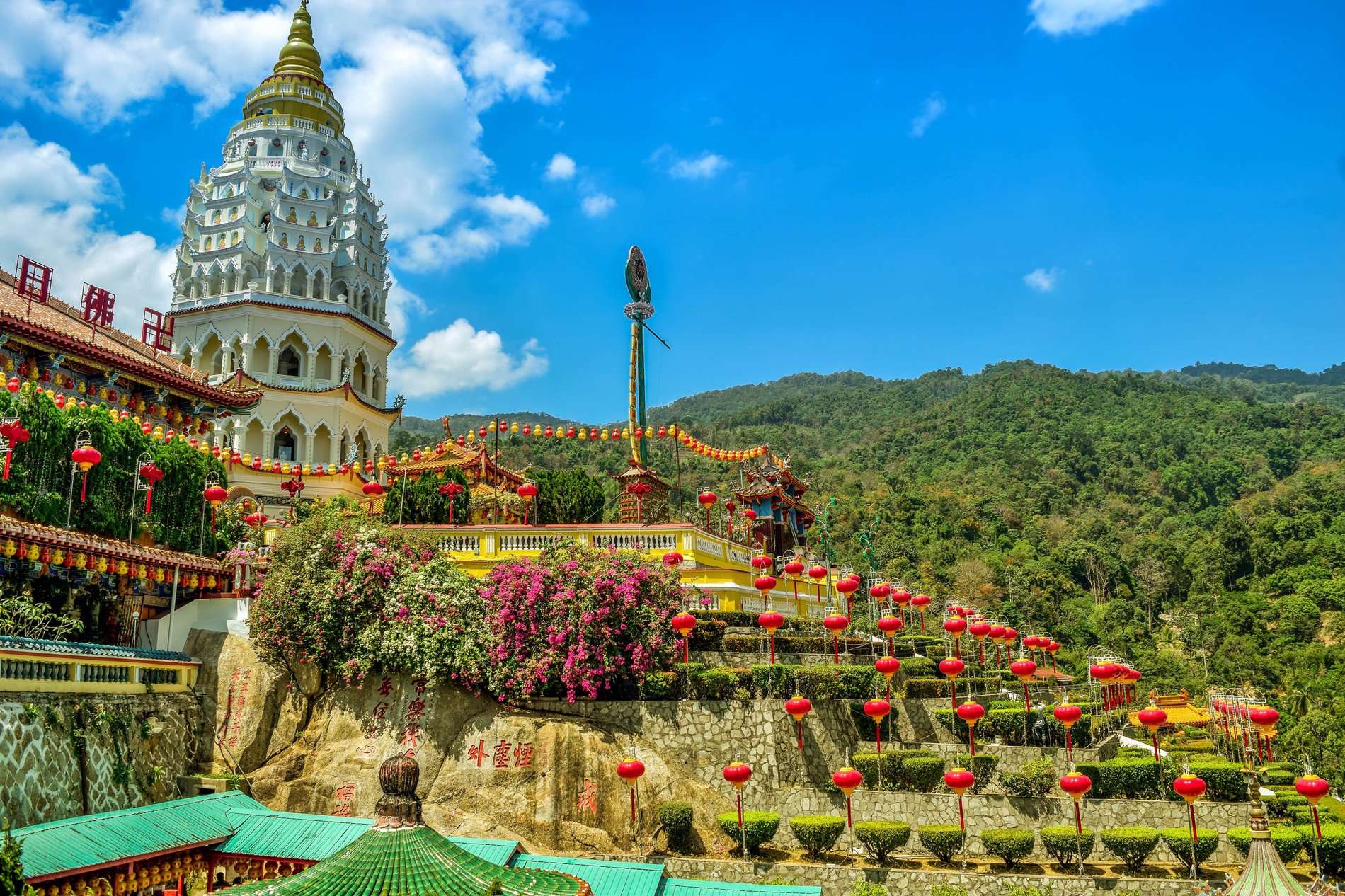 Pulau Langkawi
You will be hard-pressed to find somewhere anywhere else in Asia that is quite as luxurious as Langkawi. Combine glistening turquoise waters with sun-drenched white-sand beaches and steamy tropical rainforests and you have this exquisite island. Trek through Langkawi's ancient rainforest to a cacophony of noisy tropical birds and tackle the steep slopes of Gunung Raya and Gunung Machincang, the island's highest mountains. At the end of the trail you'll find the glorious Telaga Tujuh waterfalls, surrounding by seven rockpools said to have once been home to the island's fairies. Langkawi is bursting with funky wildlife and if you board a boat at Kilim Jetty, local tour guides will take you round the many waterways of Kilim Karst Geoforest Park where you can spot pythons, macaques and even bats. Don't leave the island before taking a ride on the Langkawi Skycab, a cable car line that stretches high above the canopy to reveal breathtaking views along your cruise around Malaysia.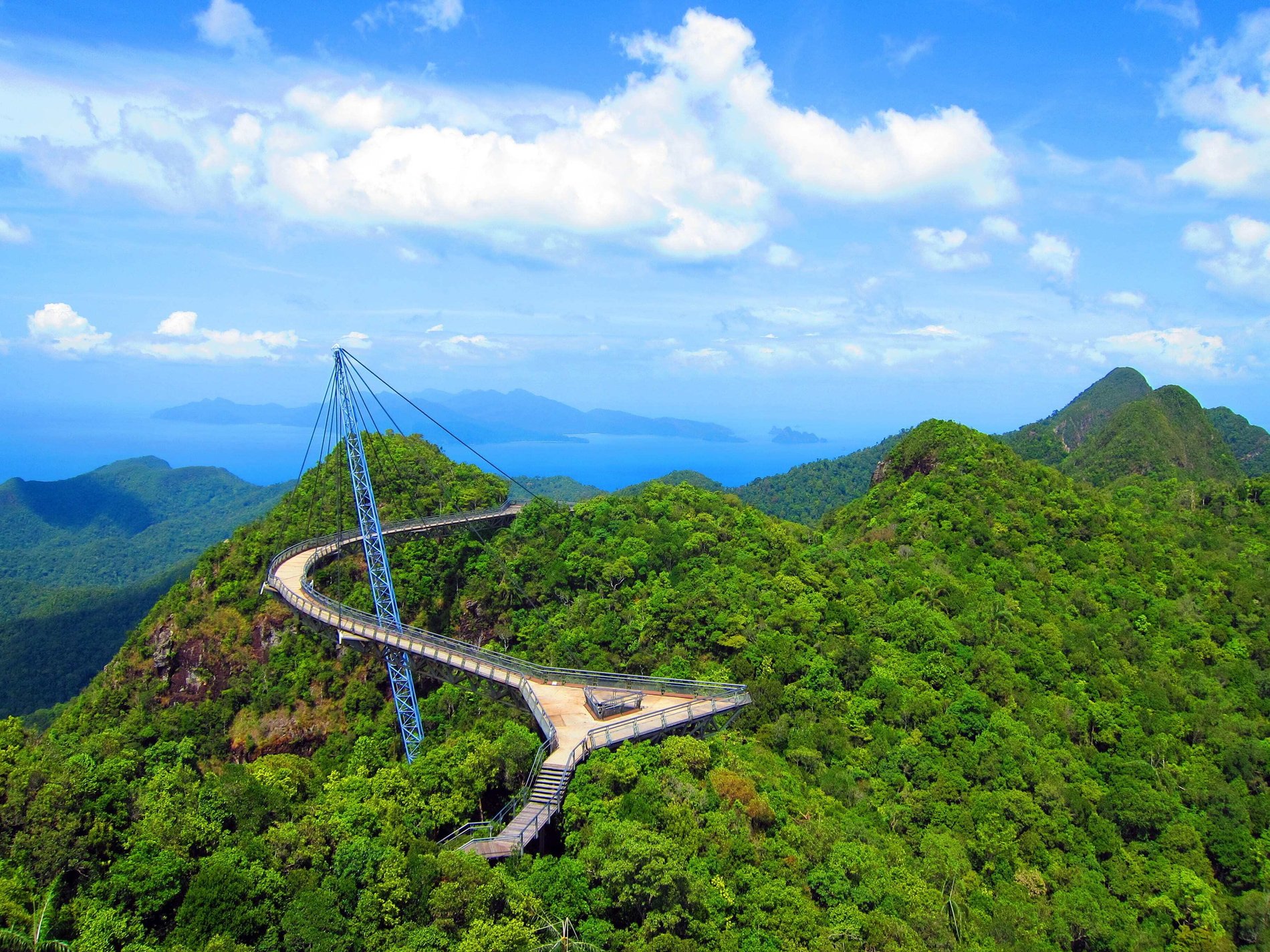 Kota Kinabalu
The gorgeous gateway city into Malaysian Borneo, Kota Kinabalu is synonymous with cool craggy mountaintops, lively streets peppered with craft and seafood markets, and sensational sunsets. Find yourself in food heaven as you walk through the pasar malam night market on the town's waterfront where freshly-caught sea bream, lobster and shellfish are laid out and cooked in front of you. Real foodies should look out for a Sabah food tour, during which a local food connoisseur can show you where to find some of the best and most unusual tastes and local ingredients. Landscape fanatics will want to lose themselves the diverse ecosystem of the Mount Kinabalu Park Botanical Garden and experience the picturesque panoramic views of the city by trekking up to its soaring summit. Keen photographers will want to get their cameras ready for the beautiful Kota Kinabalu Mosque and train enthusiasts should jump aboard the new Borneo Railway which transports you along the bewitching coastline and through the shady jungle.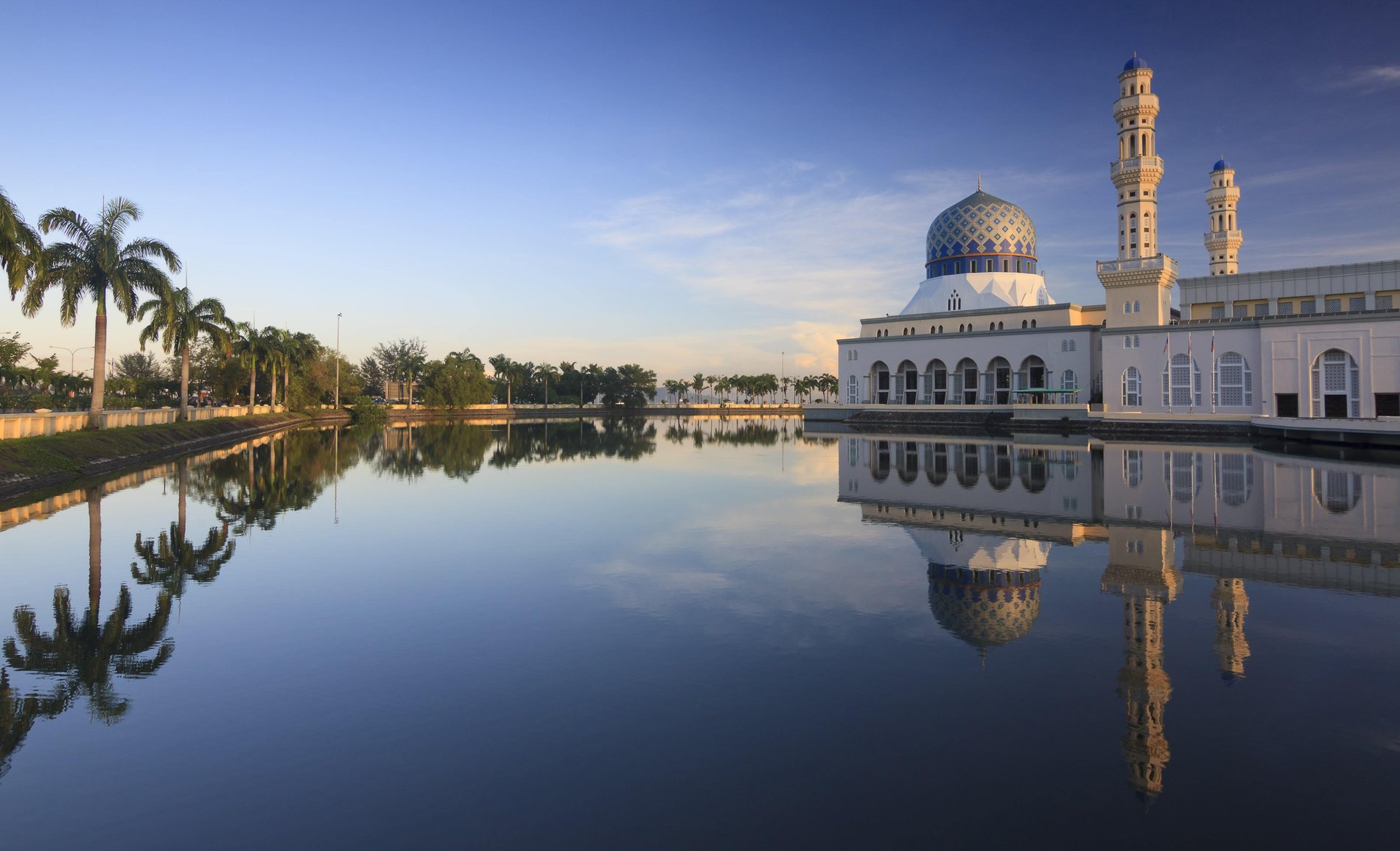 Iconic ports
Malaysia cruises: Best things to do in Malaysia
Wildlife watching
It is almost too hard to list all the fabulous places filled with wildlife that are open to visitors on a cruise to Malaysia. Most of the country is covered in rainforest which is inhabited by more than 361 mammals, 694 bird and 250 reptile species. Langkawi Island boasts its own wildlife park, as does Kota Kinabalu. Malacca hosts an impressive butterfly and reptile sanctuary and the Tanjun Tuan Forest Reserve famous for its many species of bird. In the areas in and around Kuala Lumpur, you'll find Taman Negara National Park, Orangutan Island and Perak Tong Cave, Kuala Lumpur Forest Eco Park and the Sepilok Orangutan Rehabilitation Centre.
Taste the local cuisine
Malaysian cuisine is as varied as its culture, but there are some traditional dishes to be found across the country along a cruise to Malaysia. Nasi lemak - rice steamed with coconut milk and pandan leaves is Malaysia's unofficial national dish and laksa - a spicy noodle soup is also popular among Malaysians. In the Sabah region, you'll find the speciality dish of tuaran mee, which consists of egg noodles topped with barbecued pork, egg and rice wine. When in Penang, settle down with an icy bowl of cendol to cool yourself down. These are green, pandan leaf noodles served with dark sugar syrup, coconut cream and presented on top of shaved ice.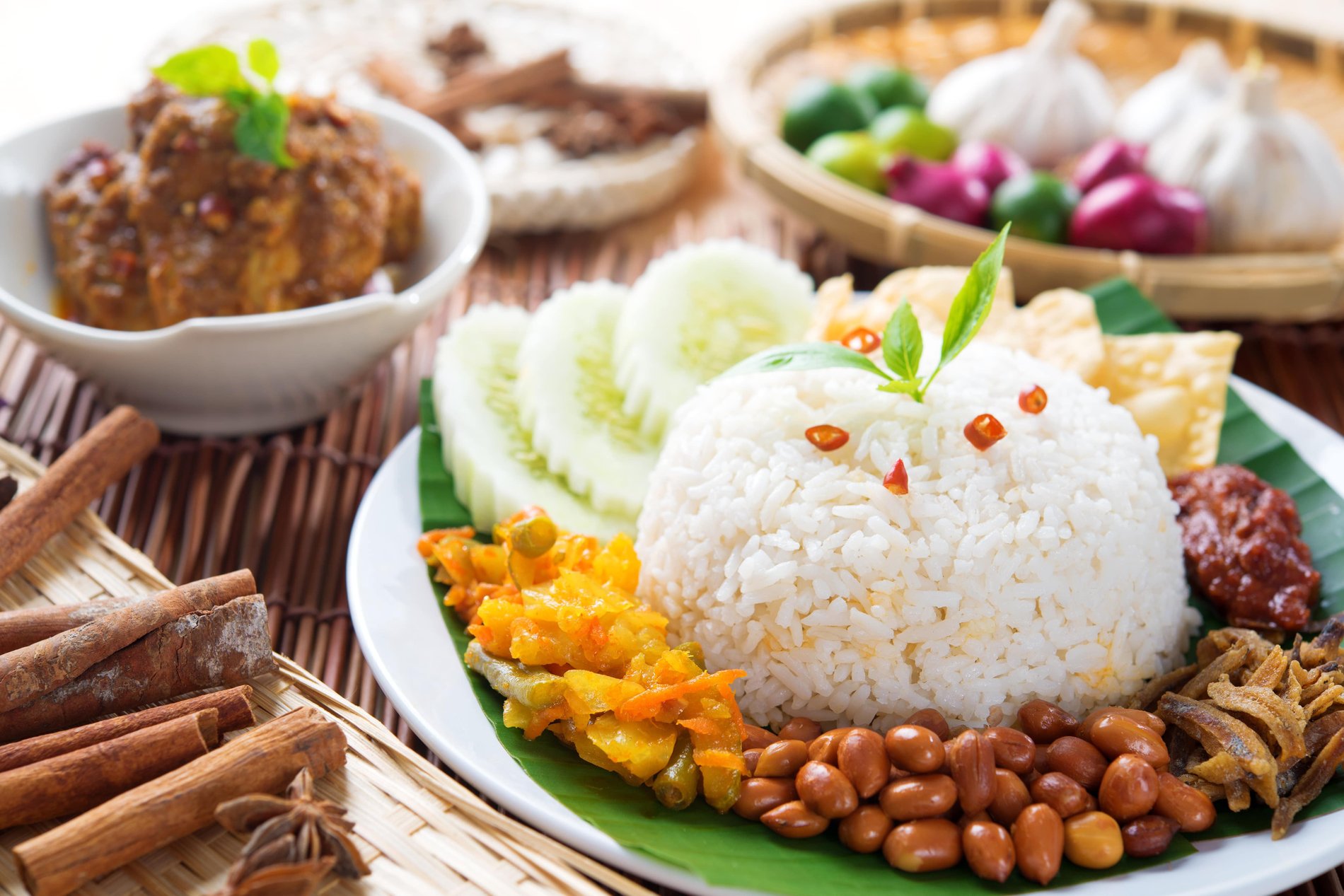 Visit a durian farm
The strong-smelling durian fruit is widely produced in Malaysia, and is grown for export at farms across the country. Penang is particularly well-known for its durian trees and visitors can visit farms in the area to sample the delicious fruit. Green Acres Orchard and Ecolodge is located in Balik Pulau, Penang along with Bao Sheng Durian Farm at Teluk Bahang. Malacca is home to Sim Koa Yen, where 30 different varieties of durian are grown. On Palau Langkawi there are farms dotted all around and if you visit the Durian Peranginan Waterfall, you'll see surrounding trees all around that are abundant with the pungent fruit.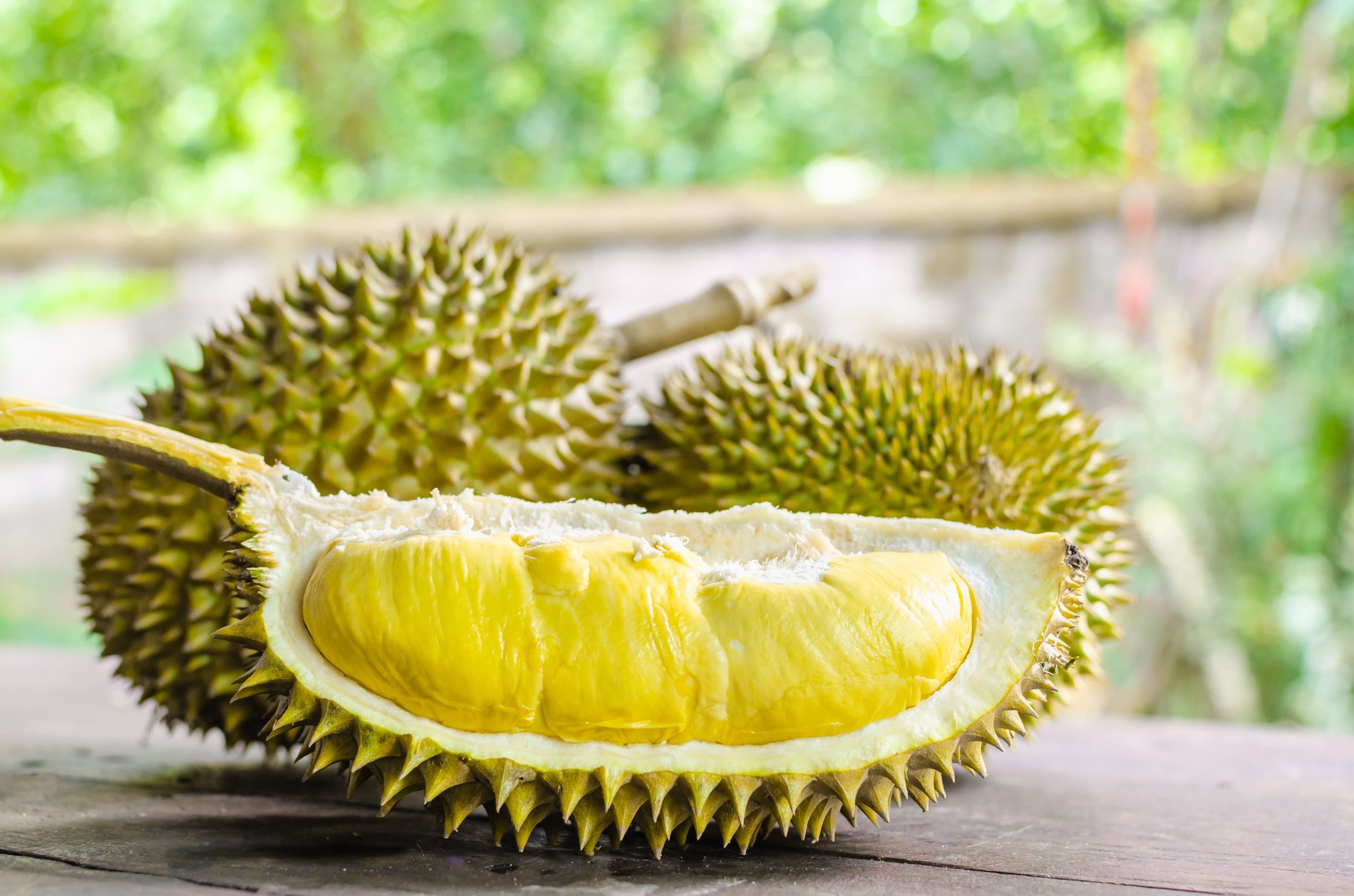 Explore religious buildings
Malaysia embraces a mélange of cultures and most of the world's major religions - Islam, Buddhism, Hinduism, Christianity and Sikhism. Religious buildings abound and reflect the country's multi-ethnic identity. Take a look round Jamek Mosque, St. Mary's Cathedral and the Sri Mahamariamman Temple in Kuala Lumpur, and pop your head into Christ Church and Cheng Hoon Teng Temple in Malacca before taking a stroll down the multireligious Harmony Street. Penang hosts the Kek Lok Si and Goddess of Mercy temples along with the Buddhist Wat Buppharam.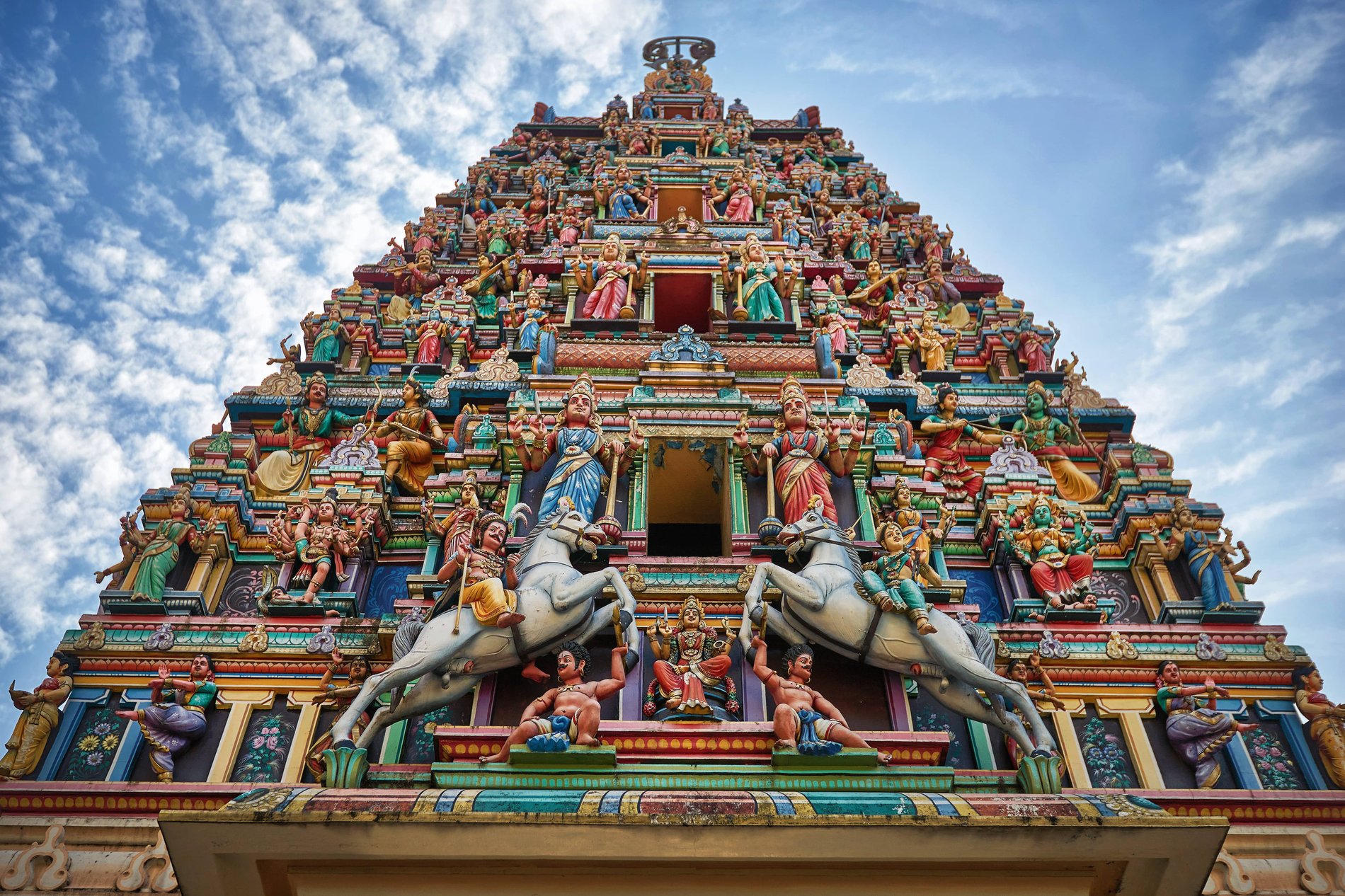 Go scuba-diving
Malaysia has some world-class diving as the country's waters boast superb marine life including sharks, rays and turtles. The reefs round Pulau Payar Marine Park off the coast of Langkawi are particularly beautiful; coloured coral covers the ocean floor and the waters are full of schools of tropical fish. Coral Garden, Sunken Boat Point, Grouper Farm, Sponge Reef, Lembu Rocks, Shark Point and House Ree are all also excellent dive sites around Langkawi, home to manta rays, seahorses, sweetlips, angelfish and snappers.