Search for your ideal Cruise
Ocean cruising in the USA
The United States is a federal republic made up of 50 states, all differing in character, legislature and landscape. Although it is a relatively young nation, the USA has a complex history that is steeped in its colonial past. Both the historical occupation of the United States by European nations and the fluctuating climates across the 50 states have created a country of great diversity. The states are far from homogenous, each embracing a unique character and offering the traveller an abundance of things to do on United States cruises. There are four million miles of highways across the US, which pass through red-rock desert, plush green fields, dense forestry, quaint country lanes and chaotic metropolitan cities. The eclectic character of the United States in incomparable to any other country in the world.
Why choose USA cruises
For cruise visitors, the United States' crown jewels lie along America's 12,300-mile coastline on both the East and West Coasts. Now for where can you cruise in America. Cruisers will have the opportunity to dock at a variety of ports and experience both the hectic urban cities of New York and Boston, as well as the laid-back beaches of San Diego, Miami and Los Angeles. Cruise lines that travel the region include Celebrity Cruises, Royal Caribbean, Cruise Nation and Princess Cruises.
find your perfect cruise
Find your ideal USA cruise
USA cruises: Best places to visit in the USA
Baltimore
Nicknamed 'Charm City', Baltimore has strong roots in its nautical, working-class past. The city is also the proud birthplace of America's national anthem, The Star-Spangled Banner, written by Francis Scott Key after the successful defence of Baltimore Harbour at Fort McHenry in 1814 during the War of 1812. In recent years it has become a popular tourist attraction, populated with new boutique hotels and trendy restaurants. The Inner Harbour is the city's centrepiece, a hotspot for entertainment centres, bars and music venues. For marine life lovers on a United States cruise, check out the National Aquarium where you can see a myriad of aquatic creatures, or head over the Historic Shops of Baltimore's floating museums to immerse yourself in U.S. naval history. Enter into Baltimore's district of arts and entertainment through Bromo Seltzer Arts Tower where you can indulge your cultural tastes at the Hippodrome Theatre or Maryland Art Place. In Baltimore, ships dock on Chesapeake Bay, thanks to its deep harbour.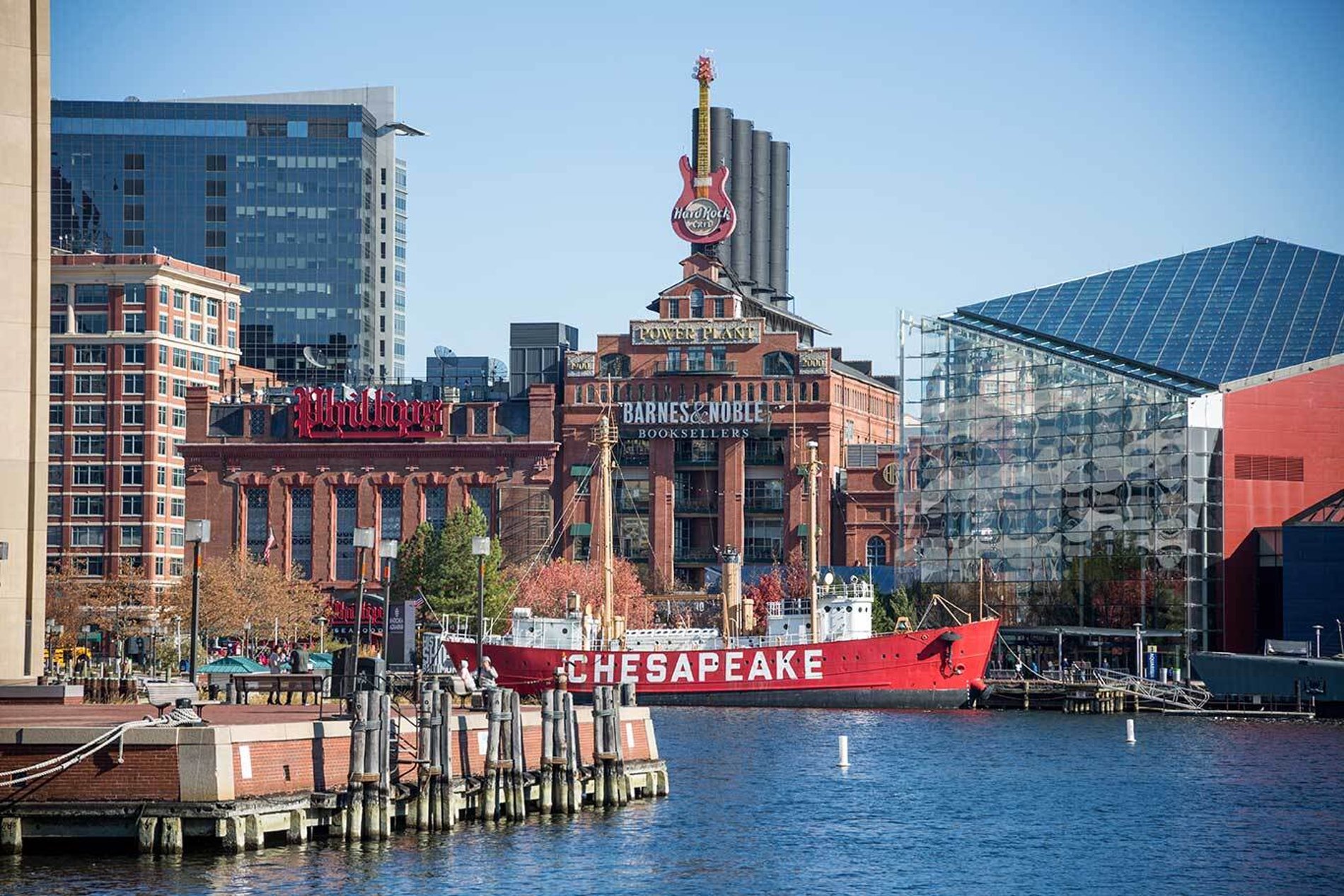 Boston
Boston is one of America's oldest cities and is home to a treasure-trove of historical sites and artefacts from the American Revolution. The Freedom Trail Tour informs visitors about Boston's role in the War of Independence. For history buffs on a United States cruise, the tour is an excellent way of hitting all the main historic monuments and museums of the city and can be finished off with a stroll around the magnificent Faneuil Hall Marketplace. A paradise for foodies, Boston is renowned for its world-class seafood found largely at the Seaport District; this includes specialities such as the 'sacred cod', fresh steam lobster and creamy clam chowder. Boston's Museum of Fine Arts and Boston Symphony Orchestra offer creatives a taste of the city's thriving cultural scene.
Houston
Houston, a Texan city that doesn't typically feature at the top of travellers' bucket lists, shouldn't be overlooked on a cruise around the US. There are a number of cruise ships that dock at Port of Galveston in Houston, including Royal Caribbean and Princess Cruises. Texas' largest city, it is a modern and culture-rich metropolis with an abundance of pubs, parks, restaurants and museums. One of its star-studded attractions is, of course, NASA's Space Centre. It lies just outside the city but is worth the short drive even if just for the chance to be on 'location' to say the immortal words, 'Houston, we have a problem.'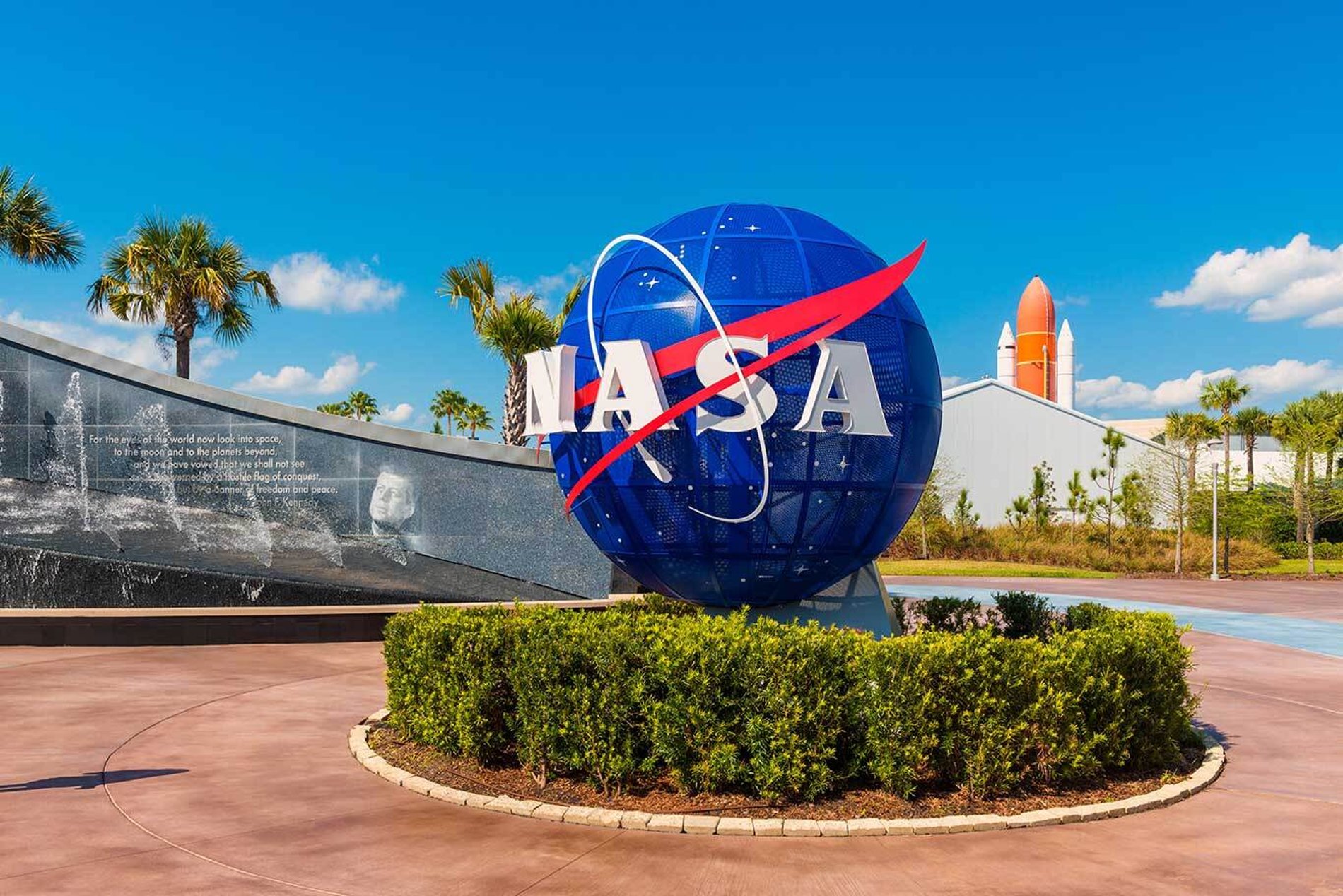 Miami and Key West
It is easy to become enchanted by the dazzling and glamourous delight that is Miami. The city is littered with art deco buildings that provide a picturesque backdrop to the streets of Miami Beach. city, Miami's sustainably-designed buildings and open-air galleries are reflective of its innovative and fresh-thinking approach to city life. A 'happening' town, Miami has a rich nightlife and is resplendent with swanky bars and edgy clubs offering a range of music genres. For the more historically inclined, the Old Rickenbacker Causeway Bridge is spectacular, while the Barnacle Historic State Park is not one to be missed. For sun, sand and sea creature lovers, Florida's Key West is a funky, wildlife-rich haven. The small island is easily accessible and tour trains are a great way to make sure you see it all. Take a picture at the Southernmost Point of the Continental United States, which is marked with a concrete buoy, or pop into the former residence of Ernest Hemingway to get a sneak peek into the lavish life of the famous author.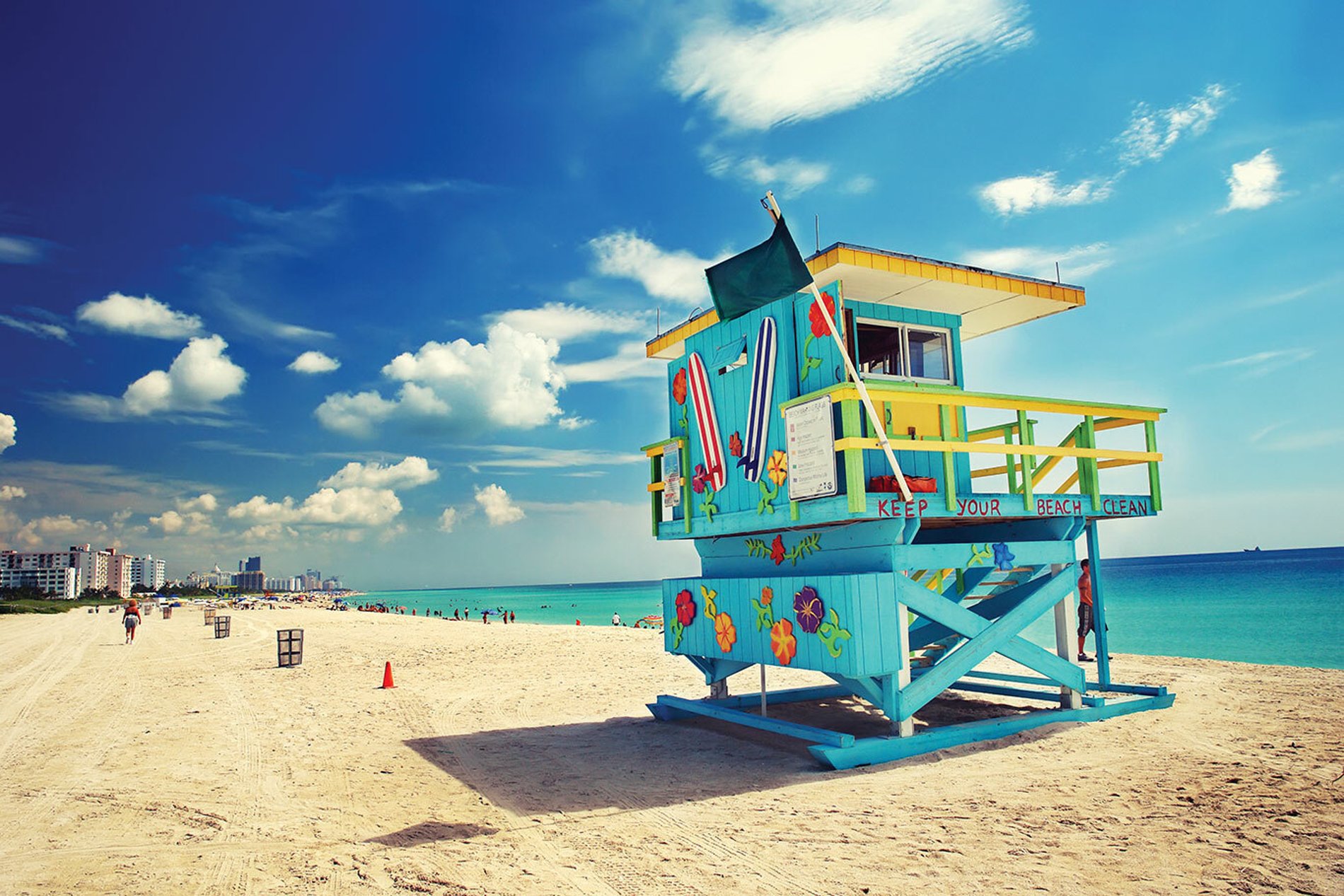 Los Angeles
If the glitz and glamour of Hollywood are not enough to lure you into the fabulous city of Los Angeles, perhaps its architecture will. Ranging from the hyper-contemporary stainless-steel clad Walt Disney Concert Hall in downtown LA, to the Mayan-influenced Holly Hock House in Barnsdall Art Park, Los Angeles really is home to an innovative and eclectic mix of architectural style. And that is not all that is striking about LA. The city is also blessed with golden beaches, green hillsides and vibrant neighbourhoods. What's more, Disneyland Park and Universal Studios offer parents an afternoon of entertainment for their children, allowing young cruisers to live out their Disney dreams on a US cruise.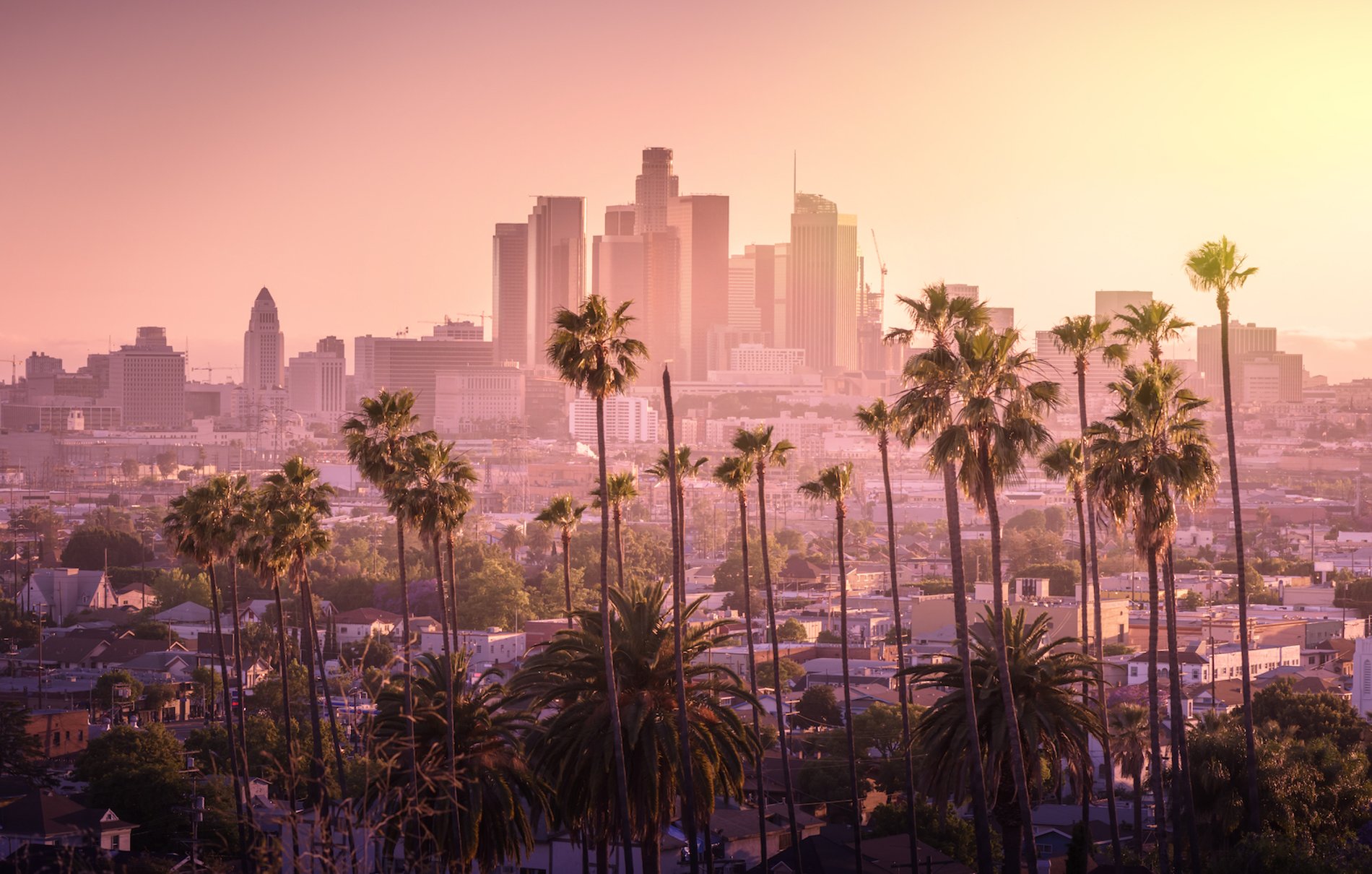 New Orleans
New Orleans is the cultural centre of Louisiana. It is a gentle city of revelry, where festivals and celebrations take place almost weekly, and food and drink are revered. The birthplace of jazz, New Orleans nevertheless defies categorisation. Multiple historical occupations by the French, the Spanish and later the 'Confederate States' of America have led to a melting pot of different cultures in the city. This is particularly so in the city's cuisine which spans from indigenous to Caribbean, with added African and European influence. Steeped in history, the city is full of grit, while also charmingly eccentric in character. For a satisfying insight, take a look around the Georgian-style Harmann-Grima House, the Wax Museum and the Louisiana State Museum.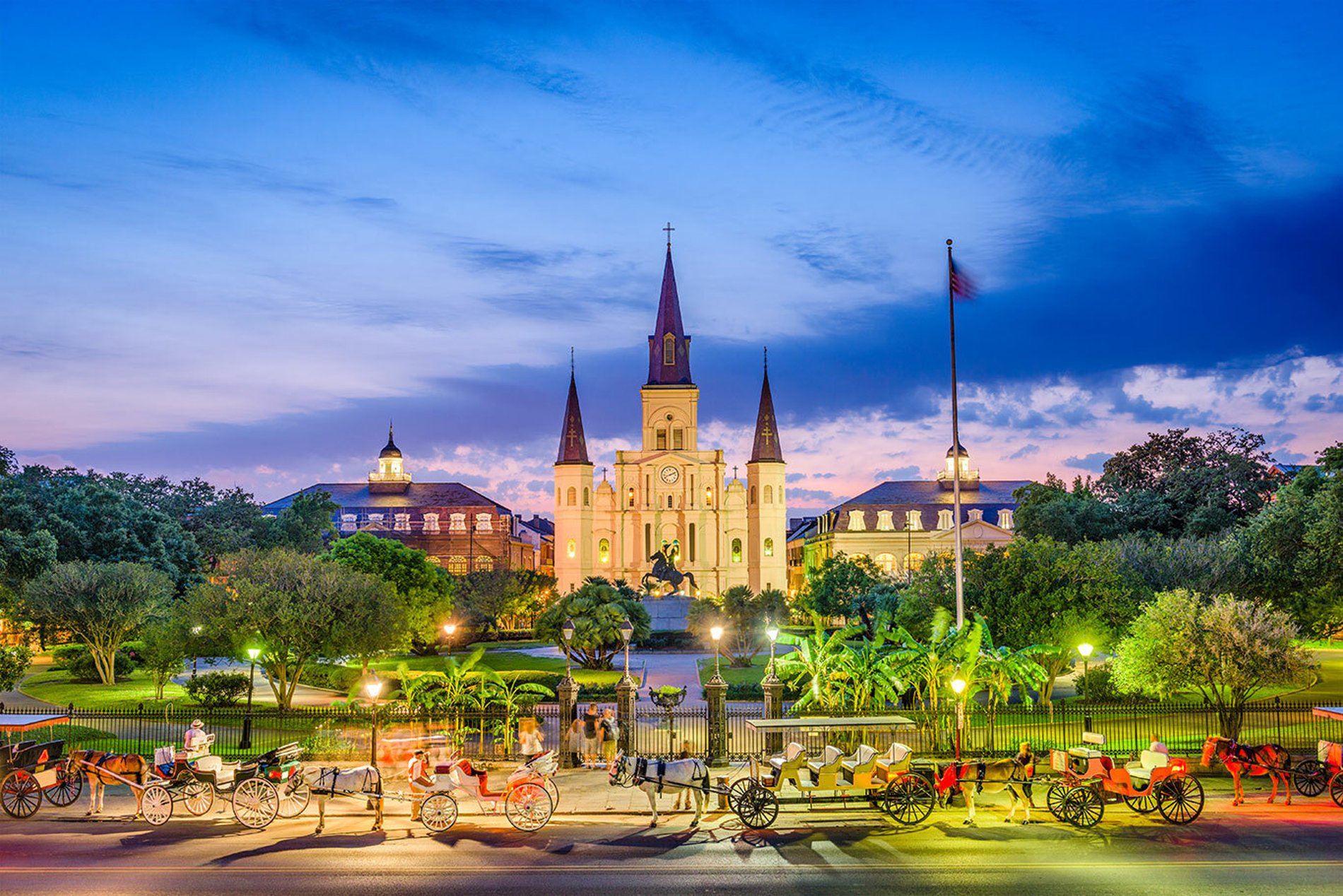 New York City
At New York's centre lies energetic Manhattan Island, dominated by jaw-dropping skyscrapers that puncture the skies above the city and form a dazzling skyline. Towering magnificently is the iconic Empire State Building, which invites visitors to travel to the top of its 102 stories where they can experience a 360-degree view of New York. Equally as impressive, but at ground level, is the wide-open green space of Central Park, an ideal spot to find sanctuary from the hustle and bustle of the city. New York is also full to the brim of art galleries and museums, including the Museum of Modern Art, The Metropolitan Museum of Art and the Guggenheim. For a more residential view of New York, cross over the Brooklyn Bridge to the brownstone buildings of Brooklyn. A key player in film and the arts, Brooklyn is also home to the world-renowned Brooklyn Philharmonic.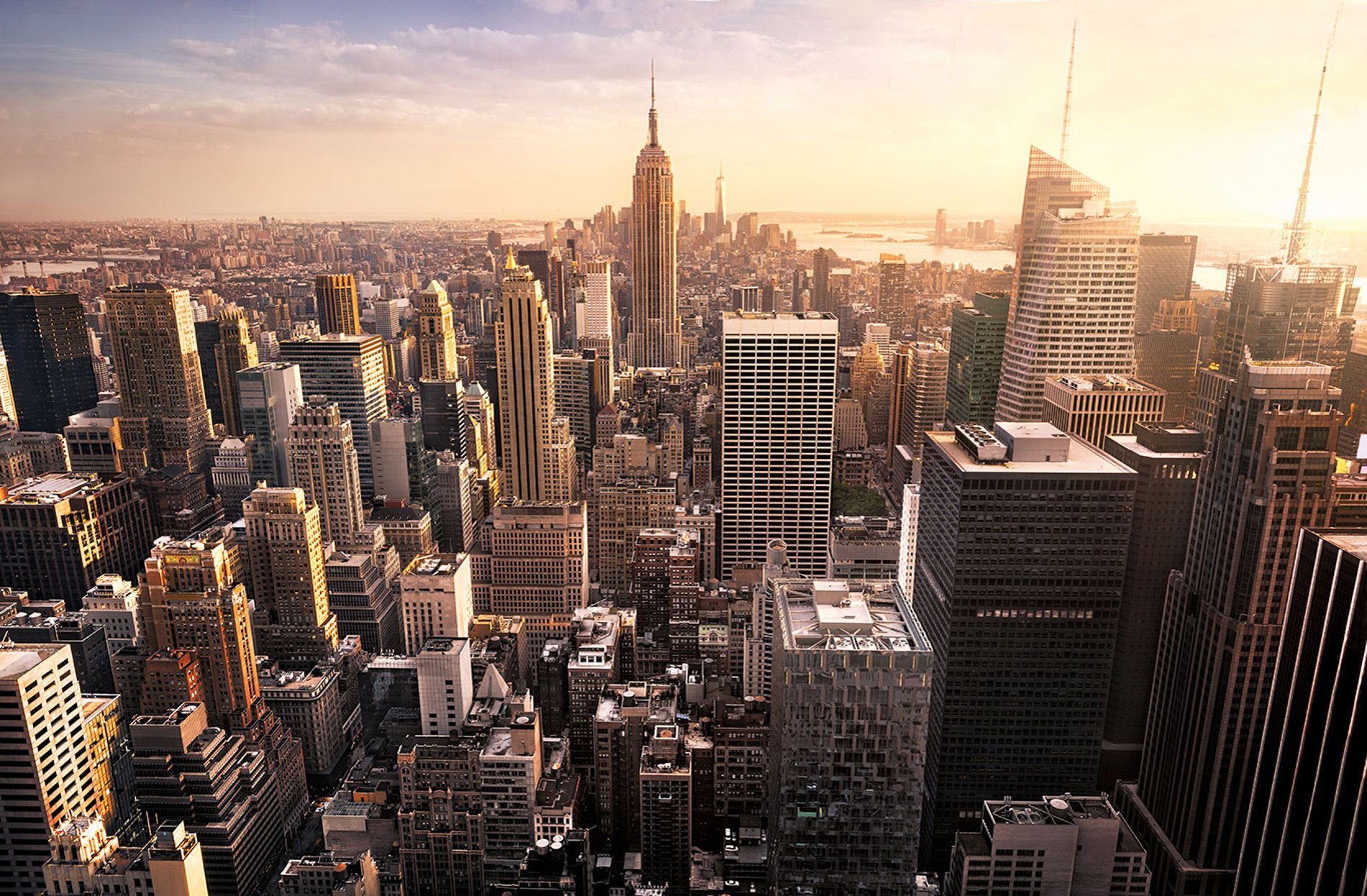 San Diego
It's not hard to see why the residents of San Diego appear to live a reputedly care-free life. With its laid-back attitude and sunny charm, this city is a slow-paced paradise. Spanish and Mexican influences can be felt here in both the architecture and cuisine, owing to its heritage as a Spanish settlement and its proximity to the Mexican border. San Diego's white sandy beaches of Mission Bay offer peace and quiet away from the streets of the city, and its warm, dry climate attracts visitors from all over the world. Undoubtedly a highlight of the city is the world-famous San Diego Zoo. But on a cruise around the US, don't miss the city's other great attractions which include the Museum of Man and Seaworld. The Gaslamp Quarter offers a vibrant nightlife for the city's dance-lovers.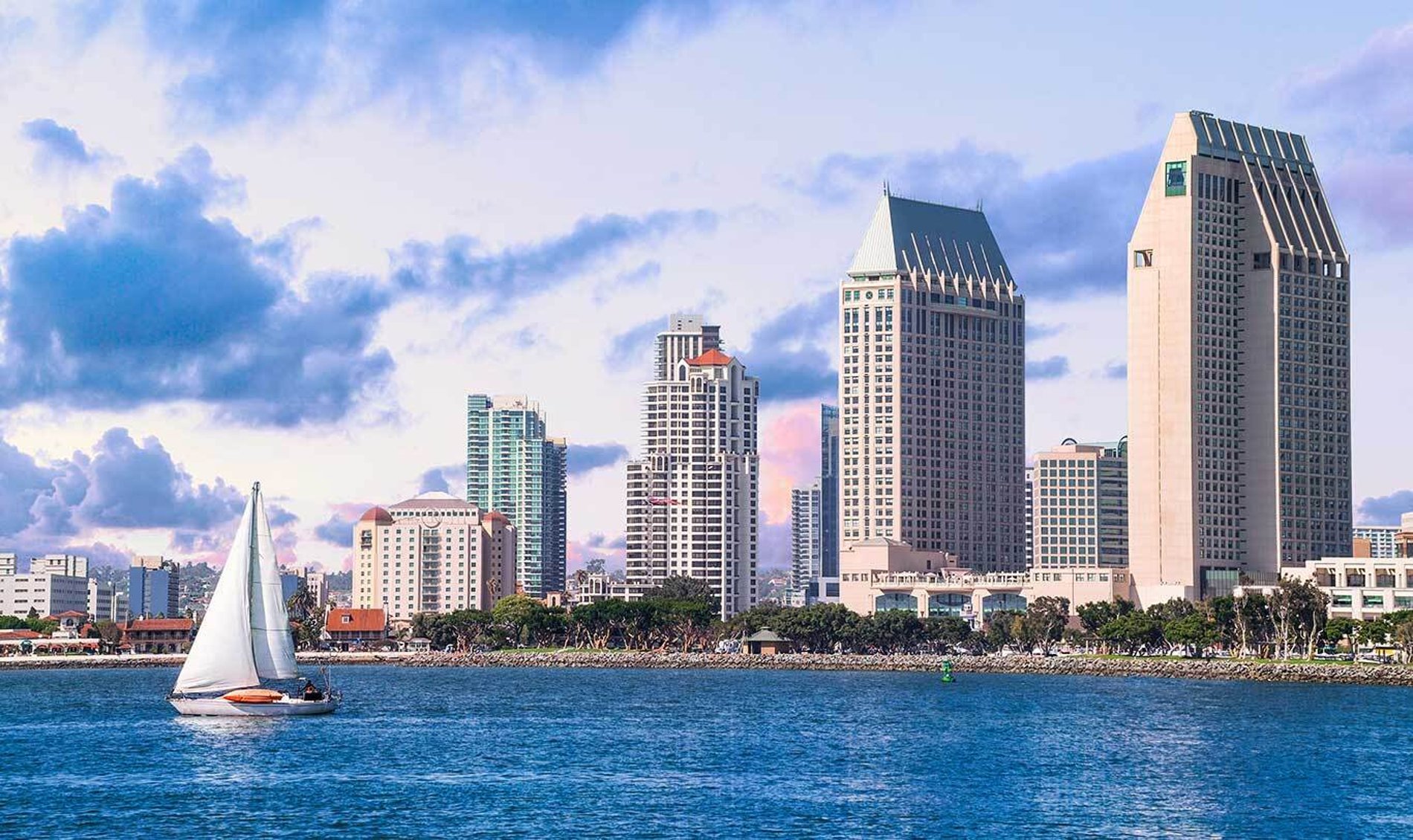 San Francisco
The splendid city of San Francisco is alternative in spirit and edgy and offers a wealth of worthwhile destinations. Art enthusiasts can quench their cultural thirst downtown where impressive art galleries can be found. For those seeking more sinister thrills, enter into the notorious prison of Alcatraz to experience what it might have been like to live as an inmate. No trip to San Francisco would be complete without a visit to the Golden Gate Suspension Bridge, which is 1.7 miles long and makes for a fantastic holiday snap. Lincoln Park offers panoramic views of picturesque landscapes for a relaxing afternoon activity.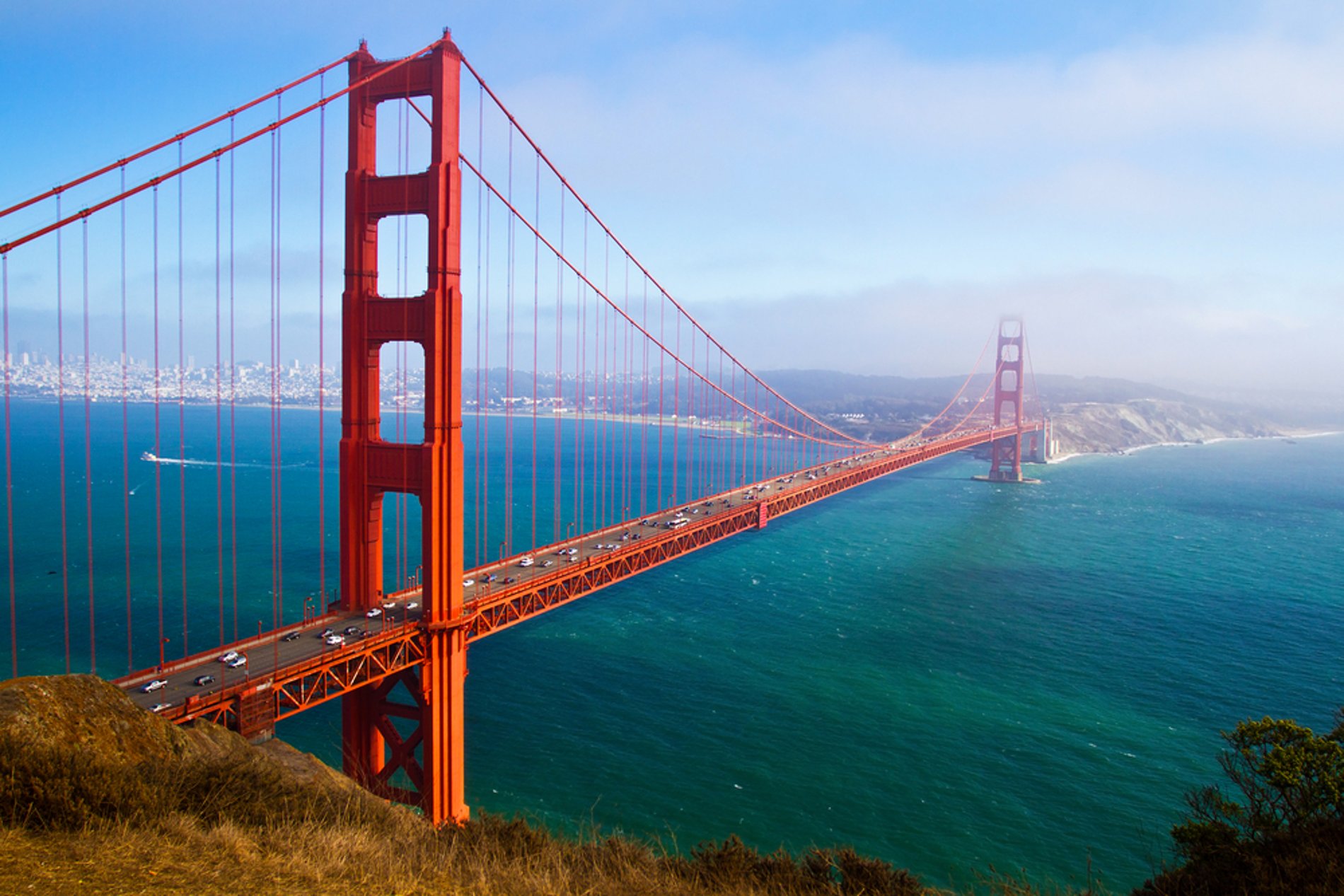 Seattle
Quirky would be an understatement when describing the city of Seattle. Although the city is famous as the birthplace of Amazon and Starbucks, its streets are far from generic: Seattle is stubborn in its fight to protect independent bookstores and promote grassroots movements. Eccentric monuments can also be found across the city, which include glass orbs in wooden canoes and a museum built in the form of a smashed-up guitar. For an adventurous food experience, head to Pike Place Market, where local chefs are not afraid to experiment and all the produce is locally sourced.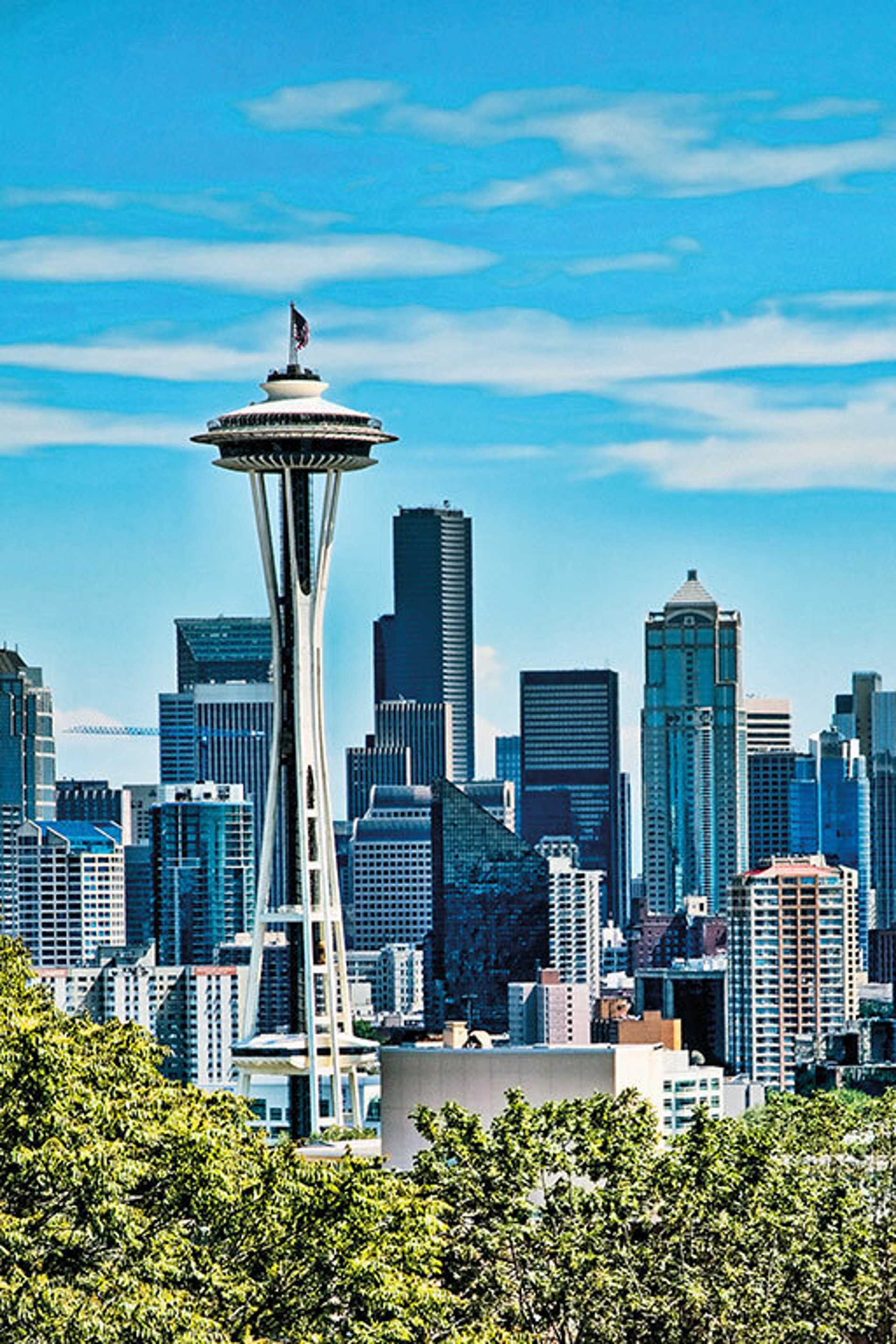 Iconic ports
USA cruises: Best things to do in the United States
Discover natural wonders
The United States is home to extraordinary wonders of nature across its vast territory. Yosemite National Park in Central California is famous for its granite cliffs, clear blue streams and biodiversity. If you are willing to travel a little further inland, make sure to visit Yellowstone National Park where the ground erupts with geysers and canyons. Cruise companies such as Princess Cruises and Jet Line Cruise also offer trips to the Grand Canyon. The site of spectacular natural phenomenon is a lifetime experience and will set your heart racing.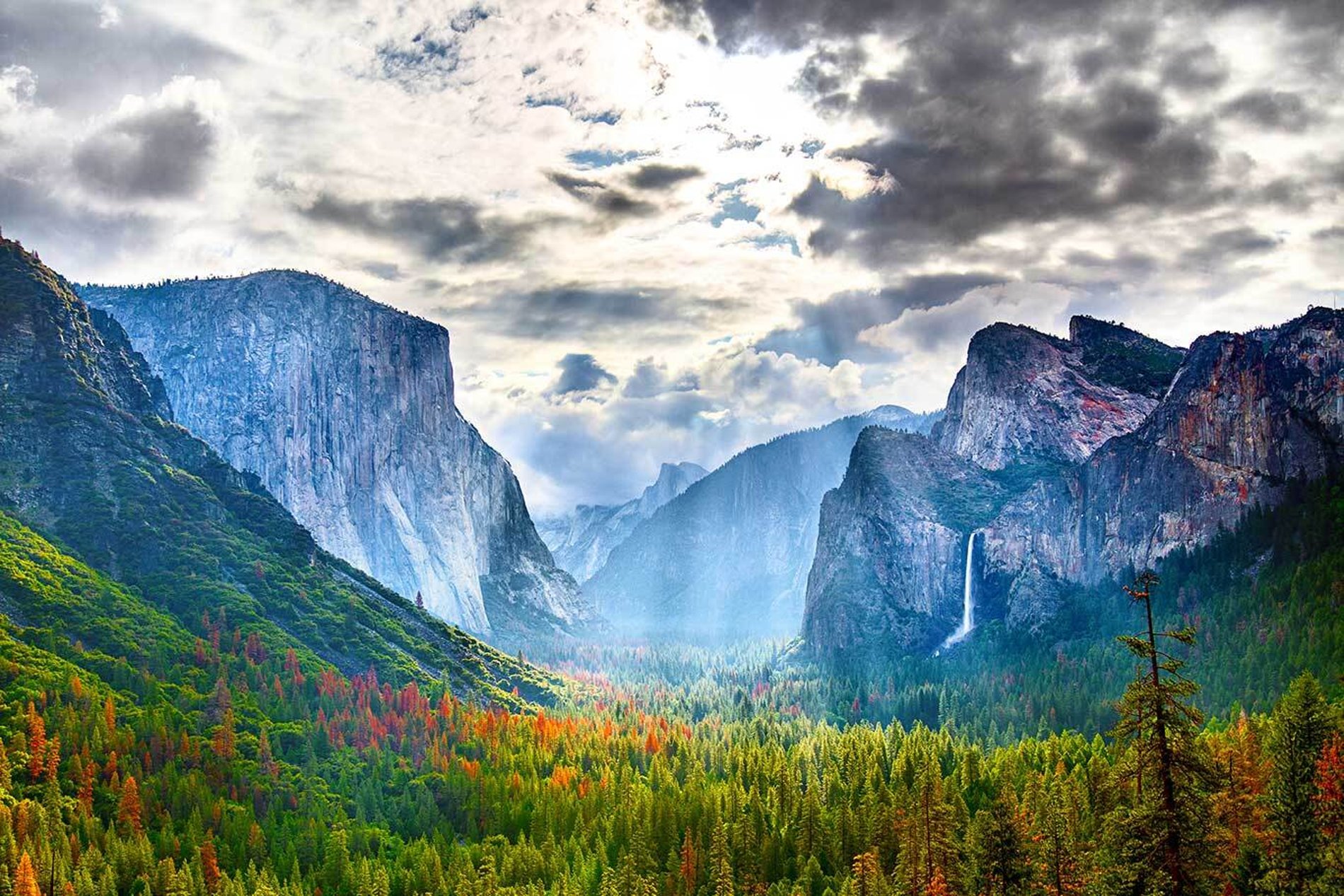 Enjoy some retail therapy
For shopping while on a cruise around the United States, the major cities of the USA offer some fabulous shopping destinations which can easily satisfy your retail needs. Houston's The Galleria hosts more than 400 shops including designer brands such as Jimmy Choo and Louis Vuitton. Fifth Avenue in New York is home to iconic stores such as Tiffany's and Bloomingdale's. Lower budget gems can be found in New York's independent gift shops and weekend flea markets. Los Angeles is also a shopper's haven, with its open-air complex in The Grove. Both Newbury Street in Boston and Mission District in San Francisco also offer their own array of chic shops and clothes outlets.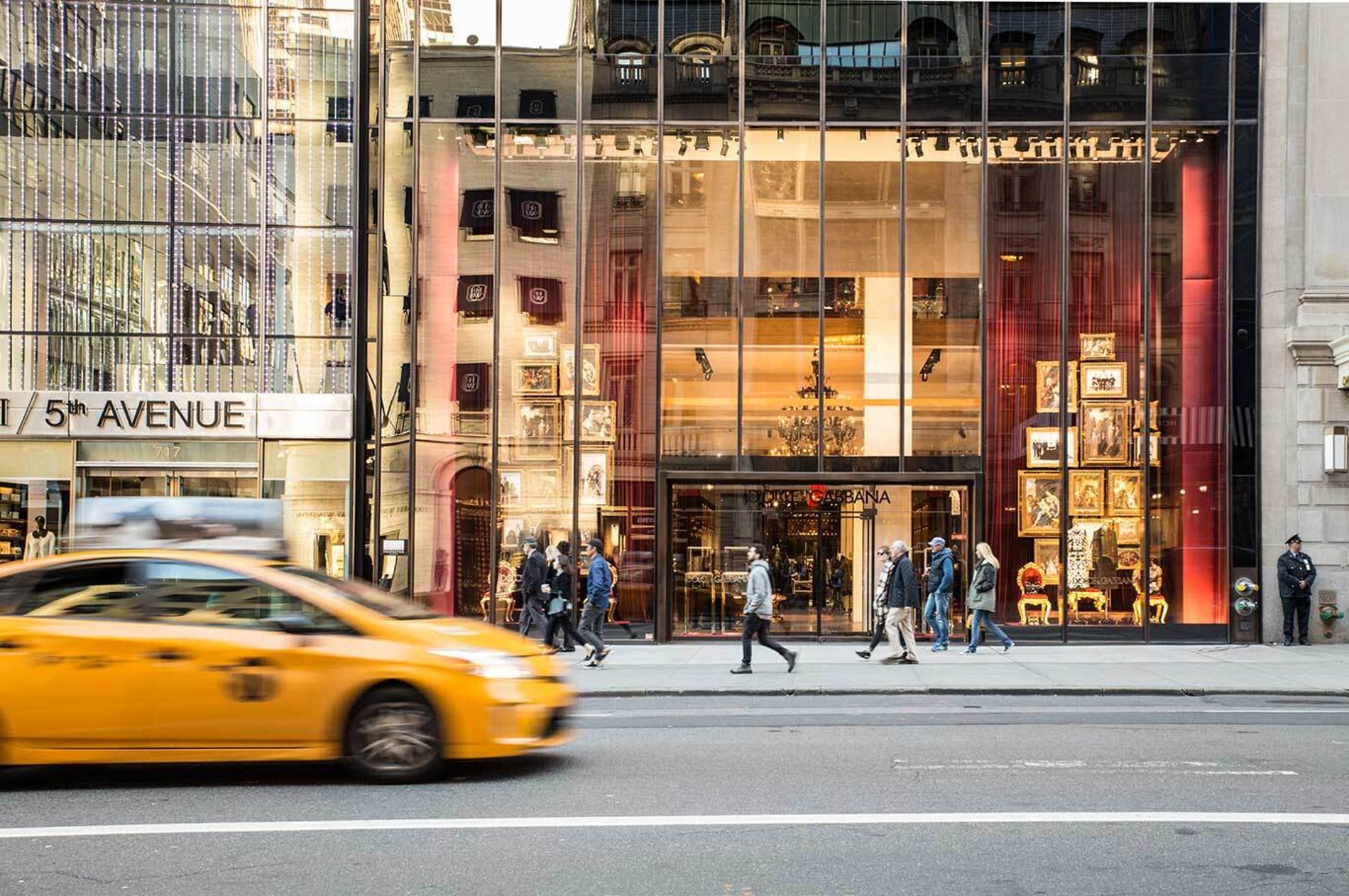 Get some culture
The USA is home to some of the most renowned museums and art galleries in the world, from the Getty Centre in Los Angeles to the Guggenheim in New York. Documenting the USA's avid history in space travel, the Kennedy Space Centre in Florida is a must-see for budding astronauts and even offers the opportunity to watch a live shuttle launch! For a more sobering but deeply powerful experience, plan a visit to the National September 11 Memorial and Museum in New York. This respectful collection charts the events of and in the run-up to 2001 and serves as a memorial to the victims of the atrocity.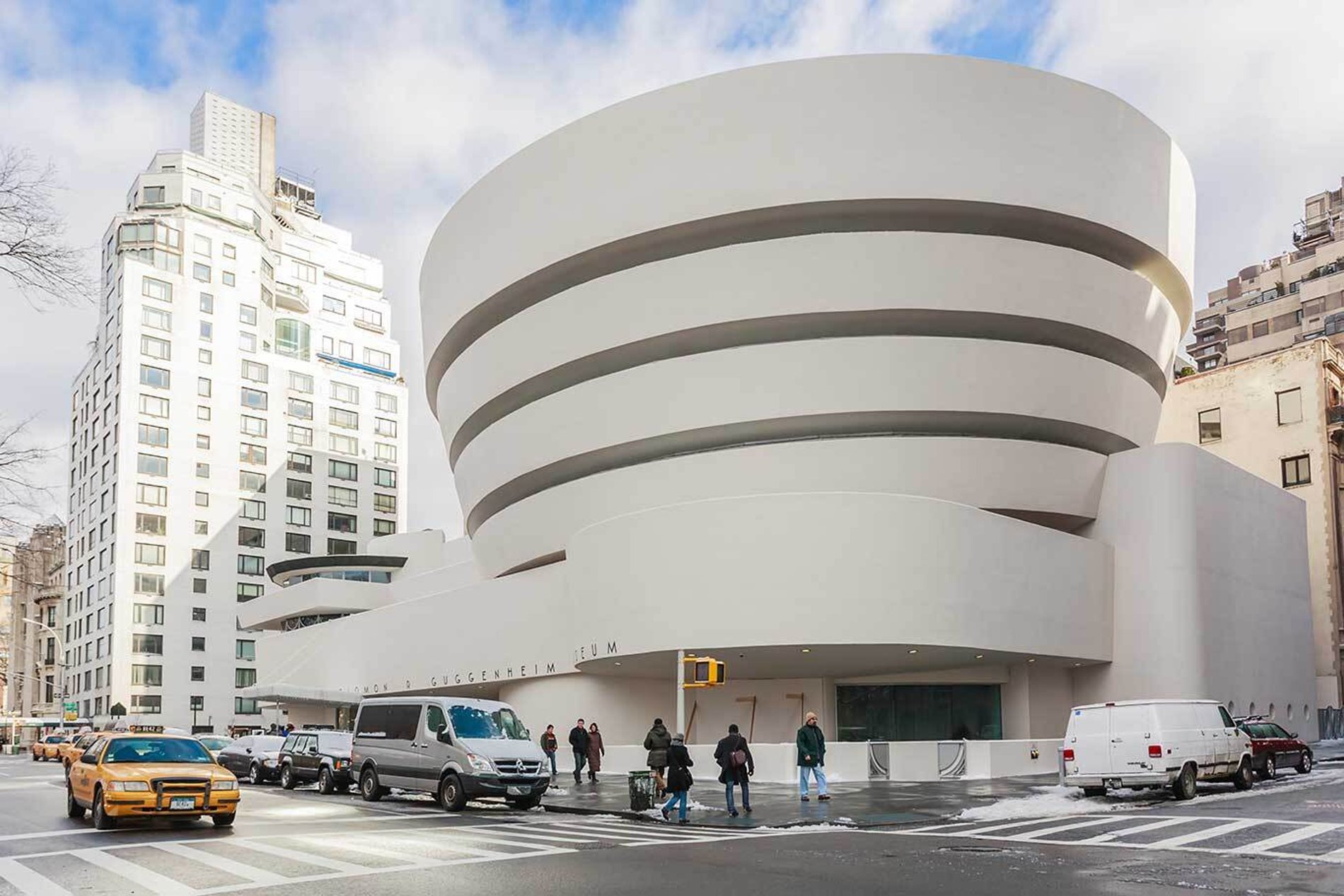 Watch live sport
Whether it's the New York Yankees or the New England Patriots, there are multiple opportunities to watch a live sports game in the USA. Boston is home to several major league sports teams, such as the Boston Red Sox and the Bruins, as well as prominent college and university teams. If baseball is your thing, make sure to head over to Fenway Park to catch a live game and feel the energy from the crowds. Madison Square Garden in New York is also a popular sporting venue and is home to the New York Rangers of the National Hockey League.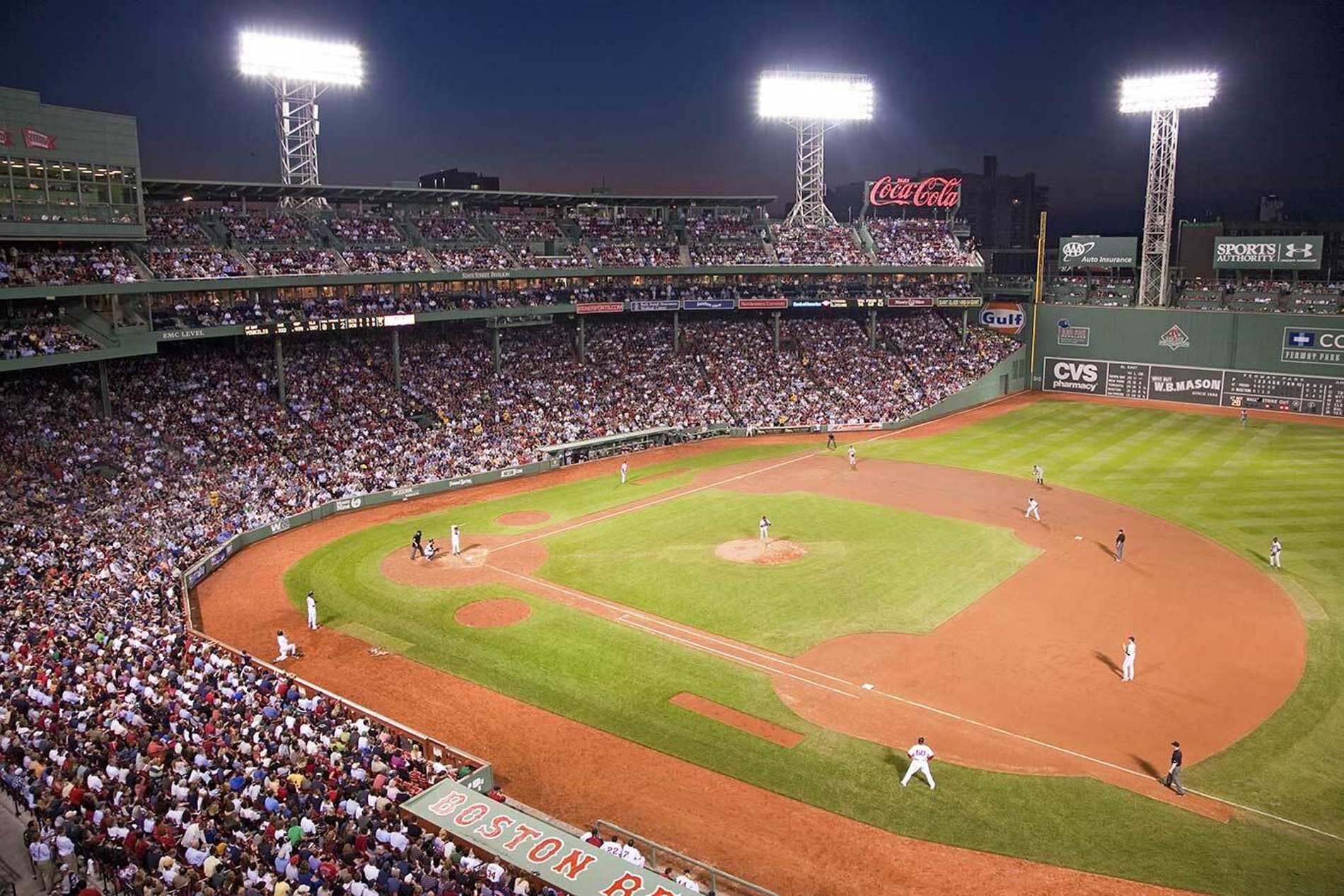 Tuck into local cuisine
The United States has a cornucopia of traditional dishes that vary from state to state. Apple pie is a household name of the American kitchen and worldwide, closely followed by the now universal classic hamburger. Head down into Texas and you will find another cuisine in the form of Texas barbecue and hominy grits. Chicago and New York are associated respectively with the deep-dish pizza and the New York cheesecake, while 'biscuits and gravy' are a southern favourite. Try a local food from every state and experience a feast of flavours while on a cruise around the US.