Search for your ideal Cruise
Denmark
Denmark is scattered over hundreds of islands making it perfectly primed to be explored by cruise ship. Located in Scandinavia between Norway and Sweden, Denmark consists of 443 named islands and the Jutland Peninsula – the only part of Denmark connected to the continent. The largest and most populous island, Zealand, houses the cool capital Copenhagen, a progressive urban metropolis championing sustainability, hygge and the New Nordic culinary movement. While Copenhagen champions design, architecture and urban planning, elsewhere in Denmark, cruise travellers can find sandy beaches, cobbled fairytale towns and explore the country's rich Viking history.

Why cruise Denmark
Denmark cruises offer the chance to see more than just Copenhagen. Many big cruise lines such as Royal Caribbean, Celebrity Cruises and Fred Olsen Cruises also include stops at Jutland's Aarhus, Skagen and Aalborg, combining natural beauty with cities and historic sights. Luxury, small-ship cruise lines such as Windstar and Tauck also sail there.
find your perfect cruise
Best places to visit in Denmark
Copenhagen
Copenhagen is a city that just seems to get things right. It's effortlessly Scandi cool, it's one of the greenest cities in the world, its workers have a great work-life-balance and it's home to one of the most famous culinary scenes around – thanks, Noma. Travellers come to Copenhagen to explore its cobbled streets, shop in trendy independent boutiques and design stores and see the famous Little Mermaid overlooking the harbour. The city sits on the islands of Zealand and Amager, so rent a bike and get peddling – be it to the historic 18th-century Frederiksstaden district (home of the royal Amalienborg Palace) or Tivoli Gardens – a 175-year-old amusement park.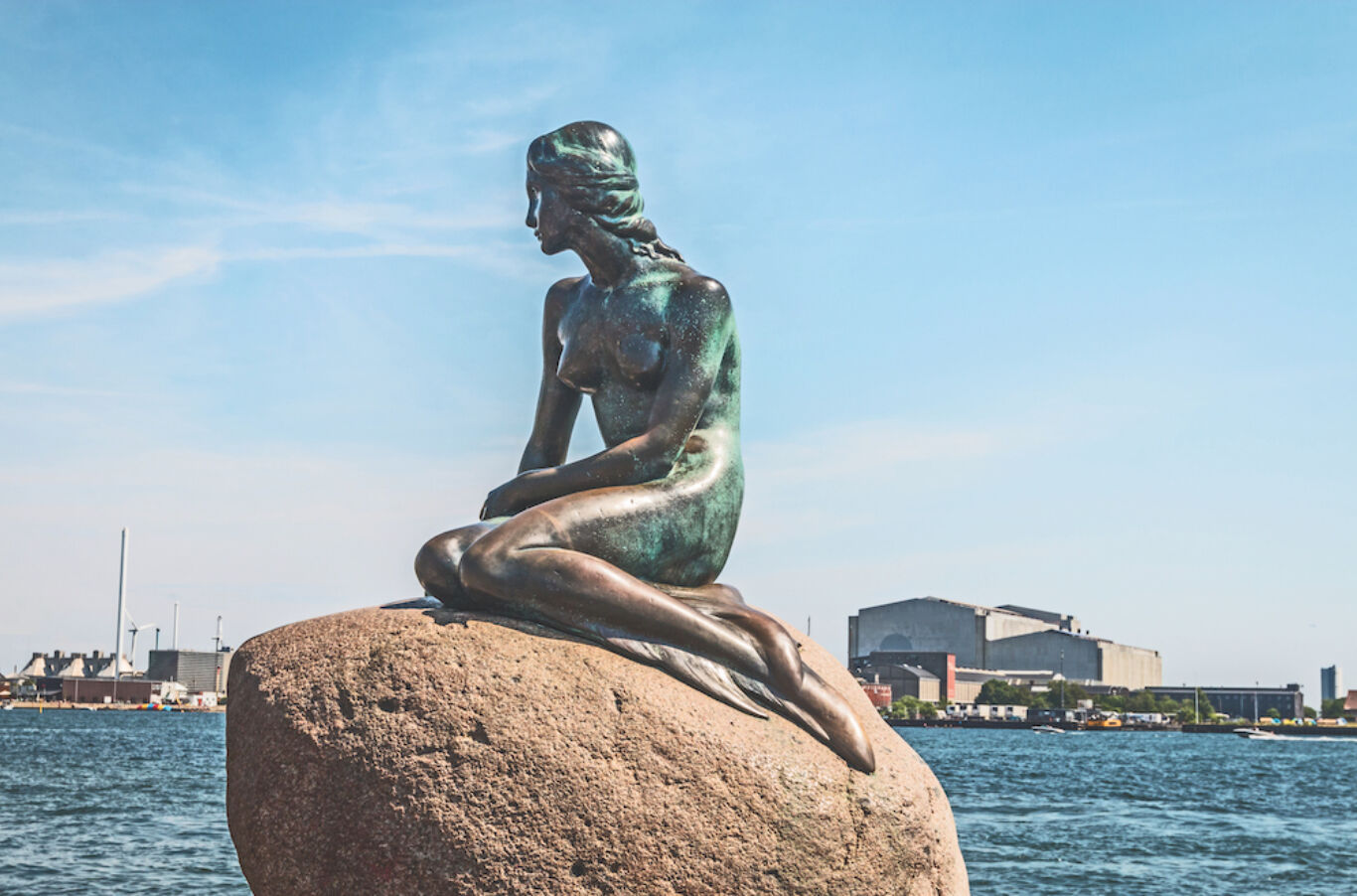 Aarhus
Denmark's second city and the largest city on the Jutland Peninsula, Aarhus often lives in the shadows of showy Copenhagen – but it's emerging as a world-class destination in its own right. Similar to the capital, Aarhus is clean, progressive and filled with ultra-modern architecture and design work, but retains more of a traditional Danish vibe. Start your journey in the Latin Quarter, the city's charming 14th-century old town lined with little cobbled streets and cosy cafés, before stepping back in time in Den Gamle By. The open-air museum has 75 buildings and recreates the feel and look of a traditional Danish market own from the time of Hans Christian Anderson – complete with re-enactors roaming the streets. Aarhus has also been named a 'European Capital of Culture', so it really is worth a visit.
Aalborg
Once an ancient city frequented by Vikings, Aalborg on the Jutland Peninsula is now a thriving city that featured on the 'New York Times Top Places to Go in 2019' list. The city sits on the point of Limfjord, a long body of water separating the North Jutlandic Island from the rest of the peninsula and has subsequently developed a thriving waterfront. The waterfront is home to trendy restaurants and microbreweries, one worthy of visiting being Søgaards Bryghus for one of their 24 beers on tap. Also in the city, the Vestre Fjordpark is a public water park where visitors can swim, sunbathe and try their hand at water sports. The city also has a dedicated cruise port that only holds one cruise ship at a time, so you won't find yourself amongst throngs of fellow day-trippers.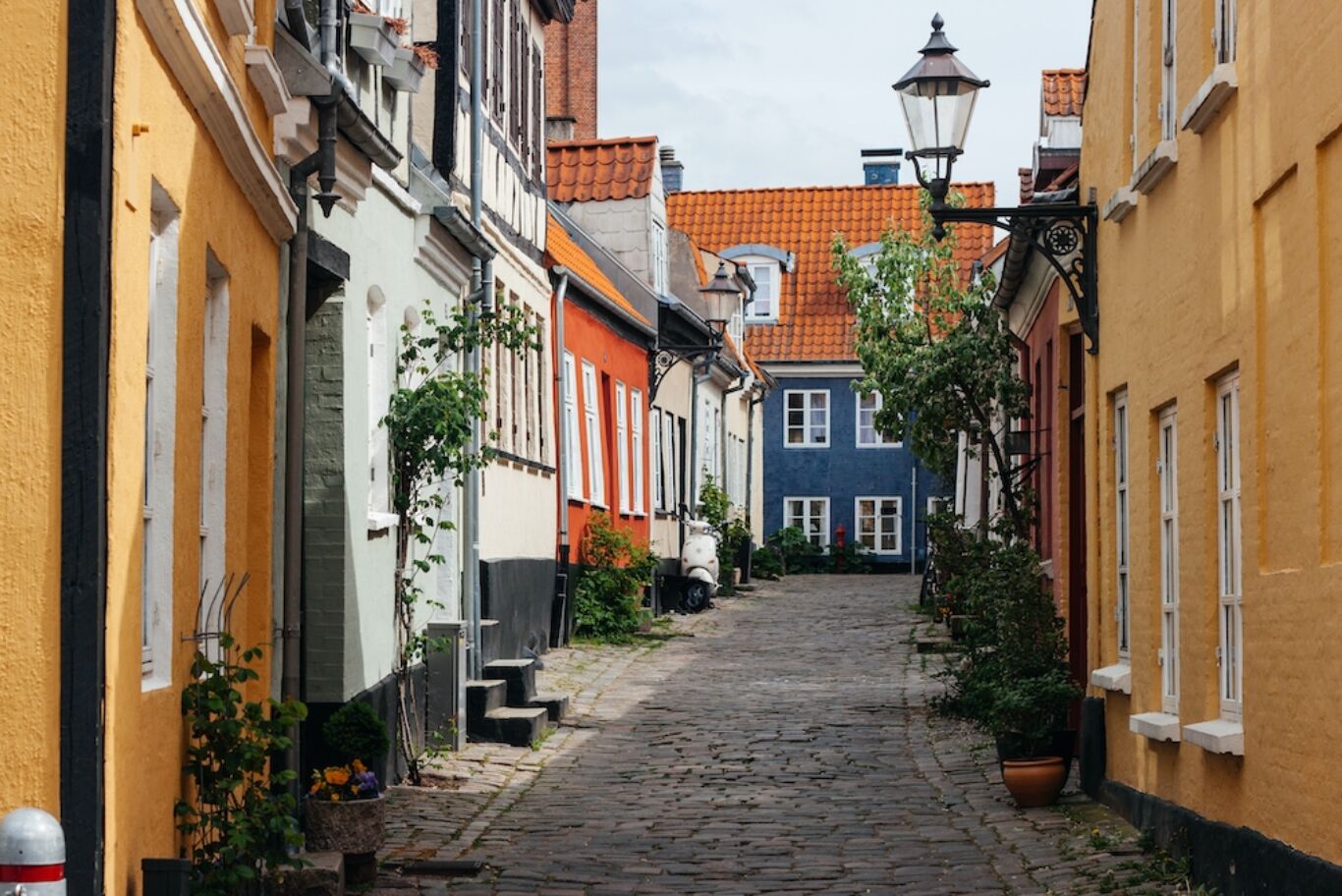 Skagen
Skagen lies at Denmark's northernmost tip, a gorgeous resort town of sandy beaches, art galleries and seafood restaurants that attract salubrious Danes and tourists alike. Skagen is a vibrant town with plenty to do, characterised by distinctive yellow houses with red roofs housing museums, restaurants and art galleries. Skagen is in fact famous for its painters, started by a group of Scandinavian artists who moved to the area in the 1870s and created the 'Skagen Painters' movement. Their works can be seen in Skagen's Museum. Perhaps the most picturesque part of the town is Grenen, a powder-soft sand bar split where the Baltic and North Sea meet.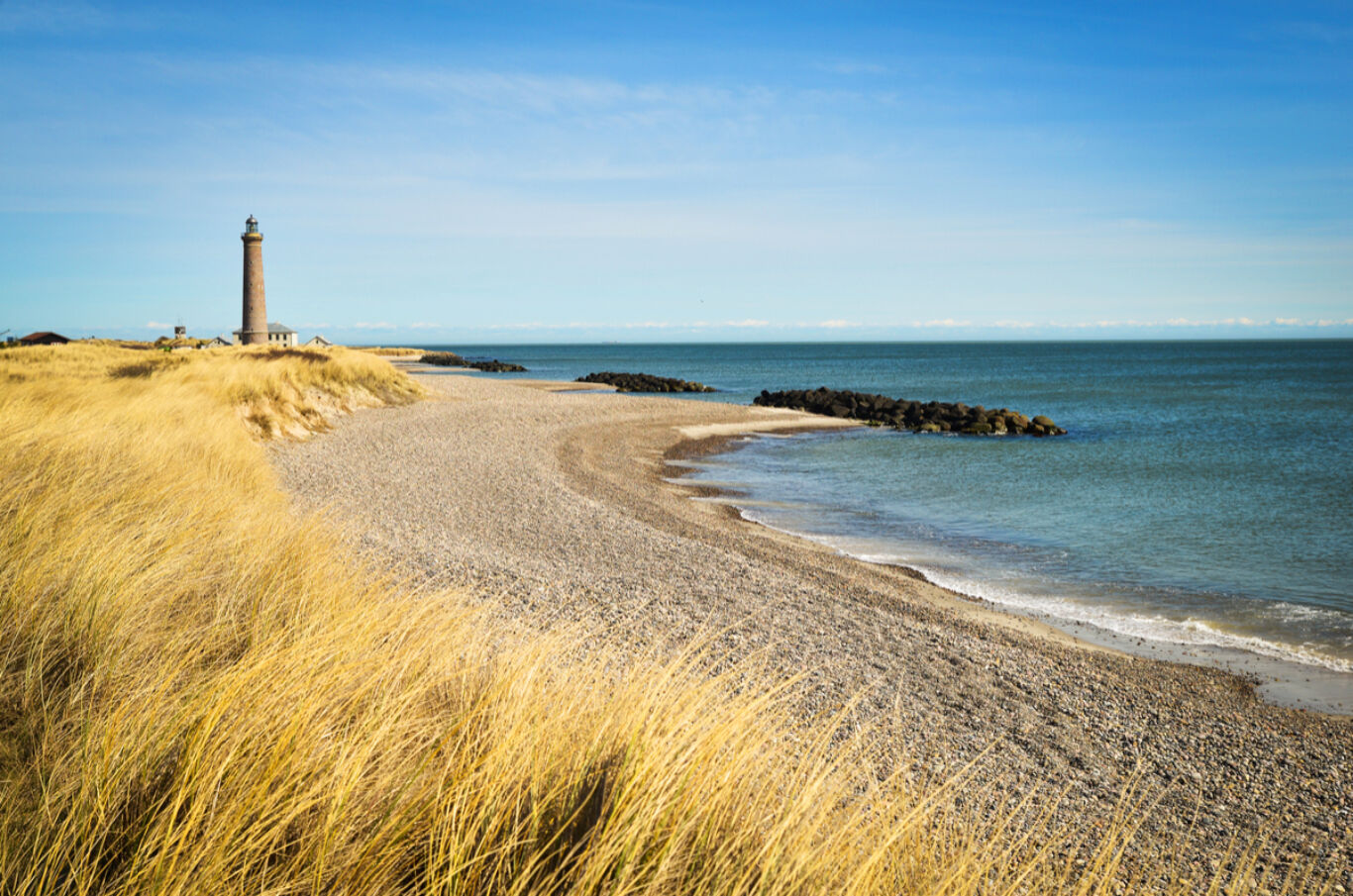 Odense
The home of composer Carl Nielson and fairy-tale author Hans Christian Andersen, Odense is rich in Danish heritage and culture. The city is the largest on the island of Funen and Denmark's third-largest in total. A quick 30-minute train from the port of Fredericia to its gorgeous cobbled streets and great café culture, people come to Odense to learn more about one of Denmark's best-known novelists. The city has many museums and buildings dedicated to Hans Christien Anderson's life, like his birthplace and childhood home. To see what might have inspired Andersen to create his fairy-tale, head to Egeskov Castle – a dazzling turreted, Renaissance castle surrounded by water.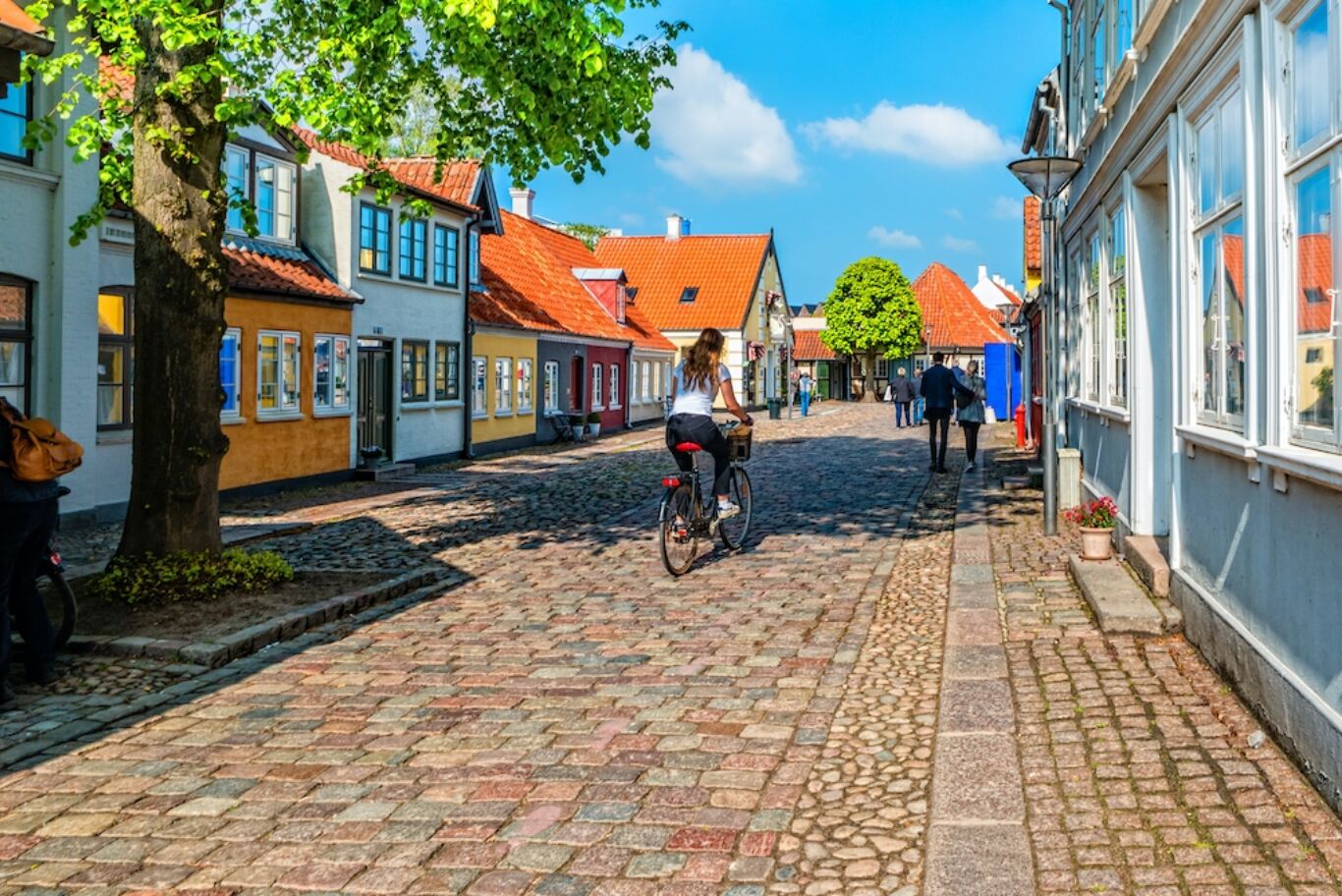 Helsingør
For a taste of old Denmark visit, Helsingør, a port city located in the Øresund – the strait separating Denmark from Sweden. The city was once a wealthy shipping port and has maintained many of its grand medieval buildings and monuments. Streets are lined with half-timbered houses and the city is home to the famous Kronborg Slot, or 'Elsinore', a giant castle and military stronghold immortalised as the setting of Shakespeare's Hamlet. Other sights include the M/S Maritime Museum of Denmark and the palatial Marienlyst Castle – the former royal pavilion and hunting retreat of Kronborg Castle.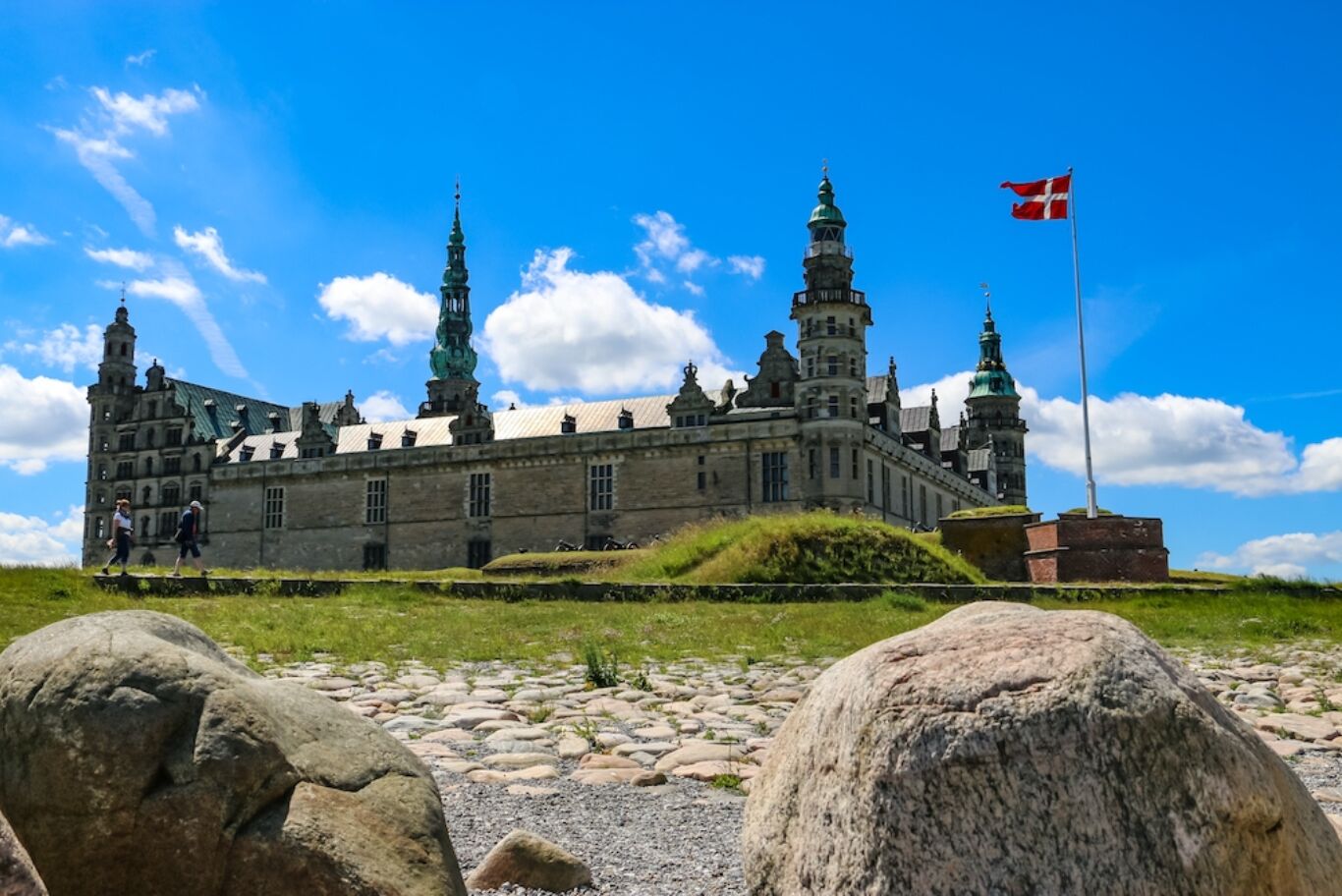 Bornholm
Bornholm is one of the prettiest, most underrated places to visit in the whole of Denmark. An island lying off the coast of Sweden in the Baltic Sea, it's only a 35-minute flight (or four-hour drive) from Copenhagen, and it's well worth the journey. This cute Danish backwater is dotted with fishing towns and villages and has a coastline scattered with ruined castles and fortresses dating back to the 12th century. Its main town, Rønne, has traditional timbered houses, the pretty St Nicolai Church and a fascinating bird population. There are also plenty of beautiful sandy beaches on the island, most notable the stretching Onsbæk beach and rural Dueodde Beach.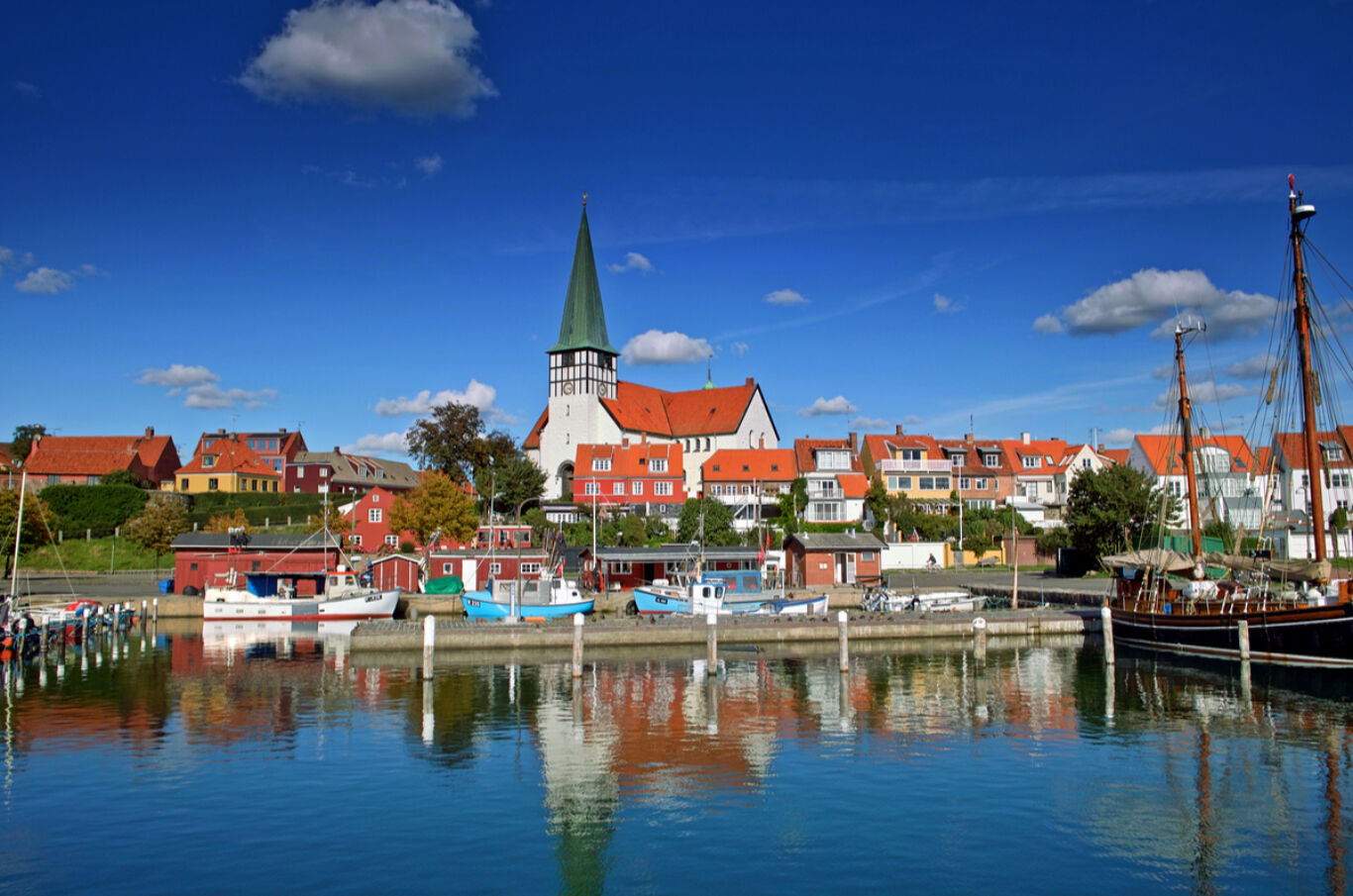 Skjoldungernes Land National Park
The Skjoldungernes Land National Park lies just 30km from Copenhagen on the island of Zealand, but in reality, feels like another world away. The park consists of salt meadows, islets, coastal paths and even has a fjord, it's also home to Denmark's largest bird of prey – the white-tailed eagle. Visitors to the national park can hike through its forests, up its mountains and round its lakes, and even stay the night at one of its campsites. Inhabited since the Stone Age, ancient remains of human settlements dot the area – like the ruins of 12th-century monastery church and Neolithic burial mounds.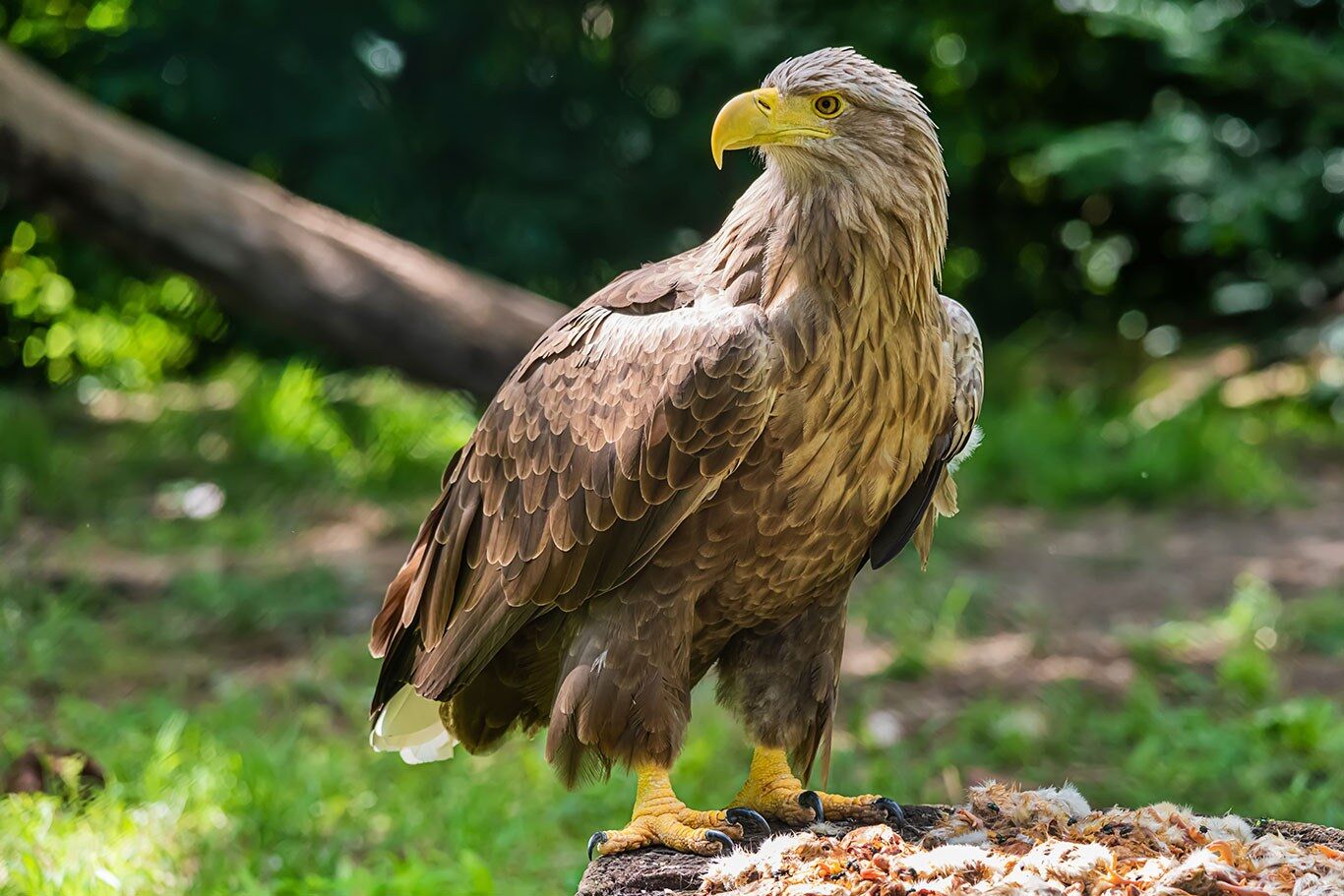 Best things to do
Cross the Øresund Bridge
Thanks to the hit TV show The Bridge, the Øresund Bridge has become somewhat of a cult landmark. The bridge runs for eight kilometres and connects Copenhagen with the Swedish city of Malmo, and travellers can either drive access it or take a train.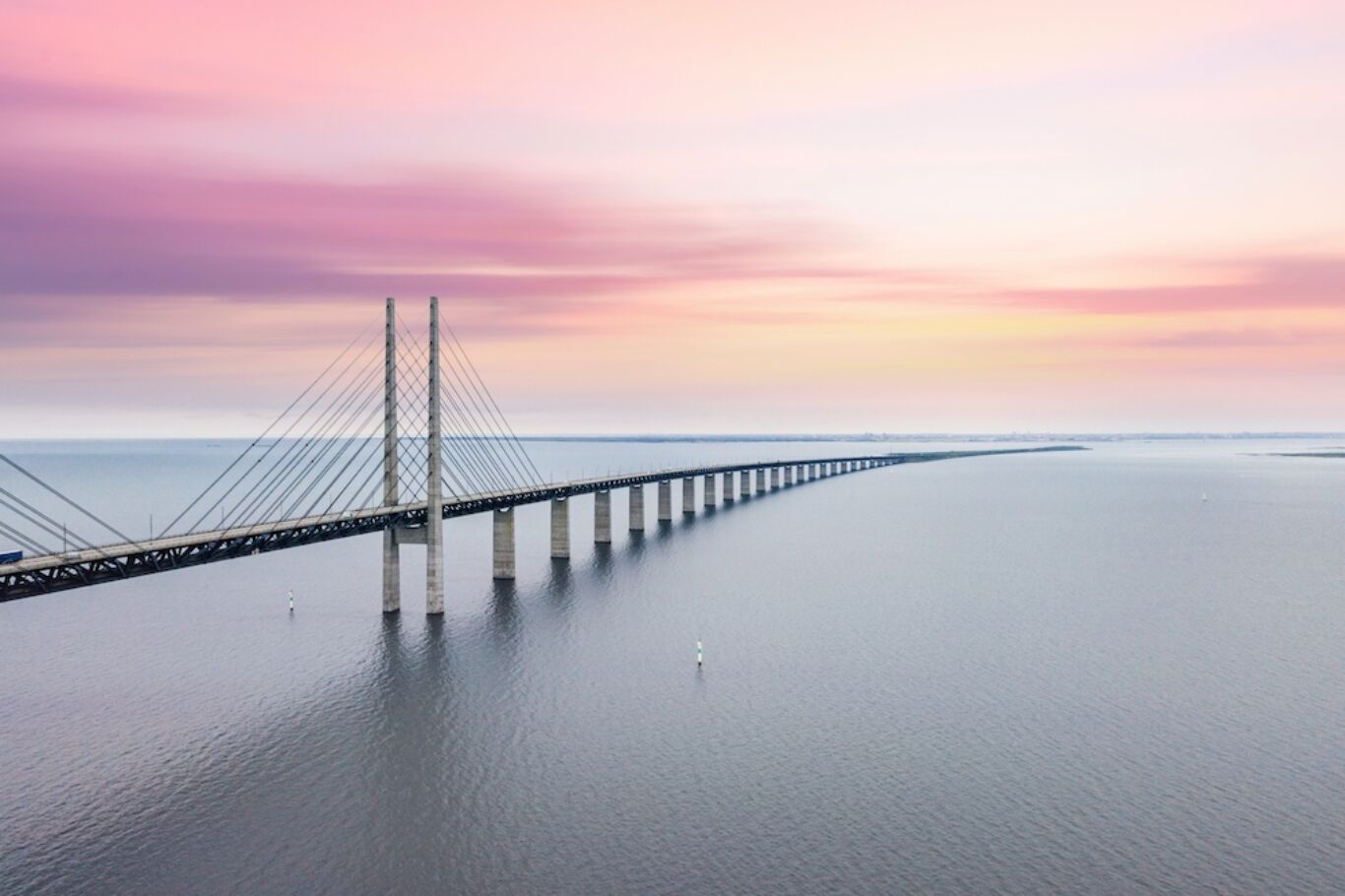 Cycle around cities
Make like a local and jump on a bicycle, easily the best way of getting around Denmark's clean-aired cities. Amongst its hundreds of rental options, Copenhagen even has official white city bikes (Bycyklen) dotted all over town. These bikes have a touchscreen tablet, on-board HPS and are available to hire 24 hours a day. They even suggest interesting spots to stop at and check out.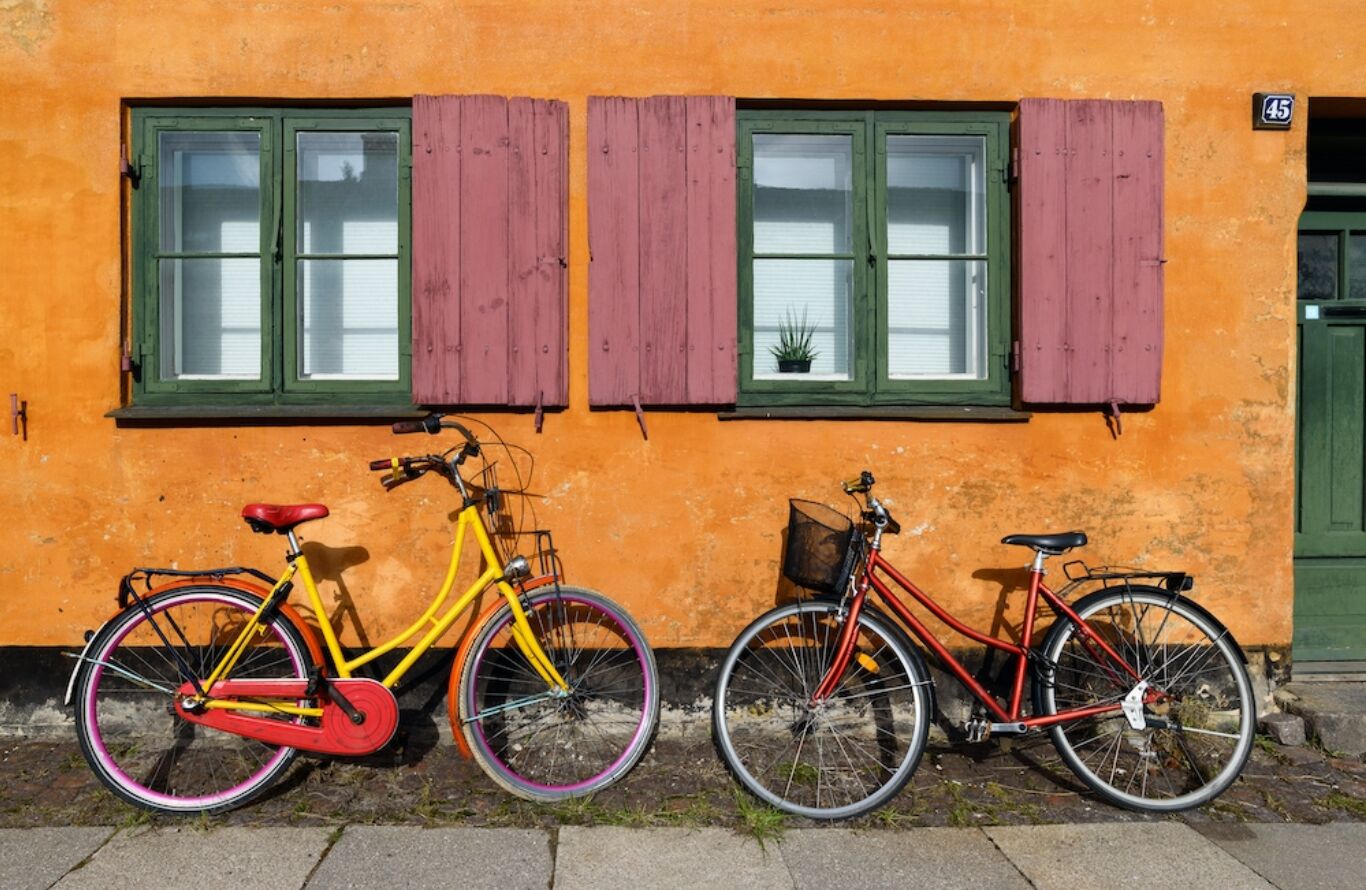 Go home shopping
Denmark is famous for its design and the country is home to some incredible home stores. When visiting Denmark pick up some trendy items for your own abode that none of your friends or neighbour will have. We love Normann Copenhagen in Copenhagen and Lertøj Aarhus in Aarhus.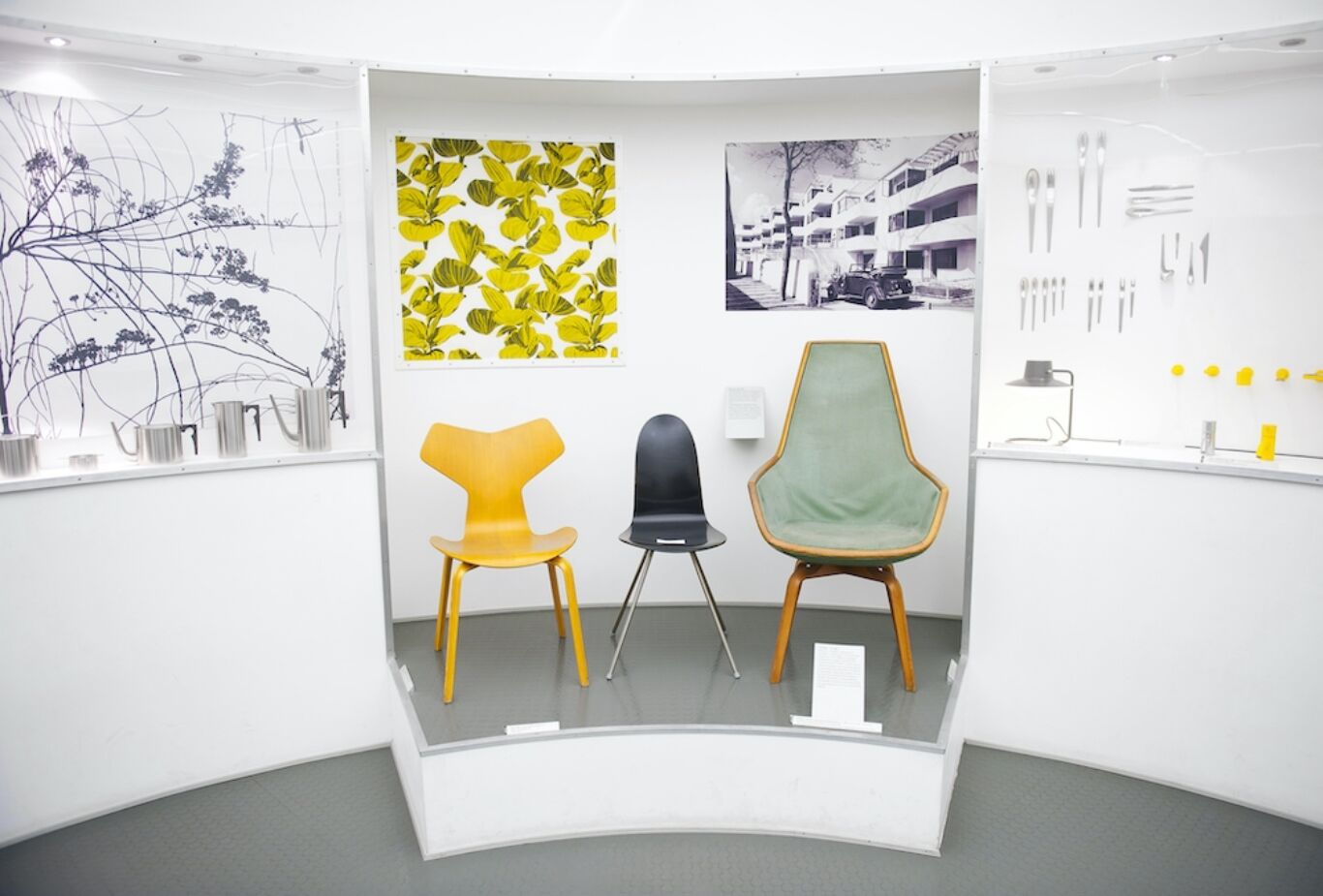 Visit a castle
Denmark has some of the most stunning castles in the world, conveniently spread across the country and its island. Copenhagen has its fair share – Christiansborg, Amalienborg and Rosenborg, but there's also the baroque Frederiksborg Castle and imposing fortress Kronborg Castle.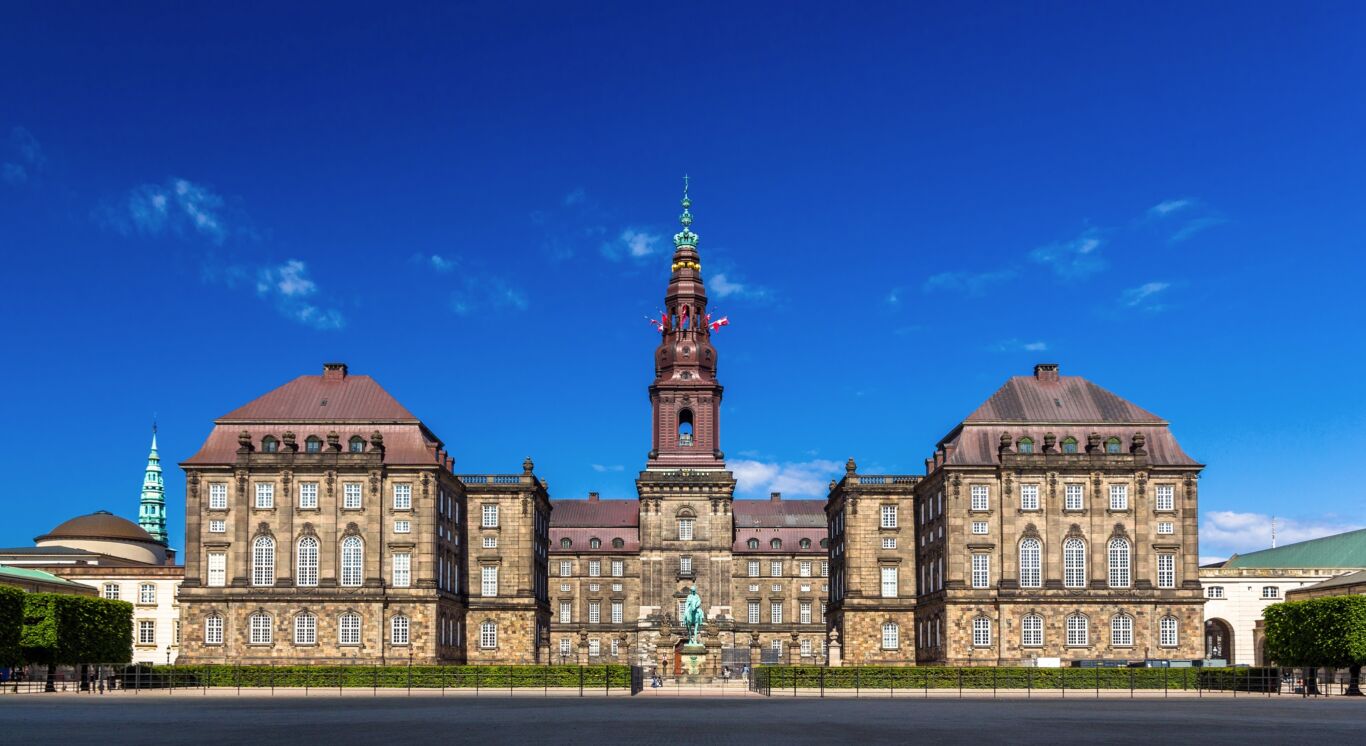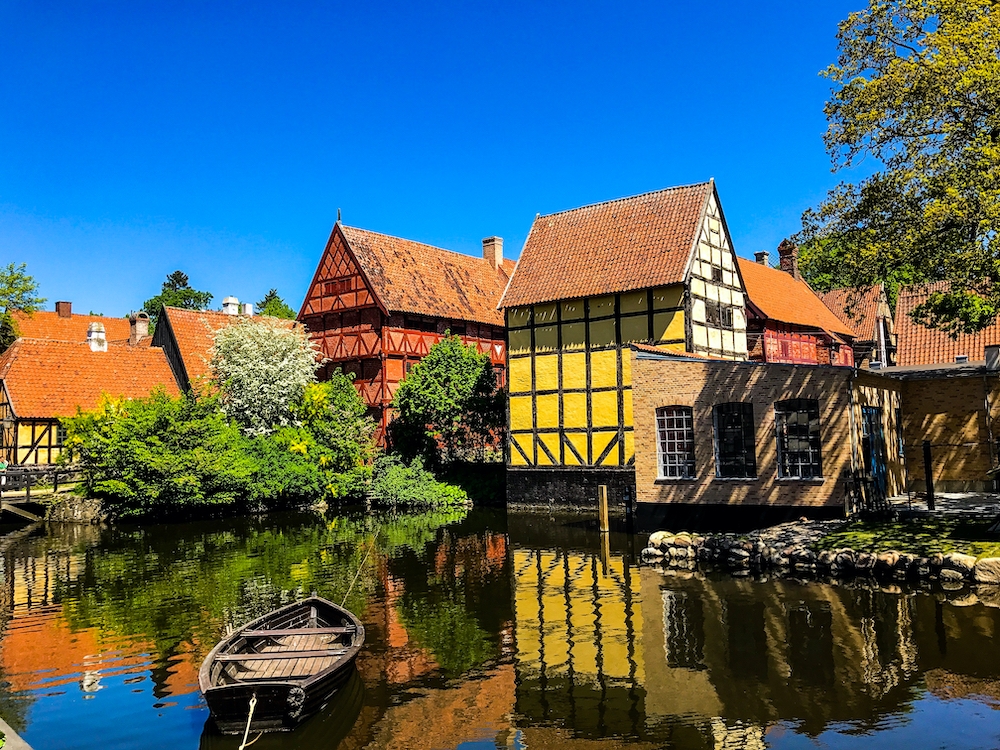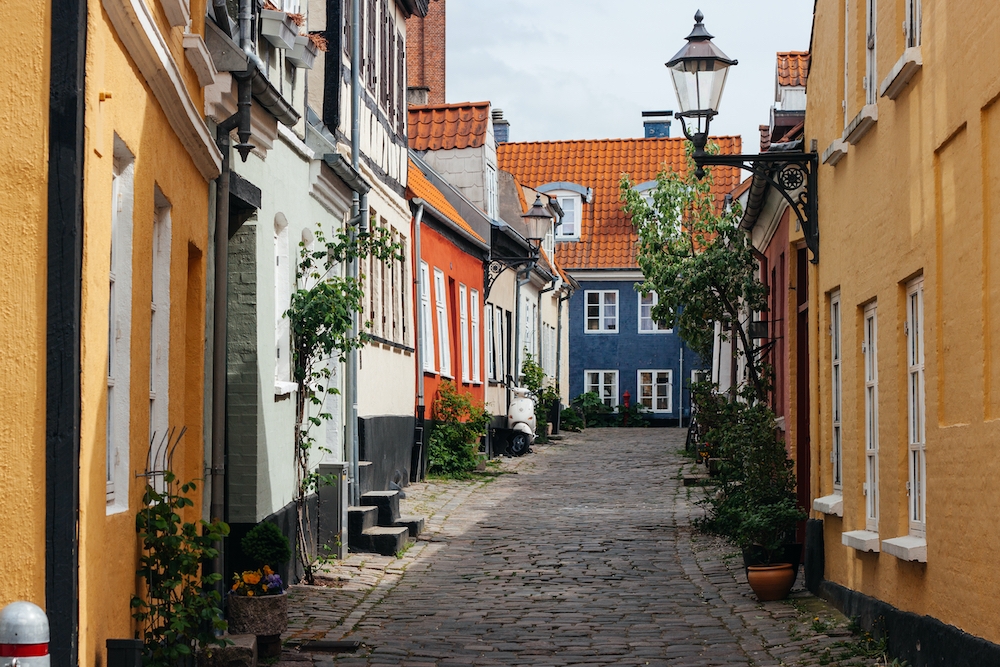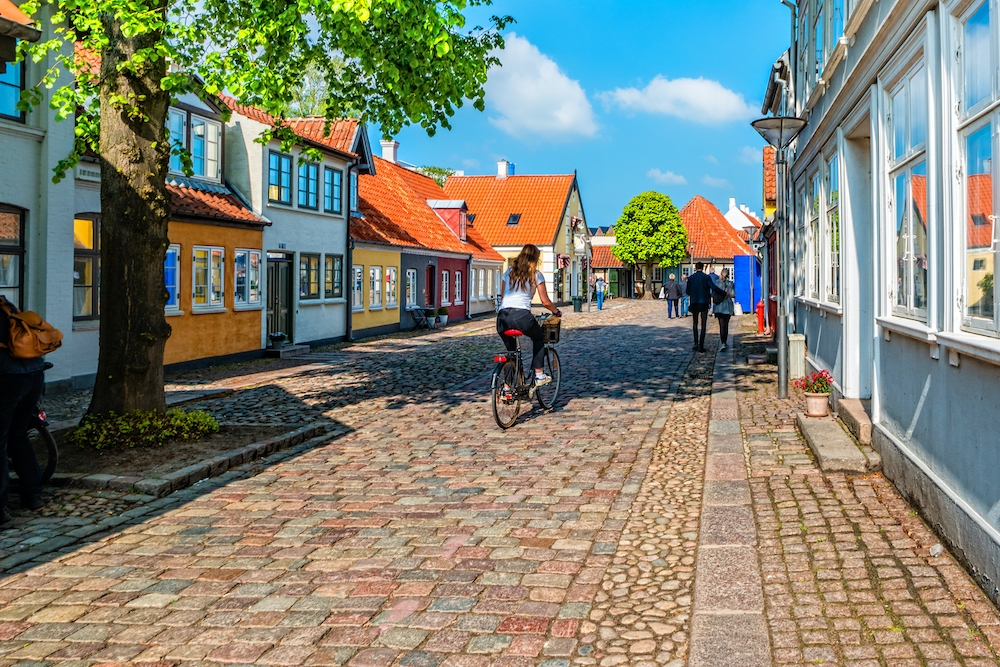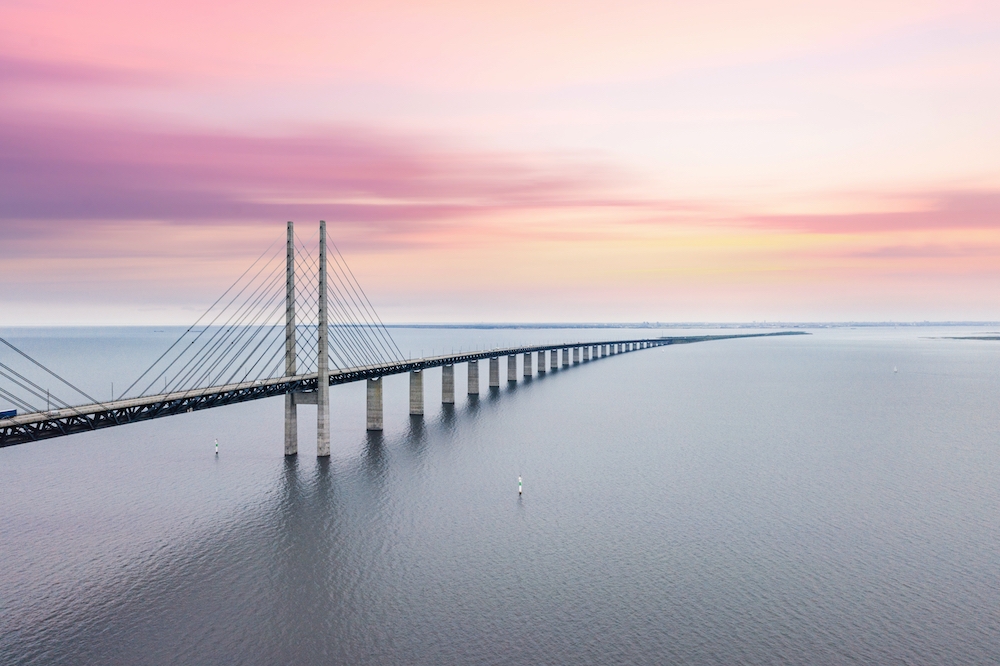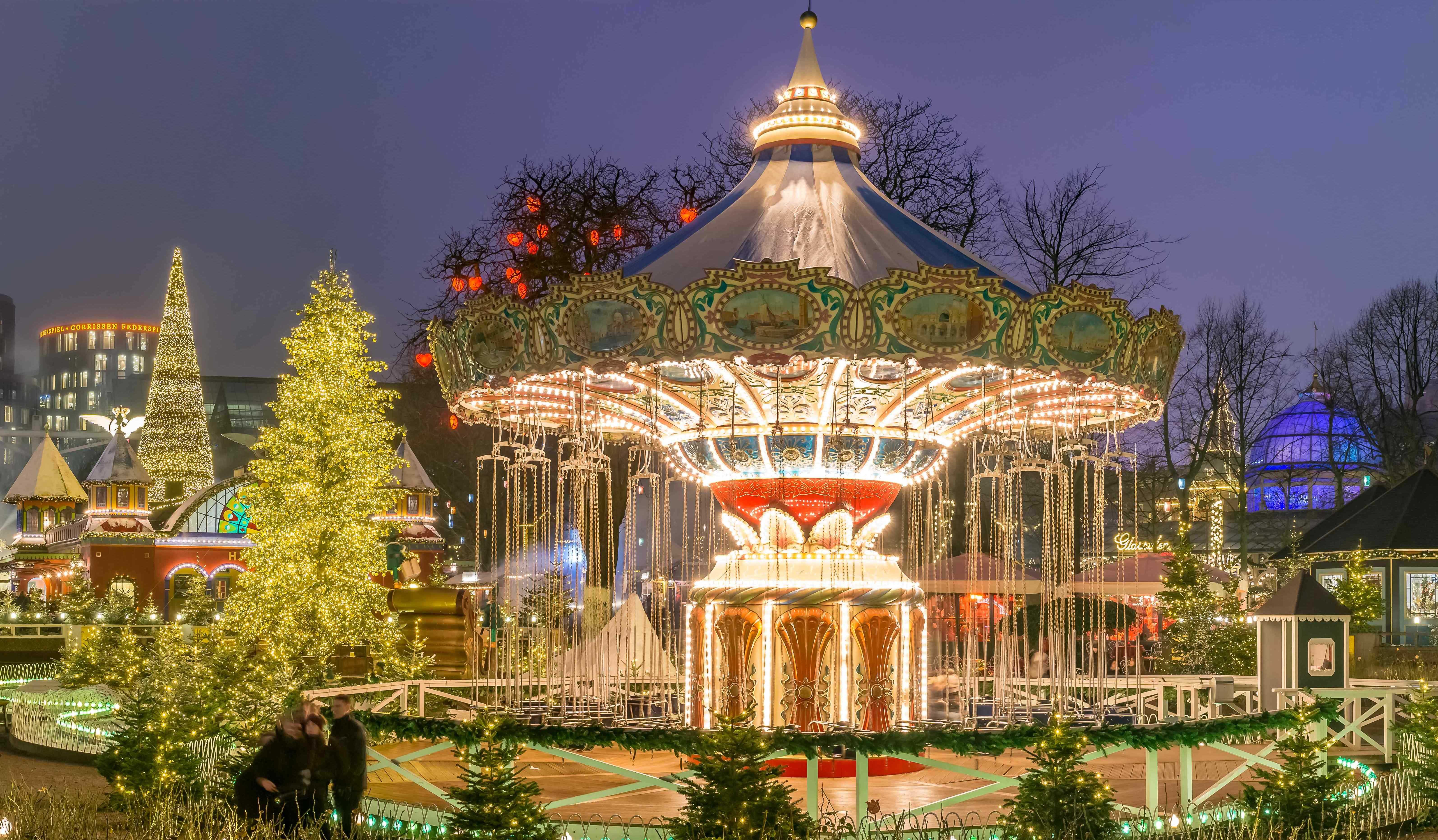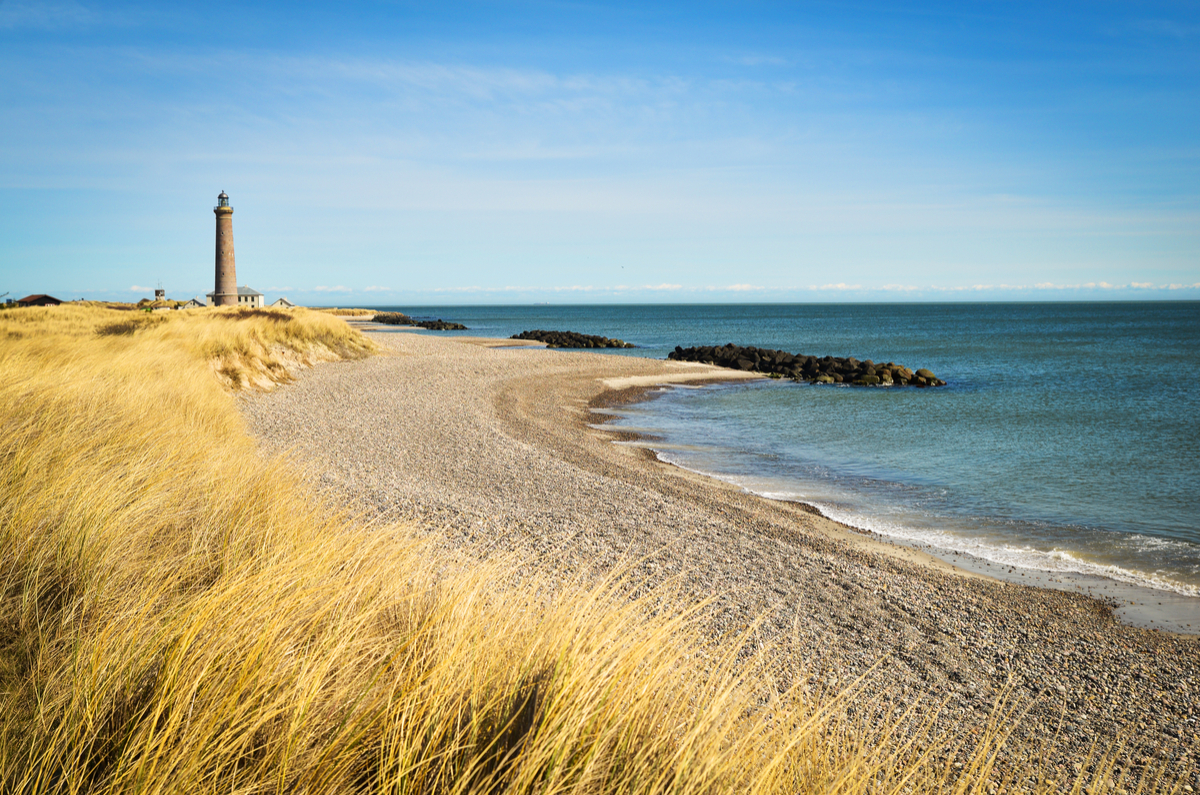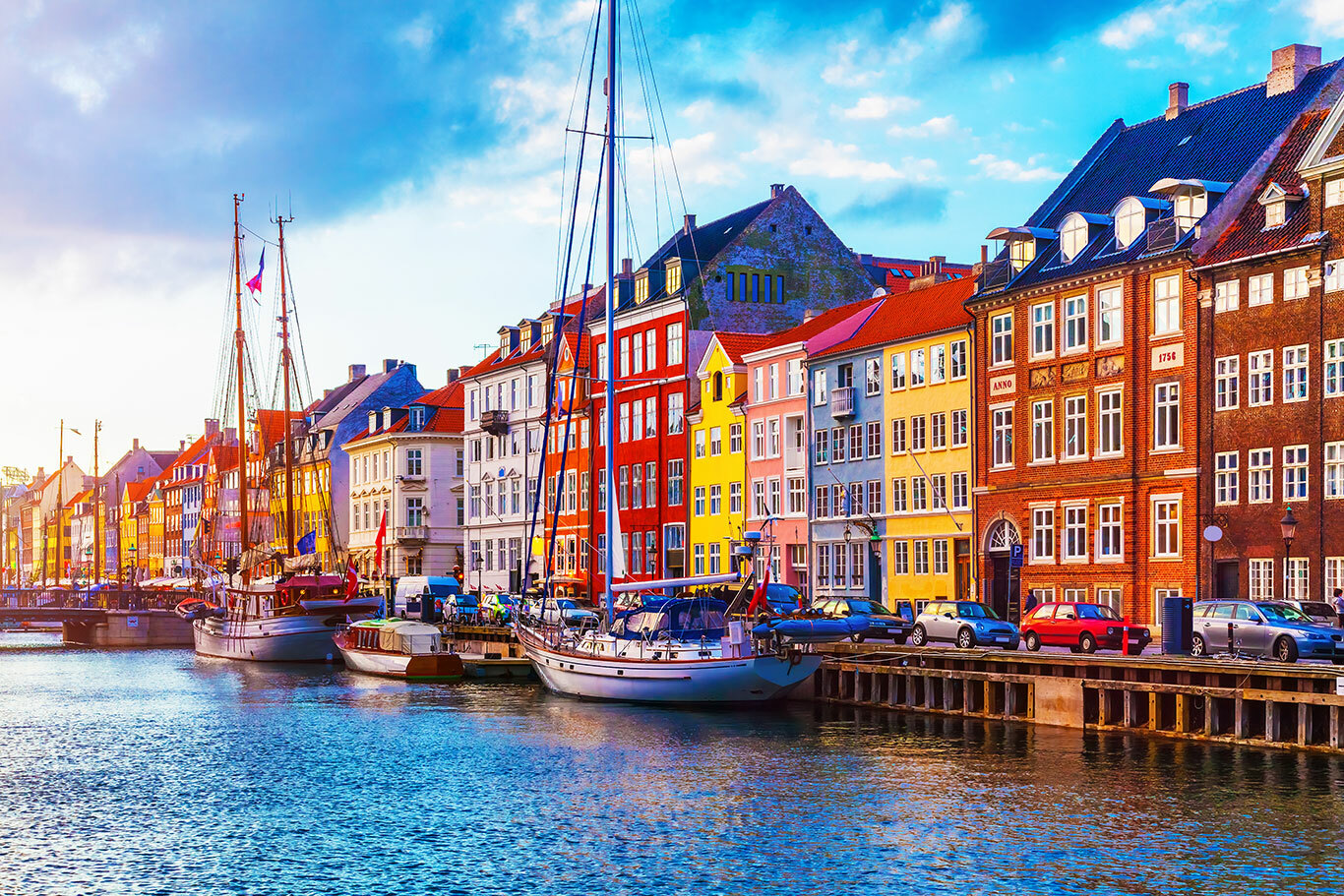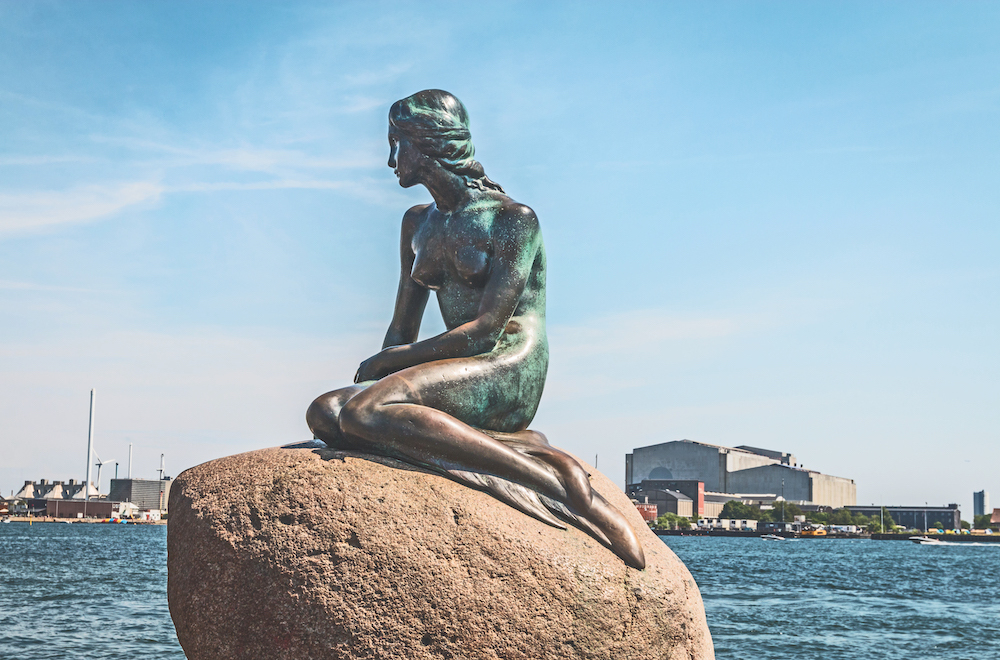 See Copenhagen's famous mermaid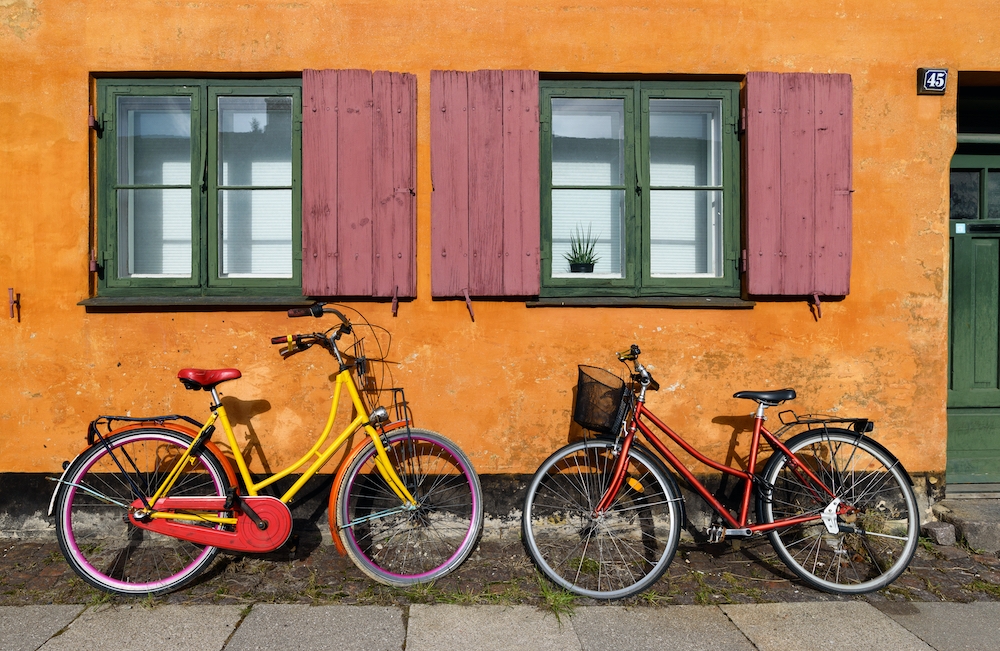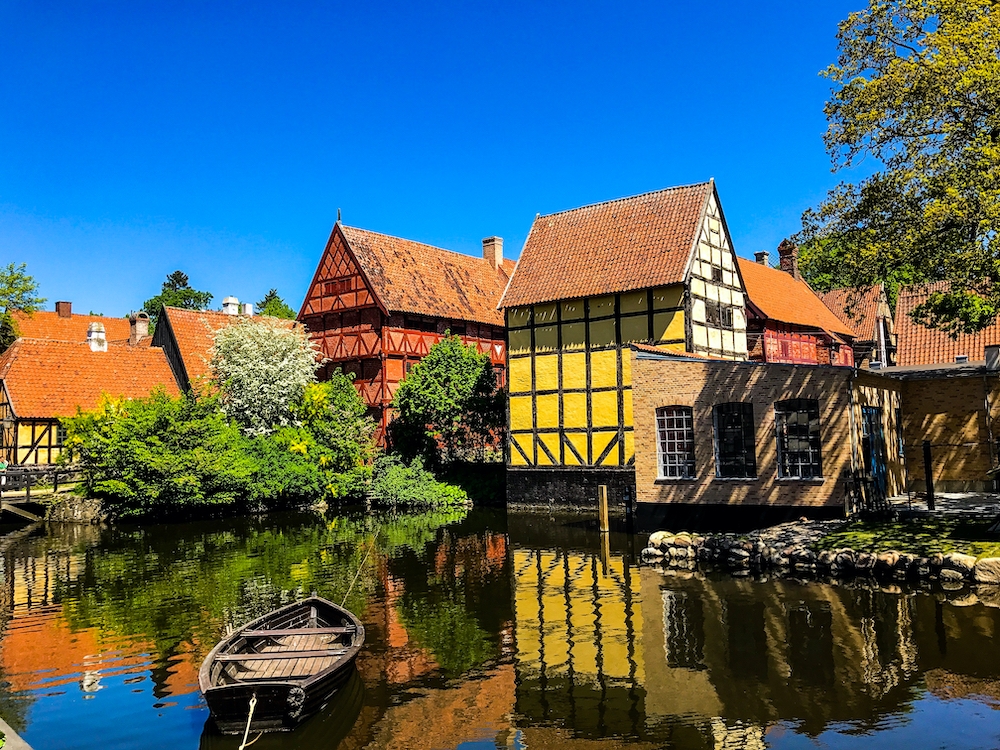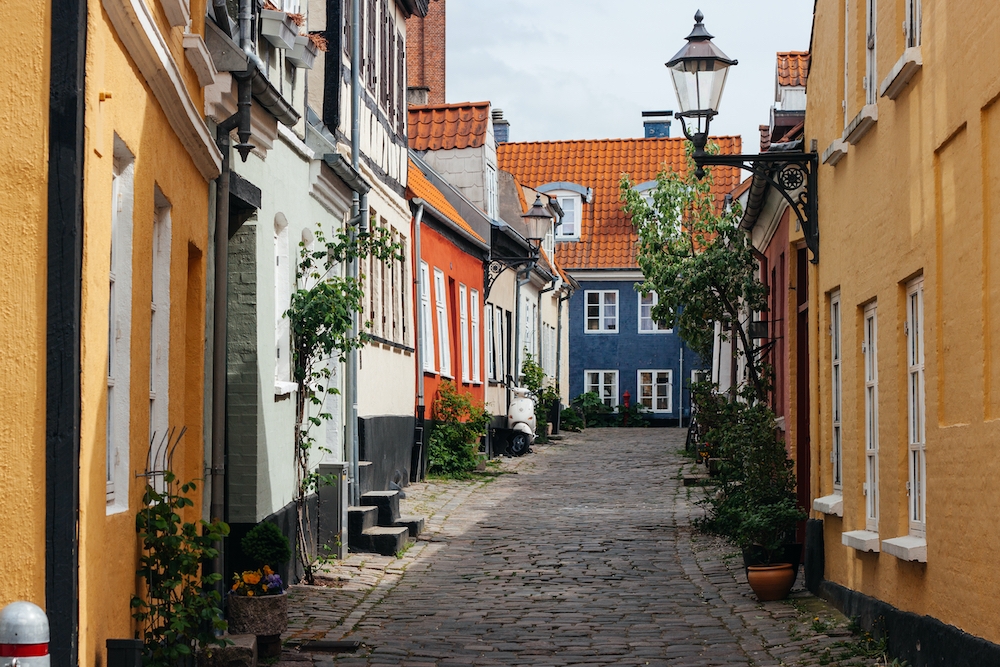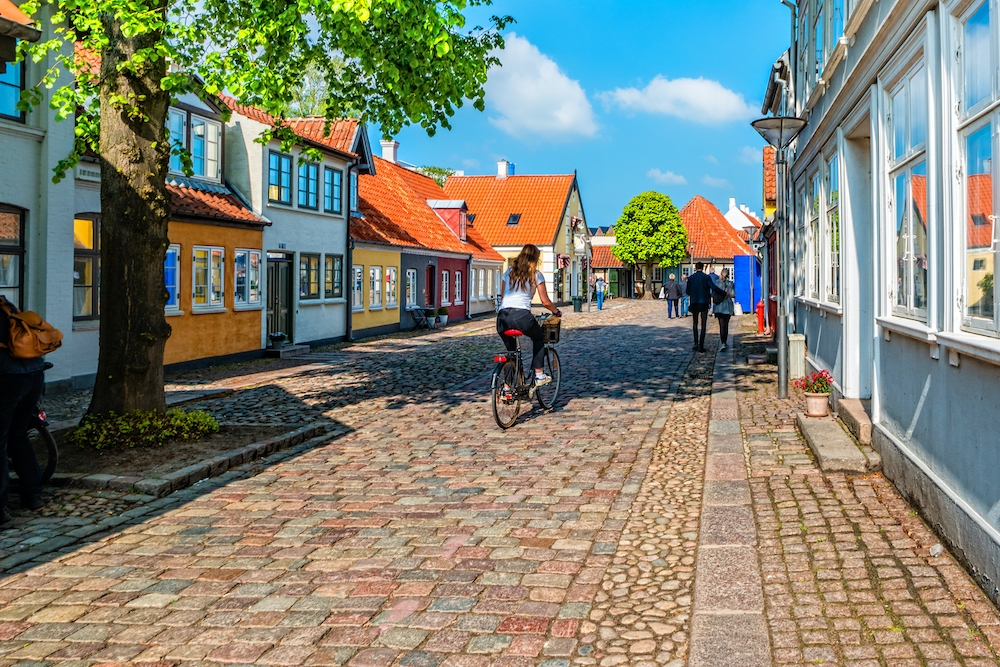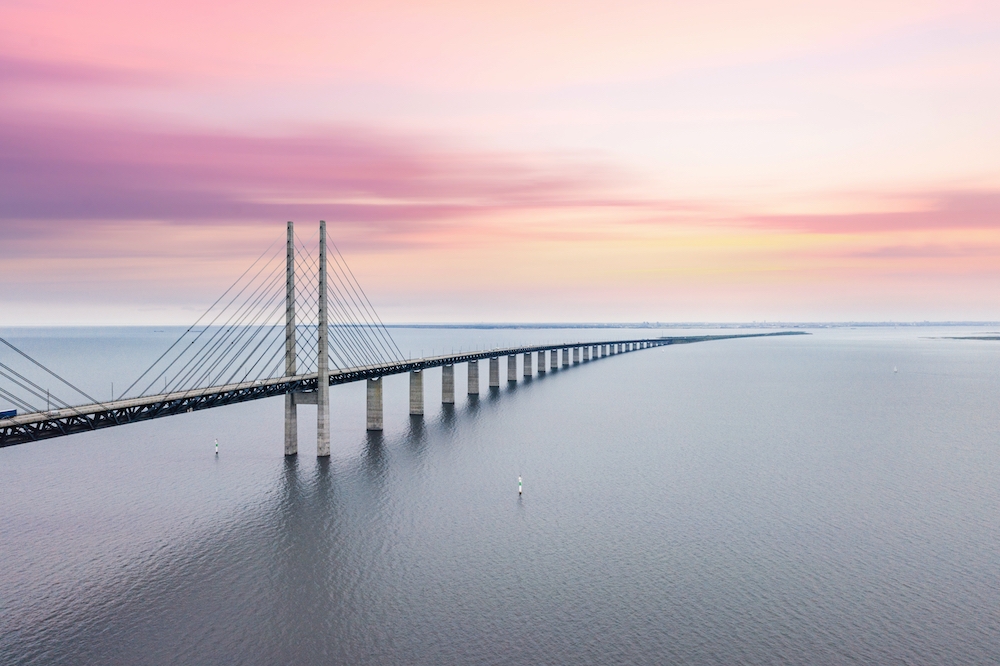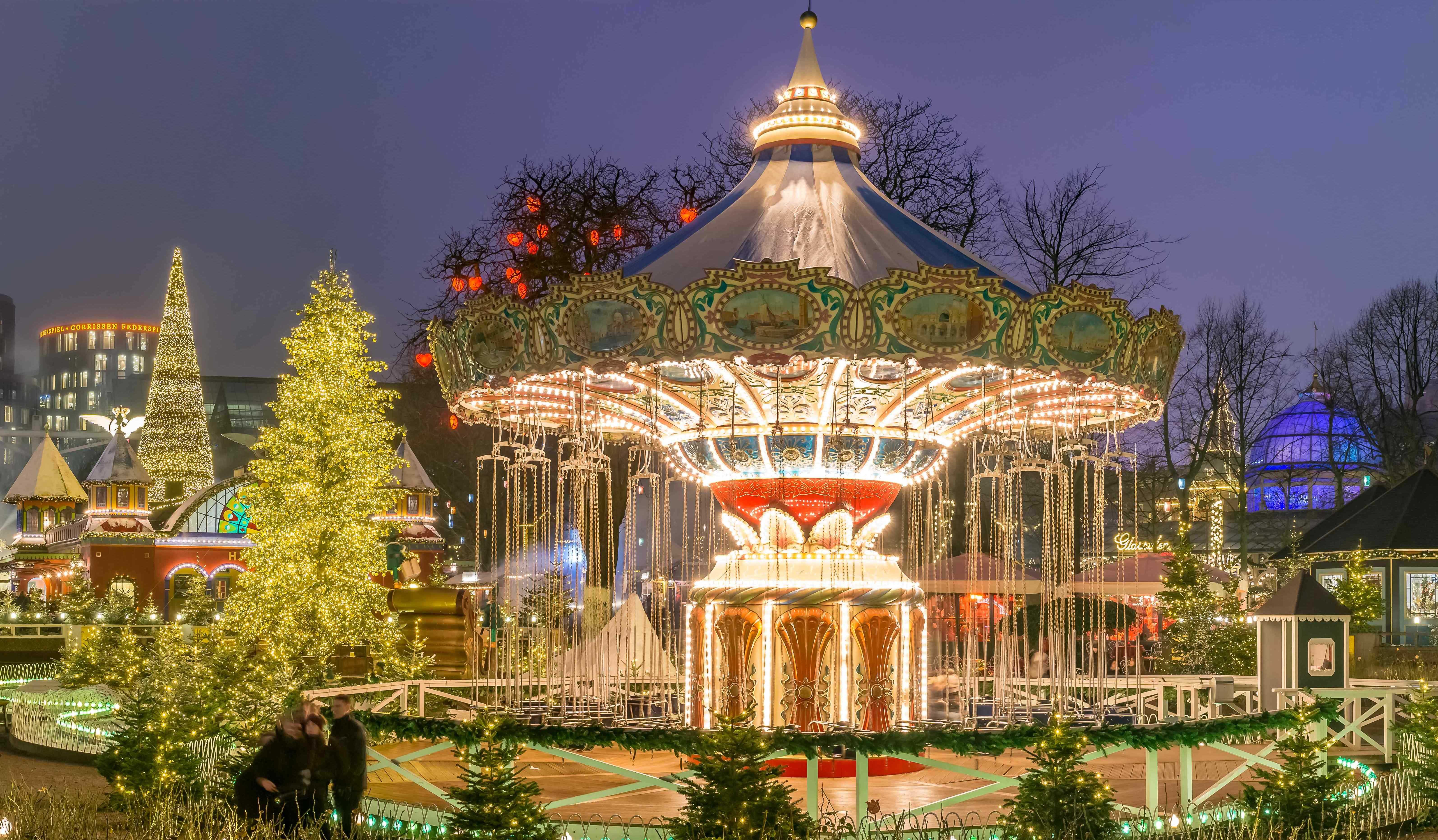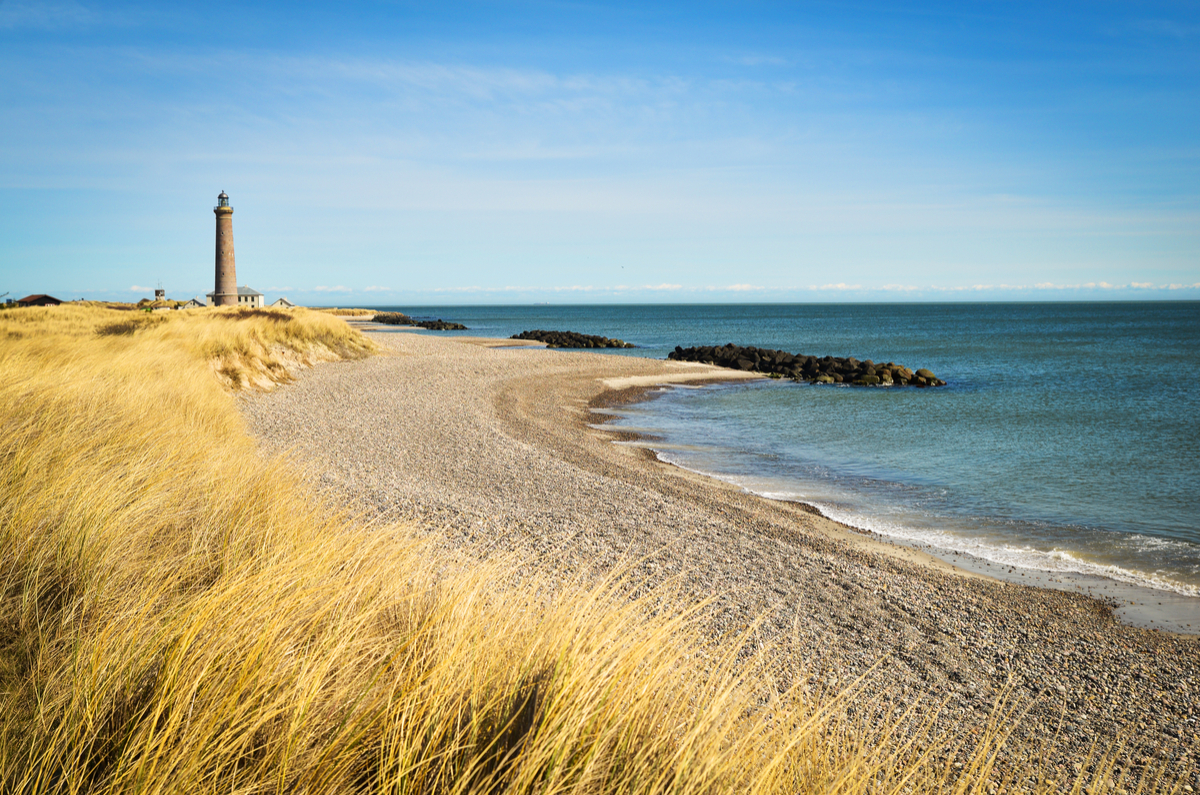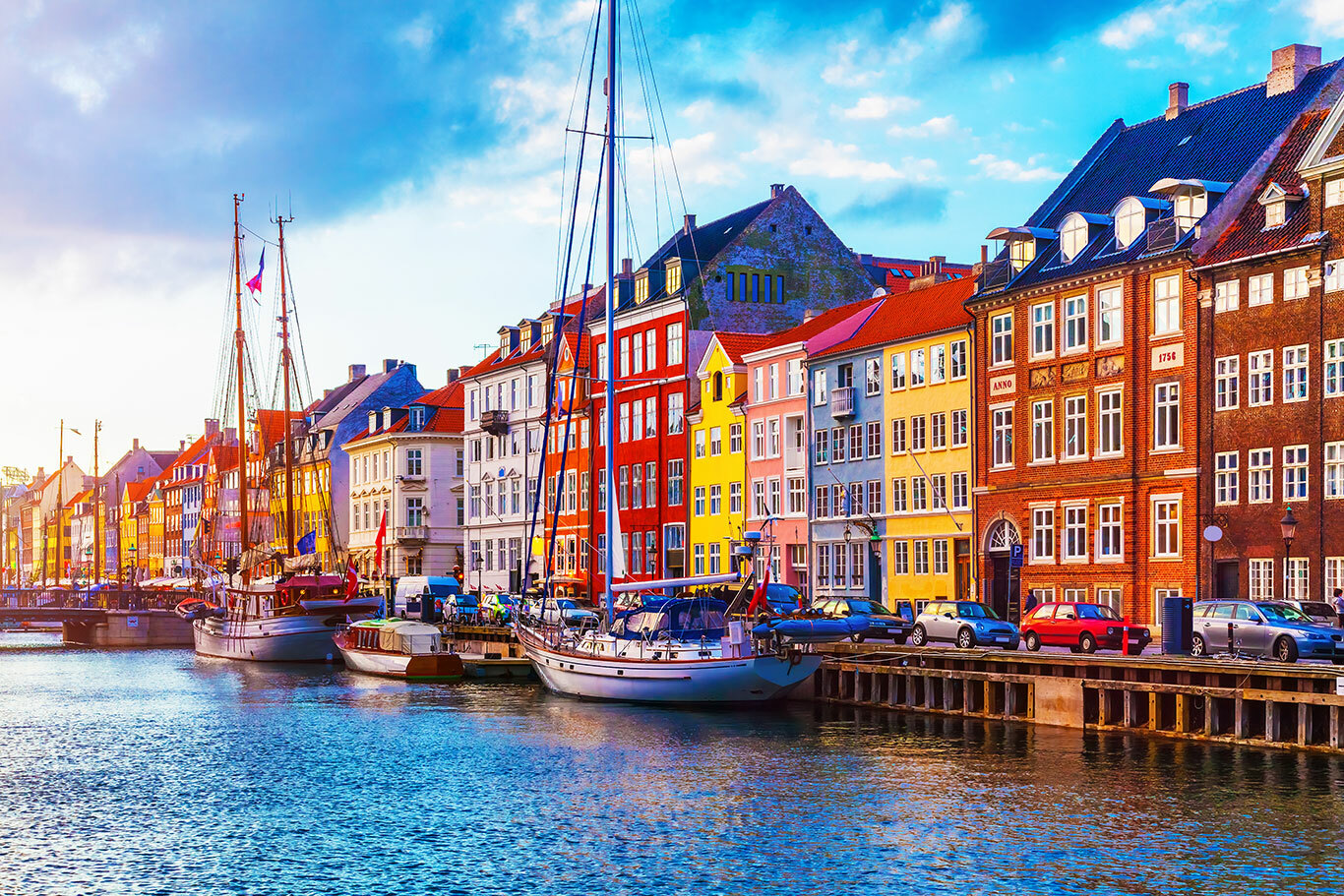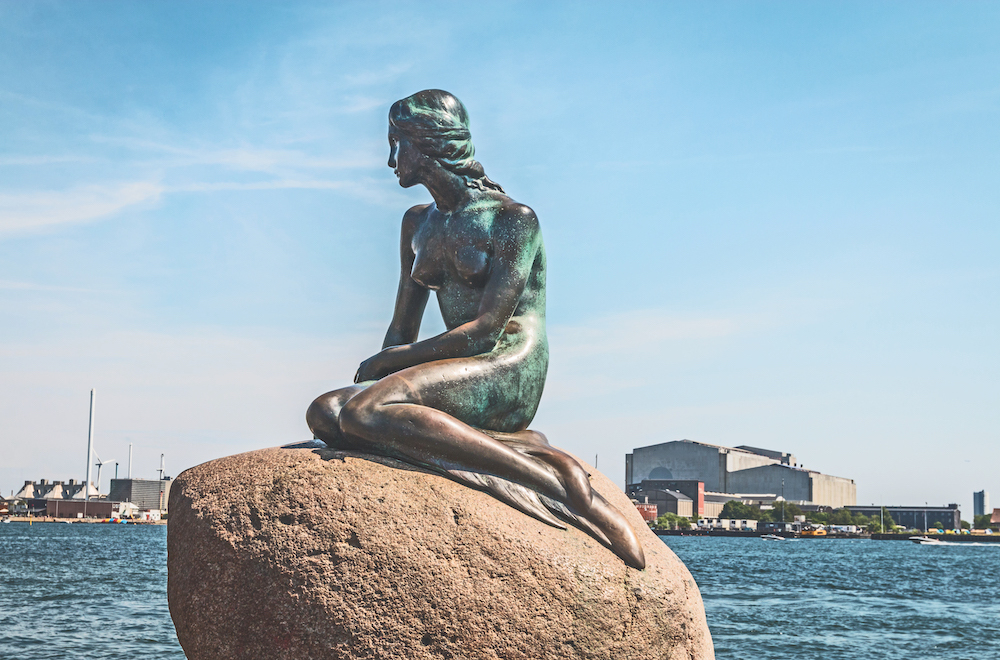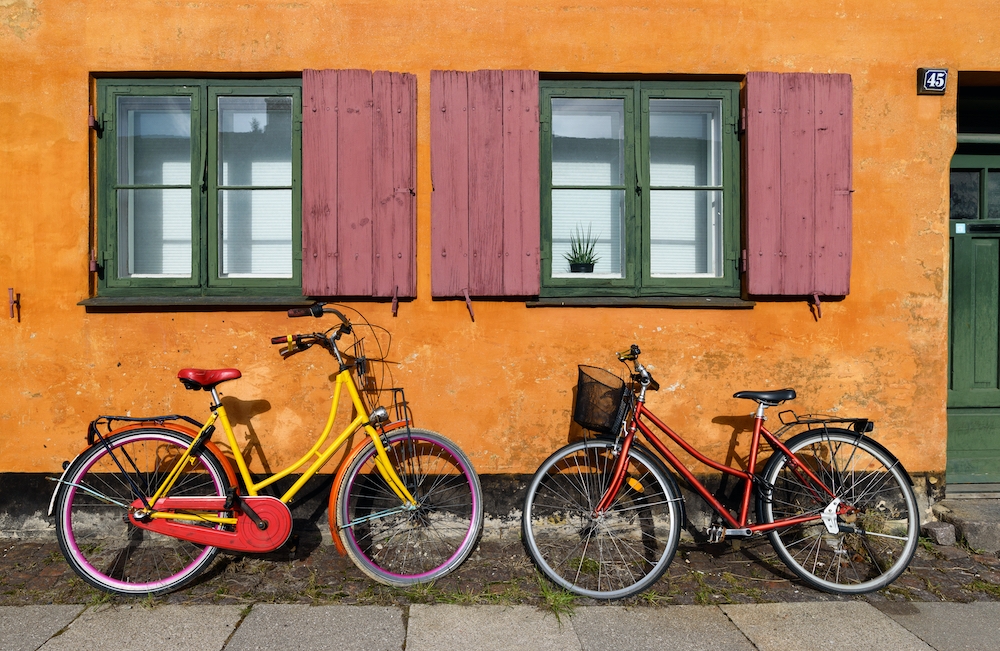 Iconic ports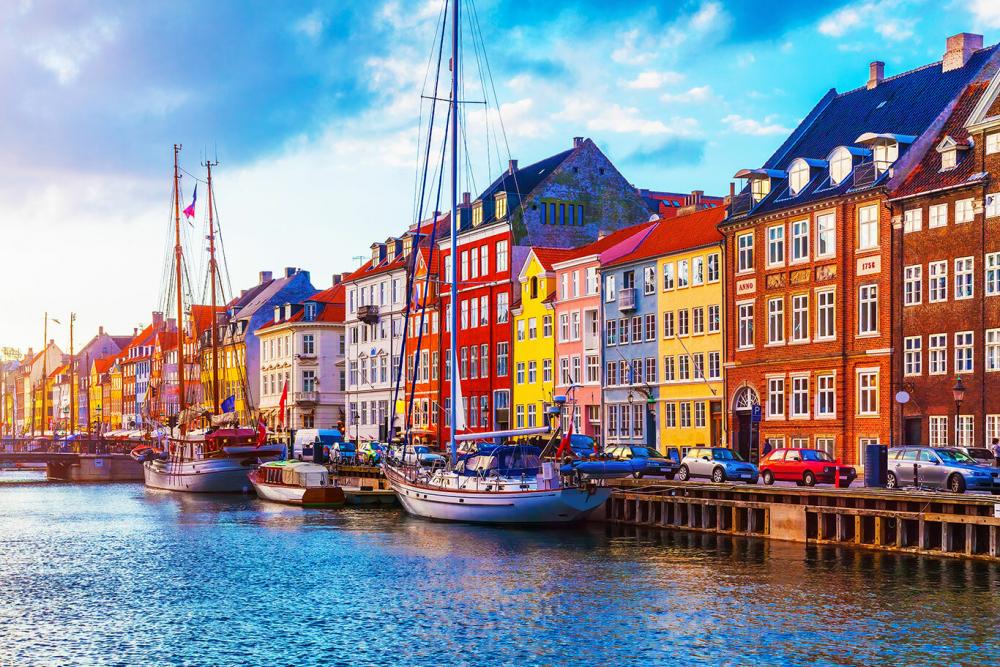 Copenhagen
By the 11th century, Copenhagen was already an important trading and fishing centre and today you…
Read more