Ocean Cruising in Akureyri, Iceland
Northeast of the country's capital city Reykjavík lies Akureyri, the oldest and second-largest town in Iceland. The charming, pint-sized city may be small in size with a population of just 20,000, but it is a surprisingly lively place with a wealth of attractions and activities, not to mention remarkable natural wonders. Boasting one of the best skiing areas in the country as well as great hiking trails, an 18-hole golf course and Icelandic swimming pools, Akureyri is an ideal port of call for the active among you, as well cruise passengers in search of the elusive and ethereal northern lights.
Why cruise Akureyri
Located on the northern coast of Iceland against Eyjafjörður, the small city of Akureyri is ideally situated for Northern Europe cruise stops. While the town holds many gems, including the Arctic botanical gardens, Hlíðarfjall ski resort and museum, outside of Akureyri lies many of Iceland's most famed natural wonders and attractions, including the magical Goðafoss waterfalls. Akureyri is a popular port of call on Northern Europe cruises and British Isles cruises that include Iceland.

What to see and do in Akureyri
Akureyri Botanical Garden
The world's most northernmost botanical gardens founded in 1912, green-fingered visitors will love perusing the amazing perennials housed here. Free to visit, the gardens have an impressive collection of plants, which includes almost 400 species of Iceland plants as well as thousands from overseas countries.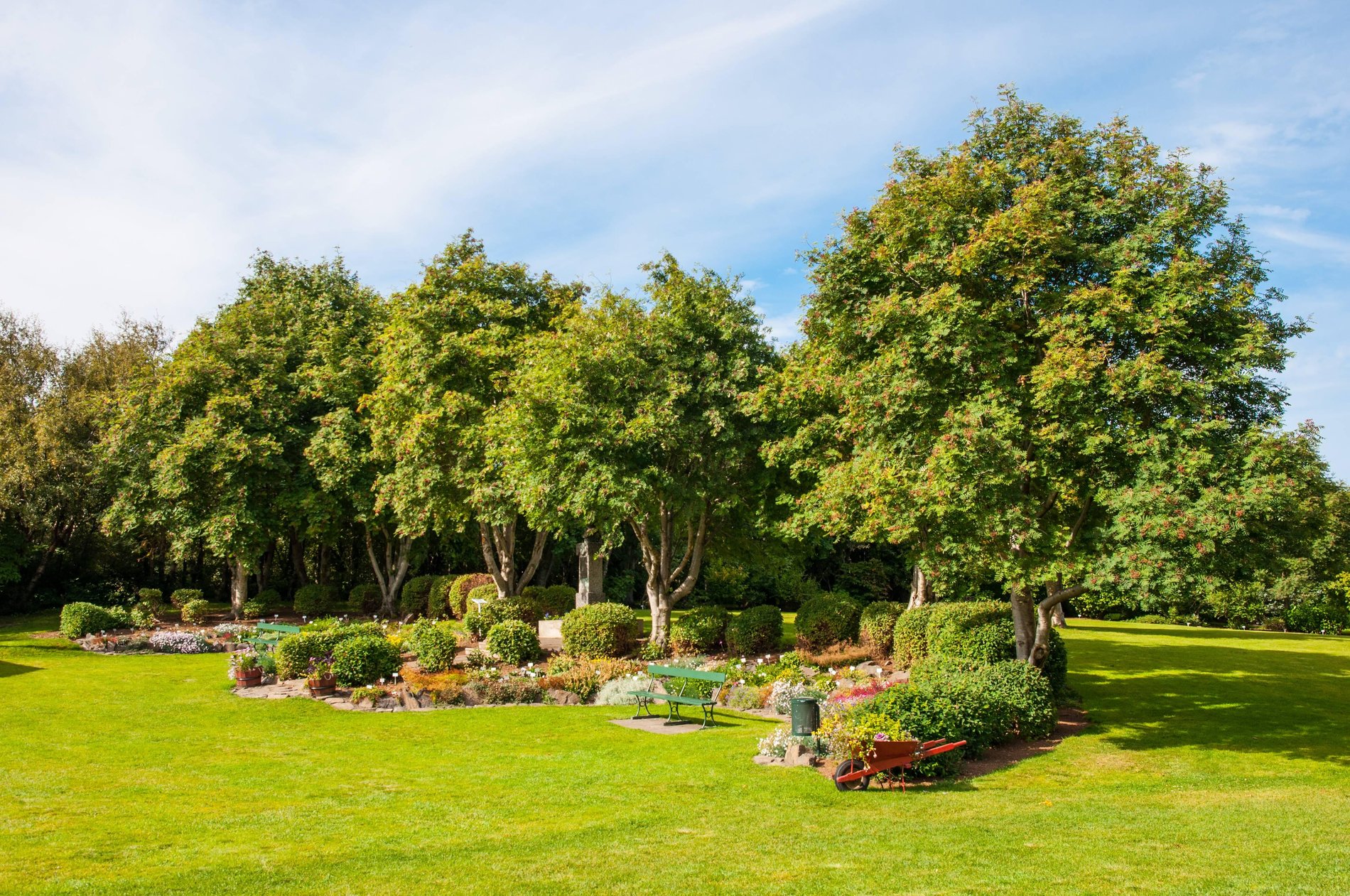 Akureyri pool
Like Brits without their pubs, Icelanders would be inconsolable without their geothermal swimming pools, an essential part of Icelandic culture. Take a dip with the locals at the family-friendly Akureyri pool, which features two swimming pools, three water slides (one of them is the longest water slide in Iceland), four hot tubs, a cold tub, a sauna and an area for sunbathing.
Hlíðarfjall
Many Icelanders visit Akureyri during the winter months to enjoy the city's great ski tracks. Hlíðarfjall is famed for being one of the best ski resorts in the country, boasting skiable verticals of more than 500m in a glorious setting of coastal mountain and fjord landscapes. If you're lucky, you may even catch sight of the Northern Lights here.
Northern Lights Tour
Tourists visit Iceland each year in the hope of catching sight of this spectacular natural phenomenon. Being extremely far north, Akureyri offers visitors a good chance of seeing the elusive aurora borealis (but of course there are no guarantees).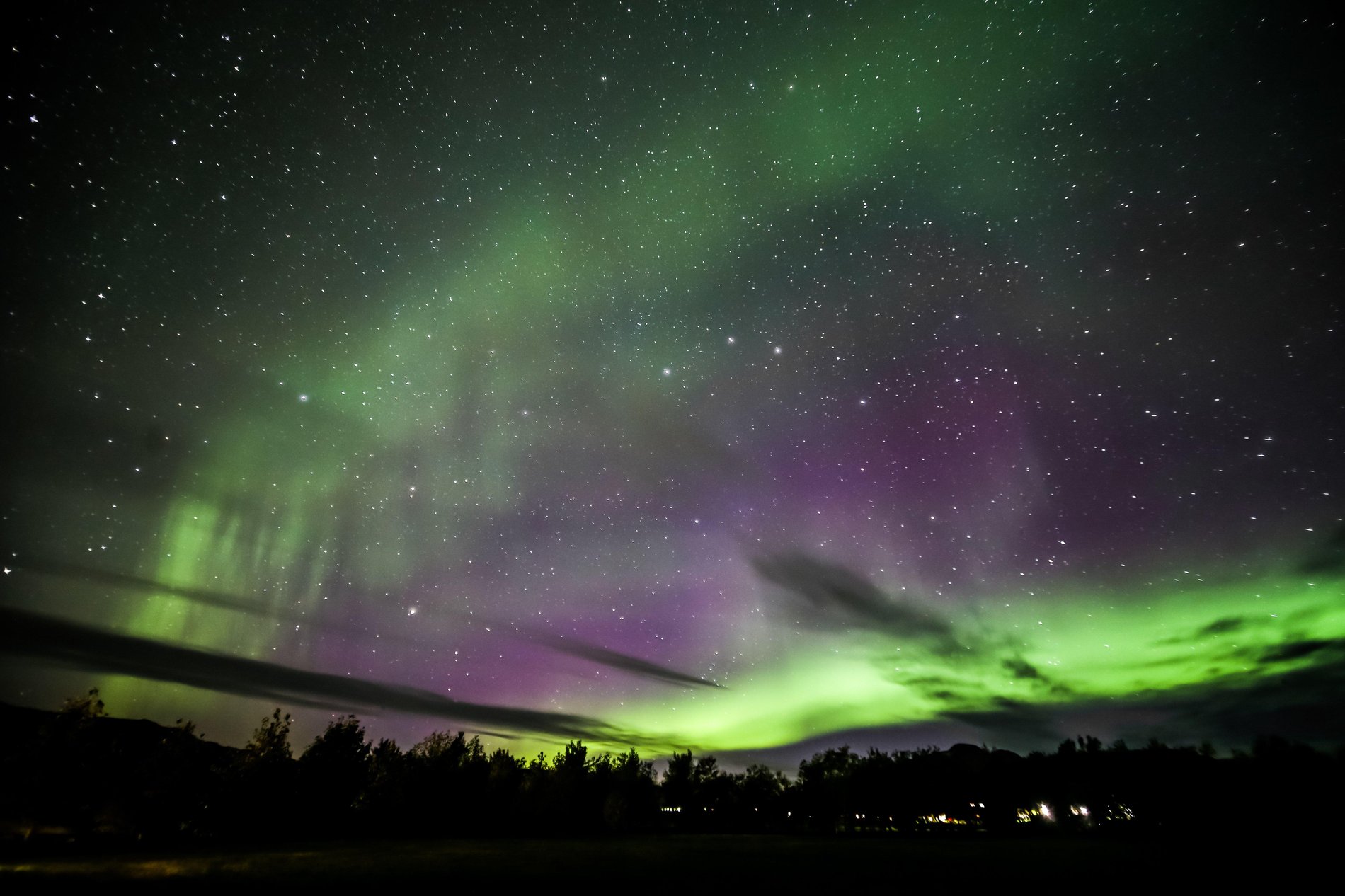 The Christmas House
Christmas is all year in Akureyri, which has its very own shop dedicated to the universally-loved festive season. Open all-year round, The Akureyri Christmas House sells everything from souvenirs and trinkets to decorations, toys and food. Kids will particularly love the Christmas Garden, a miniature replica of an Icelandic turf church where visitors are encouraged to make a wish for future generations at the Wishing Well of Unborn Children.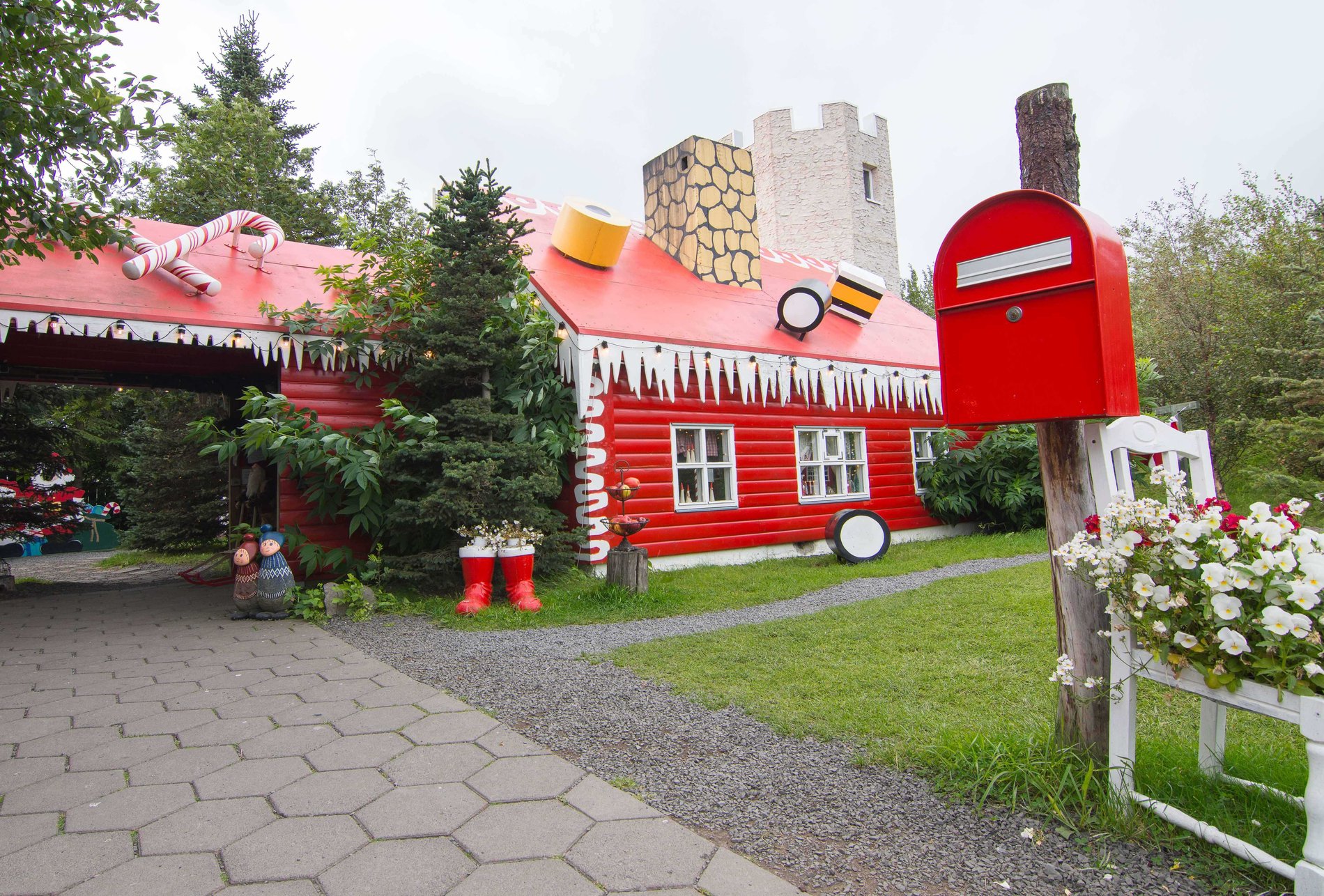 Goðafoss
Also known as the 'waterfall of the gods', the enchanting waterfalls were famously used as one of the locations for the hit TV series Game of Thrones. Goðafoss' spectacular torrents also played an important role in Iceland's history, when the pagan priest and chieftain Thorgeir (born in 1,000 AD) announced his conversion to Christianity and proceeded to throw all his pagan statues into the falls. The beautiful natural wonder is located a 30-minute drive away from Akureyri and some cruise lines including Celebrity Cruises offer a trip to the waterfalls as one of their Akureyri shore excursions.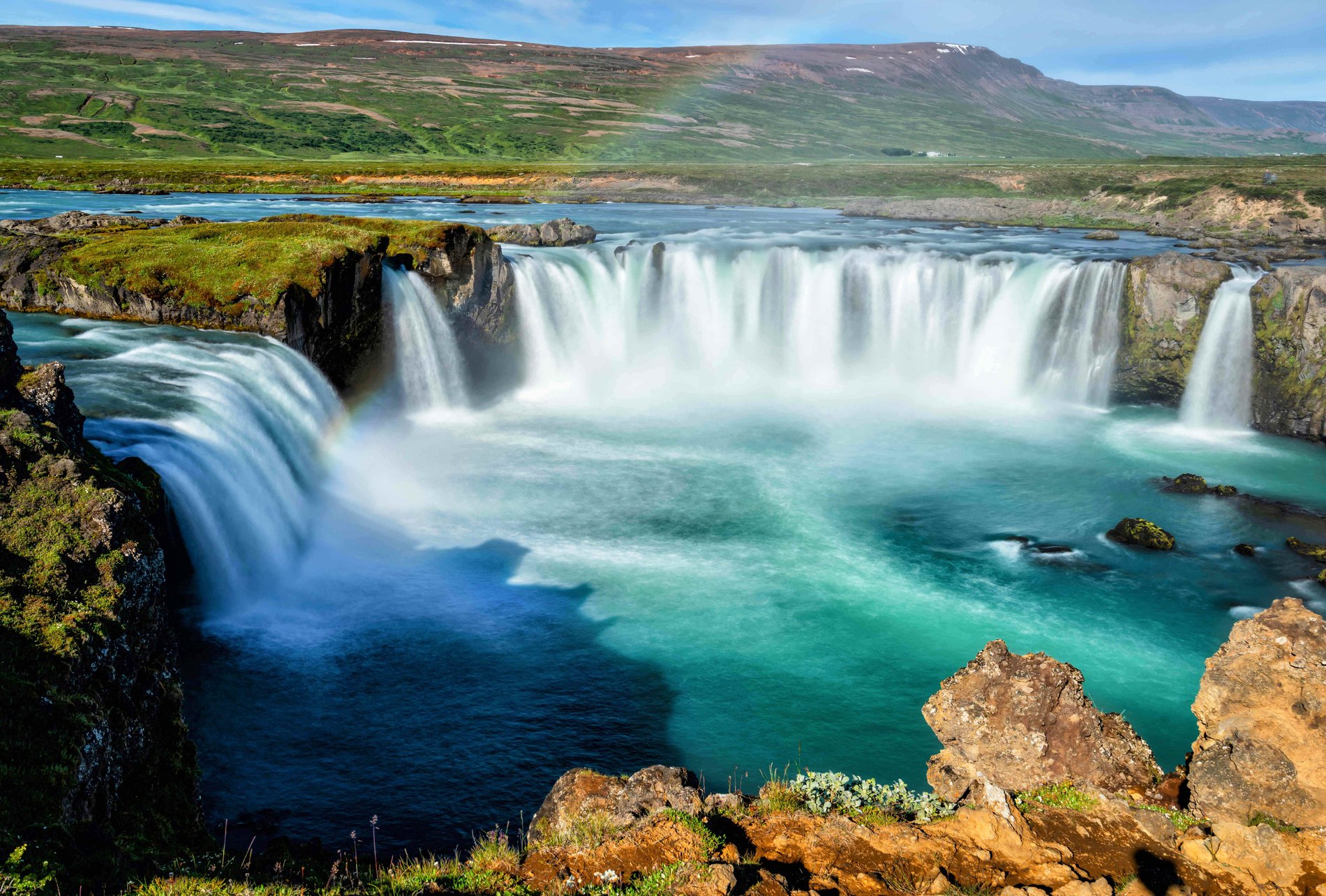 Need to know about travelling to Akureyri
Getting around in Akureyri
Cruise ships typically dock at the Oddeyrarbryggja pier located roughly 15 minutes away from the town centre. Taxis are also available, but are in limited supply. For attractions outside the town, including Lake Myvatn and Goðafoss, visitors can either rent a car or check with the cruise operator to see about organised shore excursions.
When to go to Akureyri
The best time to visit is during the summer months of June through to August when the days are especially long due to the midnight sun – 24-hour sunlight. This is also when the town hosts a festival of arts and culture with exhibitions, lectures and a jazz event. However, for those chasing the northern lights, the best time to visit is from late August to mid-April.
Currency
The currency used in Akureyri is the Icelandic Krone. Mastercard and Visa debit and credit cards are widely accepted across Iceland.
Visas
UK passport holders do not need a visa to visit Iceland, but passports must be valid for at least the proposed stay in the country.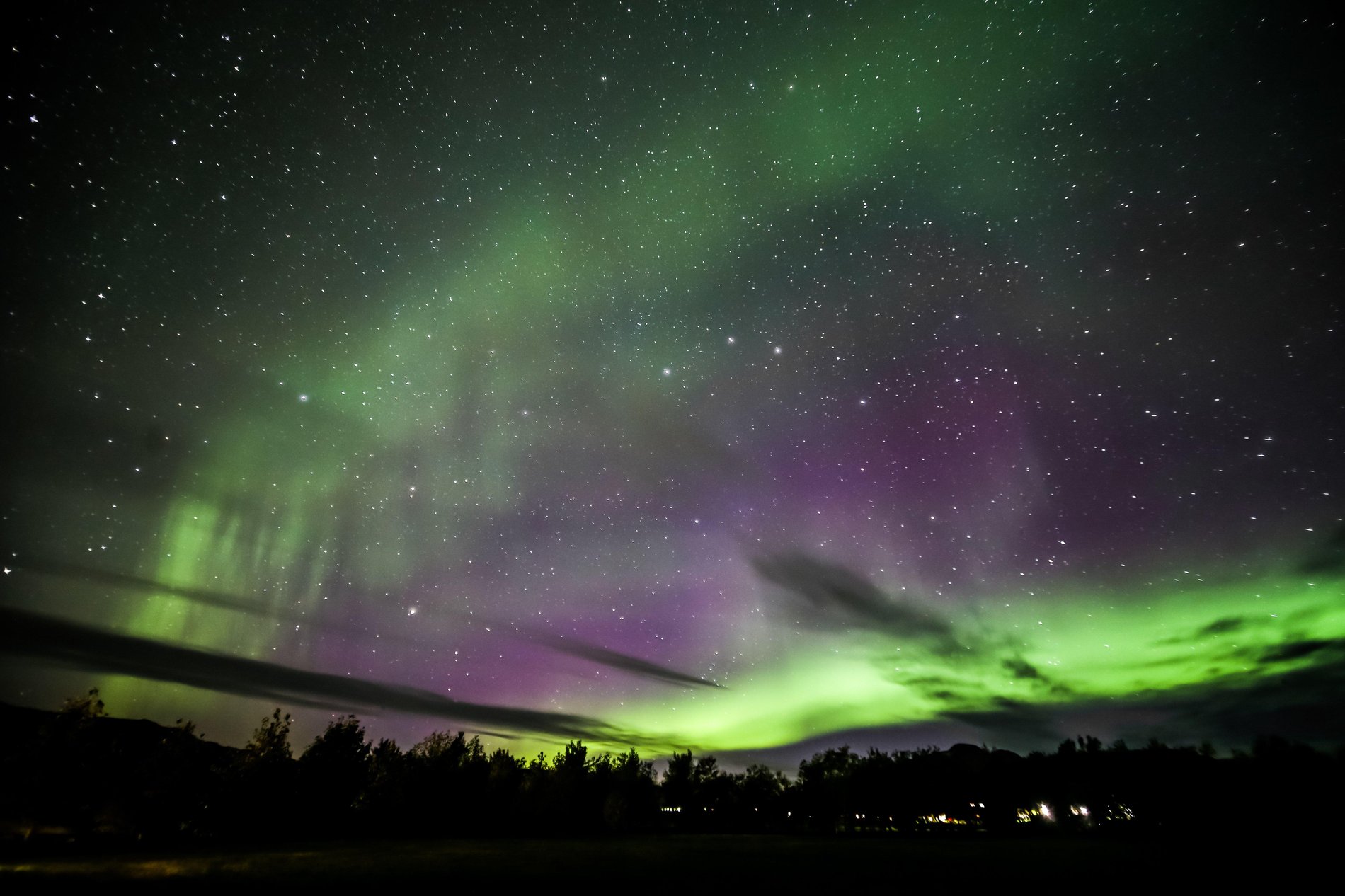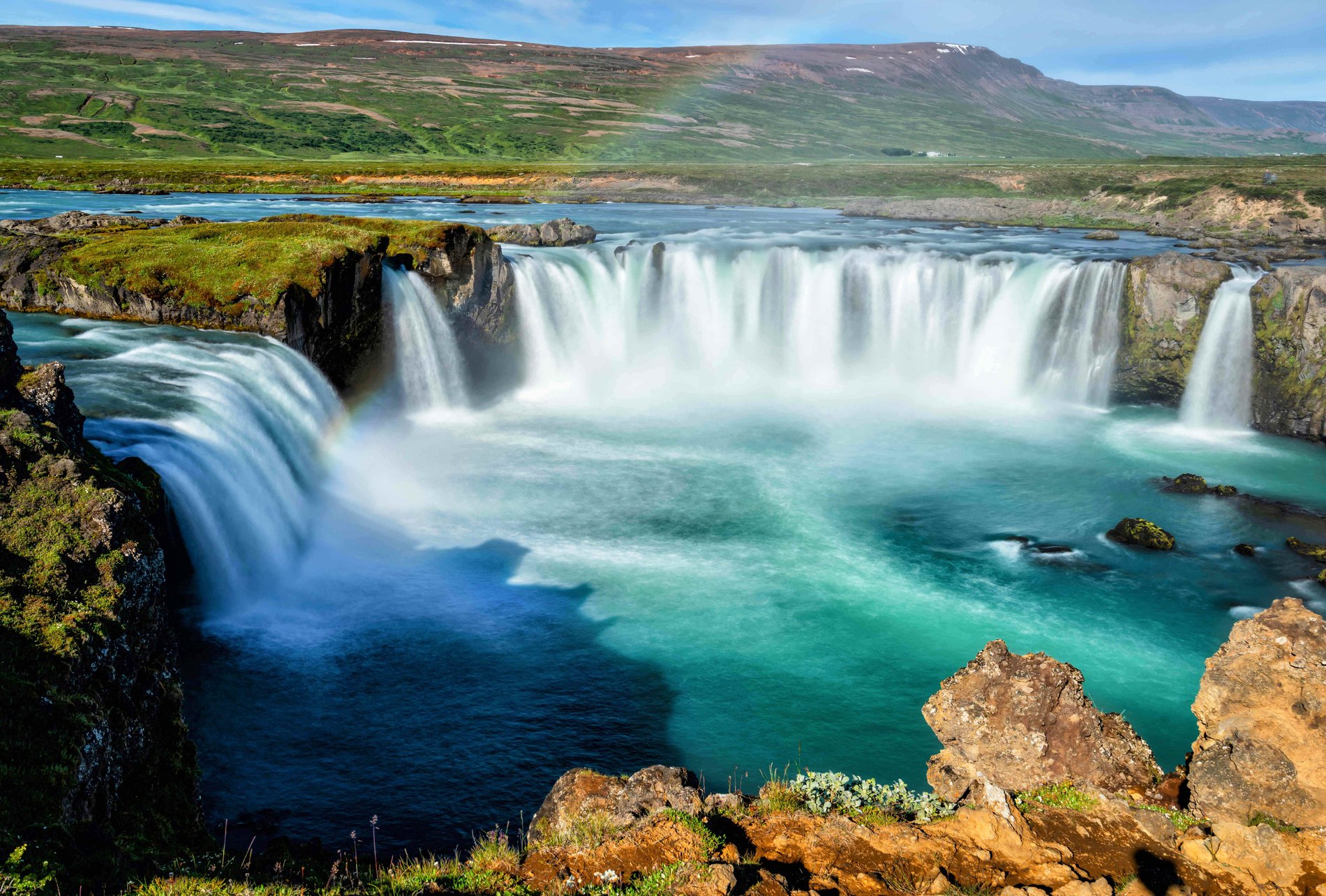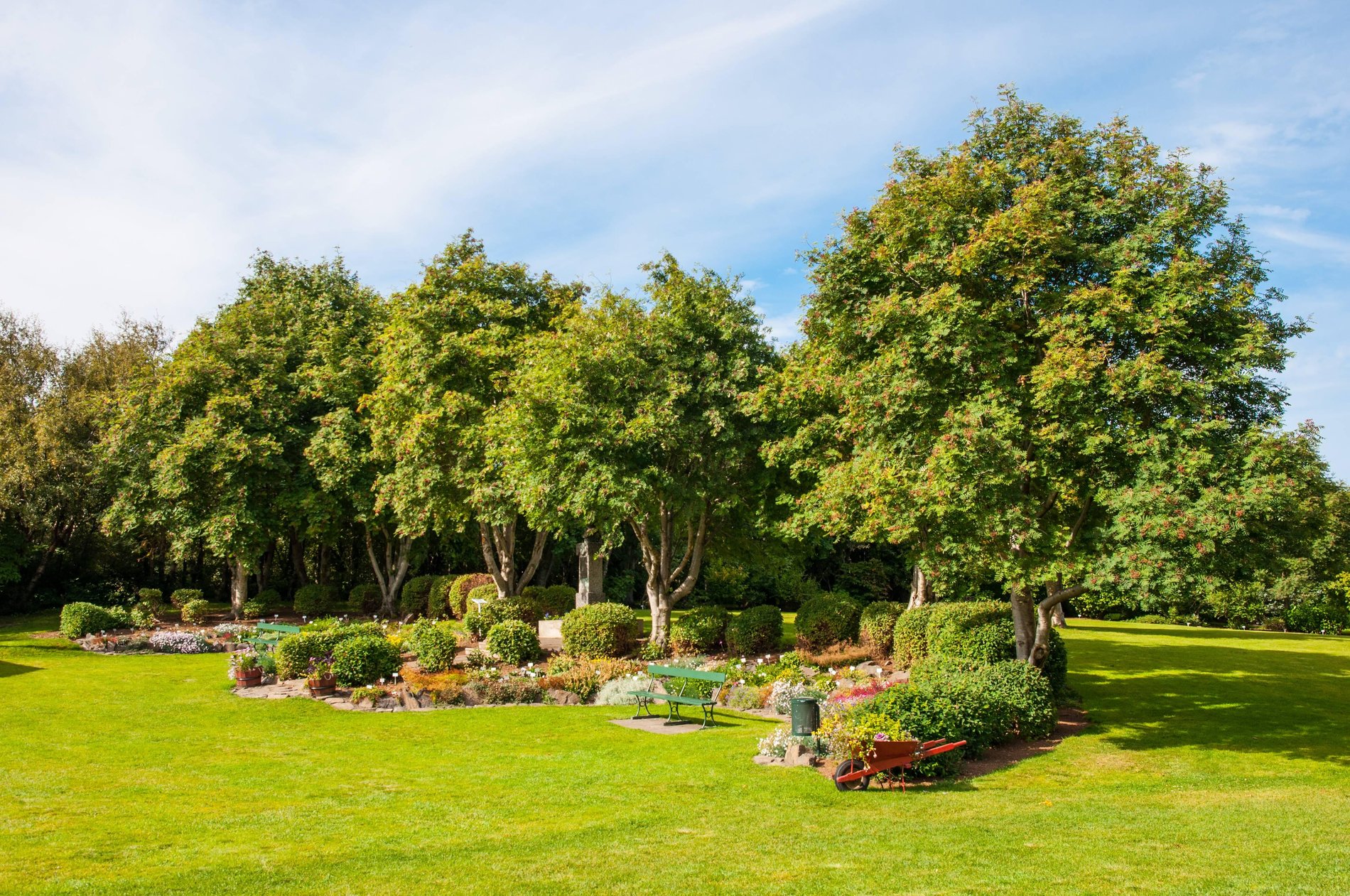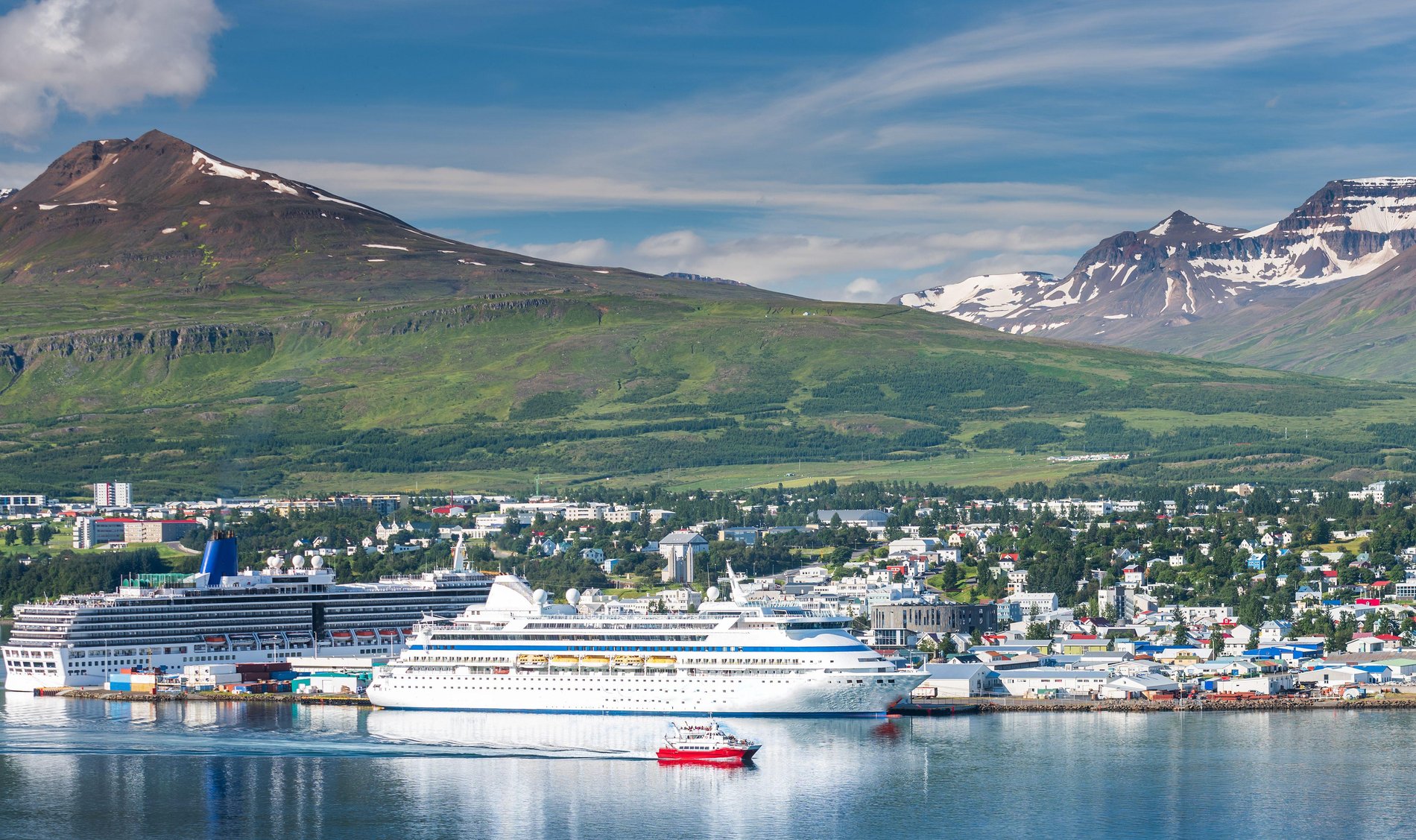 Wander around Akureyri, full of vibrant flowers and tree-lined mountains. Credit: Shutterstock