Search for your ideal Cruise
Ocean cruising in Ponta Delgada, Azores
The 'Green Island' of the Azores is a lush paradise, full of bountiful charms and natural wonders. The capital of the Portuguese archipelago, Ponta Delgada is situated on the south coast of the island of Sao Miguel. Along with green pastures and dramatic landscapes, the Azorean capital also features an impressive 16th century fort and postcard-perfect old town, complete with historic architecture, Portuguese churches and old forts.
Why cruise Ponta Delgada, Azores
Ponta Delgada is a popular port of call on an Azores and Portugal cruise. The 500-year-old town has a cosmopolitan vibe, while the surrounding island features astonishing natural wonders, with beautiful lakes, mountains, sandy beaches, and the awe-inspiring crater lakes of the dormant Sete Cidades volcano. The city's historic monuments, secular buildings and narrow cobbled streets are intermixed with a modern marina, restaurants and cafés.
find your perfect cruise
What to see and do in Ponta Delgada
Portas de Cidade
The striking 18th-century city gate has become an iconic monument of Ponta Delgada. The ornate, three-arched gate dates back to 1783 and is adorned with the royal crown and the coat of arms of the city. Situated in the picturesque Gonçalo Velho Cabral square with the sea as the backdrop, it makes for the perfect selfie spot.
Lagoa das Sete
The Portuguese archipelago's volcanic origins are showcased at Lagoa das Sete Cidades – a caldera that is home to a pair of distinct lakes: one vivid green, one blue. Visitors can drive down the 9-1 and across the bridge for stunning panoramic views and the opportunity to capture this spectacular natural wonder.
Gruta do Carvao
For more volcanic wonders, a trip to the Gruta do Carvao is a must. Visitors can wander through the lavic caves' underground tunnels, akin to natural art galleries with stalactite and stalagmite rock formations hanging dramatically from the ceiling.
Spot the sea life
Wildlife lovers will feel quite at home in Azores, which is home to around 20 different species of dolphins and whales. Royal Caribbean offers cruise passengers the chance to catch a glimpse of these animals in their natural habitat as part of a mini expedition from the harbour.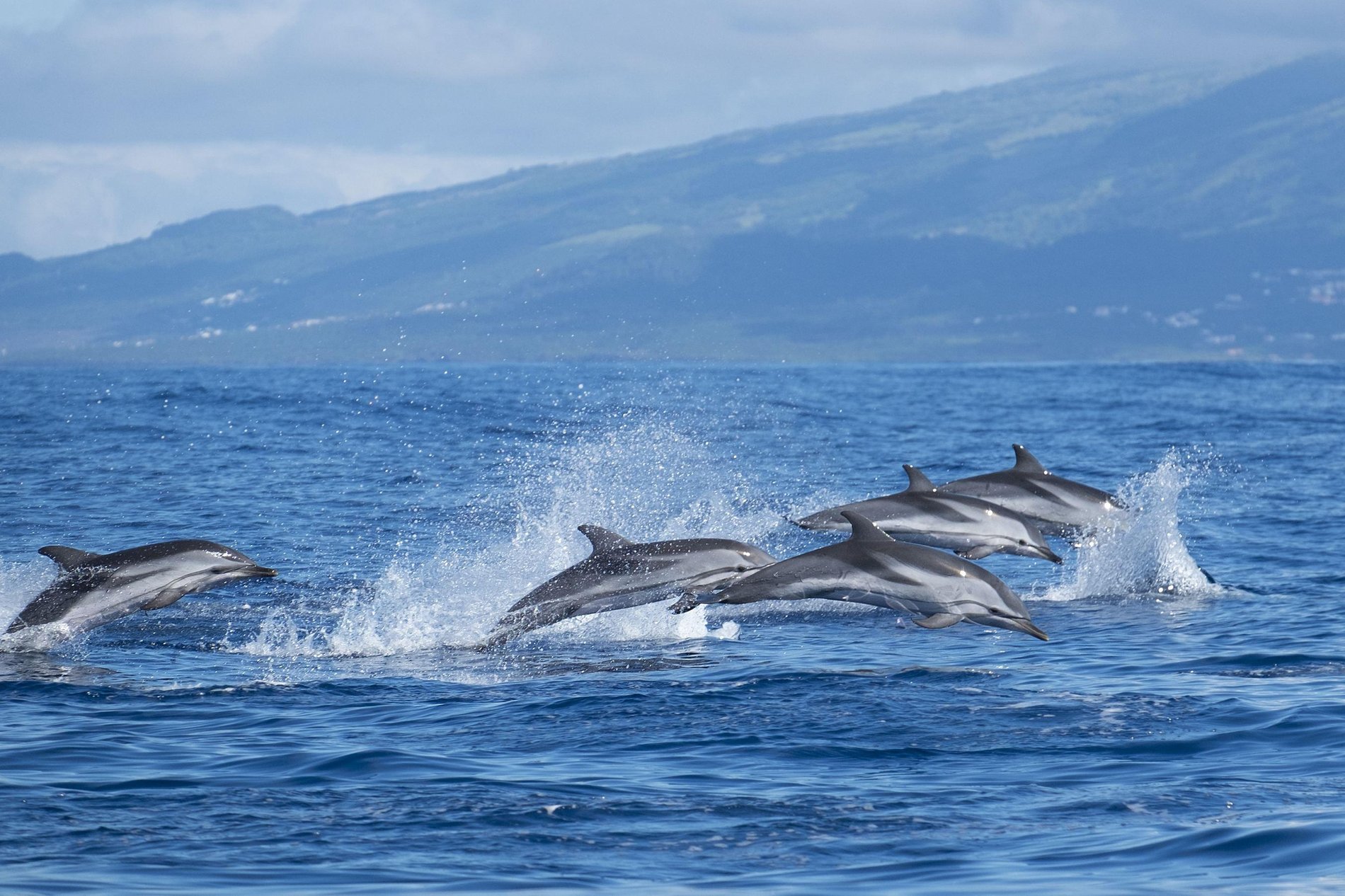 Fort Saint Blaise
Guarding the western end of Ponta Delgada's port, the city's 16th-century fortress is a historic and romantic reminder of its colonial days when Ponta Delgada was threatened by pirate raids. Today it is still used as a base for the Portuguese Navy and visitors can go onto the upper platforms and visit the small military museum housing heavy guns, vehicles, uniforms and models spanning almost 500 years.
Check out the churches
Ponta Delgada has several historic and religious buildings worth seeing. These include the Gothic Church of St Sebastian and The Convent and Chapel of Our Lady of Hope, which is home to a revered image of Christ. Similarly, the Carlos Machado Museum offers diverse artefacts of Azorean culture, while Igreja Matriz Church features a splendid clock tower.
Pick up some souvenirs
Galerias Portas do Mar is a great place to pick up some handmade crafts, ranging from clay dishes and vases to embroidery and lace products. If you've tired of traditional English Breakfast, you can pick up some locally grown tea from Sao Miguel's Gorreana Tea Factory to take home with you, or visit one of the other shops for some delicious Portuguese wine.
Need to know when travelling to Ponta Delgada
Getting Around in Ponta Delgada
Cruise ships dock at Sao Miguel Azores at Ponta Delgada. Passengers disembark via a gangway connected to the cruise terminal building, situated within walking distance of the city centre, which is accessed via a promenade. There are panoramic bus tours of the town, as well as a Lagarta tourist train that runs along the streets. You can hire a taxi to see the island's star attraction, the Sete Cidades, or your cruise line may offer tours.
When to Go to Ponta Delgada
The Azores boasts a mild, breezy climate all year round. Summer is the best time to visit in terms of whale- and dolphin-spotting boat tours as the sea is at its calmest.
Currency
The Azores uses the euro as its currency. Most restaurants and hotels accept credit cards, but smaller restaurants, cafés and shops may not, so be sure to carry some cash on you.
Visas
If you hold a British Citizen passport, you don't need a visa to enter Portugal.