Search for your ideal Cruise
Ocean cruising in the Canary Islands
Canary Island cruises offer up perennial sunshine and appealing temperatures all year round. They might belong to Spain, but the Canary Islands are a long way from the mainland, closer to Africa, in fact, and coming with an intoxicating and unique culture of their own. This hot-blooded archipelago is home to holiday favourites like Lanzarote, Tenerife, Gran Canaria and Fuerteventura. Laurisilva forests, lunar landscapes, beautiful beach resorts and volcanic mountain ranges draw in travellers, who come to sunbathe, hike and indulge in Spanish cuisine. Come to Lanzarote for volcanic lava beaches, Gran Canaria for white sands and beach bars, and Tenerife for hinterlands of mountain-ridged villages and enchanting old towns.
Why choose Canary Island cruises
A cruise is a fantastic way to see the Canary Islands, as many cruise lines offer stops at a handful of ports in the Spanish island group. The largest islands are Tenerife, Fuerteventura, Gran Canaria and Lanzarote, and ports attract mainstream cruise lines. The region is popular for its all-year-round sun and boasts gorgeous beaches - including volcanic ones - historical towns, fascinating flora and fauna and a thriving nightlife.
find your perfect cruise
Find the best Canary Island cruises
What is the best month to go to the Canary Islands?
The best time to visit the Canary Islands is between June and September when the weather is at its very best.
Sea temperatures average 23 C or above from June and November making the summer period the best time to hit the beach.
Canary Island cruises are also popular for those seeking winter sun as the Canaries boast mild winter temperatures and year-round sun.
Average temperatures are 18 degrees from December to March. Note Lanzarote can get windy while those planning to hike Mount Tiede in Tenerife should be aware of snowfall in winter.
Canary Islands cruises: Best Canary Islands cruise destinations
Tenerife
Tenerife is the largest of the Canary Islands, attracting more than six million visitors every year with its tropical forests, sandy beaches, ritzy resorts and carnival second only to Rio's. The island is nicknamed Isla de la Eterna Primavera (Island of Eternal Spring) because of its sheer natural beauty, home to the tallest mountain in Spain – the snow-capped Mount Teide – and hiking hotspots like Palm Tree Canyon. In the south, those on cruise holidays in the Canary Islands will find resorts full of revelry and white sandy beaches, while the north meadows of wildflowers, hidden historic villages and a shimmering unspoilt coastline. Come in late Feb/early March for the world-famous Santa Cruz de Tenerife Carnival – the second most popular Carnival in the world.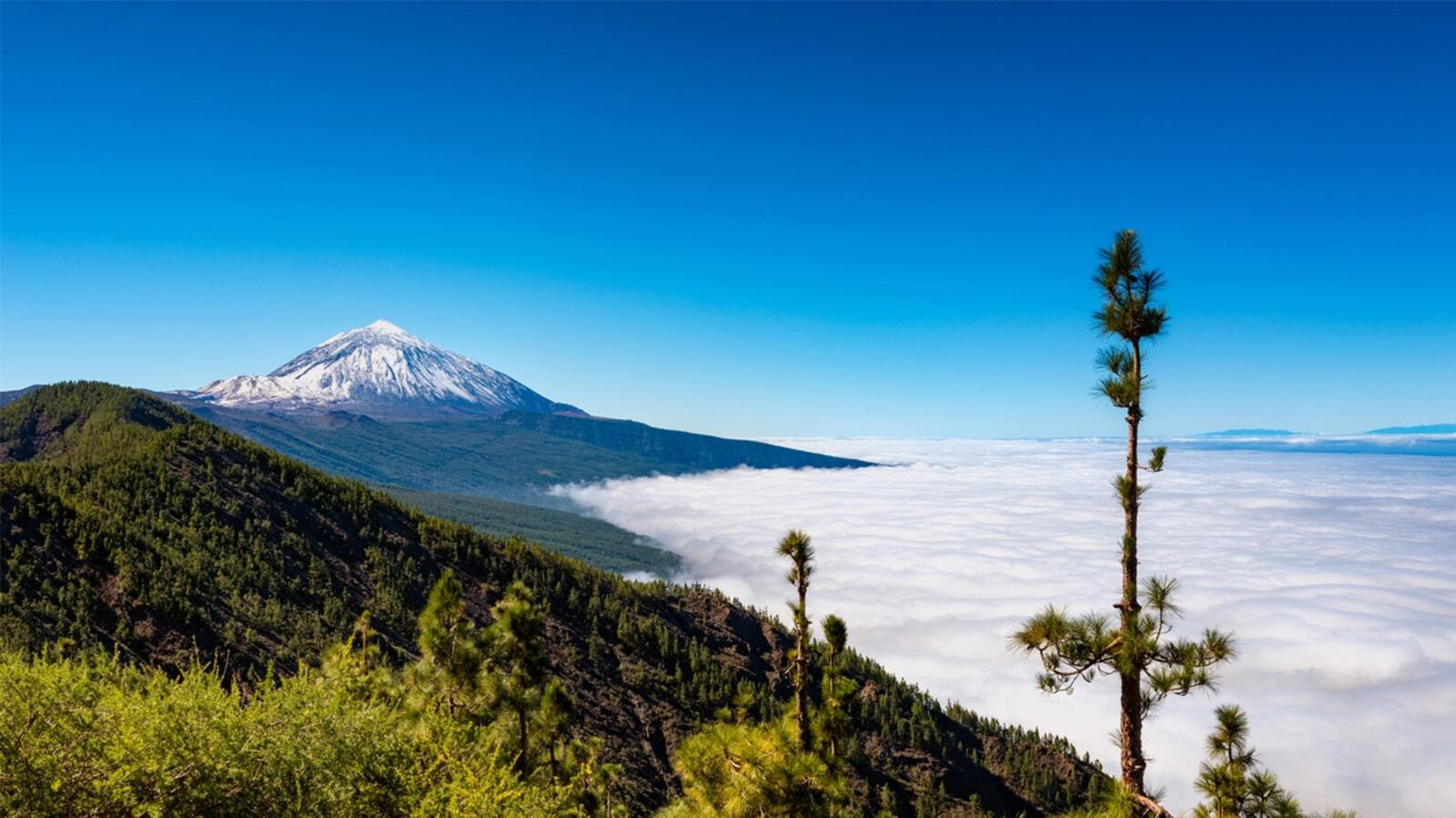 Lanzarote
Lanzarote is an extraordinary island, a Unesco geopark of 300 volcanoes, black lava fields, sandy beaches and whitewashed Spanish villages. Travellers to Lanzarote will find everything they need, including a fantastic drinking and dining scene and lots of gorgeous beaches and resorts, but will discover an island keen to let go of its package-holiday reputation and draw in a more explorative crowd. In fact, Lanzarote is becoming a firm favourite with solo travellers – and fantastic place to visit for solo cruisers. Arrecife is the capital of the island with cruise ships docking nearby. A highlight of the island is the Timanfaya National Park with its volcanic landscape, formed by eruptions in the 1730s and the whitewashed Puerto del Carmen with its dive centres, shops, restaurants and white sands.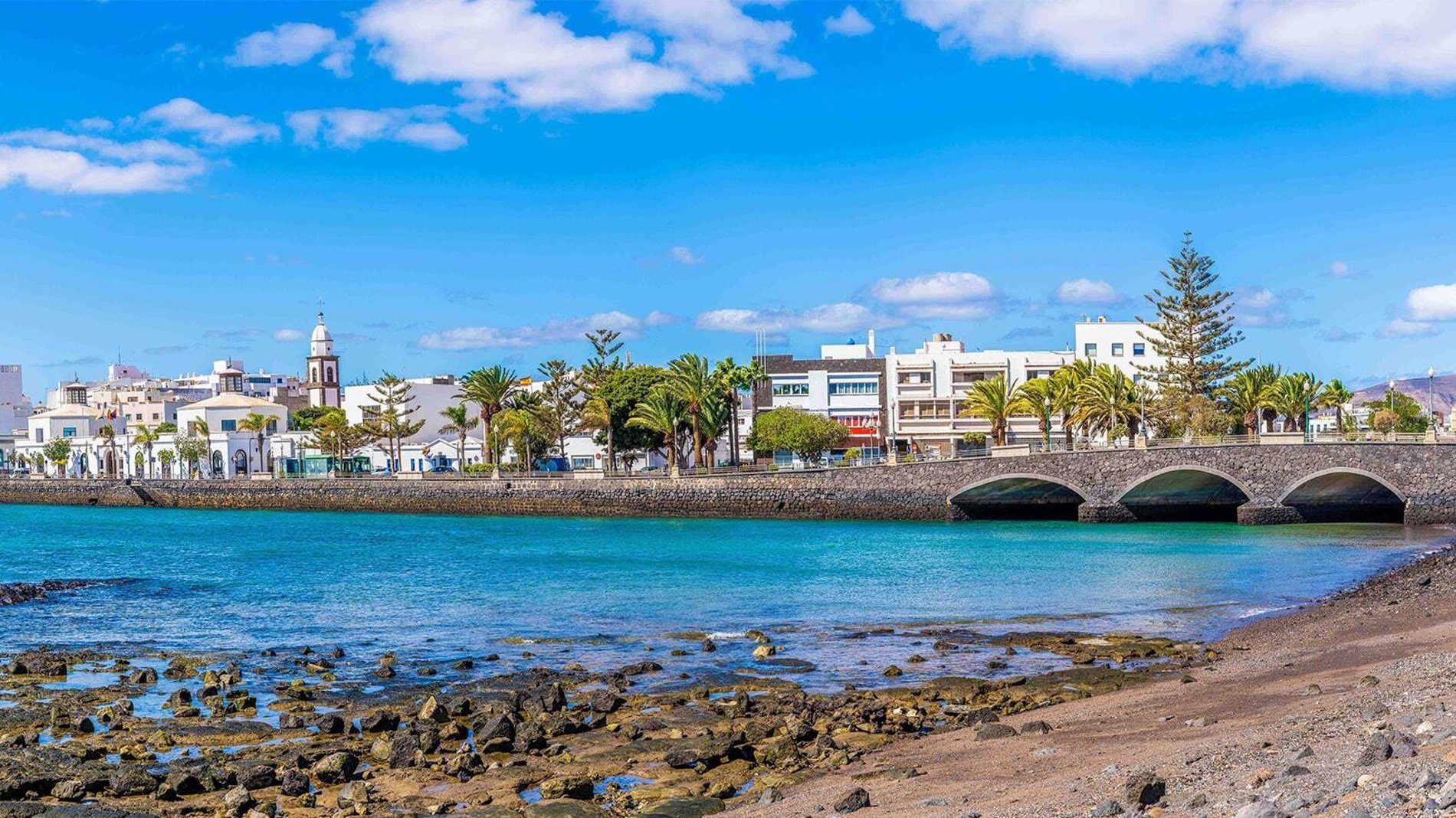 Gran Canaria
Gran Canaria is an island of almond trees, island parties, folk dancing and stunning coastal scenery. Half of the Canaries population live on the island, which consists of dramatic mountainous terrain in the north, leafy countryside and sandy desert-like south. The island is often described as a 'miniature continent' thanks to this diverse terrain, but of these terrains, its beaches are the most revered. For pulsating energy on your Canary Island cruise head to the sandy resorts of the Playa del Ingles while calmer coves can be found in the sleepy towns of Puerto Mogan and Bahia Feliz. When the pine petals of the island's famous almond trees blossom an island party erupts, fuelled by sweet almond cream and delicious almond wine.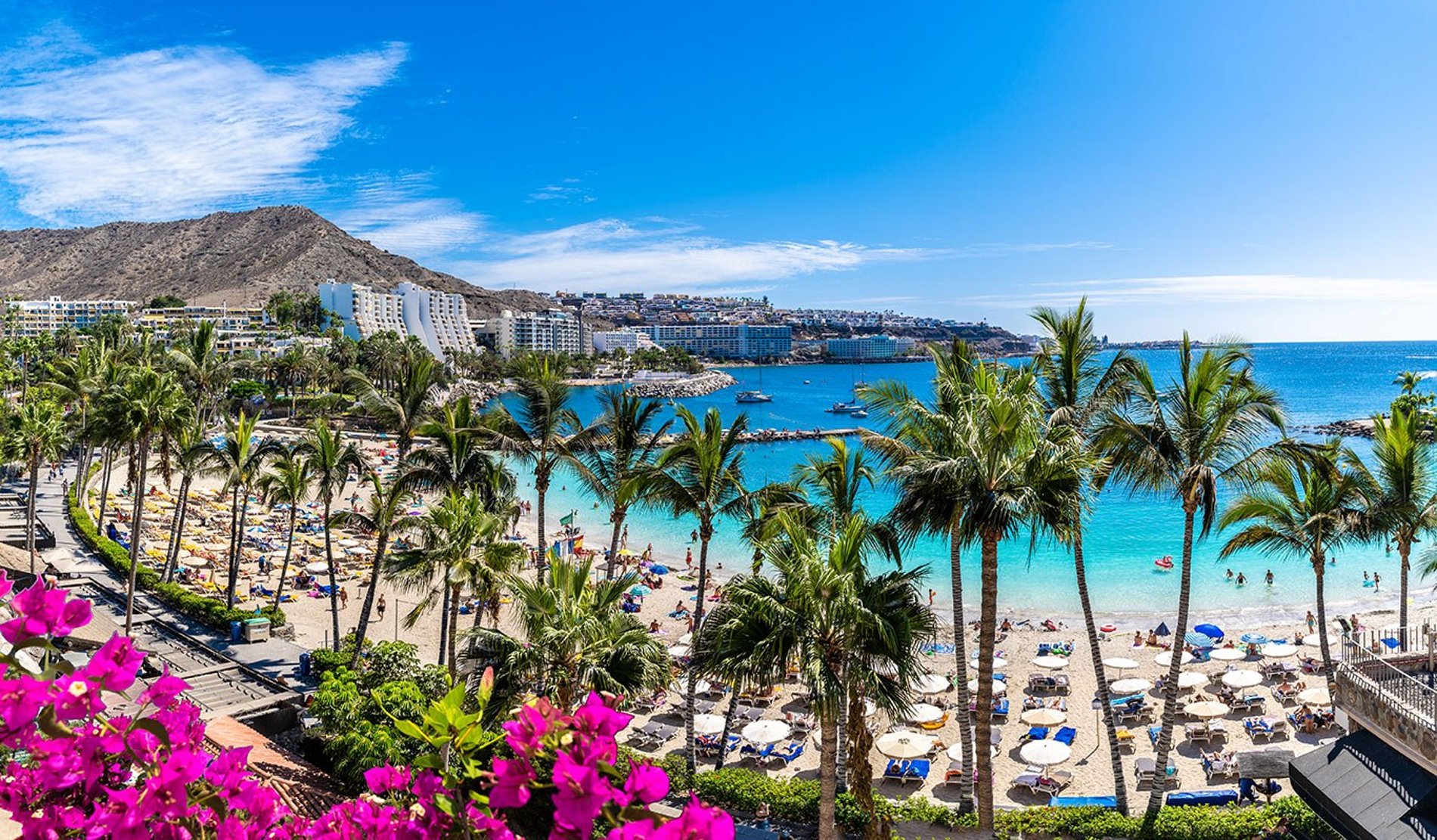 Fuerteventura
For lovers of long, white sandy beaches and craggy coastline, Fuerteventura is the Canary Island to head to. Puerto del Rosario cruise port is where the ships dock in Fuerteventura and the 150km coastline of the island is spectacular, lined with interrupted and situated just 100km from the coast of Africa. A Unesco Biosphere Reserve since 2009, the island has the best beaches in the Canaries, offering anything from bleached white bays to moon-like landscapes of lava rock, and gets a staggering 3,000 hours of sunshine a year. Try cruising Fuerteventura for sunbathing, swimming, hiking and watersports, but also exploring history and culture in the colonial former capital Betancuria – with its whitewashed villas, churches and family-run restaurants.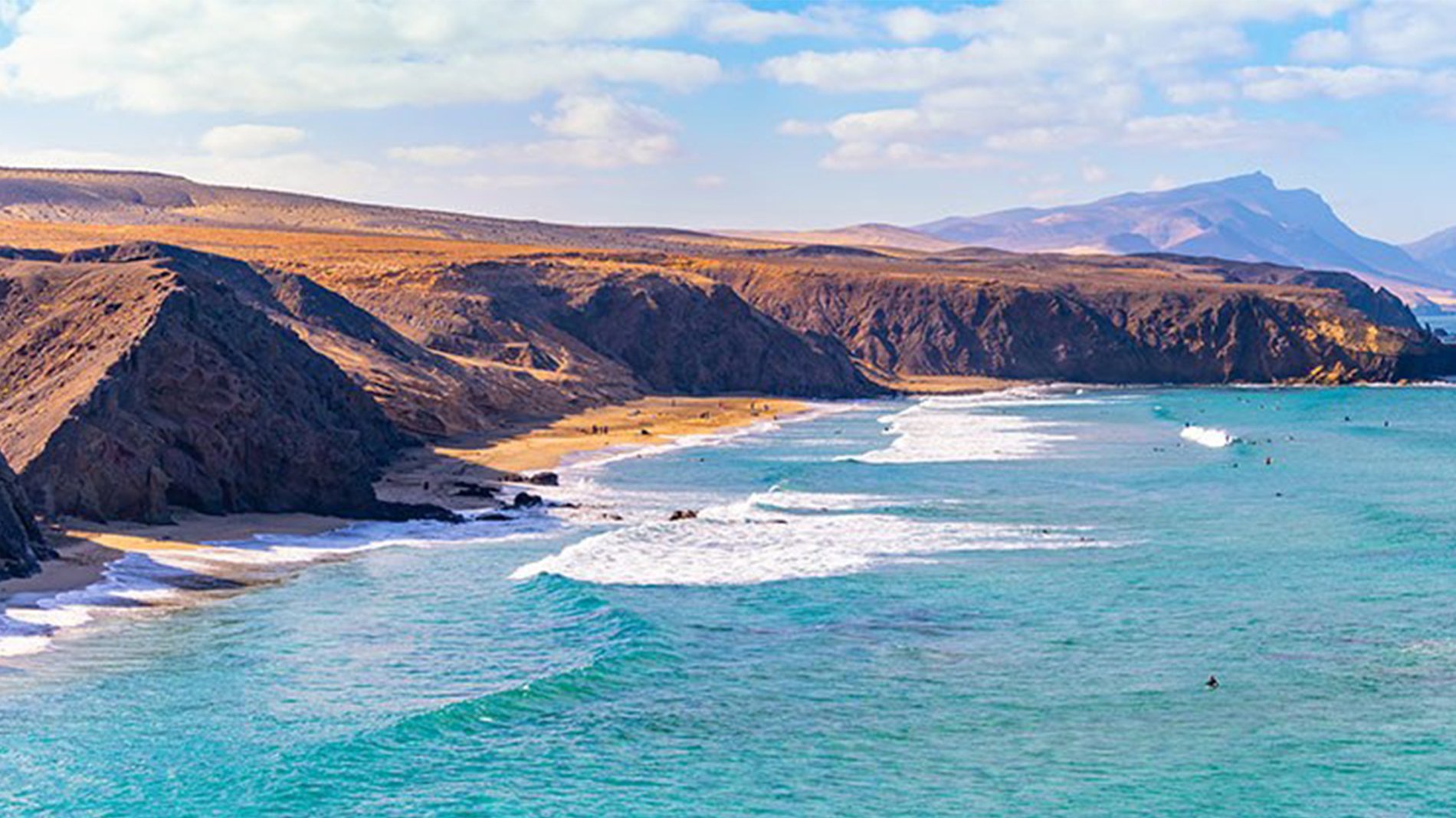 La Gomera
La Gomera feels worlds away from the bustle of Tenerife and Lanzarote – the second smallest in the island group and often overlooked by holidaymakers in search of nightlife, glitzy resorts and a good time. It's because of this that La Gomera feels so special, a leafy palm-lined paradise with deep ravines and black sands fringed by gin-clear Atlantic waters. Its cliffs resemble an impenetrable fortress, protecting an island rich in biodiversity and the Garajonay National Park. Its vertiginous capital, San Sebastian, is nothing like the other capitals, pastel-panted and hiding a grassroots bohemian scene and offering lots of boutique shops and quirky restaurants and bars. The cruise port here is San Sebastián de La Gomera and is located near the centre of the small city. History lovers will be fascinated to learn that Christopher Columbus stayed in San Sebastian, La Gomera before journeying to the New World.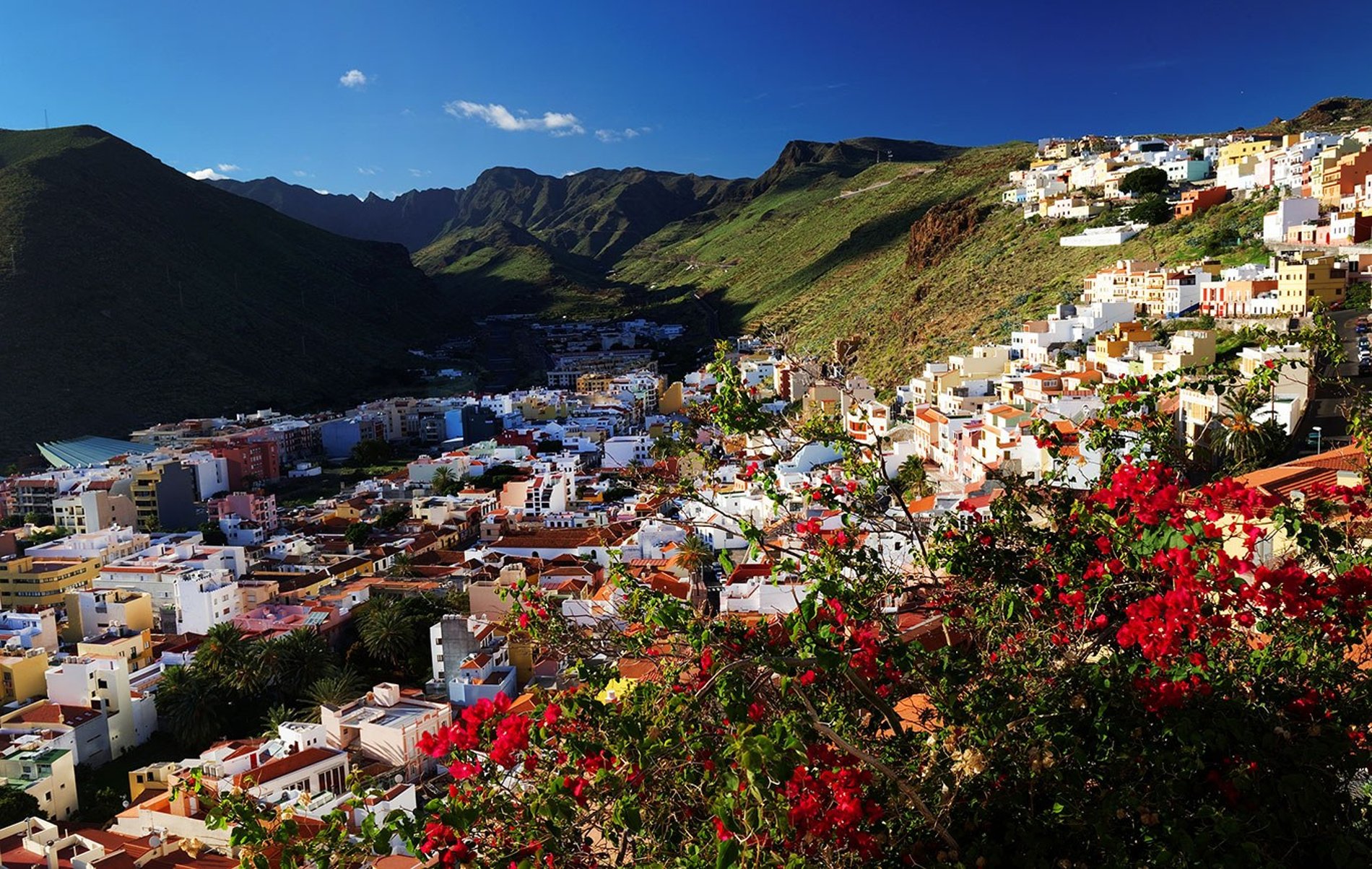 La Palma
Like some of its sister islands, La Palma is a Unesco World Biosphere Reserve thanks to its rugged volcanic landscape, luscious forests and black sandy beaches. The island is lorded over by the volcanoes of Teneguía and Cumbre Vieja, who watch over settlements like the 550-year-old capital Santa Cruz le la Palma and the rest of La Isla Bonita (or the beautiful isle). The capital is a must-see for visitors on Canary Island cruises, a town of cobbled streets and colourful South American colonial buildings with wooden balconies. These buildings now house boutique shops, quaint wine bars and local eateries. Make sure to also visit the Caldera de Taburiente National Park, to hike, explore its waterfalls and marvel at the huge crater-shaped formation – the island's number one attraction.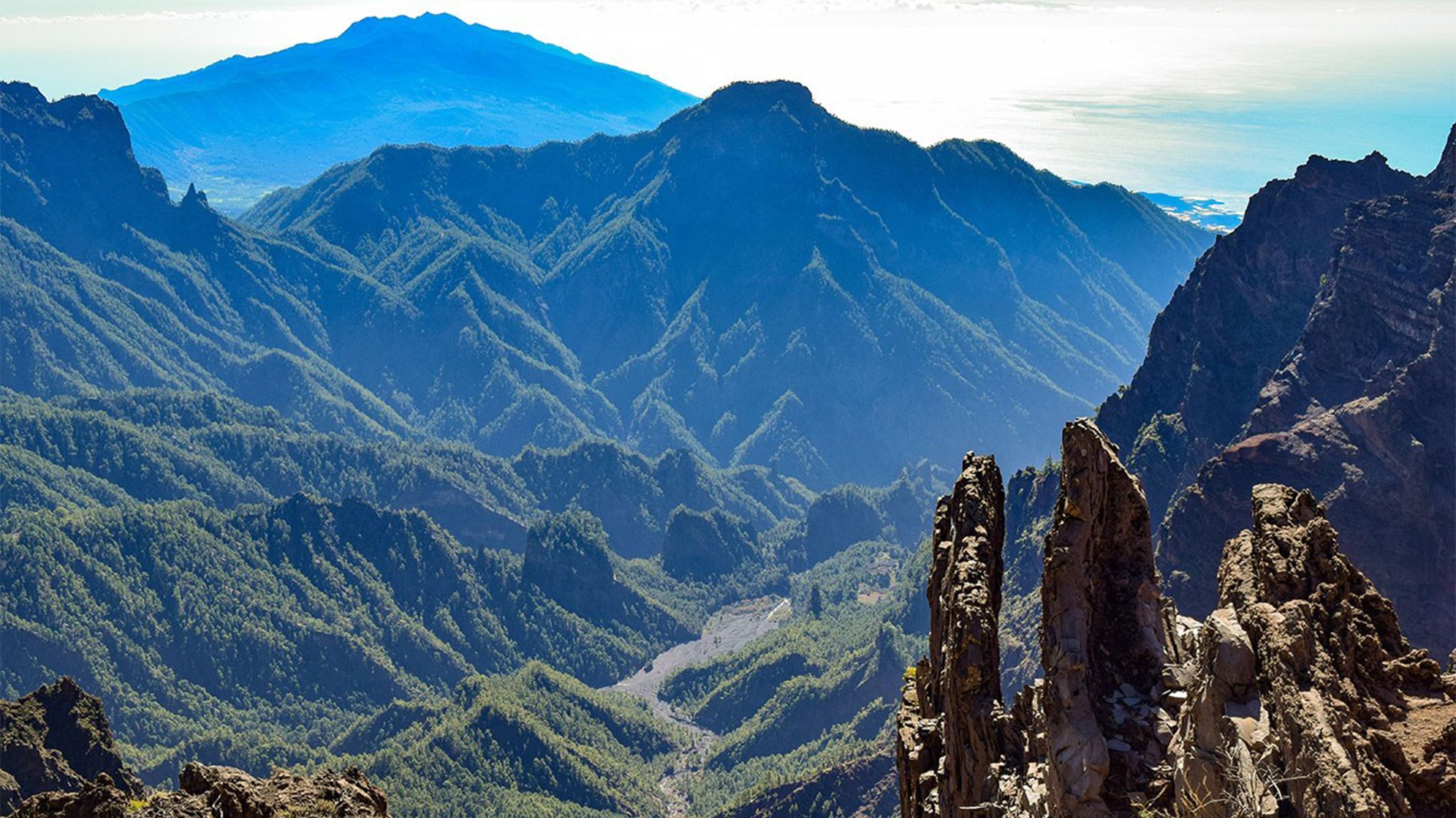 El Hierro
To uncover a more authentic Canary Island, far from the mass tourism that has enveloped most of the archipelago, head to El Hierro island – the second smallest of the islands. This is an island for peace-seekers and nature-lovers, cloaked by mountains which hide hiking trails and deep red Mars-like beaches. El Hierro has a cruise port which is served by small-ship lines like Silversea, and ships dock in La Estaca – a 20-minute drive from the capital. Founded in the 15th-century, Valverde boasts the Nuestra Señora de la Concepcion church with its Canarian architecture and offers views all the way to Tenerife and La Gomera – also packed with artisanal shops selling handicrafts and pottery.
The winelands
Six of the Canary Islands produce wine, and the Atlantic archipelago makes some seriously delicious blends that easily rival the big hitters of the mainland. Thanks to endless days of sunshine and a mineral-rich volcanic land, grapes are juicy and rich in flavour – which explains why the islands have been making wine for 500 years. The Bodega El Grifo in Lanzarote is the oldest winery in the Canaries and offers tastings and tours, while visitors to Tenerife on cruise holidays to the Canary Islands have over 70 to choose from – like Case del Vino and Bodega Reveron. Those visiting Gran Canaria should make a pilgrimage to Bodegas Bentaygas high up in the mountains, known for its intense red wines using Listán Negro and Tintilla grapes.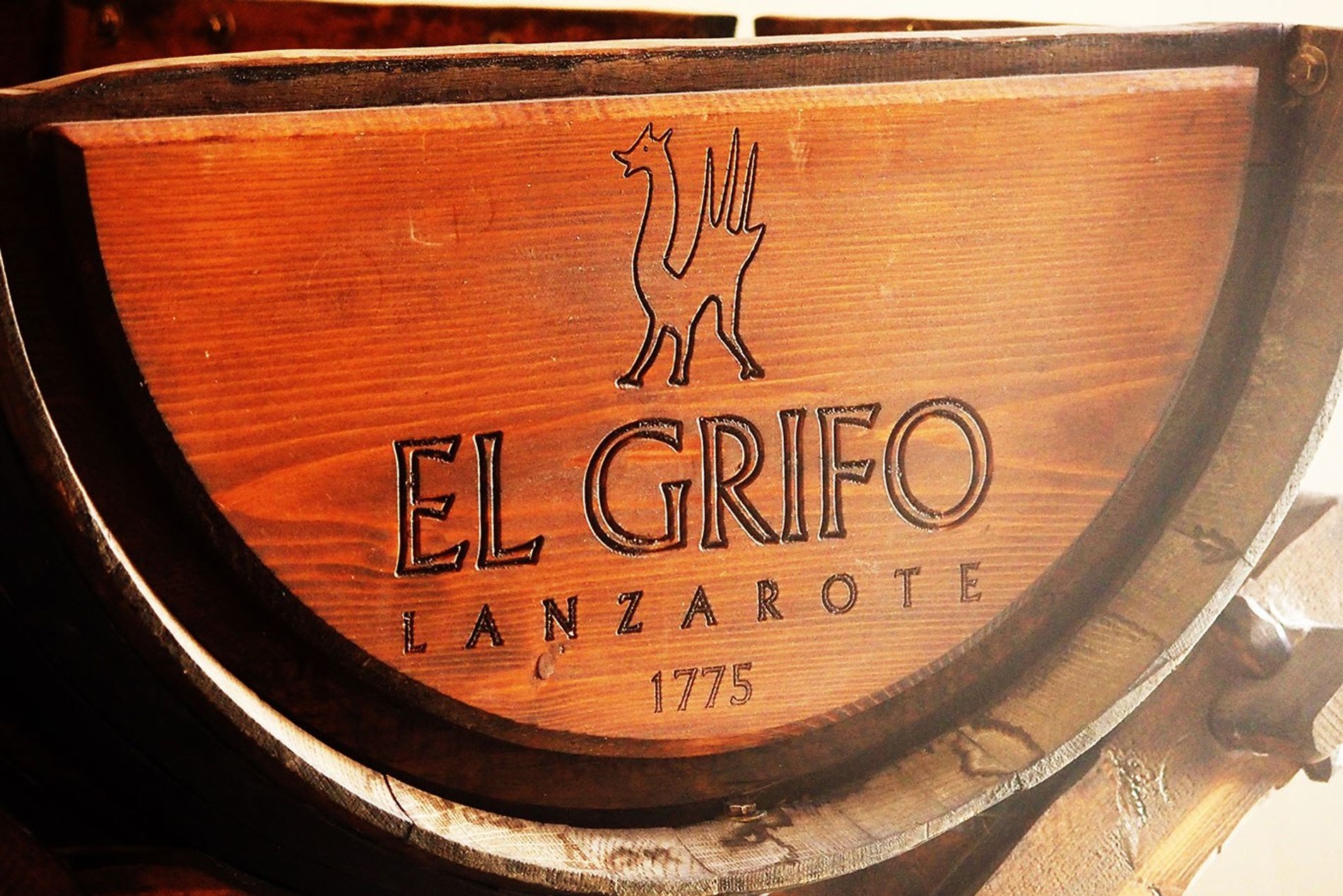 Iconic ports
Canary Islands cruises: Best Canary Islands cruise experiences
Visit a volcanic beach
The Canary Islands have many black sand volcanic beaches, thanks to many eruptions over the years and the lava rock breaking down to sand. The dark sands are seriously striking against the emerald and indigo waters, and favourite include Tenerife's Benijo Beach and Playa del Inglés in La Gomera.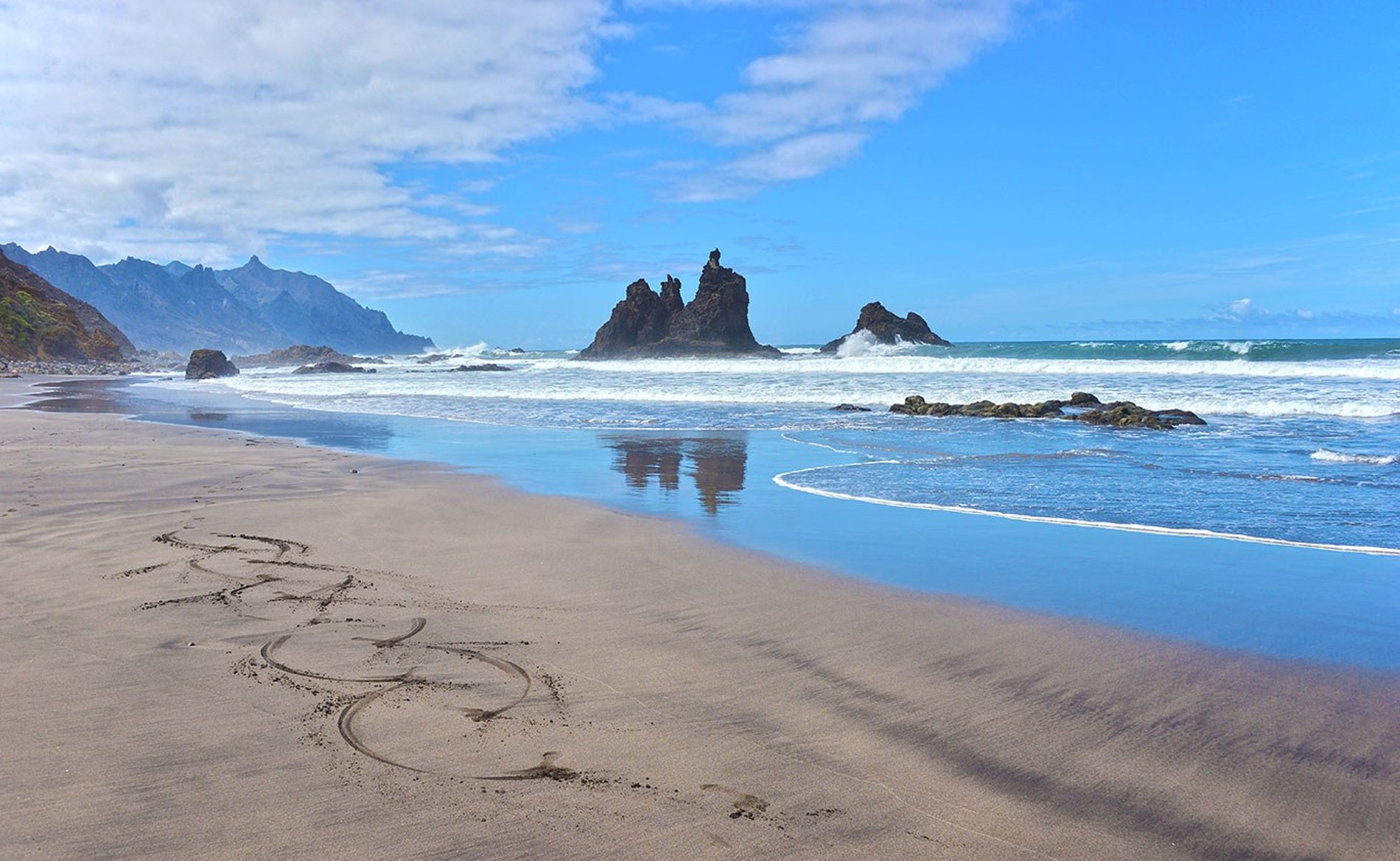 Go hiking
A handful of the Canary Islands are Unesco Biosphere Reserve and therefore have spectacular scenery and wilderness. Hike up mountains thick with pine and laurel trees, explore waterfalls and be met with deserts filled with cacti. Tenerife is the most popular island with hikers on cruises in the Canaries.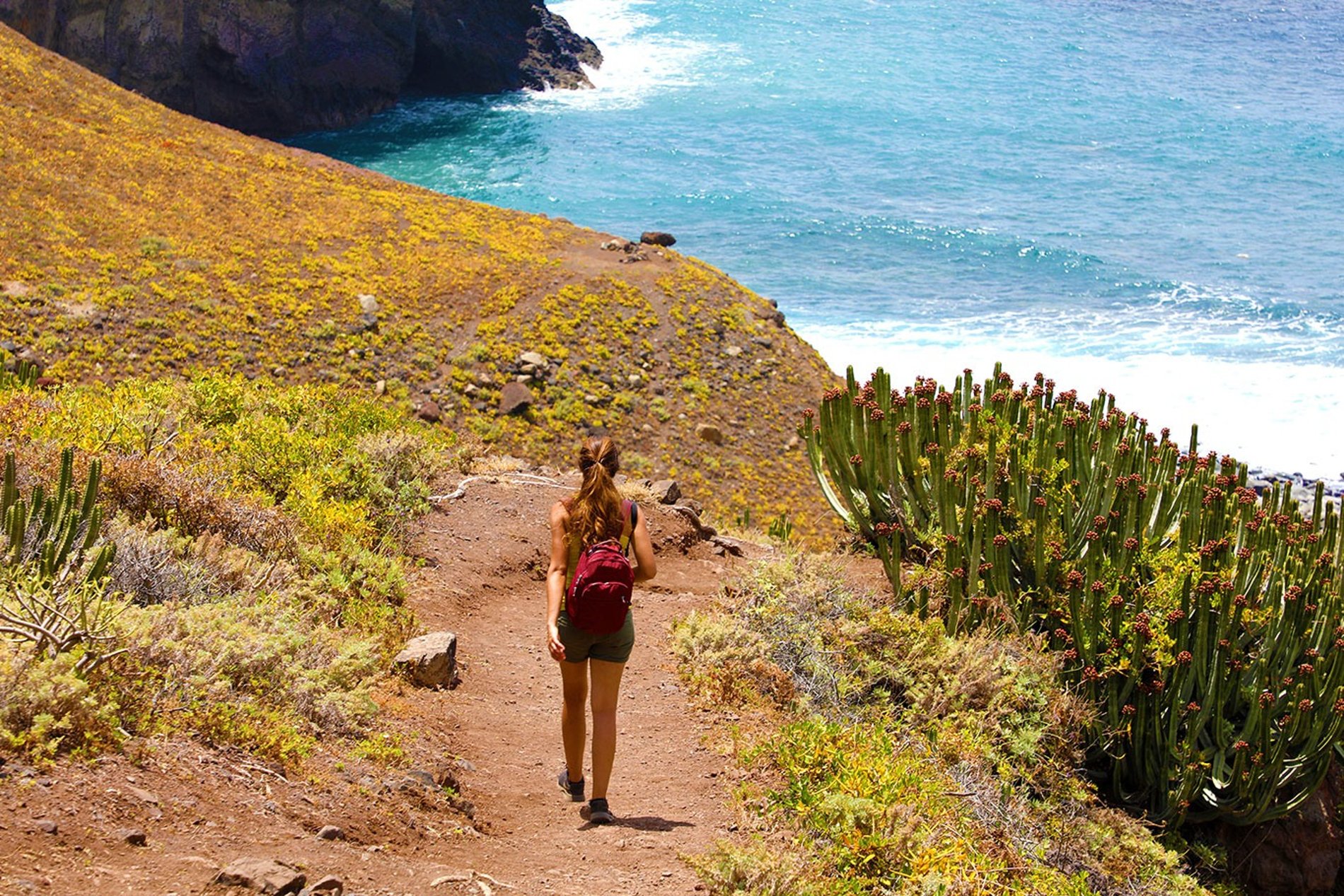 Go dune bashing
The Canary Islands are home to many sandy deserts with dunes perfect for off-road excursions. While cruising Fuerteventura, you can rent a buggy for three hours or join a guided tour to enjoy this fun and dusty adventure.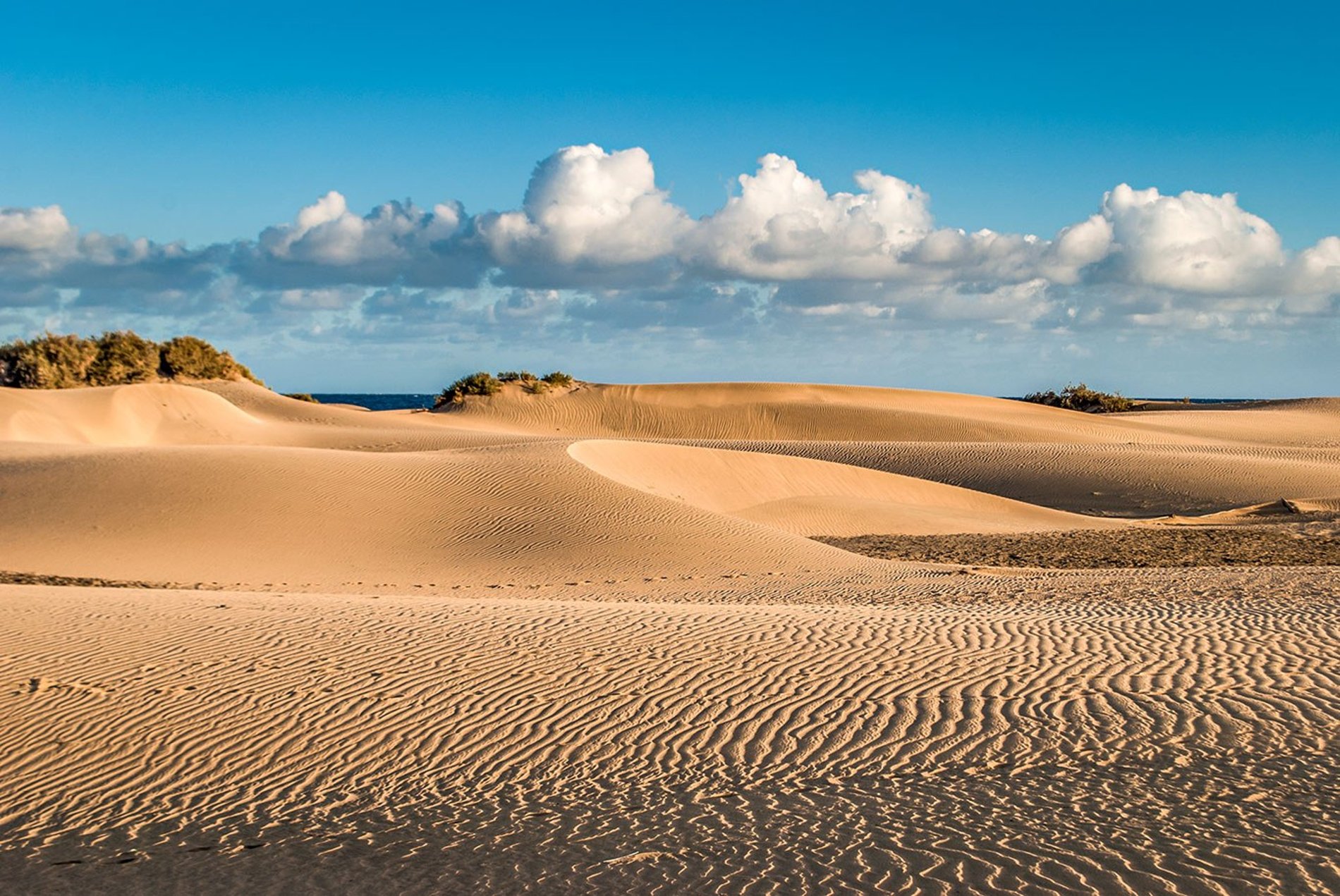 Visit carnival
Tenerife has the most famous carnival in the world after Rio de Janeiro's, pulling in thousands of island locals and tourists with its colourful parades and street parties. The carnival is held in the week prior to Ash Wednesday.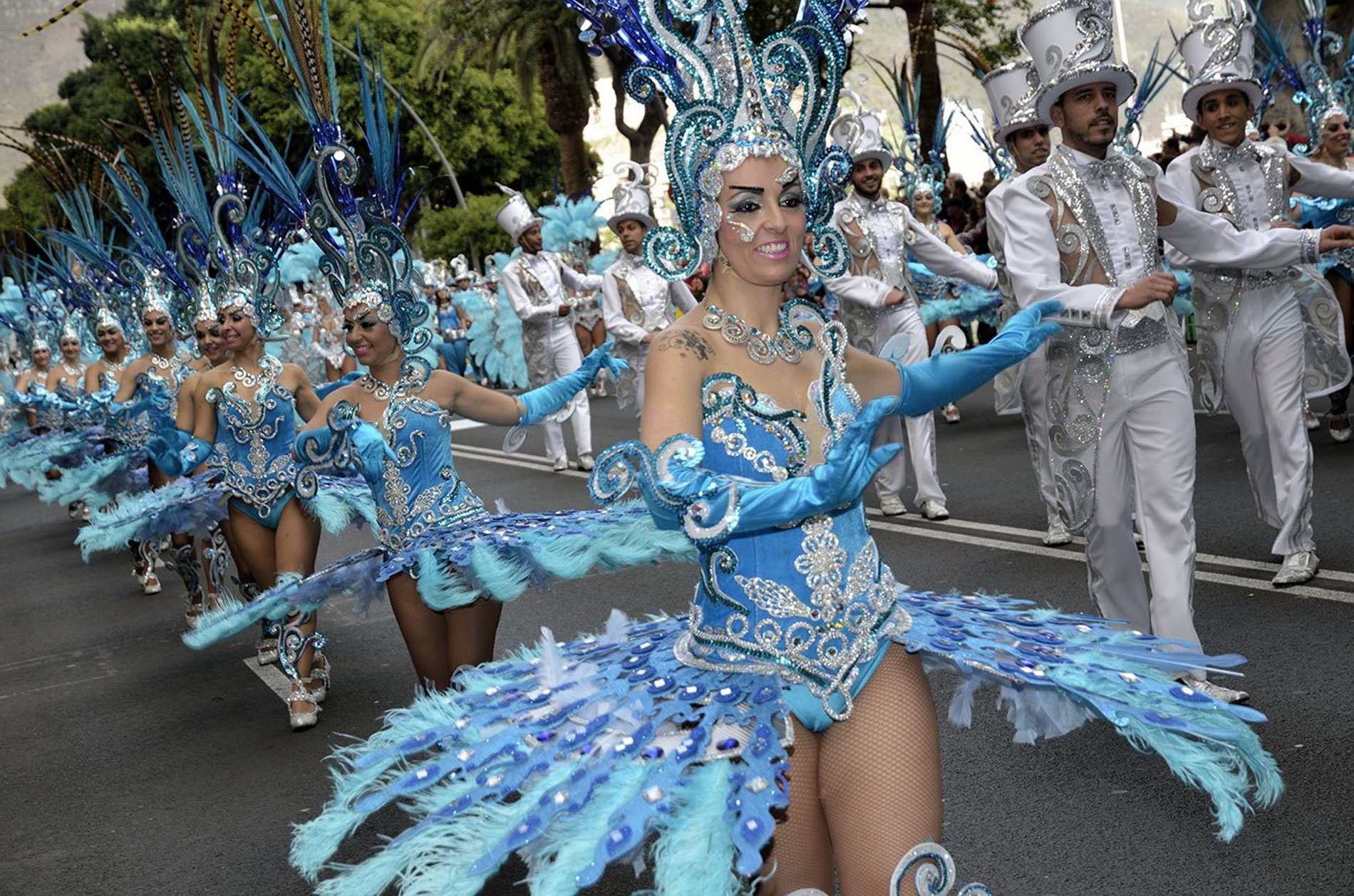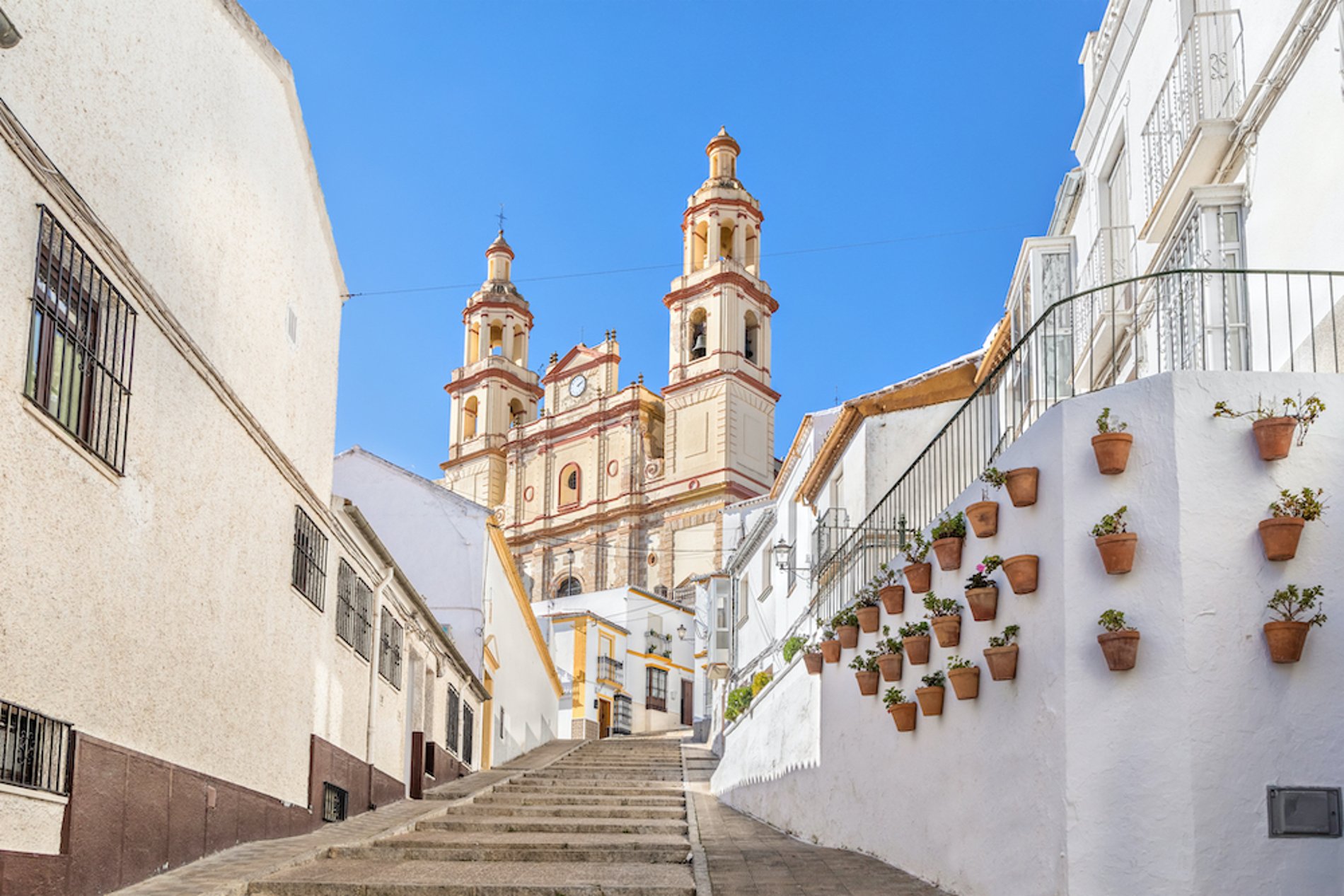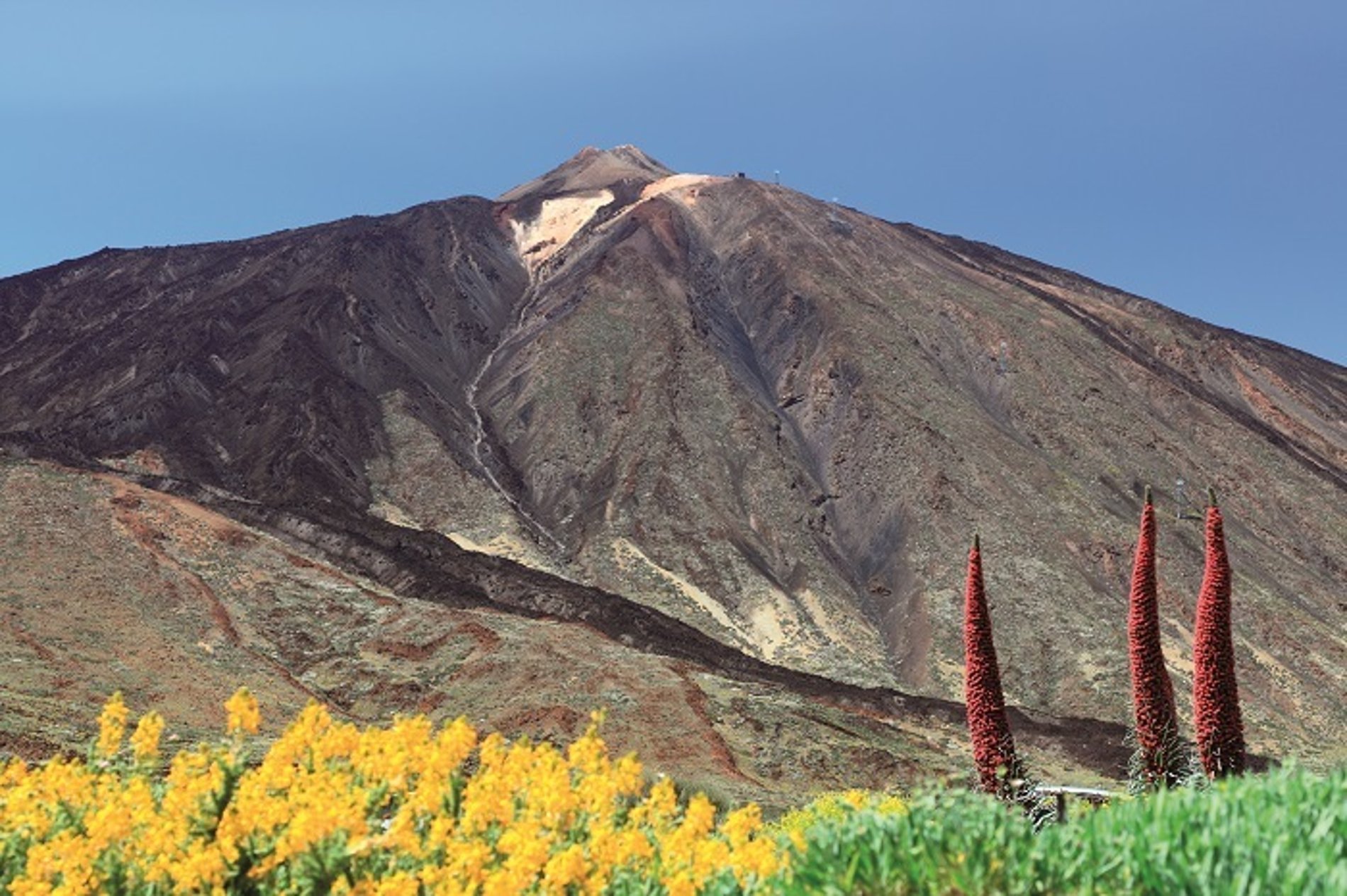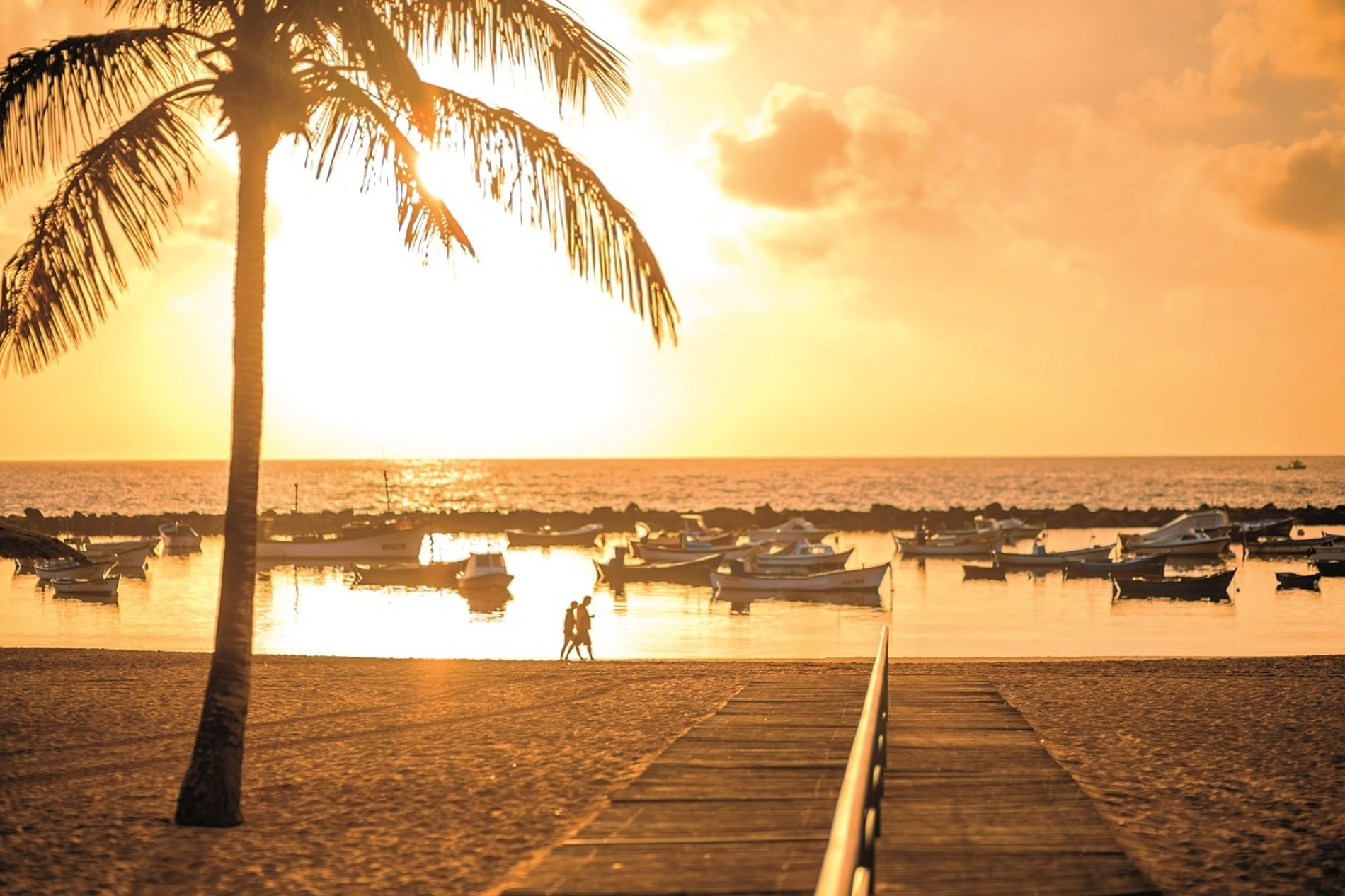 Sunrise view on Teresitas beach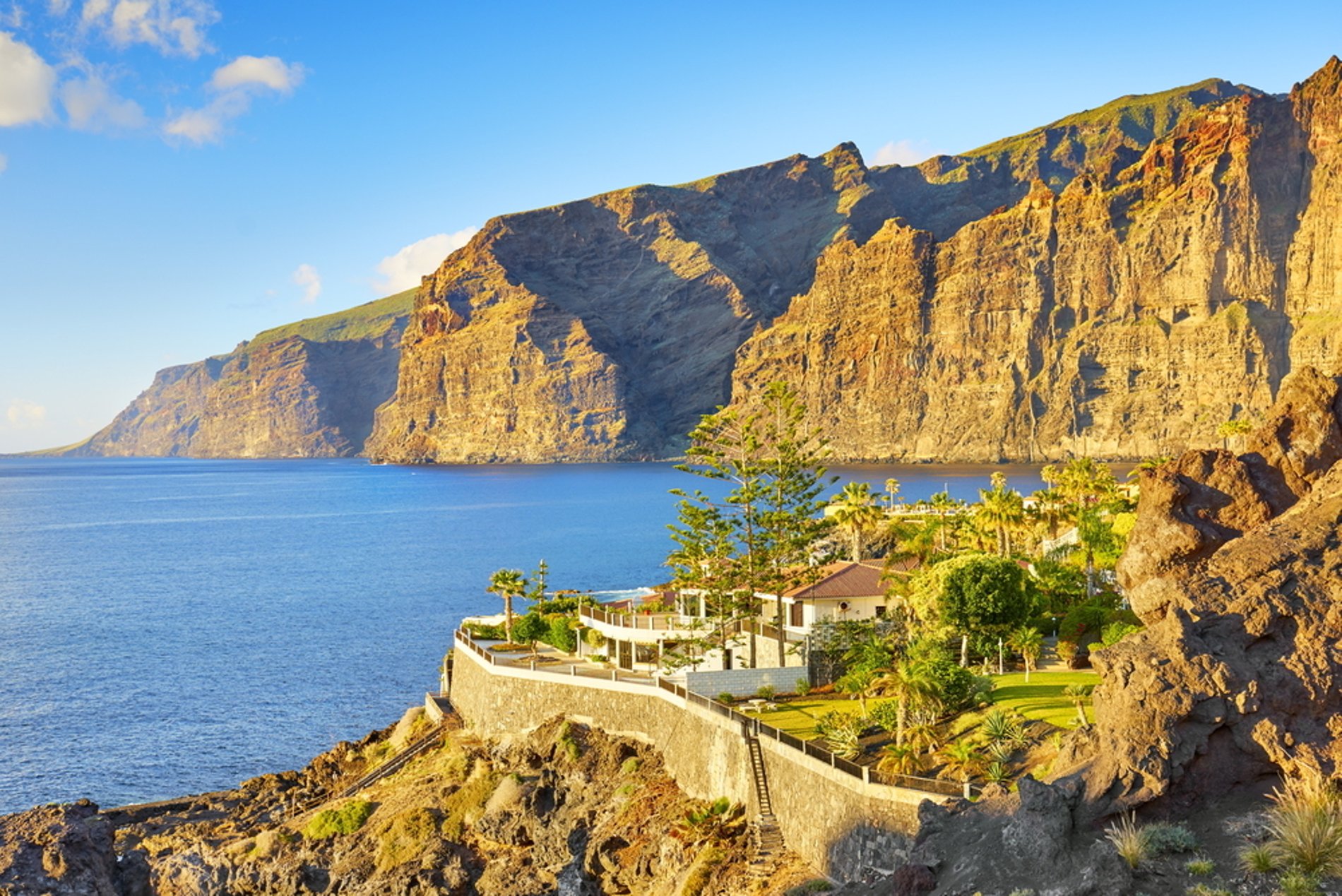 Tenerife – Canary Islands